Your Guide to The Ultimate Southern Road Trip
Travel Inspiration
November 9th, 2018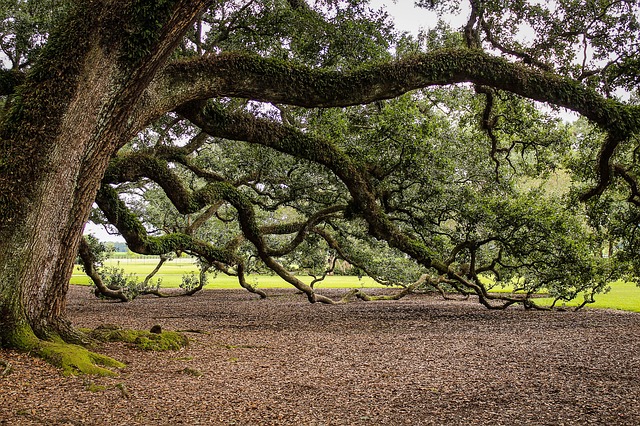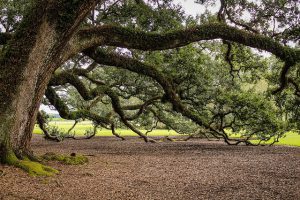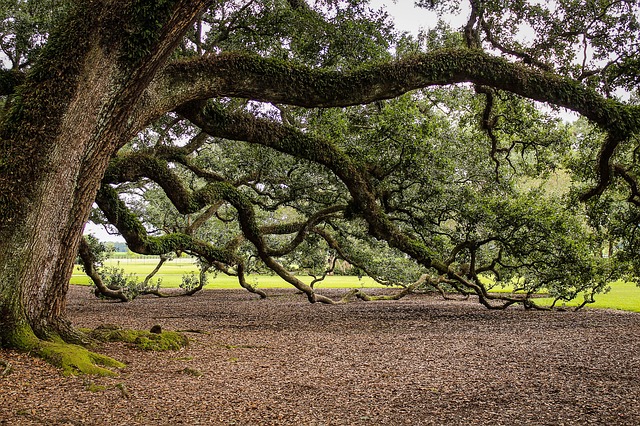 Picture a forest-covered hiking trail running alongside a perfectly picturesque babbling brook. After a challenging, but invigorating, climb, you find yourself in front of one of the most spectacular waterfalls you've ever seen, hidden deep inside the misty mountain wilderness.
Or maybe you're after something a little bit lower-key — like a hand-crafted cocktail served to you on a gorgeous stretch of sandy shoreline. You kick back in your lounge chair, watching the waves roll in and then out again, feeling the sun and salt rejuvenize your complexion and calm your heart.
If that's still not what you have in mind for your next vacation, maybe you're after a more urban adventure, filled with fine dining, world-class museums and historical exhibits, or exhilarating nightlife that'll keep you grooving 'til dawn.
No matter what your perfect adventure looks like, however, you're sure to find it in one of the many destination cities in the southern US — all while enjoying the mild weather, welcoming locals, and knock-your-socks-off food. Hey, they don't call it southern charm for nothing!
So, ready to travel south, ya'll? Read on to learn our best tips and tricks for taking the ultimate southern road trip.
Your Southern Road Trip Guide: Renting an RV
Whether you're a Yankee who's never explored the southern states before, or you're a born-and-bred southerner looking to expand your knowledge on your home region, a deep south road trip is an amazing way to discover everything this special part of our country has to offer. And traveling in an RV makes a regular road trip experience even better — you'll be able to relax and take the landscape at your leisure, extending your stay or changing your itinerary if you want to, knowing you've got your very own private bungalow along for the ride.
If you don't have a travel trailer or motorhome of your own, an RV rental is an easy way to try out this unique and liberating travel lifestyle… and when you're renting off the peer-to-peer market, it's remarkably affordable, too. Since private RV owners don't have to worry about the expensive overhead costs of running a business, they can pass those savings on to you in the form of lower per-night rental prices!
RVshare also makes the logistics of your rental super simple and safe; everything's taken care of through our secure platform, including comprehensive insurance coverage and 24/7 roadside assistance. You can pick up a rig in your hometown and drive it to your destination, or even fly in and rent on-site. It really doesn't get any easier!
Now, once you've got your hands on a rig, then comes the fun part — actually planning the trip! We're about to get into the nitty gritty on some amazing southern destinations in just a minute. But before we do, we wanted to let you know about an easy way to help you make your vacation even better, all while saving some serious cash. (That way, you have more to spend on the stuff that actually matters… like filling the gas tank or filling your belly with fried green tomatoes.)
Even when you save money by renting a rig through RVshare, a vacation's costs can quickly add up. That's why we recommend every RVer, from veteran travelers to those just taking a trip or two, to sign up for a Passport America membership. There are tons of different discount clubs out there, to be sure, and lots of them offer amazing perks. But Passport America is the only one that gets you 50% off your campsite accommodation fees at almost 1900 campgrounds across the country, including locations in Mexico and Canada! Considering the membership is less than $50 for a full year, that's a whole lot of value. In fact, at many of the destinations below, it'll pay for itself in just a single weekend. Definitely a worthwhile investment to consider!
Southern Food: Already Worth the Trip
Fried green tomatoes. Biscuits and gravy. Jambalaya. Freshly-caught seafood.
When it comes to eating, it's pretty hard to beat out the south in terms of scope and scrumptiousness.
Trying out local delicacies is already one of the main attractions of travel, and when you're road tripping around the southern US, you're in for not just one treat, but a whole slew. For instance, the massive industry that is barbecue has its roots in homestyle southern cooking, with different states offering different styles and spins on classic, meaty favorites. Try a vinegar-based North Carolina brisket or a mustard-smothered version from its southern cousin. Head a little bit further southwest to Alabama, and barbecue means something entirely different: a mayonnaise-based white sauce with a tangy twist of horseradish.
Another dish — well, set of dishes — the south is famous for? Breakfast, in all its iterations. From deep-fried doughnuts to biscuits dripping with fresh, meaty gravy, you definitely won't go hungry for the most important meal of the day.
And don't forget about New Orleans, a city whose food is so legendary, it's become the namesake of a its very own spicy style of cuisine. Hearty Creole creations like jambalaya and etouffee will stick to your ribs, for sure, but don't forget to save room for the Cafe du Monde's famous powdered-sugar-sprinkled beignets, served with a side of chicory coffee.
One final piece of advice to keep in mind: when you're in the American south, you're never too far from an ocean, which means the seafood is a force to be reckoned with. Fresh Atlantic favorites like mahi-mahi can be enjoyed everywhere in Florida, whereas the shorelines along the Gulf of Mexico are teeming with baskets of delicious shrimp, served broiled, fried, steamed — well, we won't go all Forrest Gump on you. You get the picture.
No matter which of the cities below end up on your list of destinations, be sure to seek out the best local eateries during your stay. After all, cooking is one of the ways southerners show their legendary hospitality!
Don't Miss These Road Trips in the South
From the mountains of Great Smoky Mountain National Park to the wild waves of the mighty Ocoee, you can't really go wrong no matter where you steer yourself in the American south.
But if you're looking for fun road trips steeped in southern US culture, try putting a few of the following destinations on your travel list.
Savannah, Georgia
As Forrest Gump's mama famously quipped, life is like a box of chocolates. And it's true: you never know what you're going to get — that is, unless you set your sights and navigation system on this coastal gem, which is guaranteed to bring a heaping helping of southern charm into your vacation.
Along with following in Forrest's footsteps, visitors to Savannah will also be treated to delicious southern cooking, craft-made chocolates, and unparalleled levels of historical trivia. It was, after all, one of the only cities left standing after Sherman's infamous "March to the Sea" — but you'll have to take one of the many available tours to learn exactly why!
While you're in the area, it's more than worth the hour-long drive out to Tybee Island, where you can explore the old lighthouse and historic Fort Screven, which today houses a fascinating museum.
Click here to see RVshare rentals near Savannah, Georgia.
Charleston, South Carolina
One you visit Charleston, you'll learn why it's the namesake of the swingin' 1920s dance style — and chances are, it'll have you wanting to tap your toes along, too. Whether you take a relaxing walk along Waterfront Park or pay your respects at Fort Sumter, the scenery in this coastal city sets every activity onto a serene, seaside backdrop, absolutely oozing sultry southern charm.. And thanks to a proliferation of bars and restaurants, it's become one of the country's premier destinations for foodie travelers, too.
Charleston is also one of the oldest settlements in the country, which you can learn all about during a trip to the Charles Towne Landing Historic Site. You can also pay a visit to one of the many remaining plantation properties in the area, whose beauty and majesty are tinged with a tragic, but important, reminder of the darker side of our nation's southern heritage.
Click here to see RVshare rentals near Charleston, South Carolina.
New Orleans, Louisiana
If you're looking to party hardy, there's no better place in our whole country than New Orleans. After all, it's not every American city that allows you to walk around carrying open containers of booze.
But even if you're after a different kind of wilderness, the Big Easy should earn a place on your to-travel list. Sit back and watch the waves of Lake Pontchartrain lap the shore, or take to the waters yourself in a canoe or kayak. Explore the many beautiful, oak-strewn avenues outside of the (in)famous Bourbon Street, and you'll discover life-changing Creole cuisine, uniquely southern arts, and the comforts of a steaming cup of chicory-spiced coffee.
Click here to see RVshare rentals near New Orleans, Louisiana.
Saint Augustine, Florida
Though the very mention of "Florida" may well have you thinking more south beach than southern charm, this tiny town tucked along the state's northeast coast will prove you wrong in the best way. It's got all the oak canopy and Spanish moss of Savannah with dune-strewn, white-sand beaches along for the bargain. Oh, and did we mention it's actually the oldest city in the entire country?
Thanks to its 1565 foundation date, Saint Augustine is a hub for historical tourism, and it offers a wide variety of ways to get acquainted with its past. Take a trot through town on a horse-drawn carriage, or opt for a slightly-newer-fangled train-based tour. See the ancient defensive fort known as the Castillo de San Marcos, and take a quick sip from the Fountain of Youth — yes, that one. Along the way, don't miss stops at some of the city's famous best bars and restaurants, including The Ice Plant, home to one of the first distilleries in the state. Its delicious craft cocktails are accompanied by a seasonal menu filled with farm-fresh local delicacies — which is probably why it's been featured in publications like USA Today, Palate, and Southern Living.
Click here to see RVshare rentals near Saint Augustine, Florida.
Nashville, Tennesee
Even if you don't quite identify as an audiophile, a trip to Music City is a must. You might find yourself grooving to new tunes in any of its many legendary live venues, or exploring the legacy of Nashville's storied songs past at the Grand Ole Opry or the Johnny Cash Museum. Spend a Sunday afternoon thrifting in the uber-hip East Nashville neighborhood before taking a stroll through Cheekwood Botanical Gardens or one of its many parks.
Need to get away from the bright lights of the big city? Nashville's within an easy drive of a variety of protected wildernesses, including the Cheatham Wildlife Management Area and Cedars of Lebanon State Park. Or, make Music City a stop on your way to another worthy Tennessee destination: Gatlinburg, the gateway town for Great Smoky Mountains National Park.
Click here to see RVshare rentals near Nashville, Tennessee.
Lookout Mountain, Georgia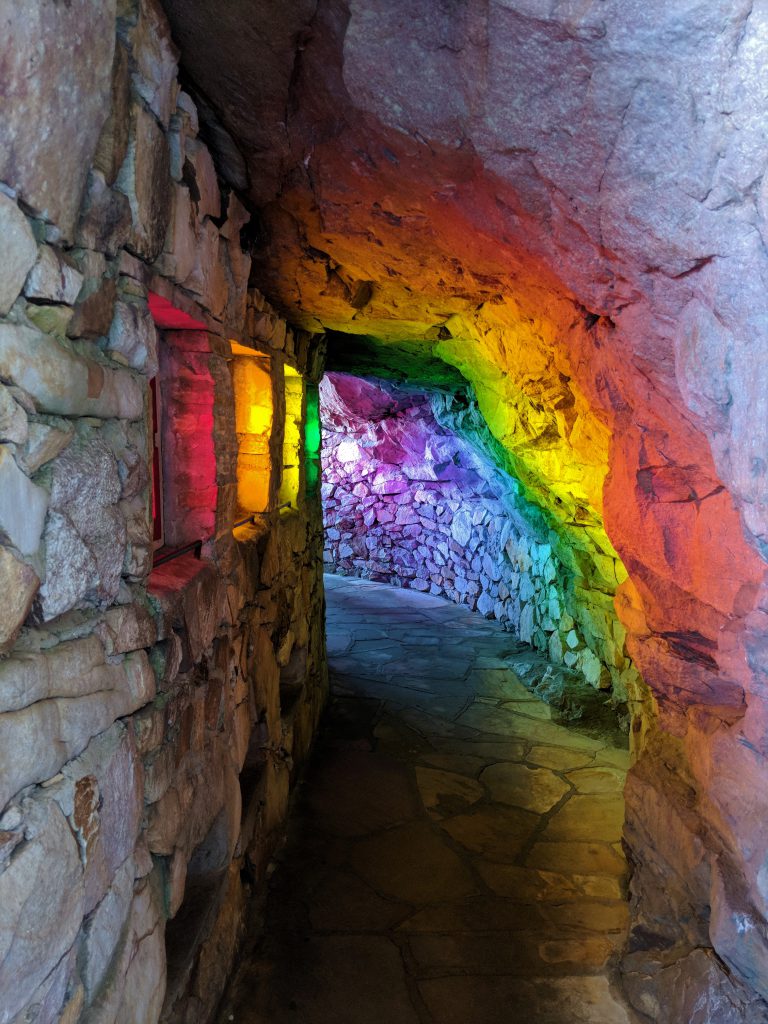 SEE ROCK CITY — that's what the signs say, anyway. And you'll notice them well before you're within 50 miles of the actual attraction.
Along with its sister sightseeing stop, Ruby Falls, Rock City is one of those rare side-of-the-road tourist must-dos that's actually worth doing. From the top, you'll be able to see not one or two but seven states… which is part of what gives this north Georgia town its name.
Lookout Mountain is a quaint historic town with lots to offer of its own accord — but given its position just south of Chattanooga, you certainly won't be hurting for things to do. After you've explored the south's favorite roadside attractions, head to town for a visit to the Tennessee Aquarium or the Tennessee Valley Railroad Museum. (There's a reason there's a whole song about the Chattanooga Choo Choo!)
Click here to see RVshare rentals near Lookout Mountain, Georgia.
Southern Hospitality Abounds in These Charming Cities
Looking for even more amazing trips down south? Here are some of the best southern RV trips Dixie has to offer.
Greenville, South Carolina
Known for its stunning Falls Park (pictured) and multiple in-town trails, Greenville is a great place to vacation if you want to combine outdoor adventures with the slow-paced bustle of a mid-sized southern town. Once you're done wandering down Swamp Rabbit Trail, you can head out for some shopping or take a taste of its many restaurants or breweries.
Greenville is also only a day's drive from a unique roadside landmark worth stopping at, the Georgia Guidestones. Erected in 1980 by an anonymous man using the pseudonym Robert C. Christian, the Guidestones are comprised of four massive granite slabs, enscribed in multiple languages with a set of basic principles and tenets. They're also pretty much in the middle of nowhere… so Greenville's a great place to head after you swing by for a photo!
Click here to see RVshare rentals near Greenville, South Carolina.
Gulf Shores, Alabama
You don't have to go as far south as Florida to get pristine, white-sand beaches. Alabama's gulf coast offers everything you'd find in the Sunshine State along with its own unique set of charms, like the 20-acre Waterville theme park, perfect for a day of wet and wild family fun.
Along with sunbathing and swimming, Alabama's gulf shore is the perfect spot for all sorts of other water-based recreational activity, like kayaking, canoeing, SCUBA diving, parasailing, and more. You can also nosh on some of the freshest seafood around — in many cases, while seated right in front of the gulf the goodies came out of, watching dolphins jump and play as the sun sets on another perfect beachside day.
Click here to see RVshare rentals near Gulf Shores, Alabama.
Hot Springs, Arkansas
Hiking and biking? Check. Boating and fishing? Check. Shopping, nightlife, and endless luxurious spas at which to round the whole thing out?
Check, check, check. There's really not much you can't do in Hot Springs, Arkansas — which makes it a perfect destination for romantic retreats and family getaways alike.
And let's not forget the town's namesake, a set of beautiful, steaming natural pools that are federally preserved as a national park property. Some say these waters go well beyond soothing and actually offer healing properties. Either way, we think you won't regret taking a trip to find out for yourself.
Click here to see RVshare rentals near Hot Springs, Arkansas.
Bowling Green, Kentucky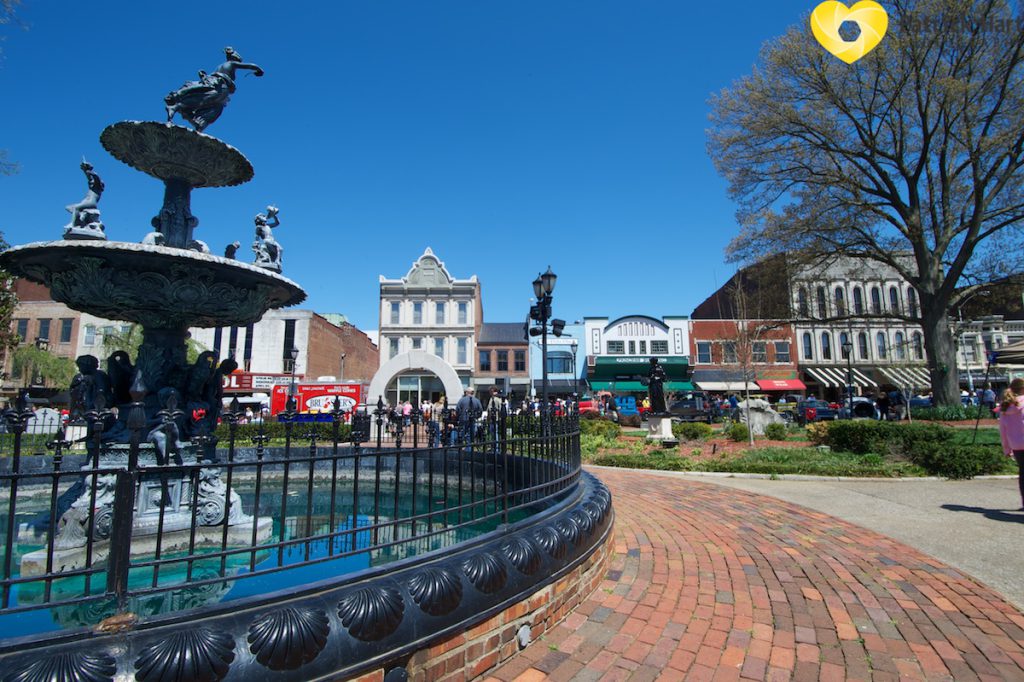 With a picturesque downtown surrounded by the rolling green hills the state is famed for, Bowling Green is a great starting place from which to explore the Bluegrass State — because it offers something for everybody.
Explore the history of America's favorite sports car at the National Corvette Museum, or brave a subterranean seafaring adventure at Lost River Cave. Don't forget about the town's array of esteemed eateries, offering everything from barbecue to wood-fired pizza, the comfort foods you expect during a trip to the south.
Plus, Bowling Green's only half an hour from Mammoth Cave National Park, which is the largest cave system in the country. With over 400 miles of the system exposed (and still more waiting to be discovered!), it positively dwarfs its arguably-more-famous New Mexico counterpart, Carlsbad Caverns.
Click here to see RVshare rentals near Bowling Green, Kentucky.
Asheville, North Carolina
Located literally *on* the famous Blue Ridge Skyway and rumored to have more breweries per capita than any other American city, Asheville truly caters to all-American playtime pursuits both active and passive. Where else can you start the day with a strenuous hike rewarded by a dip in a waterfall-fed pool, only to sip a flight of local craft brews and join in a drum circle to wind down the evening?
What's more, Asheville is one of the hottest spots on the east coast for the artsy community — so much so that it's drawing transplants from places like New York City. Wander around the River Arts District or even the downtown galleries to get a taste of the diverse and eclectic works made by both local and immigrant artists… and for heaven's sake, if you do nothing else, pay a visit to Malaprop's, one of the very best bookstores in the country.
Click here to see RVshare rentals near Asheville, North Carolina.
Lewisburg, West Virginia
"Almost heaven, West Virginia…"
The lyrics to John Denver's famous song will never sound quite the same to you again once you've actually explored the state yourself — because now, you'll know for a fact how true they are. Although there are plenty of amazing spots to stash yourself in the Mountain State, Lewisburg is sure to charm with its compact-yet-thriving downtown. It's chock full of galleries, shops, and eateries, and close by to all sorts of natural wonders, including the Lost World Caverns.
Click here to see RVshare rentals near Lewisburg, West Virginia.
Planning the Perfect Southern Road Trip Itinerary
The destinations listed above are only a few of the plethora of possibilities that await you during your southbound journey. You can find plenty of other road trip ideas all across the 'net, as well as in travel guidebooks like The Most Scenic Drives in America (Reader's Digest) or The Lonely Planet's guide to the Eastern USA.
Another way some people go about answering the question, "How am I going to plan my road trip?" is to choose a specific theme or set of activities they want their trip to revolve around. For example, history buffs might take the opportunity to retrace some of the most important sites of the civil war during their southern road trip; outdoor adventurers are likely to find some wild fun climbing in the Appalachian Mountains or careening down one of the south's many white water rivers. If you're interested in crafting an itinerary around some specific motif like these, consider checking out books like the Lonely Planet's Civil War Trail Road Trips, or field guides to different outdoor activities and the best trails throughout the region.
One of the very best parts of RVing — and road tripping in general — is how customizable the experience is to your unique travel goals and preferences. If you're playing road trip planner for this year's family vacation, or even for a girl's trip or couple's retreat, we recommend getting feedback and insight from as many members of your party as possible. That way, you can be assured that everybody will get at least a little something out of their vacation experience.
From packing the best snacks to choosing appropriate road trip music, we want to help ensure your adventure is amazing every step of the way. For more details on how to plan your epic journey, check out the following RVshare blog posts:
The Best Road Trips Across the U.S.
From the quaint seaside towns of the northeast to the laidback, kickin' spirit of a cross-country jaunt down Route 66, there's a reason America is famous for great road trips. No matter where in the USA our vast and varied highway system takes you, there's something beautiful and enlightening to see, from sandy beaches to tall mountains to majestic redwood forests and everything in between.
The south's unique historical significance and diverse culture make it one of the most rewarding places to explore — and all those sunshiney days and delicious dishes don't hurt, either. But no matter where on the map you're starting (or where you want to end up), there's a great American road trip just waiting for you to start cruising on down the road.
At RVshare, your adventures are our business, both in the literal and figurative senses of the word. While it's true that we make our living off the RV rental business, we also believe in RVing as a way of life — one that unlocks experiences and destinations that might have otherwise been out of reach. Travel is the very best way to get a first-hand look at the world around you, and to learn more about the amazing people, cultures, and landscapes with which we share the world.
To that end, we've compiled as many resources as possible aimed at helping you enjoy the world of travel as easily and affordably as possible, no matter if it's your very first time driving a motorhome or you're a seasoned full-timer. Keep your eye trained here on the blog for even more insider tips and travel hacks, and check out the posts below if you're still looking for some new destinations to add to your travel bucket list.
Whether your next trip has you feeling the cool breeze and warm sun of southern skies or fills your soul with the rain-drenched mystery of the Pacific northwest, there's only one thing we insist upon: you've got to get out there and explore!
This post may contain affiliate links.