Covers
September 16th, 2019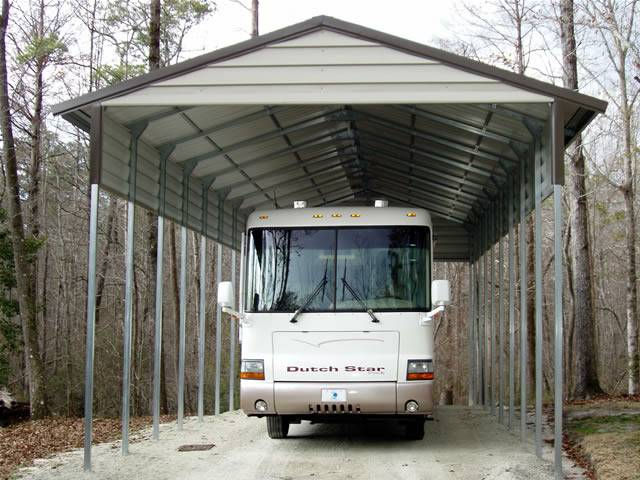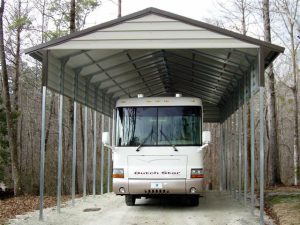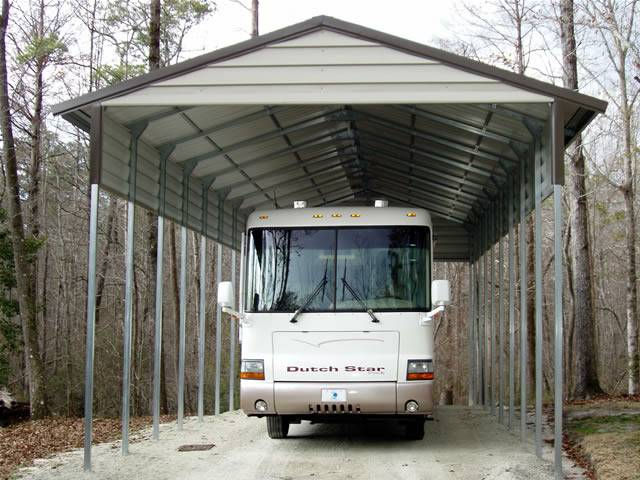 When you're not traveling the country seeing all the beauty nature has to offer, most RVers know that the ideal place to park it is in a garage or under a covered surface. Of course, finding a garage that can fit a large RV can sometimes be a struggle, and not everyone has a covered surface readily available. Luckily, creating one isn't difficult, thanks to metal RV covers! These types of covers
Also sometimes known as a metal RV carport, a metal RV cover is just as it sounds: a large metal structure that can cover and protect your RV. Metal RV covers are available in a wide variety of options, ensuring there is something for every motorhome and RVer.
Typically, metal or steel RV covers are available already constructed in standard widths, ranging from 10' to 40' wide, and lengths ranging from 12 feet to 200 feet or even longer. If your RV won't fit well into a standard sized metal RV cover kit, many manufacturers also offer customized RV covers that can be fabricated to your exact needs, specifications and configurations.
You'll also want to make sure that the roof pitch covers your motorhome without letting water slide down on top of your RV, as well as make sure the height of the entire structure is tall enough for your rig. RV metal covers are also available in a wide variety of colors so you can coordinate the RV carport with your home, garage or landscaping.
RV covers metal are also available in a variety of coverage types. This includes the metal roof only and 2-sided, with a roof and metal on both sides. There are even options for three sides of paneling. The metal sides can come all the way down to the ground or just halfway depending on your preference.
RV metal covers can be an economical investment that will likely last longer than fabric RV covers, however, they do need to be installed, either by yourself or a professional. Installation can be an easy process and should come with detailed, illustrated instructions. If you aren't confident in your ability to install the metal RV cover, many manufacturers will offer installation for a fee.
When shopping for metal RV covers, you'll want to make sure not only that the height, shape, and configuration work for your specific motorhome, but that the metal frame is durable. Many metal RV cover manufacturers offer a warranty as well, so you'll want to get more details on the warranty before you purchase. In fact, having an RV carport outside your home can even improve your home value!
Keeping your RV protected from the elements can help make sure your motorhome stays in great shape and lasts, so your RV is ready to hit the road whenever you are!