Covers
September 17th, 2019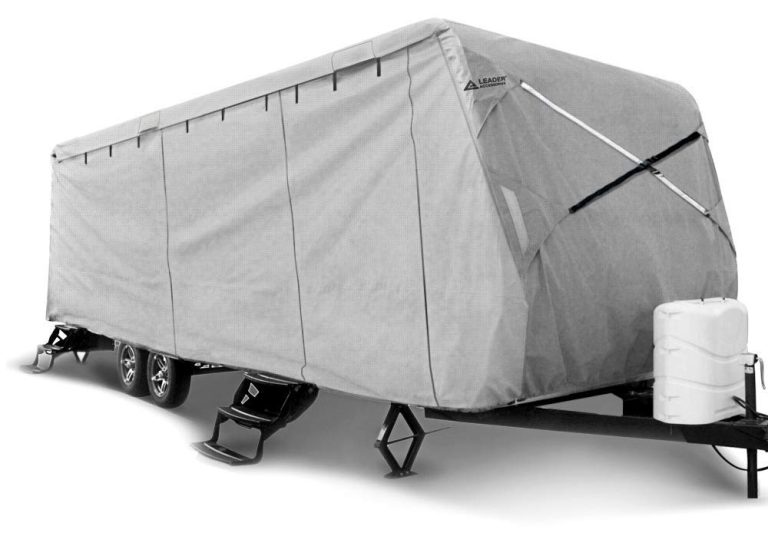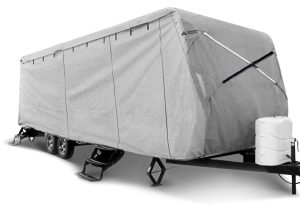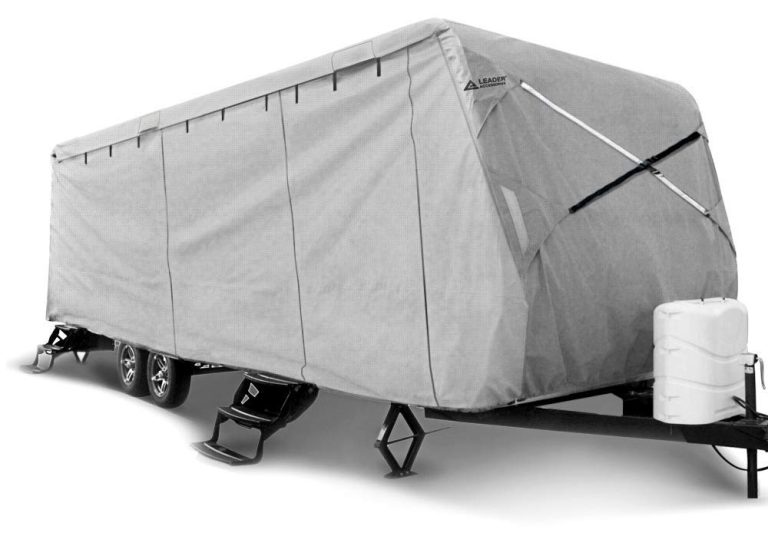 We get it – thinking about covering up your RV isn't very exciting. RVs are made to be driven! They're made for adventure! For travel on the open road!
However, there may come a time when you need to tuck it away for the winter, or for a month or more while you're doing other things. You're going to need to look into RV covers.
What does an RV storage cover do?
An RV cover will protect your rig from rodents, bugs, UV damage, and the general wear and tear that affects vehicles sitting outside for long periods of time. It can save you time in not having to clean as much, and money in not having to make repairs. It's an investment that will definitely help in the long run!
Usually, RV covers are made from polypropylene or polyester. There are more layers added for the roof of the cover, for added protection, and the fabrics are treated with water or UV repellent. You also want your fabric to be breathable so moisture doesn't get trapped and cause mildew. The more expensive the cover for RV, the better it will fit. Covers for rv will have zippers to allow access to the door, and the best RV covers are lightweight and easy to handle. Custom RV covers cost more, but they provide better protection as well.
What to think about with an RV parking cover
Consider the following factors when you buy an RV parking cover.
Type – different RV storage covers are made for different models so be sure the ones you look at will work for yours
Size – you want your RV storage cover to fit snugly. Measure your rig first, and then purchase a cover in the right size
Material – where will your RV be stored? Some materials are better for dust and dirt, some are good for snow or rain.
Here are a few great RV storage covers to look at, based on RV cover reviews:
ADCO makes both standard and custom-fit RV covers in a variety of fabrics that stand up well to the elements
CAMCO makes great heavy-duty covers for snowy climates, with triple-layer top panels that repel water and vents to keep mold and mildew from growing
How to cover your RV
Before you cover your RV, be sure to wash it first to get any debris and dirt off. If dirt gets trapped inside, it can cause scratches.
You're going to want a buddy to help when you cover your RV. If you're on the roof, it helps to have someone below on the ground. First, take the cover out and spread it on the ground so you can see how it should fit. Figure out where everything goes and how to fasten it on. Also, before you start, make sure you can safely climb onto your RV's roof if that's required, and that it will hold your weight. When you put the cover on, make sure it's tightly fastened or it can come loose during harsh weather. Be sure to cover your wheels and tires as well.
With a little research to find the best RV cover for your rig, you can be sure of keeping it well-protected and in good shape for years to come!
This post may contain affiliate links.