Renting an RV
December 21st, 2021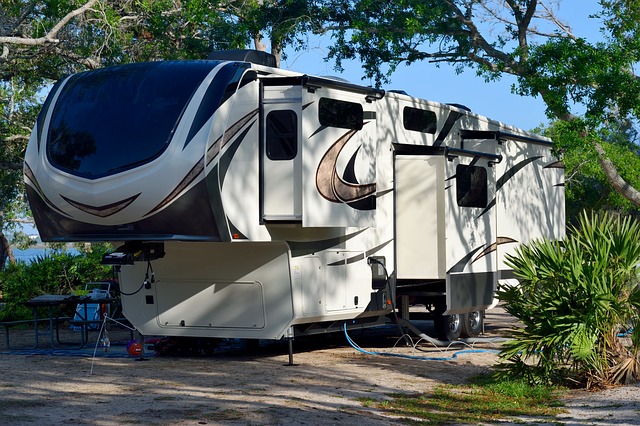 There's a lot to learn when you begin looking at motorhomes and trailers! Both have serious pros and cons, and different families and traveling groups are going to find that different types of RVs and trailers suit their needs. Large families are going to have much different needs than solo travelers. Families that love kayaking and biking will need different rigs than those who want to travel light and park in major urban areas.
Beginner's Guide to RV Trailers
In this article, we'll break down each of the different types of RV trailers so you can decide which is best for you and your plans!
What is the Difference Between a Motorhome and a Trailer?
The difference between a motorhome and a trailer has to do with how they're powered. Motorhomes and RVs have engines in the vehicle. Trailers are towed behind a vehicle – usually a half- to full-ton pickup truck for larger trailers, but smaller pop-up and teardrop campers can be towed by cars.
One of the benefits of traveling with a trailer rather than a motorhome is that when you set up camp, you can unhook the trailer and leave it set up while you use the vehicle to explore the area. When you travel by RV, you either need to drive your whole rig for sightseeing days or tow a separate vehicle behind it.
Different Types of Camping Trailers
Trailers come in a variety of sizes. Larger trailers offer a lot more space and amenities and can include bathrooms, entertainment areas, bedrooms, and more. The smallest trailers can be just a raised sleeping space for a little more comfort and protection from the elements than a tent. When you're trying to decide which travel trailers might be right for you, you'll want to consider how much space you need, how much you have to spend, and whether you have or are willing to buy a vehicle capable of towing your new trailer.
Let's take a look at all of the options: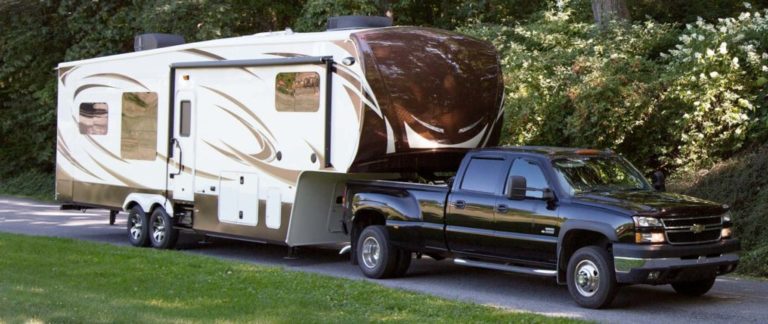 Fifth Wheel Trailers
Fifth-wheel trailers are the largest towable trailers out there, and some of them rival RVs for the amount of space and the amenities they offer. In fact, they're popular for full-time living as well as for traveling. They can have multiple slide-outs, outdoor kitchens, kitchens, bathrooms, and an entertainment area. Often, an "upstairs" area above the truck bed is used for sleeping. Fifth-wheel trailers can sleep up to eight people.
Fifth-wheel trailers connect with a U-shaped coupling mounted in a truck bed. Because the trailers are so large, you'll need a large pickup truck to tow a fifth-wheel. Exactly how large of a pickup you need will be determined by the size of your fifth wheel and the towing capacity of the truck. For many trailers, a half-ton truck like a Ford F-150 will work but many people who are shopping for a fifth-wheel go ahead and get a three-quarter-ton truck like a Ram 2500 or a Ford F-250.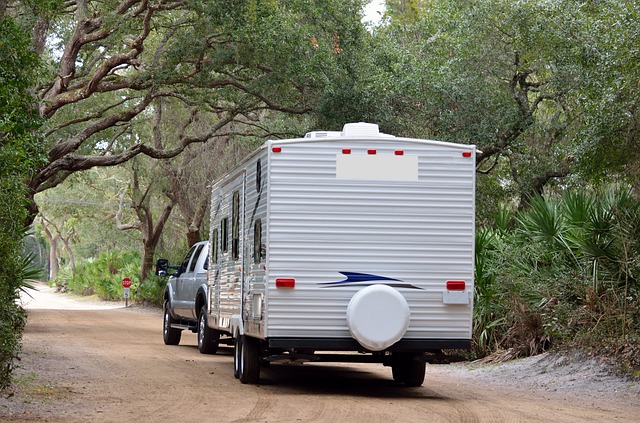 Classic Travel Trailers
A classic travel trailer can be pulled behind a car or truck. They're not as big as fifth-wheel trailers, so they require standard ball hitches. You don't need a truck with as much towing capacity, but the capacity you do need is going to depend on the weight of your trailer. These trailers are large enough for people to stand up fully, have a solid outer shell, and can range from 10-35 feet long.
Often, a classic travel trailer will include bedrooms, a bathroom, a kitchen and eating area, an entertainment area, and space for storage. They can also include slide-outs. Travel trailers can sleep anywhere from 2-10 people.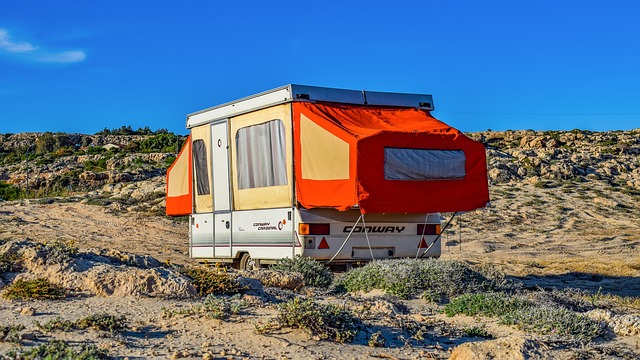 Pop-Up Trailers
Pop-up trailers are a great option if you're traveling solo or with a smaller group or family. Because pop-up trailers and campers are so much smaller than classic travel trailers, many of them can easily be towed by an SUV or even a family car. They can range in weight from as little as 700 pounds to over 3,000 for larger pop-ups, so you'll need to check your vehicle's towing capacity. They can pack down to just 8-16 feet long, and that length usually doubles when the camper is fully set up. Pop-up campers can sleep anywhere from 2-8 people, depending on the model.
Pop-up campers usually have canvas for walls and the roof, with a hard bottom, although some campers do have hard sides and a solid roof as well. There is considerably less room in these than in the larger travel trailers and fifth wheels and usually pop-up trailers don't have heat. Some pop-ups do have bathrooms and even showers, but they're on the more expensive end of the spectrum. Kitchens can range from a single-burner stove to a fully-functional kitchen.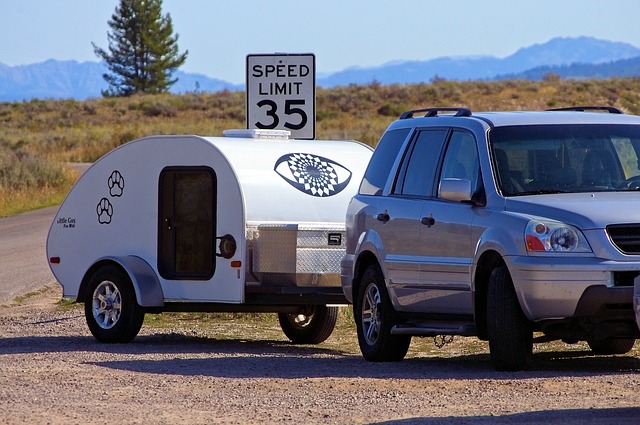 Teardrop Trailers
Teardrop trailers, as you might guess, got their name from their shape! These adorable little camping trailers are a good choice for small groups, couples, and solo travelers. Teardrops are hard shelled, so they'll keep you protected from the elements. They don't need to be opened like pop-up trailers – in fact there's very little set-up involved!
There are many options for teardrop trailers, and there are many people who even construct their own. Most of these trailers can be towed with a family car. Most teardrop trailers don't have bathrooms, although many have a cooking area in the back that you access from outside (like opening the trunk of a car). Most of these campers sleep two adults.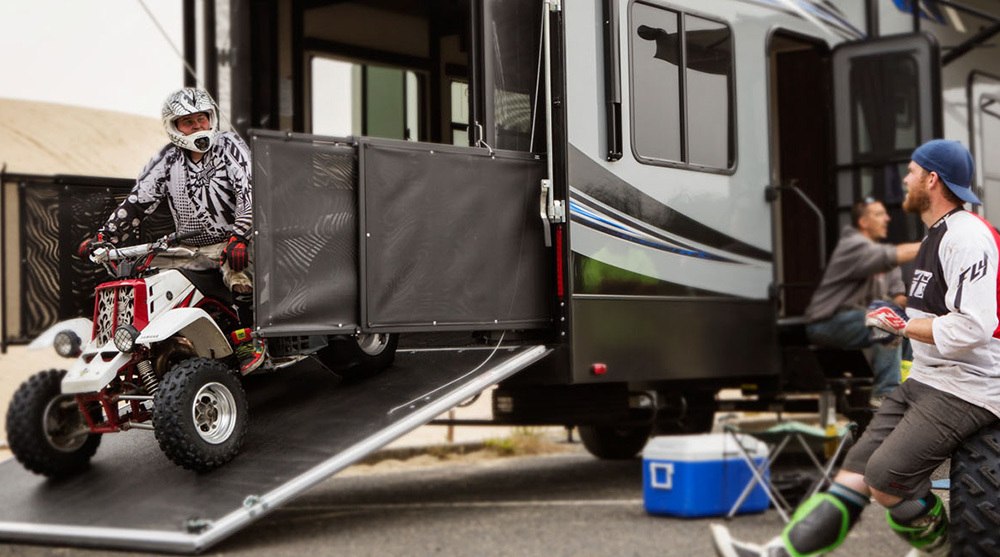 Toy Haulers
Toy haulers are built for people who enjoy bringing all their toys along camping. Big toys. Toys like ATVs, golf carts, bikes, and kayaks. Toy haulers usually have a garage area, seperate from the living space inside the trailer, where these vehicles can be stored. They even have ramps, so you can drive your ATV right into the garage at the end of a ride.
Toy hauler trailers can sleep from 2-8 adults, and usually have interiors with plenty of amenities including fully functional kitchens, a bathroom and shower, an entertainment space, and slideouts for extra room.
As with many trailers, the vehicle you need for towing a toy hauler is going to depend on how large and heavy of a trailer you choose. You can use a half-ton truck like a Ford F-150 for toy haulers that are under 6,000 pounds, but for a larger trailer you'll want to consider a 3/4-ton or full-ton truck. Don't forget to factor in the weight of the toys you're hauling as well!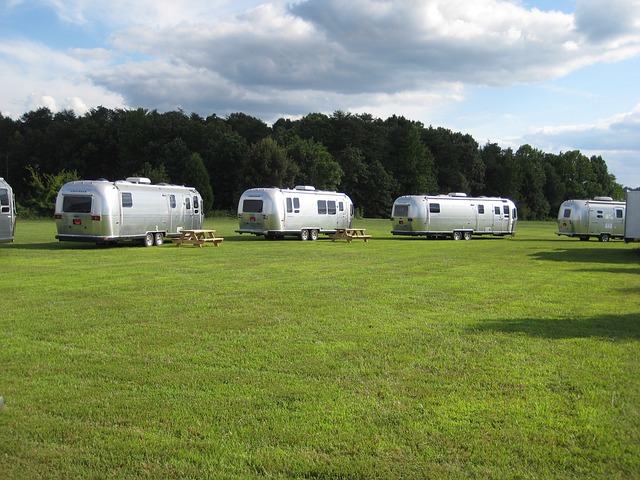 Airstream Trailers
Airstream trailers are actually classic travel trailers, but they have a cult following all their own. Airstreams were first built in the 1930s, and they're still being made today in the same classic shape. Current Airstream trailers have been updated on the inside, with some models that operate like smart homes and let you control some trailer functions with a smartphone.
Airstream makes a variety of trailers in different sizes, so you can find smaller, lightweight trailers like the Bambi or top-of-the-line models like the Airstream Classic that begin at just over $150,000. It's a great option for someone who wants luxurious amenities and plans to spend a lot of time on the road.
Whether you want a little teardrop camper for quick weekend trips, or a large fifth-wheel trailer you could live in full-time, there are plenty of trailer options out there! If you're not sure which trailer might suit you best, consider renting one – or several – from RVshare to try out before you make a final decision. You may be surprised by your final choice!