Great Basin National Park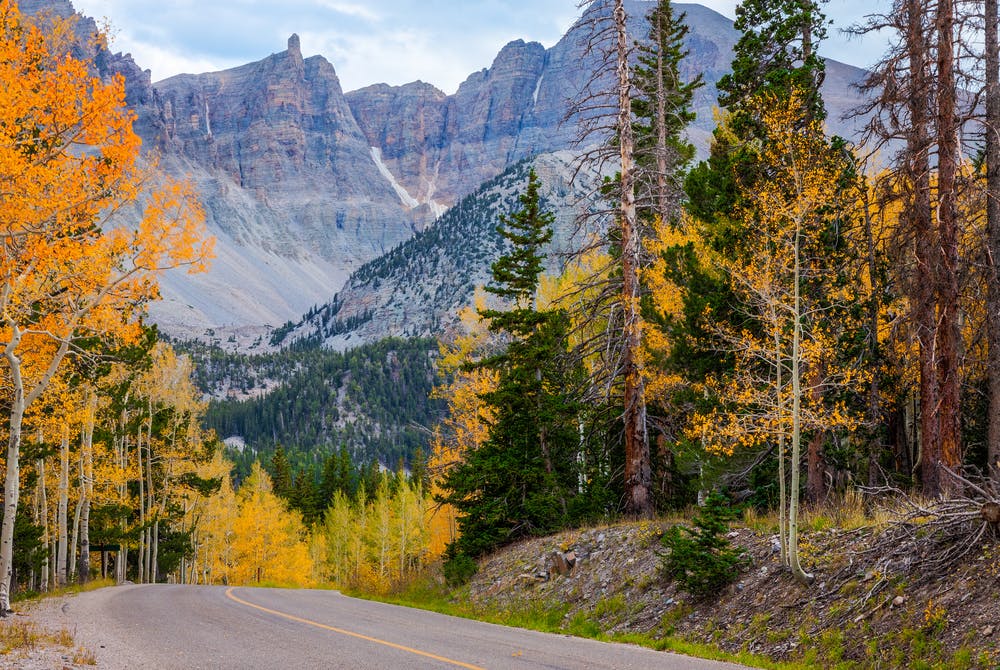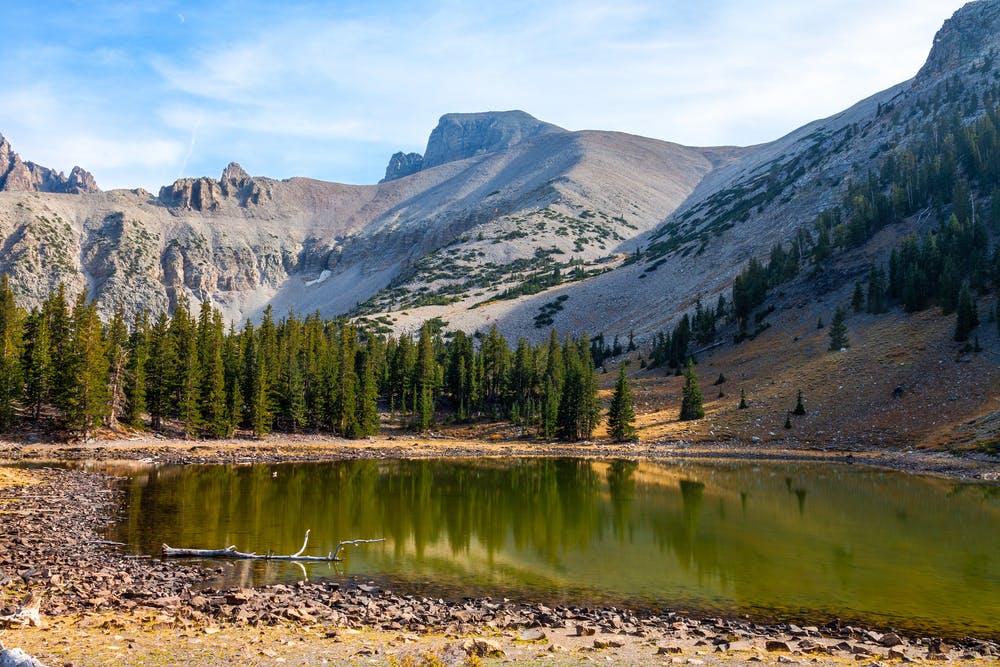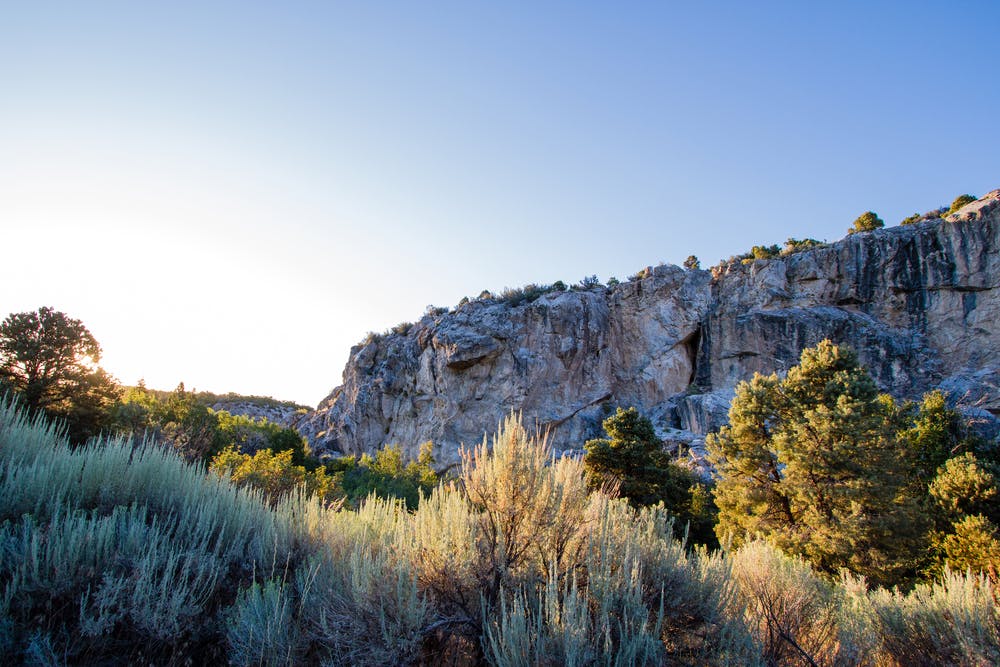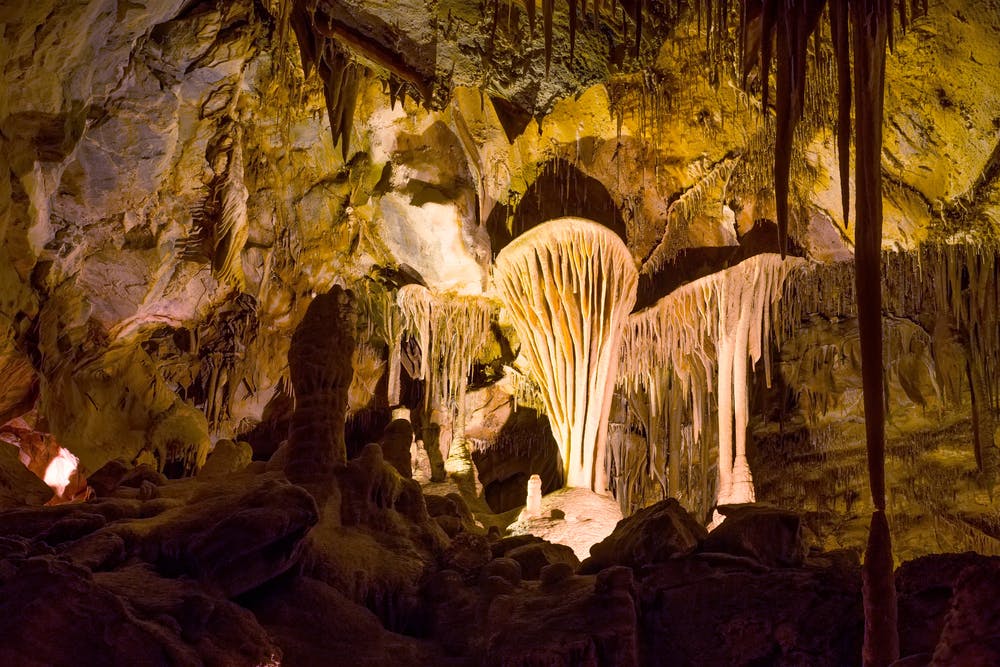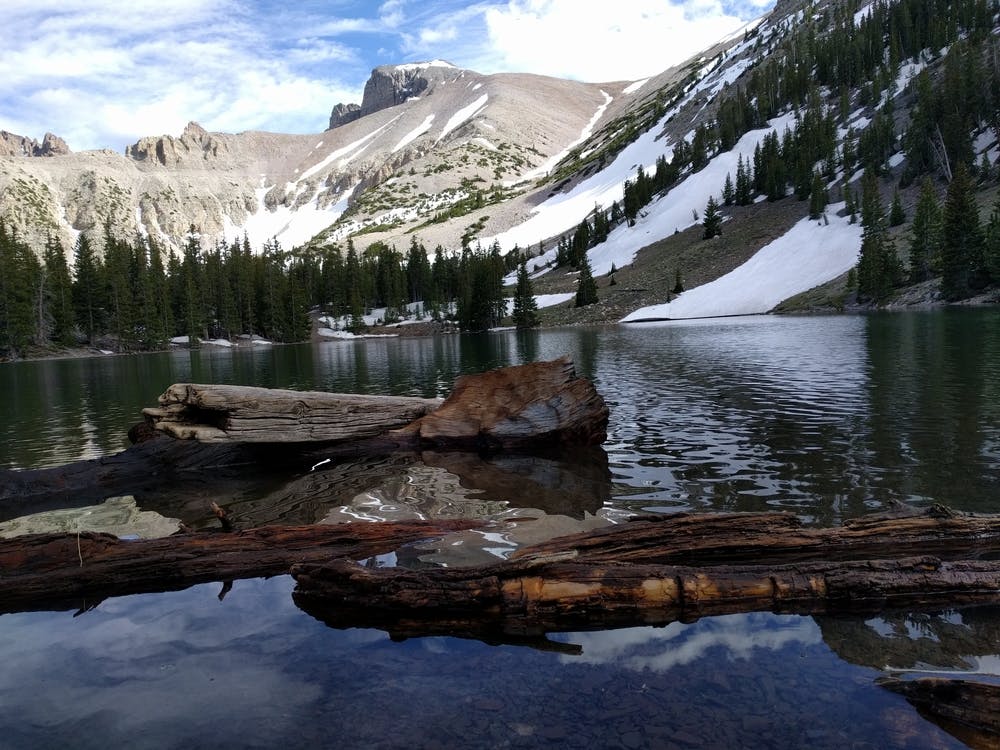 >

Great Basin National Park
Relatively new to our roster of federal preserves, Great Basin National Park was established in 1986 and protects over 77,000 acres of the larger Great Basin region, which spans nearly all of Nevada as well as portions of Oregon, Utah, California, Idaho, and Montana. The park is known for its population of ancient bristlecone pines, a collection of mysterious caves, and the Wheeler Peak Glacier, which is arguably the southernmost glacier in the Northern Hemisphere.
The park is also home to 61 species of mammals, 18 species of reptiles, 238 species of birds, and over 800 different species of plants. The wise and ancient bristlecone pines of Great Basin National Park know that this land has seen far more human history than that recorded in the western annals. While western settlers didn't arrive in the Great Basin until the 1800s, the place we've deemed the Great Basin served as a hunting and gathering grounds for Indigenous Peoples for thousands of years, with many different tribes having traveled through and stewarded the landscape. Learn more about the indigenous history of Great Basin National Park here.
Great Basin National Park spans a wide range of elevations, from the 13,063-foot summit of Wheeler Peak down to the lows of the valley floor. As a result, different parts of the park can experience wildly different climates even on the same day, with hot daytime temperatures on the valley floor but snow still visible at higher altitudes. The park is a desert, which means the air is dry and the temperature swings widely between day and night -- and is subject to violent thunderstorms during the summer monsoon season. For best results, pack light layers and check the park's weather page and local forecasts before setting out on your adventure.
Located in eastern Nevada only a few miles from the Utah border, the closest communities to Great Basin National Park are the small towns of Baker, Ely, and Majors Place. Although these Nevada villages have fewer than 5,000 people in population, they do offer basic services like lodging, fuel, and food for park visitors.
Along with a wide array of both summer and winter outdoor sports and activities, visitors come to Great Basin National Park for guided tours of its Lehman cave system and to experience some of the best stargazing opportunities in the country. The park was designated an International Dark Sky Park in 2016, and hosts a ranger-led astronomy program. For a detailed calendar of park events, click here.
RV Resorts & Campsites in Great Basin National Park
Great Basin National Park offers visitors five developed frontcountry campgrounds to choose from, all of which are accessible to RVs -- but don't have hookups. Camping within the park costs $15 per night, or $7.50 for Senior or Access pass holders. There is also a dump station available for a $5 fee. Click here for a full list of camping regulations at Great Basin National Park.
RVers can also choose from a number of privately-owned, resort-style campgrounds in the surrounding area, as well as BLM-administered campground at Sacramento Pass.
Great Basin National Park RV Camping
Baker Creek
Grey Cliffs
Lower Lehman Creek
Upper Lehman Creek
Wheeler Peak
Great Basin National Park RV Camping Outside
RV Rentals Near Great Basin National Park
Nearby RV Rentals
Hit the Trails
Whether you're looking for a quick nature stroll or an all-out backpacking adventure, you can find a trail to suit your needs at Great Basin. The park offers visitors more than 60 miles of developed hiking trails, as well as more rugged, off-the-beaten-path options.
Do keep in mind that because of Great Basin's extreme elevation, snowpack can remain in place well into spring; many of the park's hiking trails aren't accessible until June. Some of the trailheads require navigating unpaved or gravel roads, which may require four-wheel drive and high-clearance vehicles.
While it's always important to be prepared when hiking, desert hikes can be even more physically demanding. It's imperative that each hiker brings along an ample supply of water, as well as reliable sun protection.
Below, find details on a few favorite hiking trails in the park -- but click here for a more comprehensive list of hiking opportunities, as well as important park regulations and guidelines.
Great Basin National Park Trails
Baker Lake
Distance: 12
Terrain: This long, steep hike is a challenge -- you'll climb more than 2,500 feet before it's over. But the trail rewards adventurers with sweeping views of a beautiful alpine lake oasis in this desert landscape.
Bristlecone Pine
Distance: 2.8
Terrain: Wander through the park's famous grove of ancient bristlecone pine trees on this moderate trail, which features about 600 feet of elevation gain as well as interpretive signage.
Lexington Arch
Distance: 3.4 miles
Terrain: Follow this moderate hike for a view of a six-story limestone arch. Trail sees about 800 feet of elevation gain; please note the trailhead is outside the park down an undeveloped road.
What to Do at
Great Basin National Park
We'll be honest: Great Basin National Park is pretty much in the middle of nowhere… which is exactly why visitors come to experience a unique reprieve, the silence and solitude we usually can't find in our busy day-to-day lives.
But if you find yourself in need of a snack or a sack of groceries, never fear! There are resources available in the nearby Nevada communities -- and even a few museums and sightseeing to-dos, as well.
Restaurants
Whether it's a long desert hike or a leisurely afternoon of bird watching, every outdoor adventurer works up an appetite at some point. No matter what your tastes, you'll find something that suits your appetite in the surrounding cities.
Named after one of the most famous and irreverent road trippers in American history, Kerouac's serves up laid-back (but delicious) breakfasts and dinners to weary travelers. Located inside the Stargazer Hotel. Open seasonally, generally between April and October.
Location: Baker
If you need a java fix, don't overlook this Baker food cart, which proves the old adage that good things do come in small packages. Speciality espresso beverages, blended drinks, fresh-baked treats and more.
Location: Baker
The only thing a desert makes you want more than water… is delicious, authentic Mexican food. Whether it's a fresh plate of enchiladas or a seared ribeye steak you're after, they spice it up at this joint -- the steak is served with fried jalapenos. Located inside the Prospector Hotel and Gambling Hall; open for breakfast, lunch, and dinner.
Location: Ely
Just five miles outside of the park gates, this family-run restaurant does a little bit of everything: Italian, Mexican, fresh salads, you name it. What's more, they've been doing it for over 35 years.
Location: Baker
Think you can't find authentic Asian eats in the middle of the Nevada desert? Twin Wok will make you think again, serving all your favorites a la carte at dinner or on a generous buffet at lunch.
Location: Ely
Shopping
Whether you ran out of toothpaste or the trails have finally taken a toll on your boots, if you're in need of a replacement -- or just a souvenir -- you're in luck. The following Great Basin vendors have you covered.
When it's time for a grocery run, aim for this chain of family-run supermarkets, with locations spanning the mountain west. Find fresh and affordable produce, meat, and basic conveniences.
Location: Ely
Maybe you need a new pack for that epic backcountry trip you're planning in the park… or maybe you just want some day hike trail guidance from a bona fide local. Either way, this mom and pop outfitter in Ely will get you situated -- and ready to tackle the outdoors safely.
Location: Ely
If you're looking for a quick convenience store stop close to the park gates, head to T&D's. Aside from an inn and restaurant, they also run this eclectic shop which offers camping supplies, fishing gear, and ice as well as groceries.
Another all-in-one stop, this place is a combination deli, grocery store, gift shop, and more. If you need it, chances are you can find it at the Whipple Family Country Store!
Location: Lund
Museums
There's much more to discover in the Great Basin than you might think! If a rainy day is keeping you from the park (or you just need a break from that Nevada sun), head to one of these museums and cultural exhibits.
Remember when spending a Saturday night at the soda fountain was a thing? Even if you're decades too young to recall those days, you can experience a glimpse of them at this unique McGill museum, which stocks bygone snacks and beauty products you won't see anywhere else.
Location: McGill
The west wouldn't be what it is today without the railroad -- so come learn about the storied history of this unique technology at this Ely museum. You can even catch a ride on a real steam engine!
Location: Ely
Since 1959, the Ely Business and Professional Women's Club has been dedicated to keeping the story of this unique part of the world alive -- and displaying it for all to see at this small Ely museum. Check it out for yourself while you're in town for food or a fuel-up.
Location: Ely
Sightseeing
Between the summit of Wheeler Peak, the depths of the Lehman Caves, and the unique beauty of the park's famous glacier, you might think you've seen all the desert wonders you can handle -- but there's way more where that came from.
See the remains of a Fremont Indian village occupied from approximately 1220 to 1295 AD at this BLM-administered preserve, located just a few miles away from the Great Basin Visitor Center in Baker.
How to Get to
Great Basin National Park
Because of Great Basin National Park's extremely remote location, it's very important to plan ahead. Your GPS may not accurately track in this isolated landscape, and it's unlikely your cell phone will have a reliable signal. Instead, check the park's directions page for full details on how to approach Great Basin from a variety of orientations. For those who wish to fly in, the nearest airfields are in Cedar City and St. George, Utah -- but they're only serviced by Salt Lake City's airport, and neither offer rental cars on site.
Especially when traveling in such remote and desolate landscapes, an RV is the perfect way to experience all the comforts of home while you're exploring a new place. You'll be able to take the road at your leisure, and you'll never have to worry about finding a hotel room in a tiny, possibly-oversold gateway town. If you don't already have a motorhome or travel trailer of your own, check out the RV rental listings in your area at RVshare. By renting on the peer-to-peer market, you're not only saving money -- you're also putting cash in the pocket of a regular person, likely a travel fiend just like you!
Entering Great Basin National Park
Unlike many of the other national parks in the system, there is no fee to enter Great Basin. However, the popular cave tours are sold as a fee service, and there are charges for overnight camping.
No matter how you get there or where you stay, we're eagerly waiting to hear about your trip -- and to see those drool-worthy desert photos. For a chance to be featured in our blog or on our social media channels, tag us in your posts or send details to us directly at [email protected]. After all, we know your adventure is going to be epic… so be a good camping samaritan, and share the wealth!