Motorhome, Camper and RV Rentals Cedar Rapids, IA
RV Rental Reviews near Cedar Rapids, IA
Cedar Rapids, Iowa
Welcome to Cedar Rapids, Iowa, the "City of Five Seasons" in your RV rental from RVshare! Cedar Rapids is the second largest city in Iowa and sits on both banks of the Cedar River. The city is a flourishing home for arts and culture in Eastern Iowa, being home to the Cedar Rapids Museum of Art, the National Czech & Slovak Museum & Library, the Paramount Theatre, Theatre Cedar Rapids, the African-American Historical Museum, and Cultural Center of Iowa, and the Iowa Cultural Corridor Alliance. But art isn't the only reason to come and visit Cedar Rapids, there are also fantastic restaurants and cafes, fun bars and clubs, a historic village, unique cultural neighborhoods, science and history centers, and much more!

While we are well aware that Cedar Rapids, Iowa isn't exactly most people's premiere vacation choice, we feel that most people are simply uninformed on how awesome Cedar Rapids is! Keep reading to see why and take that RV rental to Cedar Rapids, IA.

Popular Tourist Attractions
Brucemore Estate
Brucemore is a 26-acre estate in the heart of Cedar Rapids and is listed on the National Register of Historic Places. It is also Iowa's only National Trust Historic Site and is preserved by the National Trust for Historic Preservation in co-stewardship with Brucemore, Inc. The grounds house a Queen Anne-style mansion, formal gardens, a children's garden, night garden, a pond, an orchard, and woodland. It is a hub for cultural, philanthropic, and educational activities such as musical events, fine arts performances, holiday celebrations, and garden walks held on the estate each year. The Brucemore Estate is a must see attraction for anyone visiting in an RV rental Cedar Rapids IA.
National Czech & Slovak Museum & Library
The National Czech & Slovak Museum & Library is a museum and library of Czech and Slovak history and culture in Cedar Rapids. It was established in 1974 and was rebuilt and expanded in 2012 after the Iowa flood of 2008 severely damaged the property. The new facility is LEED-certified and includes a new 5,500-square-foot library and archive, a 51-seat theater, three galleries, public and educational programming space for up to 400 people, underground parking for 65 vehicles, a terrace with a view of the Cedar River and Cedar Rapids skyline, and an outdoor amphitheater. You will be pleasantly surprised at how entertaining and engaging this museum and library is when you visit in an RV rental Cedar Rapids Iowa.

Campgrounds and State/National Parks
Amana Colonies RV Park
Amana Colonies RV Park is located a half-hour Southwest of Cedar Rapids in Amana, Iowa, making it a convenient campground for those looking to visit Cedar Rapids and other areas surrounding it. It is a Good Sam Certified campground and has an incredible 425 total spaces, 148 of which are full hookup capable, which is what a motorhome rental in Cedar Rapids, Iowa. The amenities at Amana Colonies RV Park include: wifi, a rec hall, outdoor games, a playground, horseshoes, firewood, laundry, RV supplies, dump station, guest services, fire rings, restrooms, discounts, and much more for your camper rental Cedar Rapids IA. This has been a favorite RV park in the area for quite some time and if you are travelling in an RV rental near Cedar Rapids, Iowa you must take a turn and enjoy Amana Colonies RV Park
Lazy Acres RV Park
Lazy Acre RV Park is located 25 minutes Northwest of Cedar Rapids in Center Point, Iowa and is also a Good Sam Certified campground. This is one of the highest rated RV parks for motorhome rentals in Iowa and is open year round to visitors. There are 64 total spaces available at the park, 34 of which are full hookup sites for your travel trailer rental Cedar Rapids IA. The amenities at Lazy Acres RV Park include: wifi, a game room, planned activities, a rec hall, a playground, outdoor games, a pond, horseshoes, an ATM, groceries, laundry, restrooms, RV supplies, cabin/cottage rentals, fire rings, self-service RV wash, firewood, onsite rentals, RV storage, discounts, and more for your motorhome rental Cedar Rapids IA. Lazy Acres RV Park has all the amenities needed by a trailer rental in Cedar Rapids, IA.

Events
Festivals
Cedar Rapids Freedom Festival – This 4th of July celebration takes place in Cedar Rapids each year and is one of the city's most popular festivals. Hundreds of thousands of people attend this two week festival that has over 70 events, all that lead to the grand finale on the 4th of July: the largest fireworks display in all of Iowa!

Corridor Beer Festival – The Corridor Beer Festival is a yearly event held in Cedar Rapids and brings beer from all over the country and highlights local craft brewing in the Corridor. Spend this weekend enjoying the local fare and the great weather that should be here in June with an RV rental near Cedar Rapids Iowa!

We hope that our short list has helped nudge you towards visiting this awesome Iowa City. Book a camper rental to Cedar Rapids, Iowa with RVshare today!

Safe travels in an RV rental to Cedar Rapids, Iowa, from everyone here at RVshare!
RV Rentals Near Cedar Rapids, IA
Why Book Your RV Rental With RVshare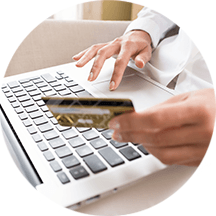 Secure Payments
Every rental booked through RVshare's secure payment system is backed by a $10,000 peace of mind guarantee.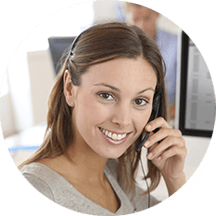 Roadside Assistance
Rent an RV online through RVshare and get FREE 24/7 roadside assistance for your entire trip.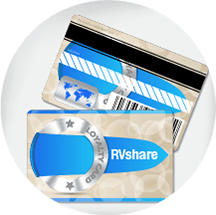 Rewards Program
When you book online through RVshare you'll get 5% cash back rewards to use towards your next trip.