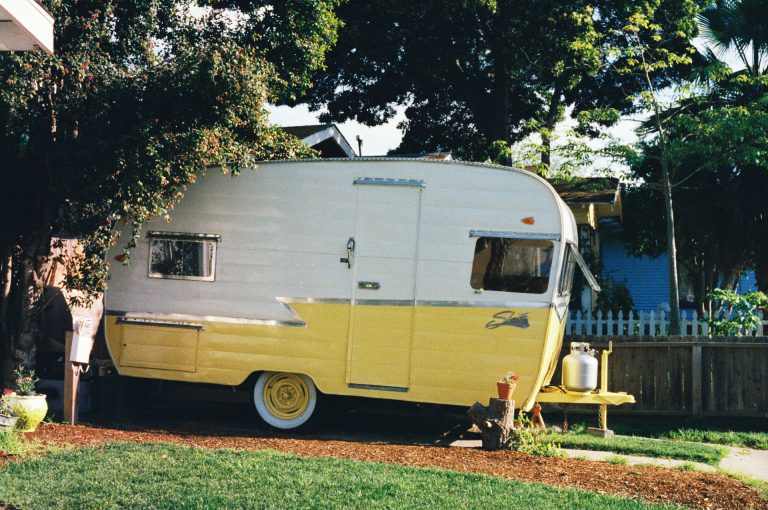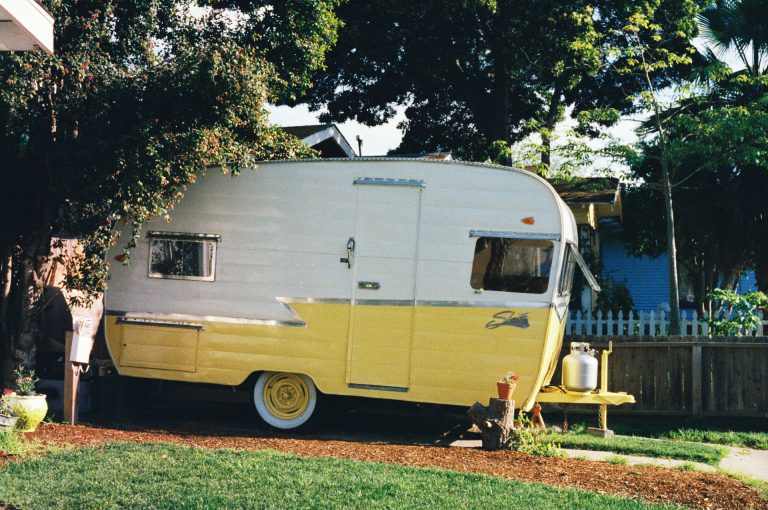 If you're thinking seriously about adding an RV to your fleet of vehicles — even if only temporarily — you've come to the right place. Unsurprisingly, RVshare is all about giving you the details you need to enjoy RVing safely and effectively, whether you're looking or RV rentals or to actually purchase a recreational vehicle of your own.
Of course, summer 2020 looks like it's going to be a little bit different for years past, for reasons we're all aware of: namely, COVID-19. How does an active pandemic change the way you go about getting around the world, even if you're bringing your own private quarantine quarters on wheels along with you?
In this post, we'll walk you through the basics of buying or renting an RV while also touching on important matters concerning the pandemic to ensure you stay safe, healthy, and responsible to others around you while still enjoying and exploring this wide world of ours.
Ready? Let's get going!
Thinking About Buying an RV This Summer?
Perhaps unsurprisingly, RVing is seeing a huge boom in popularity in response to the pandemic — after all, it feels a whole lot safer to travel in your own private accommodations than to rely on hotels, restaurants, and gas station bathrooms (which are shudder-worthy under the best of circumstances) along the way.
And buying your own RV can stand you in good stead far beyond the limits of the time we'll be affected by COVID-19, though nobody knows exactly how long that will be.
Of course, buying an RV is still a fairly complex process, or at least one that's worth a good amount of thought and research. For one thing, there are so many different types of RVs out there to choose from… and the process of touring a lot of rigs is a bit more of a risky proposition than it was pre-COVID.
We've written extensively about what to keep in mind when looking for an RV to purchase, and you might start by checking out the existing RVshare blog posts on the topic, which we'll list below:
But we'll also take some space in this post to list what you need to think about in our new pandemic reality.
Consider doing virtual tours.
We've said before and will maintain that the best way to make an RV purchase you don't regret is to walk through and examine as many RVs as possible. Of course, now that every time you leave the house you risk exposing yourself to a deadly disease, it isn't that simple.
Many manufacturers and dealerships will offer potential clients virtual video tours of RVs they're interested in buying, and although it's a poor substitute for looking in person, we think it's a great place to start narrowing down your options. That way, you only have to actually go and look through your top contenders, minimizing your chance of catching COVID.
If a video tour isn't already available online, don't be afraid to ask the seller! Chances are they're probably motivated enough to make the sale to go out and grab some quick video for you.
When touring in person, wear a mask.
Once it's time to go down to the dealership (or to the private property of the person who owns the rig, if you're buying used), be responsible for both yourself and others: wearing a mask is critical for protecting your personal health and the people around you. Particularly in the truncated space of an RV, which you may be walking into with the dealer or salesperson, maintaining social distancing is going to be hard, so take every possible precaution.
If you're buying used, proceed with caution — and clean the rig well before you set off.
This goes for all RV sales, really, but particularly if you're buying from a private party rather than a freshly-minted rig on the factory floor — you want to go through with a fine-tooth comb and scour every surface before you set off for your vacation. Proper cleaning and disinfecting is the only way to ensure you won't be exposed to the virus if someone else has walked into the RV with it, so it's definitely time to work up a little elbow grease.
Looking for an RV to Rent for Your Summer Vacation?
Buying is one thing, and it's a big commitment. But what about looking into RV rentals for the summer?
It could be a great idea to rent an RV for your travels this year; that way, you'll minimize your exposure without having to make all the big financial moves associated with buying an RV of your own. (Plus, renting a few different rigs is a great way to get a better sense of what kind of RV you want!)
Wondering how to rent an RV for vacation or how much do RV rentals cost? Well, many of the nationwide RV rental franchises are still open, and promising cleaning protocols that meet or exceed CDC guidelines. But there's also the vast peer-to-peer RV rental network to consider, where private owners put their RVs on the market for individuals to rent for lower prices (and, usually, with more comfortable, well-appointed vehicles).
Just as with buying an RV, we recommend you thoroughly screen the RV owner you're renting from to ask how much cleaning and disinfecting has been done before taking off on your summer trip. You could also bring along your own disinfectants and do some cleaning of your own, just to feel extra safe.
Thinking, "Where are the best RV rentals near me?" Head to our RV rental homepage and plug in your details to find a wide variety of listings in your area.
RVing This Summer: What You Need to Know About COVID-19
Whether you're buying or renting, it's important to understand that travel itself will likely look a little bit different this summer due to the virus.
Know state quarantine rules before you go.
For one thing, different states have different quarantine rules, and some cities and counties may still be under shelter-in-place orders for the foreseeable future. One example: Florida is requiring visitors from New York, New Jersey, Connecticut, and Louisiana to self-quarantine for 14 days upon arrival. Although these rules may change at any time, it's important to look up the guidelines in your destination before you get there — and to heed them, even if they're not being strictly enforced. It's for the good of our entire population!
Make reservations at campgrounds.
As far as finding a campsite, even that might be challenging; certain campgrounds have closed in order to maintain social distancing guidelines and the same is true for state and national parks. Again, this kind of news can change on a day to day basis, so just be sure to do your research ahead of time so you don't find yourself stuck with no place at the inn, so to speak. (Psst: if you're having trouble finding a campground at a traditional location, try one of these four alternatives!)
Keep your RV clean!
Finally, keep in mind that keeping yourself safe — or others, if you're an owner who's thinking, "this sounds like a great opportunity to rent out my RV" — does involve ensuring you keep your rig cleaned and disinfected to the level implicated by CDC guidelines. That means scouring both hard and porous surfaces as well as paying close attention to how you launder items like linens and towels. These days, offering a clean RV rental (or renting a clean RV) is about more than just convenience and comfort… it's about physical safety! Here's our post on what you need to know about the coronavirus and RVs.
Although this is a strange and, in many ways, scary time, there are still ample opportunities to get out there and enjoy RVing. Stay safe out there!