How to Choose the Best Grill for RV Camping
How Tos & Tips
July 2nd, 2019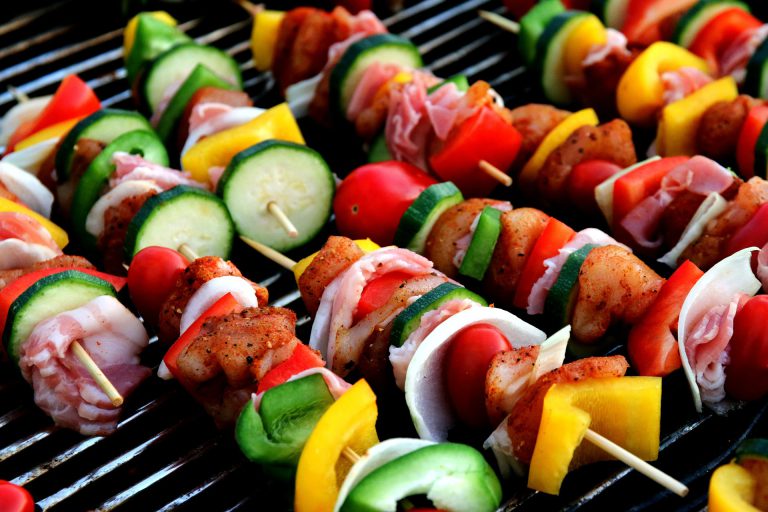 Grilling and camping go hand in hand. After all, what could be better than a grilled hamburger eaten around a campfire? That said, not every RV comes equipped with a grill. Therefore, many RVers have to take matters into their own hands and find a camping grill to keep in one of their RV storage bays.
Fortunately, there are tons of awesome camping BBQ options. Whether you're looking for a grill to go over the wood fire or a simple, portable gas grill, the best camping grill for you is out there somewhere. All you have to do is find it.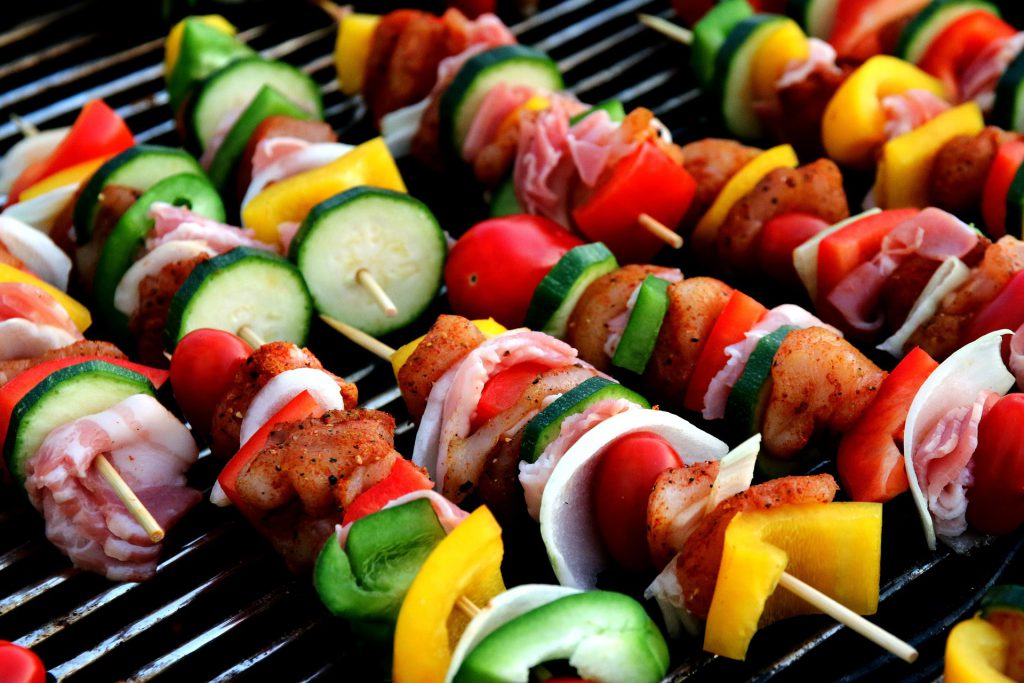 What to Look For in a Portable Camping Grill
Let's say you prefer having a small portable grill to set out on the table and use for your outdoor cooking needs. If this is the case, you may be wondering what exactly you should be looking for in a grill. Here are the things we recommend considering before making a purchase:
Gas vs Charcoal
The first thing to think about is whether you prefer a gas grill or one that uses charcoal for fuel. While gas grills are much simpler to use, many people swear by their charcoal-fueled counterparts.
Portability
Considering you're going to be lugging the grill around in your RV, something small and lightweight is definitely ideal. Consider how much weight you're willing to take on and how much space you have to dedicate to a grill before making a final decision.
Grilling Surface Area
Generally speaking, the smaller the grill, the less cooking space you'll have. You will have to strike a balance between the two. If you'll be cooking for large groups on a regular basis, it might be worth finding the extra space for a slightly larger model.
Overall Cooking Performance
How much power your grill gives off, how well you are able to control the temperature, how evenly the heat is distributed, and how well the unit is able to resist the wind are all factors that come into play when it comes to the overall cooking performance. You can learn about these things by reading reviews.
Added Features
Some grills come with added features. While these aren't necessary, some can be nice. For instance, a built-in thermometer is a great thing to have. A hanging heating rack and surfaces that attach to the sides of the grill are also incredibly handy.
Top Weber, Camco, and Coleman Grill Options
While we certainly can't tell you which grill will be best for your specific needs, we do have opinions on the models that are currently available. At the moment, we definitely prefer Weber, Camco, and Coleman camping grill models. Below are our top three favorites.
This affordable grill is of excellent quality. It includes a push-button ignition which makes the process of grilling even easier, and the burner is incredibly easy to control. Additionally, the grill offers plenty of heat output, something that everyone can appreciate.
Another high-quality item, this grill will actually attach to an RV mounting rail, making it possible to grill even if no table is available. It can also quickly connect to your RV's propane supply, meaning that bringing an extra tank along is unnecessary.
It has a high heat output, is durable and lightweight, and even includes folding feet should you prefer to set it on a tabletop.
The best Coleman portable grill by far, this mighty little cooking surface is a wonderful addition to any RVer's camping gear. The grill includes two separate adjustable burners, meaning you can cook at two different temperatures at the same time.
The "InstaStart" button means you'll have no need for a lighter, and like the other grills on our list, the RoadTrip LXE gives off plenty of heat. The ease of cleaning this Coleman gas grill is pretty nifty as well.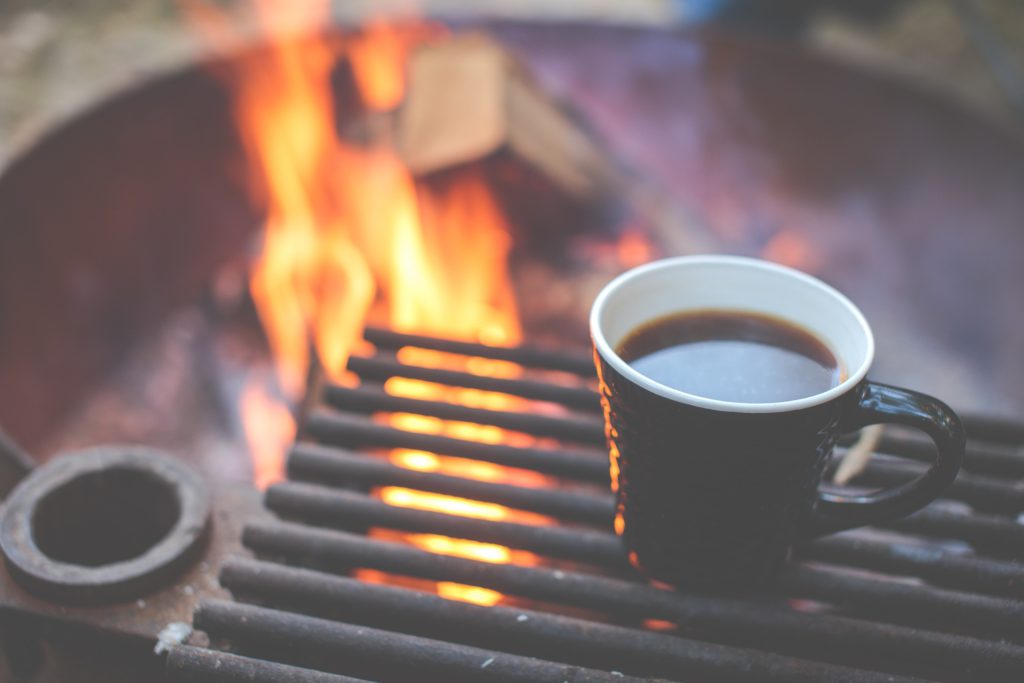 What to Look For in a Campfire Grill
Of course, another fabulous RV grill option is a grate placed directly over the campfire. This option is ideal if you tend to make nightly fires anyway, as it removes the need to light both a fire and grill.
That said, it is much more difficult to control the temperature of a campfire grill, meaning this isn't the ideal choice if you prefer to cook more complicated meals on the grill. Still, this is definitely a legitimate option that should be explored, especially by those who prefer to have a more outdoorsy camping experience, along with those who like their food to have a smoky flavor.
Wondering what to look for in a campfire grill? Here are the things we would watch for:
Size
First, you will want to consider the size of the grill you need. This depends on the number of people you will usually be cooking for. Of course, it also depends on the amount of space you have available in your rig, so keep that in mind as well.
Mounting Style
There are a few different mounting styles for these grills. The simplest to use is the freestanding grill. That said, this style does not offer any sort of adjustability, making it nearly impossible to control the temperature.
Stake-mounted grills are a bit more cumbersome, but overall are a much better option as they can be adjusted and swiveled away from the fire.
Finally, there is the tripod-mounted version. These offer the most adjustability, but they also swing, something that certainly adds to the challenge of cooking over a fire.
Quality
As is the case with anything you purchase, quality should always be taken into consideration. You can get a feel for the quality of a grill by reading reviews.
Top Campfire Cooking Grate Option
In our searches, we found numerous awesome campfire grill options. That said, one stands out from the rest: The Perfect CampfireGrill—more specifically, the "Pioneer" model—offers the ideal combination of adjustability, portability, and durability. It is affordable and relatively easy to set up and use.
All in all, we'd say this grill is pretty true to its name.