Cable and TV
September 16th, 2019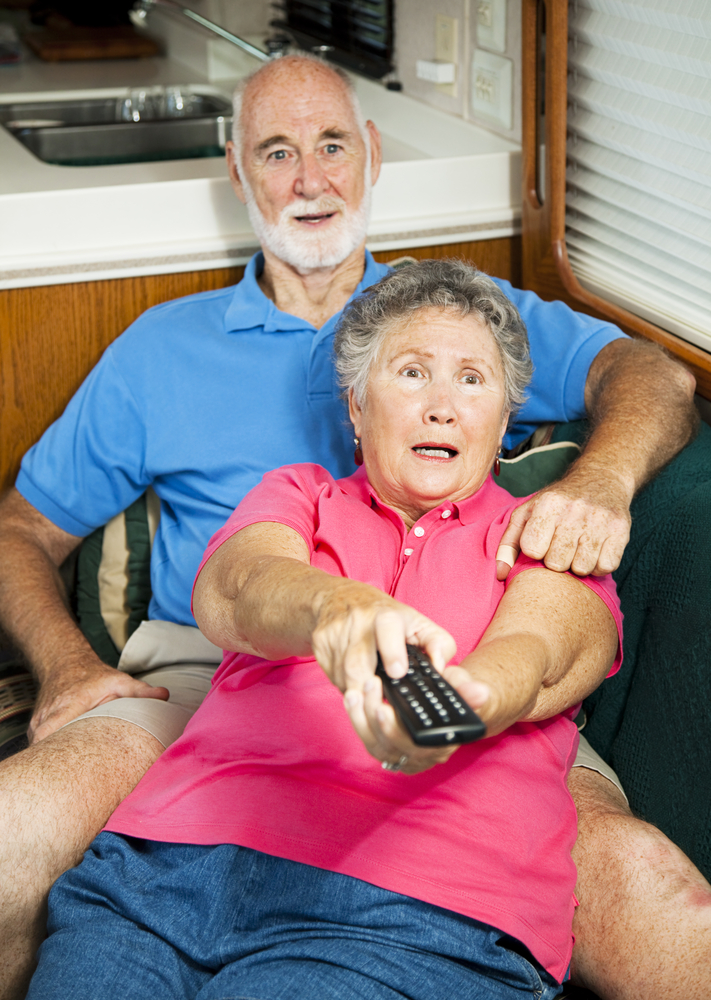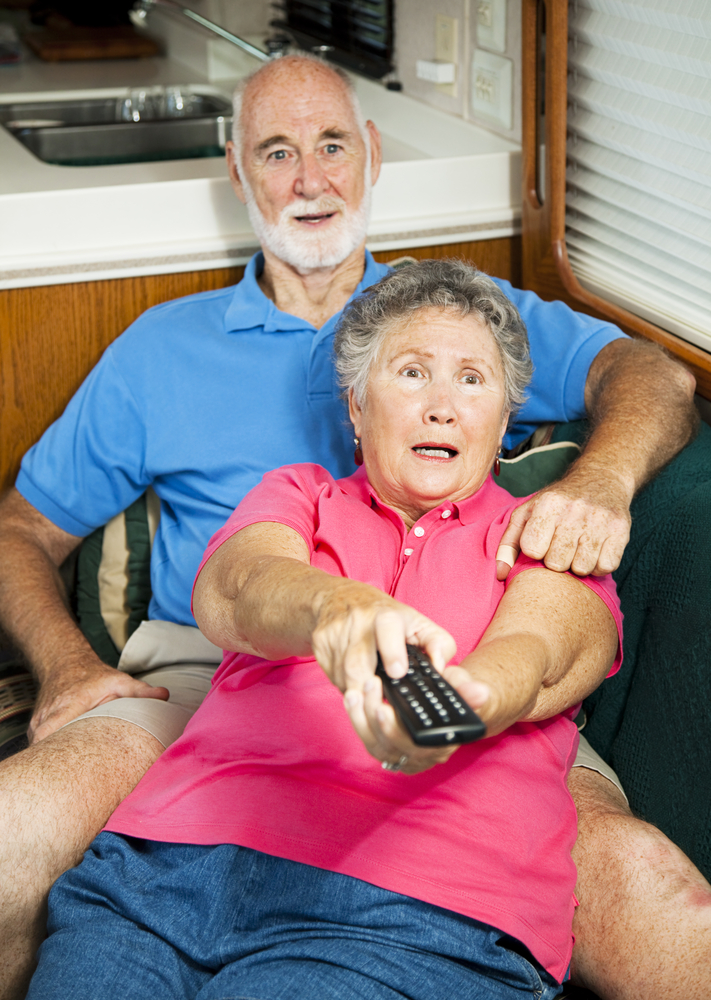 Even if you love to disconnect and get away from life in your RV, chances are you might want to relax with your favorite show or make sure you're not missing your team's big game. After a long day enjoying nature, you or your little ones might just want to curl up and watch TV!
But when you're parked in a National Park, away from the hustle and bustle of everyday life, it's not quite as simple as just turning on the TV like at home. You'll need to have access to TV signals through an antenna. That's why an RV satellite antenna may be an important, must-have accessory for some RVers. Here's what you need to know about them.
RV Antenna
If you're just looking to pick up some local HD channels such as ABC, NBC, and CBS, an RV satellite TV antenna is your best bet. There are both indoor and outdoor versions available, so you'll want to think about what would work best for your RV lifestyle. Keep in mind that an outdoor RV satellite TV antenna is attached to your RV roof and may need to be raised and lowered before driving unless you purchase a design that is sleek and low profile. They can also not be as durable as indoor antennas and may need to be replaced more often. However, on the plus side, outdoor RV antennas often pick up a lot of channels, because of their outdoor location.
An indoor RV satellite antenna typically doesn't offer the same range of channels, but may last longer and is easier to position and control. However, it needs to be stored when it's not in use. No matter which satellite antenna for the RV you choose, you'll want to make sure it's HD equipped. Before purchasing one, it's important to know how you'll want to access the TV.
Will you be using a satellite cable service such as DISH, or are you okay with just having access to local channels like ABC, CBS, and NBC? The answer to this question can determine which type or brand of RV satellite antenna you should purchase.
You may have DISH Network or other similar satellite cable services at your home and aren't quite ready to part with it in your home away from home! In that case, you may need a special RV satellite antenna such as a Dome antenna or a KING VQ4500 Tailgater (for use with DISH). These types of satellite antenna for RV can be quite costly, and you'll need to pay a monthly subscription fee on top of that, but for many, it's worth it. You can also speak with DISH Network, DirecTV, or other satellite TV operators to determine if it's worth adding to your motorhome.
RV Antenna Booster
If you think you'll be camping in remote areas often, and need to boost the satellite signal to receive all the channels you wish, you might also want to invest in a TV antenna booster. For a relatively inexpensive price tag, these boosters can help you increase reception and have access to more channels.
If you're still having trouble picking up a signal and not sure you want to invest in a booster, antennaweb.org and DTV Reception Maps from the FCC will let you know the direction your RV satellite antenna should be pointed in order to pick up a signal.
For many RVers, having access to satellite TV thanks to an RV satellite antenna is a must-have, and for many others, it's just a nice feature to have access to if you'd like. No matter which type of RVer you are, now you know what's important to keep in mind when looking for one!
This post may contain affiliate links.