Cable and TV
September 9th, 2019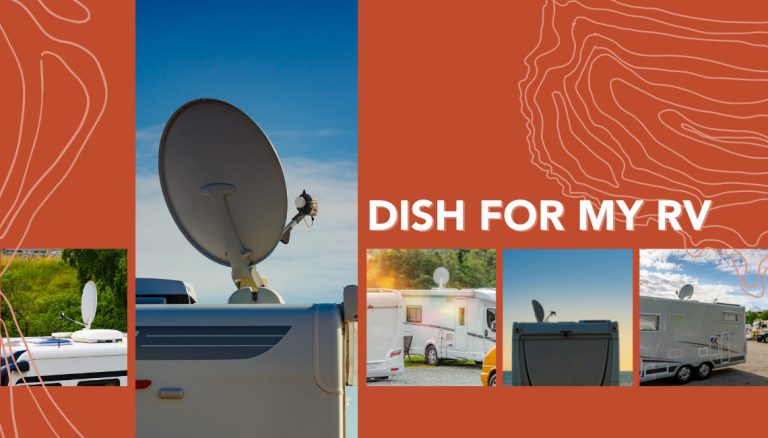 If your favorite way to relax is to curl up on the couch with your favorite TV show, a movie or to watch the big game, but you also love to travel in your RV, having access to TV service is a must-have! And if you have satellite cable at home, you may want it in your RV as well. However, having access to satellite TV does require a special type of antenna or dish.
Looking for DirecTV, DISH Network for RV or other satellite services? You'll need a special RV satellite antenna. Some of the options include: a Dome antenna or a KING VQ4500 Tailgater (for use with DISH). Keep in mind that these types of satellite antennas can be quite costly, and you'll need to pay a monthly subscription fee for the cable access. You can also speak with DISH Network, DirecTV or other satellite TV operators to determine if it's worth adding to your motorhome.
If you're looking specifically for DISH for my RV, you're in luck, because DISH also offers their own line of portable satellite antennas. According to their website, they've collaborated with manufacturing partners to create a technologically advanced antenna with HD on all outdoor antennas. They also offer additional accessories to allow you to record your favorite TV shows so you can enjoy nature AND never miss a show!
According to the DISH network for RV website, they offer the lowest-price mobile antennas, fast and easy setup of the antenna, plus they have a pay as you go feature, which allows RVers to pay only for the months they use. They also offer a wide variety of packages ranging from $34.99 to $99.99 a month.
When looking for DISH for my RV, keep in mind that DISH also offers a wide variety of accessories in addition to the satellite antenna. This includes a cellular signal booster which can extend cellular signal range and faster data downloads, a DISH HD satellite receiver made specifically for travel and more. To learn more about DISH Network for RV and all the options available, click here.
If you love watching TV, movies, news and more, then make your RV truly recreational and add DirecTV or DISH Network for RV!
This post may contain affiliate links.