Don't Miss Your Fave Fall TV Shows in your RV: Best Streaming Services
RV Owners
October 24th, 2017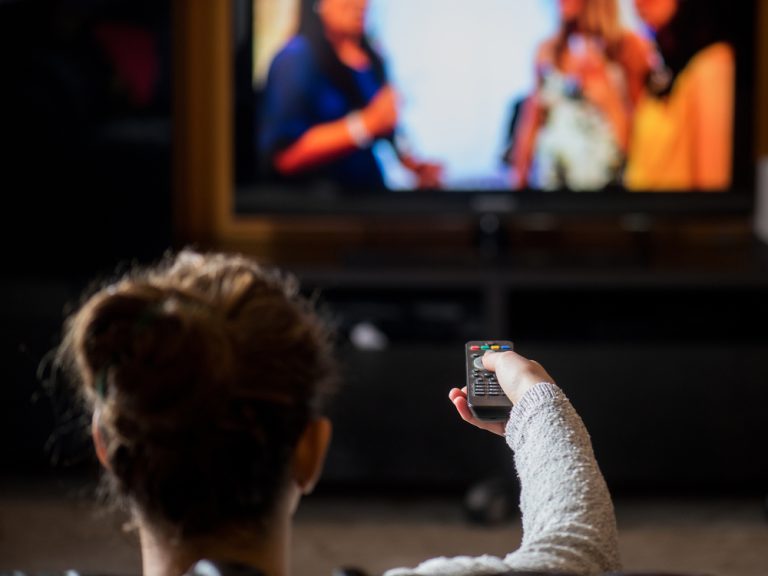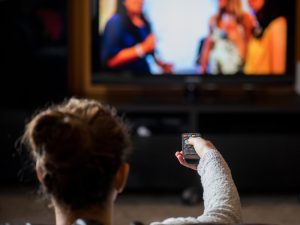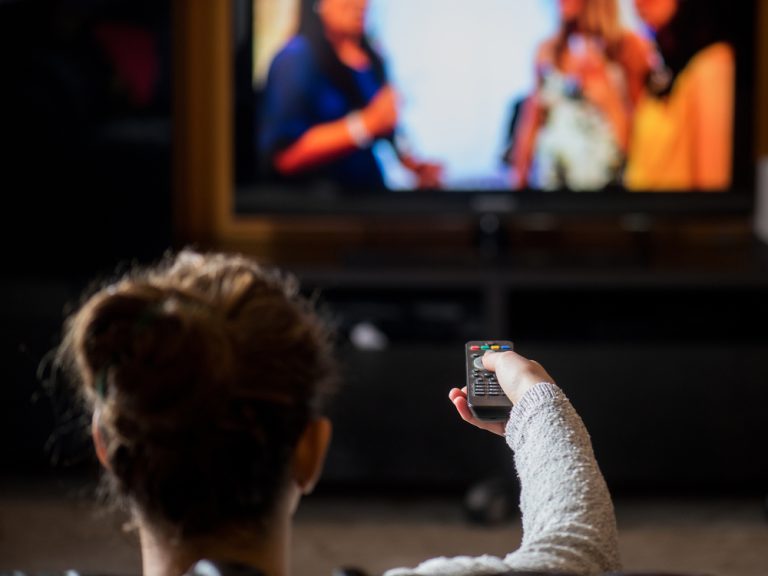 Ah, fall. Leaf-peeping, pumpkin-carving, scarf-wearing fall. There's just so much to love about this time of year.
And yes, one of the things we love about it… is the return of many of our favorite TV shows. From The Walking Dead to Stranger Things, there's a whole lot of television coming up that you don't want to miss out on. Even Will & Grace is making a comeback this year!
Just because it's called camping doesn't mean you have to totally rough it. After all, your RV more than likely has a television in it, and it came that way for a reason. (Psst: Need an upgrade? The 32-inch Sceptre X328BV-SR is an affordable 720p flat screen TV that's the perfect size for most RVers. And here's everything you need to know to mount it!)
But with the days of traditional cable rapidly coming to a close, you may be wondering about streaming TV in your RV this autumn. Can streaming TV really replace cable? Is it the best way to watch movies while camping? What's the best device for the job?
We'll tackle all that and more in this post.
Streaming TV for RV
If you regularly sit in front of the tube in your rig, you probably either use satellite, a cable connection, or regular old over-the-air public channels. Satellite requires a subscription and installation, and a cable connection is usually offered as a perk at developed, resort-style campgrounds.
Streaming, on the other hand, requires a little bit of planning and forethought for the RVer. Because if you're wondering, "Is TV streaming free?" the answer, unfortunately, is no.
Of course, that doesn't mean it's impossible. And with more and more of our favorite media moving onto streaming services like Hulu and Netflix, it's becoming less of a luxury and more of an expectation that we'll be able to access those shows at all times, even when we're on the road. So here's what you need to know if you want to get streaming content on board your RV.
How Do TV Streaming Devices Work?
When you stream content, you need an active, and fairly fast, internet connection. It's a recorded video, but it has to "load," which can require quite a bit of data use.
This is no problem… if you have a free, fast WiFi connection around. And although many RV parks claim that's part of their package, you may find they don't actually have the speed and bandwidth you need in order to enjoy a clean, smooth video experience — especially if you're looking for HD TV streaming.
One way to try and improve the connection is to invest in a WiFi amplifying antenna or "repeater," like this AC600Mbps Dual Band USB Wireless Adapter. Many RVers find this setup can help them attain better speeds than they would simply trying to connect from their laptop inside their rigs, since RVs are usually made of fairly non-WiFi-friendly stuff.
However, even the antenna won't help if the speed of the connection isn't there… or if it's overloaded with too many campers trying to use it at once. (That means you'll probably have the best luck streaming during the middle of the day, while everyone's out, or very late at night after everyone's asleep.)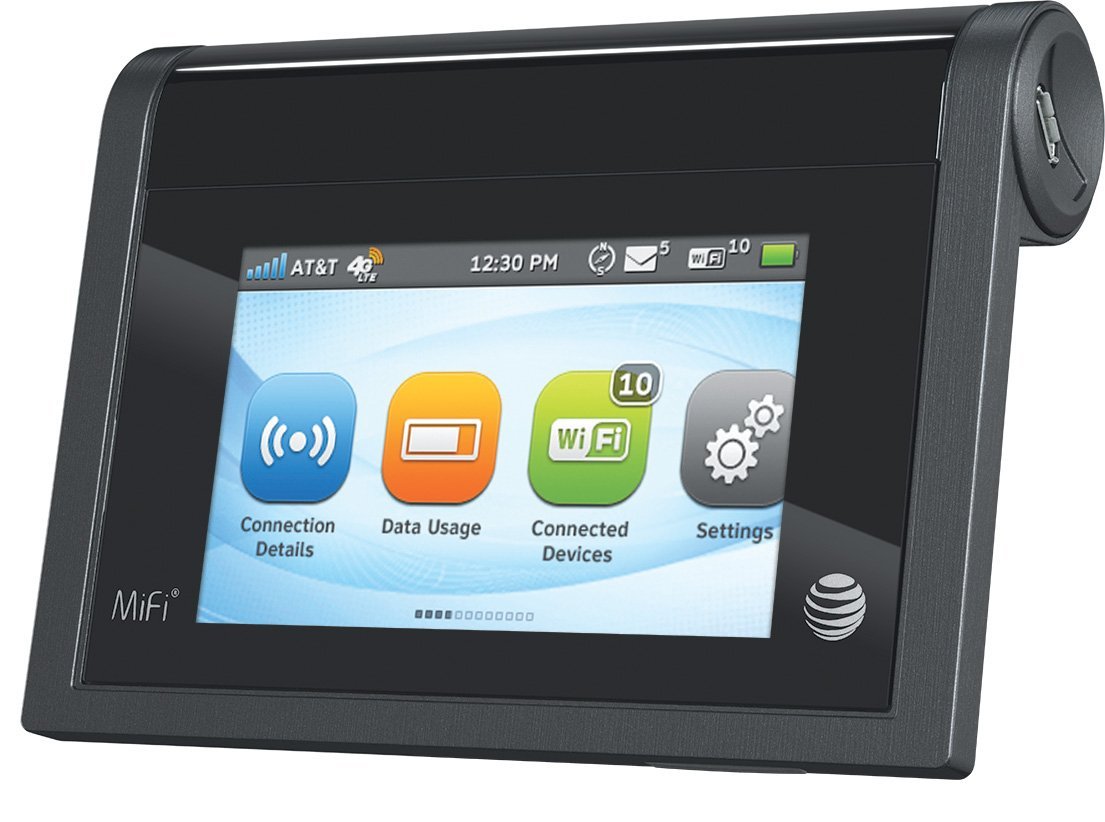 That leaves alternative options, like using your cell phone as a hotspot or buying one from your favorite provider. Here are a couple of options:
Of course, the cellular data you use through this hotspot will be charged per gigabyte, and when you're talking about streaming television, you can use a lot of it… a whole lot faster than you might expect. You'll also need to purchase the data plan separately.
There are some cases where carriers make special exceptions for streaming services. For instance, T-Mobile has a promotion where it allows its users to stream from services like Netflix, Amazon Prime, Hulu, and more for free, without counting toward your data. Pretty neat, huh?
TV Streaming Equipment
Now that you know how streaming works and what it might cost, let's talk about how to get that videocast from the internet onto your RV's TV. (After all, no one really wants to watch their favorite shows on a tiny laptop or tablet screen.)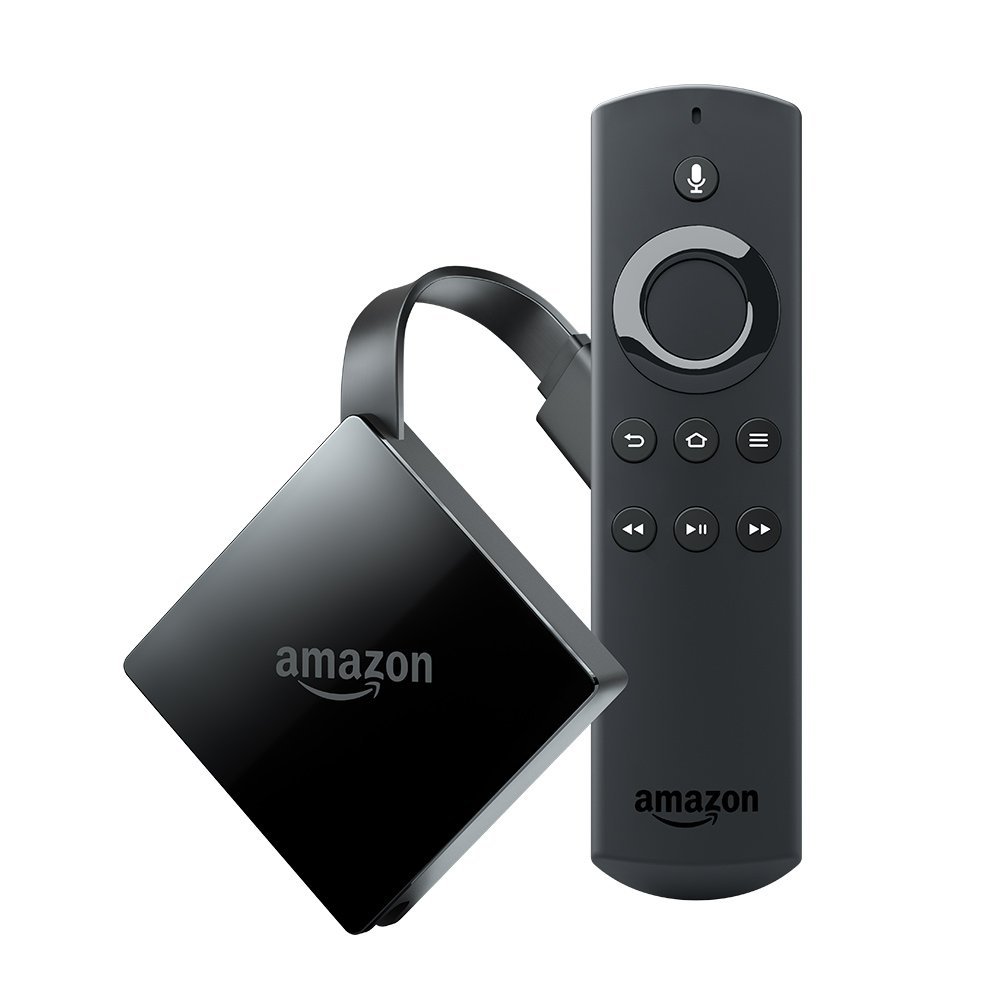 There are many different hardware devices that allow you to stream to your TV, such as the Roku Streaming Stick, Google Chromecast, and Amazon Fire. There's also the more expensive AppleTV and Roku 4 boxes, which include extra features that may make them worth the price to you. Which one is the top TV streaming device depends, of course, on what operating system you prefer, as well as which shows and features you want to access. They all have pros and cons; check out the reviews on each device to get a better sense of which one's right for you!
Best TV Streaming Apps
From Netflix to Hulu to Amazon Prime, there are tons of different streaming apps available to choose from. Each comes with a monthly fee that might seem fairly minimal — for instance, Hulu and Netflix both start at just $7.99 per month (as per October 2017), though each also offer higher-end options if you want to opt out of commercials or stream on more than one screen at the same time.
However, although each of these services is affordable by itself, it's easy to wind up with more than one… or even several. And suddenly, you're facing a bill that's just as expensive as cable in the first place. And that's before you even begin to factor in the money you'll have to spend on data if you're streaming mobilely in your RV.
So our best advice? Pick the streaming service that offers the show you just can't miss, whether it's Hulu's A Handmaid's Tale or Orange is the New Black on Netflix.
After all, the shows will still be there for you when you get home. And even though we love cuddling up in front of the tube… well, it *is* still camping, so maybe you should spend some time outside. 😉
This post may contain affiliate links.