National Parks Require Reservations for Certain Activities. Don't Miss Out!
National Parks
May 11th, 2021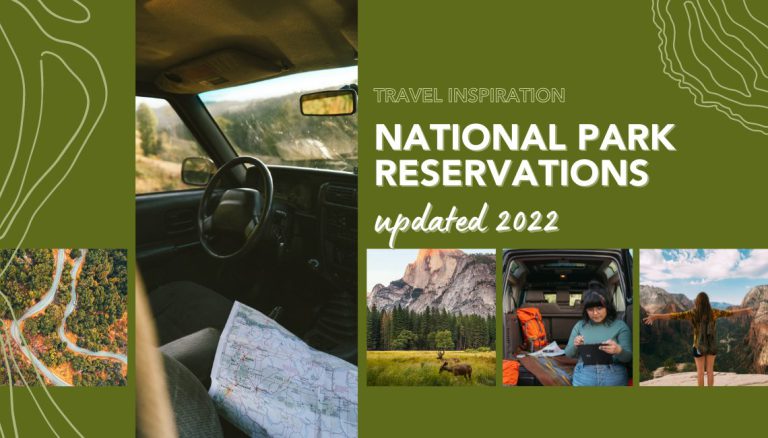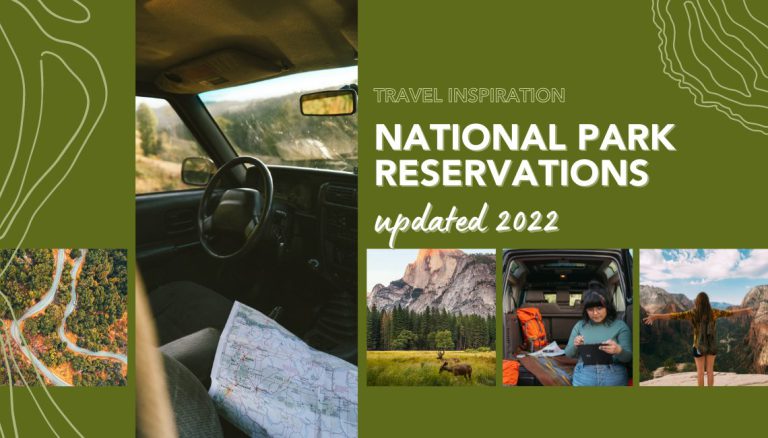 Because so many people have been making such a big effort to socially distance themselves, national parks across the US have become incredibly popular vacation destinations. These parks are big, wide-open spaces that allow for fresh air, sunshine, and most importantly, social distancing. 
All that said, there is such a thing as a park becoming too crowded. While this doesn't usually happen in the vast majority of parks, the fact that more people are choosing to visit the parks has created some issues with crowded spaces. To combat this, the National Parks Service has chosen to put capacity limits on some parks and certain areas of other parks. 
What does this mean for you? Well, it means that you should do your research before visiting any national park. Some of these natural spaces are now requiring that guests make reservations before they arrive at the gate, while others are requiring reservations in order to enjoy certain popular activities.
This isn't a problem per se, but it does mean you'll need to plan ahead and make those reservations as soon as you can. 
National Parks with the Best Activities 
You might assume that the national parks with the best activities are the ones that are requiring reservations. However, this isn't always the case. Read on to learn about the top activities at national parks and whether you should make reservations before attempting to enjoy each one.
Best National Parks Activities that Require Reservations
Acadia National Park: Driving Cadillac Summit Road 
Cadillac Summit Road offers a gorgeous drive that takes you to the top of Acadia's highest mountain, ending in some seriously incredible views. Reservations will be required May 25th through October 22nd and have been open since February 25th. 
Note: Reservations are not required to bike Cadillac Summit Road or to hike the Cadillac South Ridge Trail.
Rocky Mountain National Park: All Activities 
Rocky Mountain National Park has a variety of activities that guests love. One favorite is the drive on Trail Ridge Road, which crosses the Continental Divide and offers lovely views. 
All guests who wish to visit Rocky Mountain National Park between May 27th and October 10th will be required to have a reservation. Reservations become available May 1st. There is two types of "Timed Entry permits" the first one includes access to Bear Lake Road between 5am to 6pm, the second is limited to park access and between 9am-3pm. The permits will be released in batches, refer to the park website for detailed specifics.  
Glacier National Park: Going-to-the-Sun-Road 
Another drive that will require reservations this summer is the drive along Going-to-the-Sun Road. This is a Glacier must-do, so be sure to snag your reservation early on!
Reservations will be required between Memorial Day weekend (May 27th) and Labor Day weekend (Sept 11th), between 6am and 5pm. Those visiting before 6am or after 5pm will not need a reservation ticket. Tickets are available now, and although they are free, a $2 processing fee will be charged.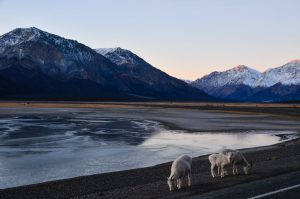 Haleakala National Park: Watching the Sunrise
If you're lucky enough to visit Hawaii this summer, we highly recommend a visit to Haleakala National Park. Here you can see a huge volcano, take some epic hikes, and watch some incredible sunrises. 
That said, watching those sunrises comes with a catch: In order to do so, you must make a reservation. These reservations are required for anyone visiting between 3am and 7am, and they cost $1 per vehicle. Planning to visit after sunrise? If so, you won't need a reservation. 
Zion National Park: Angels Landing
Zion is a seriously awesome place with a lot to explore. That said, passenger vehicles are not allowed in the park. This makes shuttle rides from one place to the next a necessity when visiting. Although the past 2021 and 2020 season called for pre reserved bus tickets, the shuttle bus ticket has been discontinued by the park service. You don't need any previous reservation, ticket or permit to ride through this stunning park!
However… there is a new permit requirement for a popular hike: Angels Landing. This stunning, difficult and highly trafficked trail is now under a Pilot Permit Program. Starting April 1st, 2022 you need to have a downloaded or printed copy of your permit with you during the hike to show at checkpoints. The system consists on day-before or seasonal lottery tickets, you start by registering to the lottery and if selected you can request a permit for yourself or a group up to six people. For more detailed information check out the official park page here. 
Yosemite National Park:  All Activities
Yosemite is quite possibly the most popular national park in the country. Therefore, it should come as no surprise that the folks in charge of this natural wonderland saw fit to require timed entry tickets. 
All day-use visitors to the park (meaning those visiting without camping or lodge reservations) will be required to have a reservation. These will be required between May 21st and September 30th and can be made right now. Reservations are good for three consecutive days, so you can do and see it all with a single reservation. 
Best National Parks Activities that Do Not Require Reservations
If you didn't make a reservation to do the activities above in time, don't worry. There are still plenty more amazing national parks activities available that don't require a reservation or timed entry ticket.
Some of the best national park activities that don't require reservations include: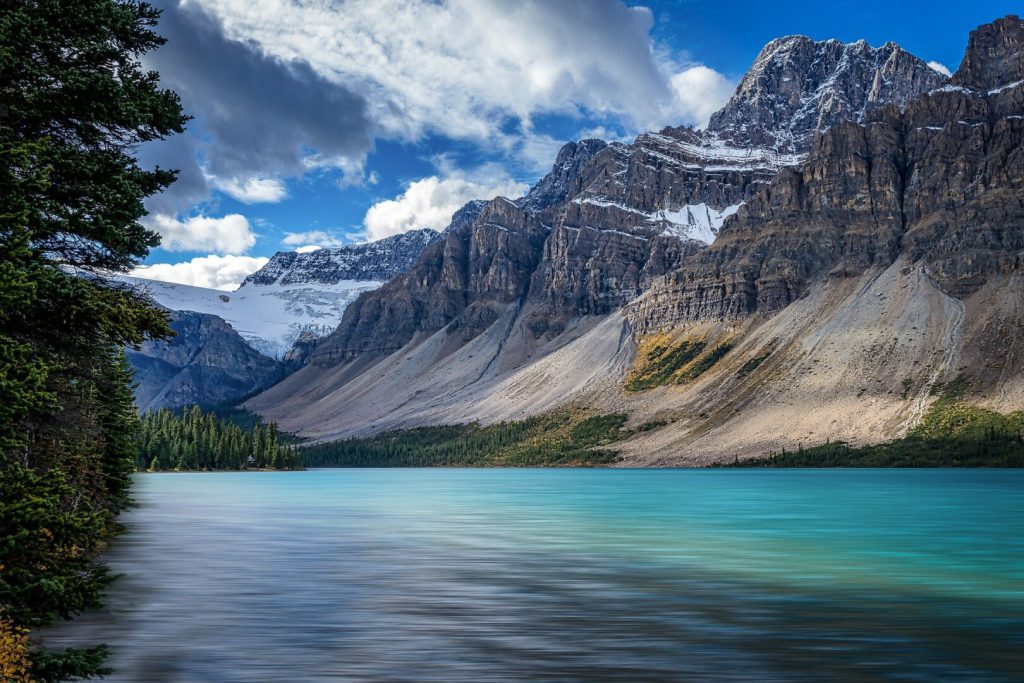 How to Find and Reserve Activities at National Parks
Want to make sure you get a specific national park activities reservation? In this section we will discuss how to reserve national park activities so you can have the summer you're hoping for without any stress. 
First, be sure you head into the reservation process as early as possible. The sooner you make your reservations, the better chance you have of getting what you want. 
To find out what kinds of reservations you need to make and how to do that, you should always first visit the webpage of the park you plan to visit. In all cases, this page will tell you if an activity requires a reservation, along with how to go about securing one. 
In some cases, you may be charged a very small fee to reserve a particular activity. It should be noted that this fee is in addition to the usual entry fee. If you're looking to visit several national parks this year and want to save money, we highly recommend investing in an "America the Beautiful" pass. While this won't remove the need to make reservations, it will save you money, making those reservation fees hurt a little less. 
When making your reservation, be sure to carefully review all of the information presented to you. Each park has a different set of guidelines when it comes to how you should present or display your ticket or reservation, and failing to follow these guidelines could mean you don't get to enjoy the activity you reserved. 
Now that you have this information, you're ready to hit the road for some awesome summertime national parks adventures. Grab a rental RV and get ready for an awesome time as you explore some of our country's most beautiful natural wonders!