Choosing The Best Electric RV Awning – Read This First!
Awning
September 5th, 2019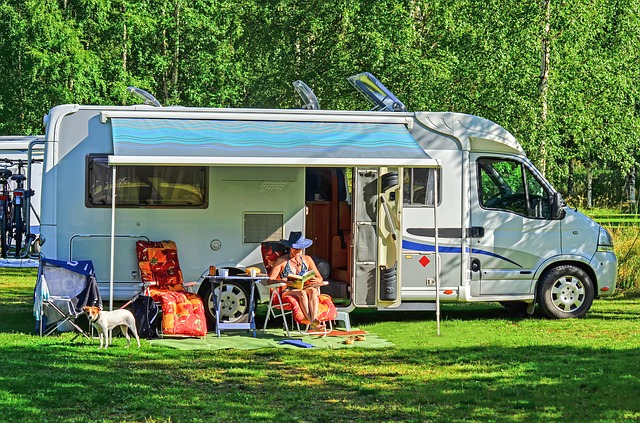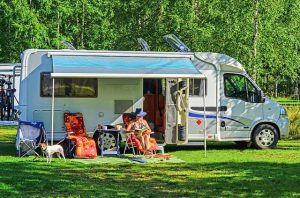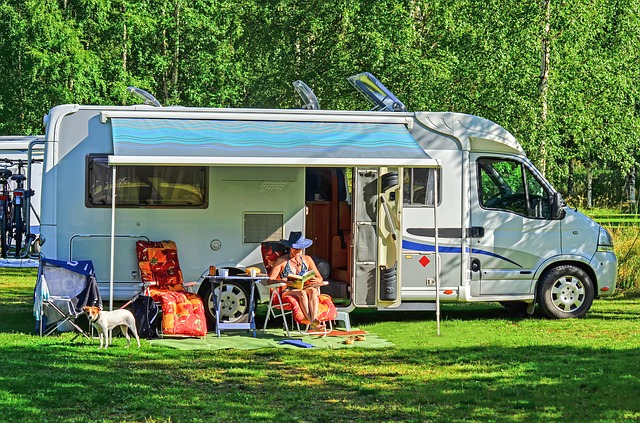 Electric RV awnings serve so many purposes. They protect your rig from the elements – sun, rain, and more. They protect your self from the elements – you're able to relax outside in front of your RV without the heat beating down on you. They can keep the area in front of your door clean from mud and muck, thus helping keep the inside of your motorhome clean as well. And – they just make your whole rig look homier and more welcoming. They're inviting.
An electric RV awning is much more convenient than having to manually set up your awnings every time you stop. With the press of a button – poof! Your finishing touch on your campsite is up and you're ready to relax.
However, because they work so hard protecting you and your RV, there's a good chance that at some point, you're going to have to replace your power awning for RV. If you've already repaired them as much as they can possibly be repaired – it's time to look for a new one. This guide aims to help you find the best RV electric awning for your rig.
Automatic RV awnings
An electric awning for RV is different from a standard awning because it collapses and folds into the RV. It's ideal for frequent RVers who will be setting up and breaking down camp on a regular basis, as it will save you a lot of hassle.
Fitting your RV power awning
The easiest way to measure your power RV awning is to simply measure your previous automatic RV awning and use those same dimensions again. If that's not possible, measure the length of the awning's roller tube – the drape material that goes inside will be cut to the nearest foot so round up (it's better to have a little extra fabric than not enough!).
If you don't have a previous awning or roller tube to measure, measure ⅓ to ½ of the length of your RV – this is the standard area to cover with an electric RV awning. Standard sizes go by meters – 2-5m are the most common. Before buying an extremely long awning, consider its slant so it doesn't get in the way of your windows or doors. Smaller power RV awnings are easier to roll up and pack, and require less support, but of course, also cover less area when they're open.
Also, think about how close to the ground you want your RV power awnings to hang. Some people like to have them come close so they can tether the end to the ground at an angle away from their rig.
Materials for your RV power awning
There are a few different materials that tend to be used in retractable awnings. Vinyl, acrylic, plastic, and fiberglass (for stationary awnings) are all common materials that are used in RV awnings. The type of material you choose will affect the durability and upkeep of your awning. Vinyl awnings can be cleaned with a combination of dish soap and water, while acrylic fabric should be cleaned only with water.
As with a lot of things, more expensive awnings will likely hold up longer if you maintain them properly. You may find that spending a lot of money, in the beginning, is actually the cheaper way to go since you won't need to replace your awnings as often in the long run. It's a good idea to talk to an RV retailer or dealer, or do some online research to see if the extra price is worth it. New awnings can run between $200-$500, and many retailers have a variety of designs and colors of shades for you to choose from.
Purchasing drapes and roller tubes
Drapes are the fabric part of your awning, while roller tubes are the slots that mount on your RV and extend the drapes in and out of your rig. Most awnings include both parts (though it's wise to make sure!), and you can purchase them separately if you're looking to do that. After you decide on the type of material you want for your drapes, choose the height of the shade based on the distance from the roller tube to the ground (known as the drop).
Retractable awnings should include instructions for installing them, and there are numerous YouTube videos and other online resources available if you're planning on putting them in yourself.
RV power awnings are a huge convenience when traveling. The awnings themselves provide shade and a nice place to sit outside your rig and relax. Power awnings are especially convenient because they allow you to set your awnings up quickly and conveniently once you arrive at your campsite, giving you more time to enjoy your stay.
This post may contain affiliate links.