Awning
September 11th, 2019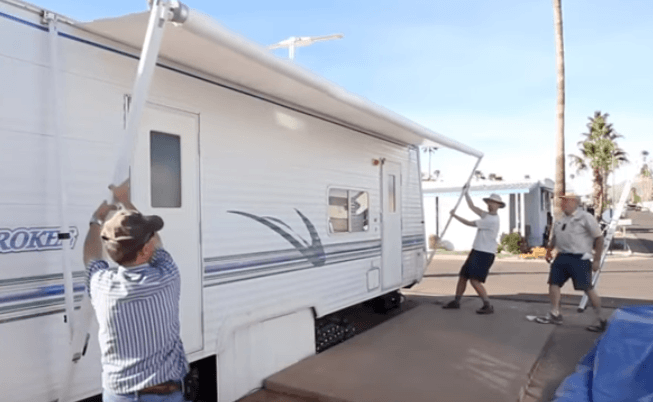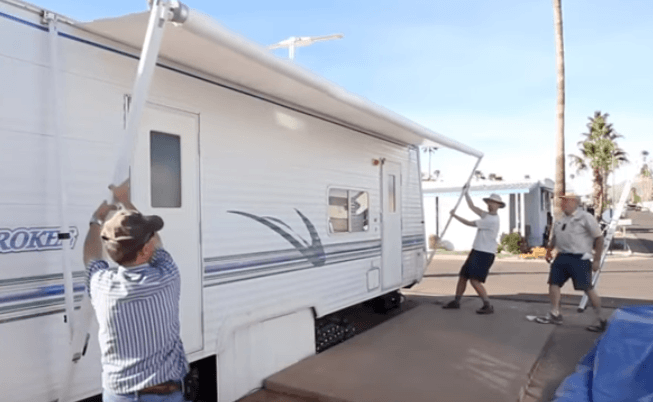 RV awnings are a wonderful investment for your motorhome, but what happens when the roller tube needs replacing? If you're experiencing this issue yourself, don't fret. Today, we're going to tell you everything you need to know about RV awning roller tube replacement, before it's too late.
Firstly, What is an RV Awning Roller Tube?
As the name suggests, this part is a tube-shaped roll that holds the fabric part of your awning. As you set-up your awning, the fabric is rolled in an outwards direction. As you pack away your awning, the fabric is rolled up neatly again so that it is out of the way.
When opting for an RV awning roller tube replacement, you have two options: You can either replace the roller on its own if the fabric is still in good condition, but the roller is broken or faulty, or you can purchase a new roller that also has new fabric on it. The latter is a great option for if your awning fabric has damage beyond repair (such as large rips, fading, or other more serious wear and tear).
RV Awning Roller Tube Repair Vs. Replacement
How can you tell if your RV awning roller tube needs repairing or replacing altogether? Firstly, you can determine exactly what is wrong with it then deem whether it would be cheaper to repair the problem or replace the roller tube completely. Secondly, you may realize that your roller tube is beyond repair and therefore you will have no other option but to replace the entire mechanism.
RV Awning Roller Tube Replacement FAQs
If you've decided that your roller tube needs replacing, then you've come to the right place. Below, we've answered some of the most popular questions relating to RV awning roller tube replacement to help you get started.
Q: What should I look for before purchasing a new roller tube?
A: Firstly, you'll need to ensure the specifications of your new product matches those of your existing awning parts. After all, no one wants to waste time trying to install something that simply won't fit. Secondly, it's necessary that the awning roller and roller tubes you purchase are compatible with the awning you're using them in. If not, this can lead to breakages or difficulty using the product.
Q: Are all RV awning roller tubes weather-proof?
A: Many models or roller tubes will be both water-resistant and weather-proof. Just to be on the safe side, ensure the roller and tubes you get are made from rust-resistant materials (or at least have water and rust-resistant finish). It's also important that your roller tube replacement can withstand the sun's harsh UV rays.
Q: How can I make installation of my RV awning roller tube replacement easier?
A: When purchasing an awning roller, make sure to get one that can simply be bolted or screwed in place, without the need for cutting, drilling, and any other heavy-duty modification.
Where to Buy RV Roll Up Awnings
Once you've decided that you need to replace your RV roll up awning, it's time to do your research. Check out any local retailers in your city, as well as websites such as Amazon to see if you can get a great deal. Online retailers include Unicanvas, PPL Motorhomes, and Dyers RV Parts and Accessories (just to name a few).
There you have it – our guide to RV awning roller tube replacement! Armed with this information, you're now ready to make the most of your motorhome's awning. Happy RVing!
This post may contain affiliate links.