Renting an RV
October 26th, 2020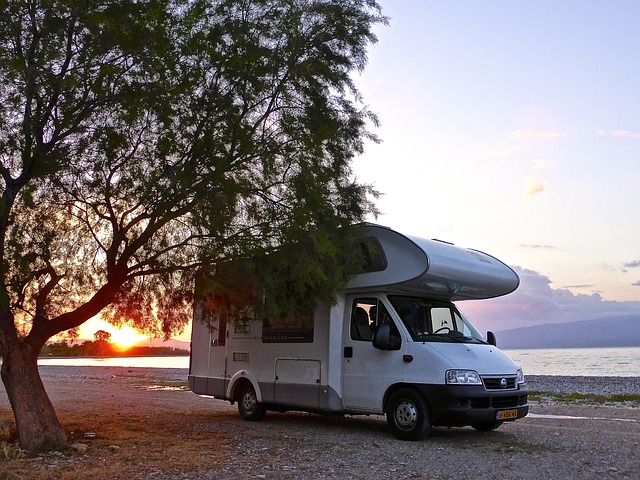 If you're looking to rent an RV for a vacation, RVshare makes the process stress-free and easy to manage! From a simple online process to support systems in place to help with problems to useful tips on RVing and ideas on where to go, we have everything you need right at your fingertips. Here's how to get started:
The rental process:
If you're interested in renting an RV, you'll want to start the process on our homepage. Here, you can indicate the city where you'd like to rent, the dates you want, and the size of motorhome you're interested in:
Once you hit the "search" button, you can see all the listings in your area and you can narrow your search even further.
Your first option is to narrow your search by price. Clicking "Driveable RV" gives you options for Class A, B, and C motorhomes and clicking "Towable RV" gives you options for the various kinds of trailers. If you need a breakdown of each class and all of your towing options, check out our post on "RV Motorhome Classes Explained" for detailed descriptions. Search using your own keywords including specific makes or models of RV, and use the "instant book" option to book your motorhome without waiting for the owner to respond. There are also additional filters if you want to narrow your search even more:
After you've found a vehicle you're interested in, click on the picture and listing for more details. You'll find a more detailed description of each motorhome, plus a breakdown of costs. Many owners give discounts the longer you rent, so scroll down to see the daily, weekly, and monthly price to rent. There will be a description of items that are included in the rental such as kitchen appliances and entertainment features. Under "rental options" you can see if the owner offers delivery and you can read the description to see whether your RV is pet-friendly. There's also an option to ask the owner a question, and a "Book" button if you're ready to make it official!
The rental protections:
RVshare offers protections while you travel in your rental as well! We offer industry-first rental insurance, plus 24-hour roadside assistance if you have any trouble while you're on the road. From flat tires to answering questions about your rental, we're here to help.
Our standard rental cancellation policy gives renters the option of a full refund if you cancel more than 30 days before your rental period, a 50% refund if you cancel between 14-30 days of your booking, and no refund if you cancel within two weeks of your scheduled rental. Our Worry-Free Rental Guarantee also includes:
payment protection that protects rental payments against listing fraud
a Customer Solutions Team that answers any questions you have before or after your reservation
rental assistance if the RV you rent is significantly misrepresented or if you're denied access to it
rebooking assistance to find another RV if your booking is canceled last minute
security deposit protection to assist you in disputing any wrongful charges
To use our Worry-Free Guarantee, renters must:
pay all funds through RVshare's secure payment processing system
contact Customer Support within the first 12 hours if an RV is significantly not as it was described, is unsafe or unsanitary, if you are denied access to your rental, or if your reservation has been canceled less than 30 days from your trip and you can't find a similar RV available
if you have a situation that is covered by the Worry-Free Rental Guarantee, contact customer support within 30 days of the incident, or within 12 hours if the RV rented was not as advertised or was unavailable
Our customer support team is available via phone, chat, or email Monday-Saturday. See how to contact us here.
The tips & tricks:
Now that you have your RV reserved and ready, it's time to plan! RVshare's blog has tons of tips on everything from where to go to life in an RV. If you're planning a trip soon, check out our guide "Coronavirus & RVs – What You Need to Know" for help navigating these crazy times. This guide has tips on keeping your RV clean while you travel, tips on what you and your fellow travelers can do to help slow the spread of the virus, and the customer support number in case your upcoming reservation has been impacted be Covid.
Our "How-Tos and Tips" section has advice on everything from visiting family in an RV this holiday season to how to make sure you have a properly stocked kitchen for your trip. There are guides on keeping everything in your motorhome organized and properly stored, tips on budget travel, ideas for healthy living, and recipes and guides for camping cuisine so you can plan your meals while you're on the road. Whether you're cooking over an open fire, or preparing gourmet meals in your well-equipped RV kitchen, we have meal ideas and guides for you!
When you're planning your trip, be sure to reference our packing tips so you have everything you need but don't take up room with the things you don't.
Travel guides and advice:
The RVshare blog also has tons of travel advice. You can find guides to each city on the same page as the rentals for that city – our "Explore Local" posts share state parks, hiking trails, restaurants, kids and family activities, nightlife, free activities, and more for many cities across the United States. The National Parks page links to every park in the U.S. Clicking on the parks gets you tips on where to camp either nearby or inside the park, advice on weather in the area, and more information on landmarks or places of interest in the park. We also share information on nearby restaurants, shopping, and other activities in the cities and areas near the park. We also share information on getting to the national parks, and any entrance fees to get in.
Our state parks page gives similar advice for state parks across the country so you can plan your trip!
We also have an "events" section on the blog, so you can plan your trip based on events you enjoy instead of focusing on a destination. If you want to find a new family-friendly place to visit for Halloween, take in a Thanksgiving parade, or rent an RV for Burning Man or another festival, we have all the advice on where to go and what you need to bring along so you're prepared. You may even want to simply browse the "events" page and see if anything strikes your fancy!
Finally, we have a section simply titled "Renting an RV" that has lots more advice. You'll get recommendations on how to decide what size RV to rent, how to conserve power in your trailer or RV while you're on the road, and personal essays from people who have rented RVs so you can see what they enjoyed and what they'd do differently. Other useful articles include "Insider Tips for Finding that Perfect Campground" and how to find a free place to camp for the night.
If you're just using the RVshare website to rent a vehicle, you're missing out on a trove of advice and recommendations from other RVers and professionals that could be very useful in planning your camping trip! Once you've rented your trailer or motorhome, set aside some time to browse the blog and soak up all that research that others have already done. You may come away with new ideas for day trips or stops along the way to your destination, or advice from a new renter that you hadn't considered.
Have fun and happy camping!