How Tos & Tips
January 29th, 2020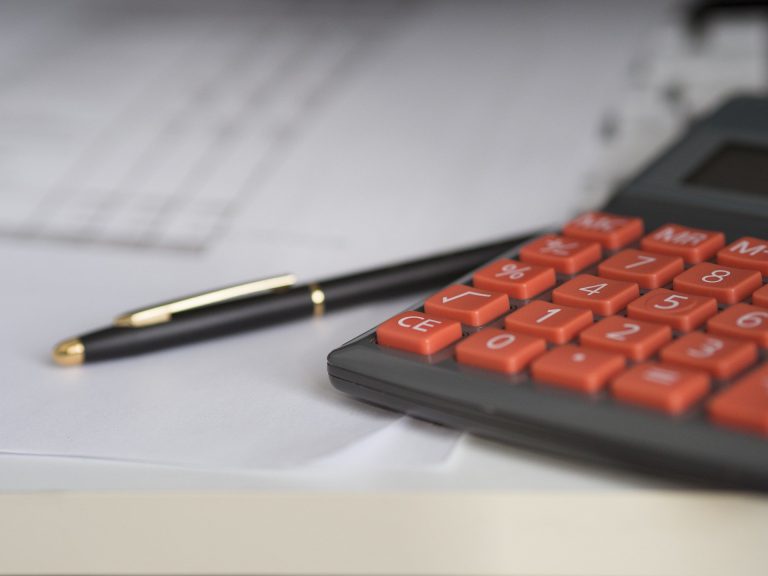 One of the first things a person must consider after purchasing an RV is insurance. That said, camper insurance can be a bit confusing and overwhelming. Often, this means an RV owner ends up with insufficient coverage or the wrong type of insurance altogether. This is something that can backfire terribly in the long run.
If you're feeling overwhelmed by all there is to know about motorhome insurance, know that you are not alone. In fact, there are so many people looking for information on this very topic that we've decided to put together a guide to make things as clear-cut as possible.
What is RV Insurance?
We'll start at the very beginning by talking a bit about what RV insurance is. As you might imagine, motorhome or travel trailer insurance is a lot like auto insurance (or even homeowners insurance) in a lot of ways.
Essentially, this insurance protects you and your RV should something go wrong while you're out camping, or when the rig is in storage. That said, there are some key differences between RV insurance and auto insurance or homeowners insurance. Most of these involve the items and events that are covered.
Is RV Insurance Required?
You may be wondering if you really need camper insurance at all. The answer? It depends.
The owners of motorhomes of all shapes and sizes must, at the very least, hold liability insurance in order to drive their motorhome legally. Of course, if you have a loan out on your motorhome, you will probably need to carry much more than just liability insurance—and honestly, this is what we recommend anyway.
If you have a towable RV and you own it outright, you are not legally required to hold any kind of travel trailer insurance policy. However, if you are paying off a loan on the trailer, the lender will likely require you to keep a certain level of insurance until the loan is paid off in full.
It's also important to note that some campgrounds require campers to have insurance on their RVs. If this is the case, they will request to see valid proof of insurance before allowing you to stay.
Even if you don't have a loan on your trailer and don't visit campgrounds that require every camper to have insurance, we still highly recommend holding an insurance policy. Depending on the policy you choose, your insurance could protect you should a person be injured by your trailer. It will also protect your investment should something happen to the camper.
Types of RV Insurance
There are many different types of insurance coverage for RVers. There are policies for motorhomes, which usually include the things you might see on a car policy—bodily injury and property damage liability, uninsured motorist, personal injury protection, and so on.
Motorhome policies may be liability only, or they may include collision and comprehensive insurance, so be sure you know what you're getting before you purchase anything.
Additionally, there is insurance specifically for travel trailers and fifth wheels. These policies can also be full coverage policies or liability only. However, they will not include coverages that involve on-the-road incidents, as these things should be covered by the insurance you carry on your tow vehicle.
Finally, we must mention full-time RV insurance. These policies protect those who live in their RVs full-time by covering the possessions in their RV and helping them find a place to stay should their RV be totaled.
As you might've guessed, full-time RV insurance is more expensive than typical RV insurance, so you will want to be prepared to pay a pretty penny for such coverage.
What Does RV Insurance Include?
The most basic RV insurance options cover only the most basic things—no surprise there. That said, most RV insurance companies do offer a number of different policies with all kinds of options beyond the basics.
By finding or building the policy that works best for you and your situation, you can ensure you are taken care of should the worst happen.
Some of the options you might see when shopping for camper insurance include:
Medical Payment Coverage
This particular coverage is required by law, so any policy you choose should include it. It covers medical bills that may arise due to a traffic accident caused by your RV.
Collision Insurance
Traffic accidents happen. Collision coverage will cover you when they do, no matter who happens to be at fault. This is something that all the best RV insurance policies will include.
Total Loss Replacement
If something catastrophic happens and your RV is a total loss, this coverage will ensure you get a replacement.
Fulltimer's Personal Liability
This covers you should someone get hurt in or near your RV. It covers you rather than the vehicle, protecting you at all times during your travels.
Secured Storage
Do you leave your rig in storage often? If so, this coverage might be a good idea. It covers your RV and everything in it while it sits in storage, protecting you from theft.
Companion Auto
This allows you to pay only one deductible should both your RV and vehicle be damaged in the same traffic accident.
Personal Property and Belongings Coverage 
This is a good bit of coverage to have if you travel with expensive items, especially if you live in your RV full-time.
Personal Attachments Coverage
Do you have a lot of upgrades such as satellite dishes and awnings? Personal attachments coverage will cover those things.
Comprehensive Coverage
Comprehensive insurance is there for you when unfortunate things (besides traffic accidents) come into play. These include such events as natural disasters, fire, falling objects, and vandalism.
Uninsured Motorist Coverage
You never know when you might be hit by somebody without insurance of their own. Protect yourself from this with uninsured motorist coverage.
Roadside Assistance
Roadside assistance can also be added to some insurance policies. Just be sure the roadside assistance covers RVs. If not, we recommend looking into Good Sam or Coach-Net roadside assistance.
How Much Does RV Insurance Cost?
RV insurance average cost varies greatly based on several factors, including the type of RV you own and your state of residence.
Cheap RV insurance is almost always available for those who only require base-level coverage. However, motorhome and travel trailer insurance costs go up when you opt to purchase extra coverages like the ones listed above.
Of course, different RV insurance companies will charge different rates as well. In fact, in some cases, RV insurance cost will be dramatically different from one company to the next.
Therefore, it's a good idea to do your research and request quotes from several insurance companies. This will allow you to select the one that offers the best insurance rates while also giving you the coverage you need.
What Are the Best RV Insurance Companies?
There are many, many RV insurance companies out there. Therefore, deciding which one to go with can feel like an overwhelming task.
While most people don't necessarily want the cheapest RV insurance, finding something affordable is usually important. Of course, if you're living in your RV, finding the best RV insurance for full-timers is also a factor.
We've done some research on the topic and have narrowed the list down to what we believe are the three best RV insurance companies out there:
National General
Progressive
Good Sam
These companies all specialize in RV insurance, and all three offer policies for full-timers as well as RV vacationers. Each of these companies has a wide variety of policies and options, meaning you're sure to find a policy that suits you.
In our opinion, your RV insurance is one of the most important things you'll purchase for your RV. Research your options well and make sure you're covering yourself completely. Even if you never use your insurance at all, the peace of mind it will provide while you enjoy your travels is worth every penny you pay.