Travel Inspiration
February 4th, 2020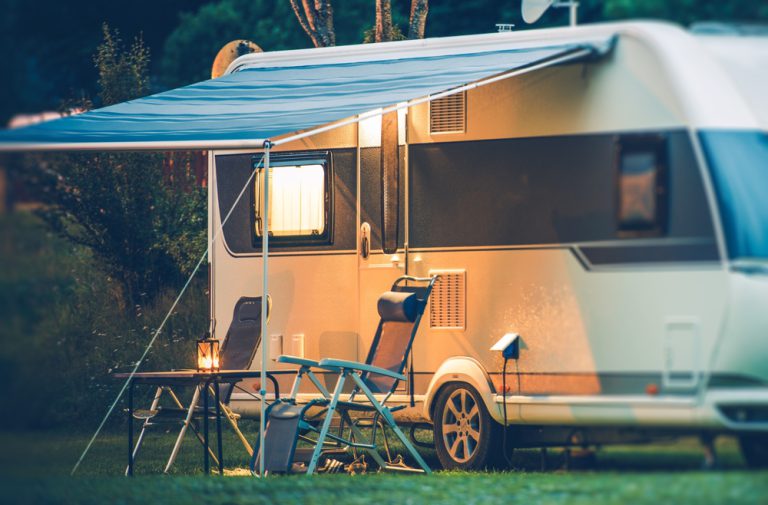 Call us biased, but we believe RVing is the ultimate way to travel or stay just about anywhere. If you're new to the RV life, we totally get if you're feeling apprehensive about driving one. But also know, we got your back, whether you need tips for planning your first trip or have unique needs for accommodations. With options on our site like delivery and stationary rentals, anyone can join in on the RV fun!
What are the benefits of delivery and stationary options?
There are many benefits to choosing delivery or stationary rental options for both renters and owners alike. 
Ease and convenience – knowledgeable owners can set up the RV to be ready to go

Serves as damage prevention to have the owner deliver, set up, tear down or provide the stationary RV

Time saver – RVs can be delivered to your final destination or you can show up directly to the stationary RV

Connects more owners and renters, allowing more people to experience RVing
How does it work?
While delivery and stationary rentals options have similar benefits, they do vary slightly in how you will plan your trip. 
For delivery, owners have the option to choose specific locations to deliver the RV to, like a nearby airport or popular campsite, or a custom location, such as the renter's home. This means, the RV can either be delivered to the final destination, meaning no driving for the renter, or the owner can meet somewhere along the renter's journey.
For stationary rentals, the RV is already parked, set up, and ready to go. There is no driving involved, and the RV can be located anywhere, such as the owner's property or at a permanent campsite. 
How to find deliverable/stationary RVs
Delivery and stationary options are available on our site and vary by listing. Finding them is easy! When seeking the perfect RV on rvshare.com, select the "More Filters" dropdown for the options of "Offers Delivery" or "Offers Stationary Rental". 
Unique Accommodation Needs
Not only are delivery and stationary great options if you want to camp in an RV without driving it, but there are plenty of other situations when this will be the best option for you. 
Visiting and hosting relatives
Whether it's the holiday season, mid-summer parties, or large family gatherings, sometimes we don't have the accommodations to stay all together at home – or let's be honest, maybe we don't want our loved ones crashing on the living room couch. Let's not forget RVs are homes on wheels and can make a perfect solution for visiting or hosting friends and relatives. Simply have an RV delivered and set up in your driveway or search for nearby stationary rentals. 
Work being done on your home
There are plenty of situations we simply cannot stay in our homes, but that doesn't mean we have to go far… Having an RV delivered is the perfect way to stay at home without, well, exactly being in your house. So the next time you're remodeling, dealing with leaks or flooding, or taking care of pests, check out deliverable RVs in your area.
Other accommodations are booked up
Picture this: you have the perfect destination to visit or event to attend but other accommodations are booked up when you want to go. Enter stationary rentals – you can still enjoy your bucket list trip without worry! Stationary rentals aren't driven, so it's kind of like you'll still be in a hotel but better – more privacy and a quieter atmosphere while still being close to where you want to be.
FAQs
Are all RVs on RVshare able to be delivered/stationary?
No, stationary and delivery options are not available on all RVs. However, it is growing with at least 20,000 units including a stationary/delivery option and more added daily.
Will I need to drive the RV if I have it delivered?
It depends on where it's being delivered to. Let's say the RV is delivered to the airport when you arrive; you would then continue driving to your final destination. But if you need it delivered to a final destination, like your home or a campsite, there are options available.
Do I need to worry about tear-down when using stationary or deliverable RVs?
That can also depend on what the owner offers. Many owners, if offering stationary or delivery, will also offer services like waste dumping and tear down.
Is there an extra cost for stationary or delivery?
Fees are at the discretion of the owner. If you are unsure, be sure to verify with them before confirming your reservation.
Still have more questions about renting a stationary or deliverable RV? Reach out to us!