Class C RV Rentals In Brunswick Georgia
©Mapbox ©OpenStreetMap
Top Rated Class C Motorhome Rentals In Brunswick, GA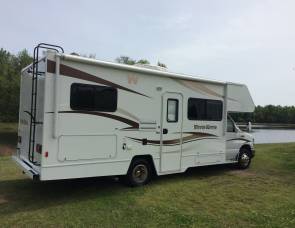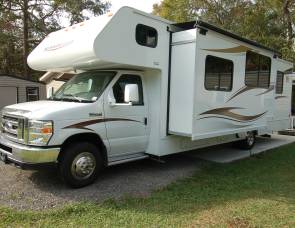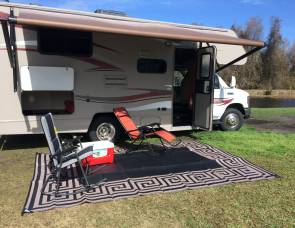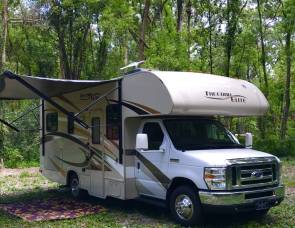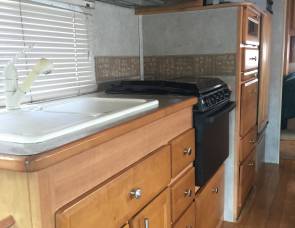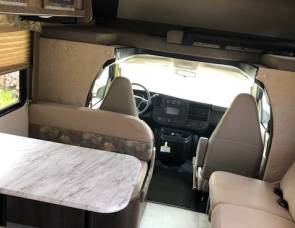 Rent a Class C RV in Brunswick
Search and compare Brunswick Georgia Class C RV rental prices, reviews, and photos. Get the best deal on Class C RVs for rent in Brunswick Georgia. RVshare has the largest selection of Class C motorhomes in the Brunswick area so you're guaranteed to find the perfect RV for your next road trip.
Brunswick Georgia Class C RV Rental Reviews
It was our first time renting an RV and we are hooked. Great experience. The owner was easy to work with, honest and quick to respond to questions we had.
Outstanding RV. Rented it for a week and will definitely rent it again. In great shape despite the age of RV.
Rob & Erica, we so enjoyed your RV. Your instruction videos and instructions at pickup were excellent and made our first RV trip worry free. The RV is so well appointed with everything you could need. We had a wonderful time and it was a great first time camping experience for our 5 year old granddaughter. It was so nice meeting you! Lynn, Allen and Avery
To Whom It May Concern, I am writing in regard to a recent trip I reserved in RV Share, our trip was booked from June 17 returning on June 27. The owner of the RV notified us to travel to a destination where the RV was located near a hanger he owned, when we arrived we were unsure if we were in the correct location as it was a residential neighborhood, not a business or airstrip as our renter previously indicated. Upon our arrival I called the renter on the phone to ask if we had arrived at the proper location. He informed us at that his daughter would meet us at this residential home to make copies of our driver's licenses and escort us over to the airstrip/hangers where the RV was parked. I found this odd that he didn't explain that we were going to his home first. I was suspicions that perhaps I may have been financially taken advantage of in this transaction. This trip served two purposes to visit family in Connecticut and a work related trip. Myself along with my partner and two dogs were headed we thought on an excursion of our lifetime of fun and entertainment. Unfortunately, the outcome was anything but. Let me first mention several things that we observed about our RV rental. The unit was less than clean, the shower was not properly sanitized, the couch cushions underneath were filled with crumbs, and the floors were filthy. We also discovered sugar ants and cockroaches in the camper's kitchen area. We were informed by the owner that the camper had satellite TV and a rear camera for backup. Such was not the case and the digital TV did not function during the brevity of our interrupted venture. The aforementioned Rear-view camera was not an on-board option. Our pets were traumatized riding in this vehicle, the camper body rattled and age and wear were apparent, we felt every bump in the road. Our two pets had difficulty adjusting as a result of the noise inside the cabin area. On June 19, we arrived at our designated first stop a relative's secure retirement facility. This facility has a guard shack and video cameras about the complex. That evening we were settling in after long two days of driving planning to relax and get our first good nights rest in said unit. We adjusted the Air Conditioning unit (Above Cab) from fan to low, then to high cool and then back to low as high was more than was needed that evening. Subsequently an electrical spark and/or short presented from the wiring harness underneath the kitchen sink/cabinet area. We attempted a subsequent restart of the generator and after initial run went through the A/C sequence as we were instructed again only to experience another shot whereupon we immediately shut off the generator and put the RV to bed for the eventing after ozone/smoke emanating from under the kitchen cabinet area had permeated the living quarters. Concerned about what had just happened we determined it best to remove our pets an belongings from the RV not knowing at this point whether it was safe for occupancy. I was very distressed as it occurred to me what might have happened with our pets left alone in the unity with a wiring short and/or possible faulty wiring in the living area of the RV. Let me state clearly that the unit's side door was properly secured/locked that evening. A fire extinguisher was not visible near the kitchen galley and this was also distressing as we were not appraised of where such was located during our initial walk-through in Fernandina Beach, FL where we began our initial rental. We texted the owner about the electrical shortage; he informed us that we needed to call Roadside Assistance. The phone number information for Roadside Assistance was not in the book as he said it was on the telephone. We did locate another phone number for RV emergencies and called that number, but their hours were 8am-5pm. The owner informed us that we needed to contact him via RV Share's website. It was nearing 11 p.m. that night and we unfortunately had no internet access at our location in Redding, CT. We were unable to retrieve any e-mails that evening. The owner informed us that he would contact Roadside Assistance but obviously did not occur as the owner was in the mind that we had entirely abandoned the vehicle that eve. That is not the case. We simply removed our valuables and pets as we were concerned about any further onboard electrical anomalies. The next morning we were informed by the owner through his daughters whom flew up from Jacksonville the next morning that they were there to secure an electrician to make repairs to the A/C unit onboard the RV. I was contacted by the oldest daughter, Casandra at approximately 10:30 a.m. Tuesday morning the 19th that they were en-route to our Redding, CT location from Westchester County Airport, N.Y. which is a approximately a 20-minute trip. Subsequently I went out to the RV to unlock the side door in anticipation of their arrival. When the daughters arrived at 11am, they assessed the electrical issue with their dad on the phone. They doubted that there was an on boarding electrical issue because they saw no melted wiring. We found this difficult to believe because both of us witnessed an electrical short that emanating from the wiring harness located beneath the sink/kitchen countertop. The daughter claimed that we did not properly move the switch from fan to cool and that we were irresponsible in our steps to initiate the A/C. No Roadside Assistance or mechanic came to repair wiring as the owner promised. Later, around 1:00pm that afternoon we were notified to come out to RV by Casandra. She reported they would be taking possession of the RV and to communicate only through RV share with her dad from there on. We were shocked by this response as we were under the impression and understanding that this was an on-location repair. Apparently that was not the case. Needless to say we were left stranded and inconvenienced and forced to rent another vehicle to continue our trip forward. The mental anguish this caused was maddening to say the least. To secure another rental vehicle the fee was $750.00, a large SUV significantly smaller than the RV we had previously rented with no on-board sleeping quarters. We incurred further expense as we needed to find a dog-friendly hotel upon our return trip to Florida. Furthermore and last we were told by the lessor that we hadn't secured proper insurance for our trip though RVshare.com. We have records of this in the amount of $209.00 which was secured via the website and for which we have receipt from our MasterCard Services. We are requesting a refund including $88.00 worth of regular unleaded gasoline that left us that afternoon onboard the RV that was purchased in New Jersey prior to our arrival in Redding, CT. We have informed our MasterCard account not. to honor the $700 deposit and $209 insurance that was secured prior to our trip. We also ask for re-imbursement of the $707 Enterprise Rental fee for the vehicle we had to secure to travel the rest of our vacation and return to FL one-way. We also request a full refund of the rental fee for an RV that was unsuitable for our trip. If we do not receive a complete refund we will be forced to take legal matters up with our attorney. Yours, Colin S. MacManus Peggy L. Komishock
Renting A Class C Motorhome In Brunswick
Class C RV Rentals Near Me