Top RVs Nearby
RV Rental in Dallas Fort Worth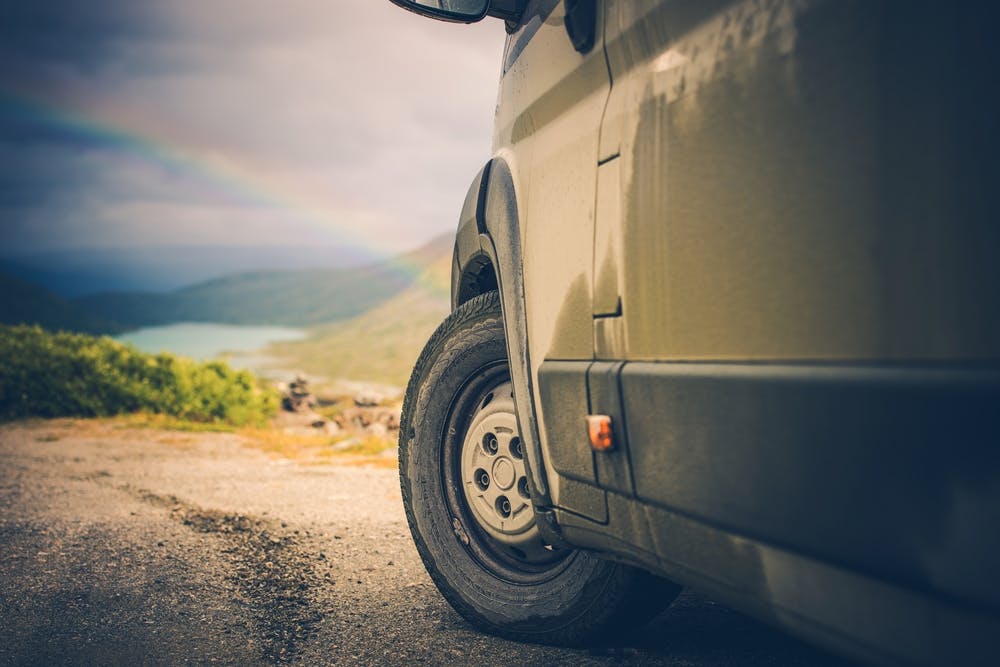 Exploring the southwest in RV rentals has become a popular vacation choice for many people. And if you want a larger than life vacation, what better place to travel than Texas!
The Lone Star state is the perfect place to hit the open road. There are beautiful sights, plenty of fun things to do, and great places to get some delicious southern grub!
A popular place to visit in Texas is the Dallas Ft Worth area. It has historic charm, yet still has a modern feel, and has something for every family member to enjoy. Let's find out how you can find a cheap RV camper van rental in DFW, as well as look at some exciting attractions in the area to add to your trip itinerary.
Camper Rental in DFW
When it comes to finding an affordable RV rental in Fort Worth, Texas, online rentals are the way to go. Here at RVshare, we have hundreds of cheap RV rentals in the DFW area just waiting to take you on the trip of your dreams!
RVshare is the world's largest peer-to-peer RV rental marketplace, which means there are hundreds of motorhomes listed by owner in the DFW area alone! You'll be able to find the perfect unit for all your wants and needs.
So how do you rent with RVshare? With our easy to use search tool, you'll be able to find your ideal RV camper rental in the DFW area in only four simple steps.
Enter the date and location that you want to rent your motorhome
Filter your search to narrow your options down to exactly what you want
Browse the listings that fit your needs
Send the owner a quick email to book the RV
RV Rental DFW Prices
How much does an RV rental in DFW, Texas cost? Well, the average price is around $100-200 per night, but the price of your rental will depend on your wants and needs in an RV.
The number of people you plan on traveling with, whether or not you plan on bringing the family pet, and if you want to be able to smoke or not are all things that can affect your daily rate. Another factor is what class of RV you want to rent.
Luxury RV Rental DFW
So what is the best kind of motorhomes rental for the DFW area? That depends on your preferences, but a popular choice is the class A motorhome, which is a large RV built on a bus chassis. And you know what they say, everything's bigger in Texas!
The size of the class A motorhome makes it possible to travel with a large group, while still staying comfortable. The size makes it one of the more expensive options, but it's the perfect luxury RV rental to explore Dallas in.
If you want to save a little money, you may want to try a class B or class C RV instead. Class B motorhomes are small camper vans, which are a great RV rental choice for a cozy trip through DFW. Class C motorhomes are a good middle ground when it comes to size and cost.
RV Rental Near Dallas TX
Once you've browsed the listings we have available and booked your RV, you're almost ready to start your road trip through the southwest. There are only a few more steps to follow before you can hit the road.
Once your RV booking has been accepted, and you've agreed to terms with the owner, you'll be ready to pick up your RV. You'll meet the owner at the time and location that you booked with the owner, and they'll give you a quick tutorial. Once you're familiar with the RV, you're ready to hit the road!
Once you've enjoyed the trip of your dreams, all that's left to do is fill up the tank and return the RV. Then you're ready to start planning your next road trip!
Thing to do in DFW
Once you find a motorhome rental that suits your needs, it's a good idea to plan some excursions near Dallas to do during your road trip. Let's take a look at some of the top things to do in the DFW area.
Perfect for a family day, the Fort Worth Zoo has everything from kangaroos to Tigers to bears. Your family can bond while admiring the beautiful creatures housed at this world renowned zoo.
If sea life is more your style, the Dallas World Aquarium is the place to go. Learn about the wonders of the ocean, watch sharks being fed, admire the many colorful fish and other sea creatures swimming around in their habitats.
For a relaxed day, you can visit one of the best museums Texas has to offer, the Dallas Museum of Art. The museum holds many ancient artworks that you can enjoy and even has kid-friendly art programs for the little ones in your family.
Sundance Square is the perfect attraction for the history buff. Named after the Sundance Kid, the infamous robber Butch Cassidy's partner, this historic district is now home to a number of restaurants, shops, and bars, which makes it a great place to get some delicious Texan food!
RV Rentals Dallas Fort Worth Conclusion
You deserve a larger than life vacation, and Texas is the perfect place to make that happen. In a state like Texas, it's impossible not to have the trip of a lifetime.
The Dallas Fort Worth area is the perfect place to spend your Texas trip. There's something for every member of the family to enjoy. From aquariums to museums, you'll never have a dull moment!
Finding an RV Rental doesn't have to be stressful or expensive either. With RVshare, you can find your perfect motorhome in only a few minutes, and with our easy to understand rental system, you can start your vacation in no time. You'll have so much fun, you'll want to start planning your next trip the second you get home!