Quiz: What Kind of RV Should you Rent?
How Tos & Tips
May 19th, 2019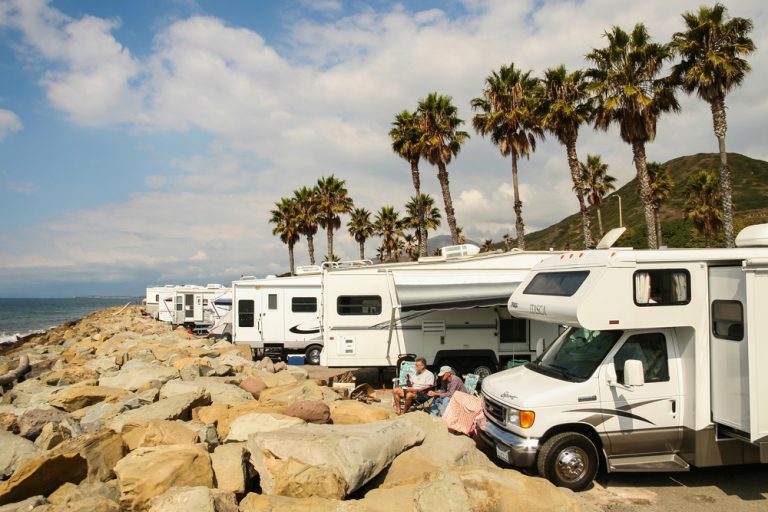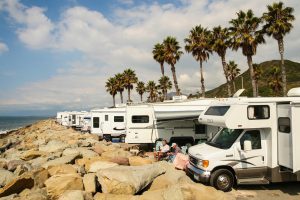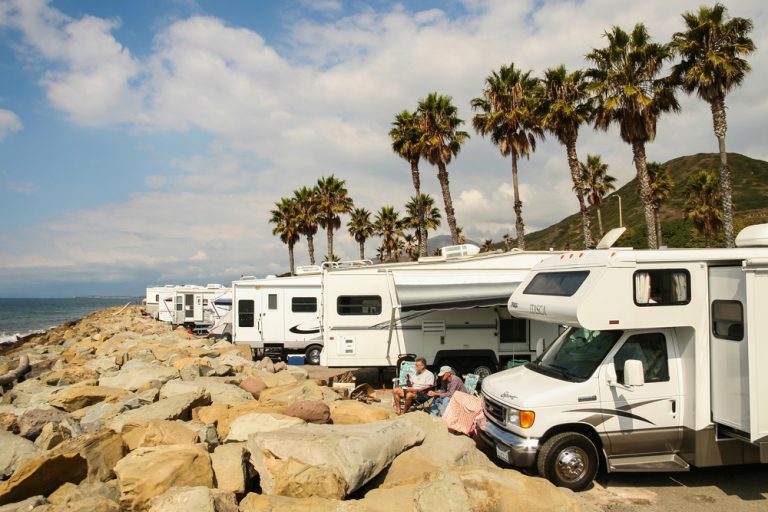 Congratulations! You've already figured out that renting an RV is the perfect way to take on your next vacation. You'll get all the perks of a road trip — enjoying the scenery along the way, going at your own pace, and, most importantly, avoiding even a single awkward TSA interaction — with the added bonus of having your own private place to stay no matter where the road may lead. You don't even have to unpack and repack your suitcase!
But now that you've made one big decision, there's another one hot on its heels: which kind of RV should you rent?
You may or may not be aware that "RV" is a pretty broad term. There are tons of different types of RVs and campers, otherwise known as RV classes, to choose from. And although most of the big dealerships really only offer Class A and Class C motorhomes, when you're renting on the peer-to-peer market, you pretty much have your pick of the litter. Which, of course, means you have to know what you want to pick!
Not to worry. We've formulated this simple quiz to help you figure out which of the many types of campers out there is right for your upcoming camping trip, whether it's your very first one or you've been on the road a time or two and are thinking about trying something different.
Looking for Luxury? Try Class A Motorhomes
Let's start with the type of rig perhaps best-known amongst both newbie and veteran campers alike. These large, bus-shaped vehicles, often run on diesel and stocked to the brim with plush amenities, are known as Class A RVs.
If you answer yes to the following questions, a Class A RV might be the right rental vehicle for you.
Are you looking to experience your destination in the lap of luxury, turning your "camping" trip into more of a "glamping" trip? 
Do you want to ensure you have all the comforts of home no matter where in the world you find yourself, including things like an indoor entertainment system, full-sized kitchen, and maybe even a bathtub for a soak?
Are you traveling with a large family including older children or other party members who'd prefer to have some privacy?
Is your travel budget pretty generous?
If these questions sound like good descriptors of your ideal camping trip, a Class A RV could be just the ticket. These large rigs come with all sorts of bells and whistles it's harder to find in their smaller cousins, and since they're self-powered motorhomes, they're pretty easy for even beginners to learn to drive (despite the intimidation factor of their sheer size).
Large Class A RVs also often feature separate master bedrooms with doors, which can make your camping trip much more comfortable if you're traveling with a large family or mixed group. However, they do tend to cost more than smaller rigs, both on a per-night rental basis and to fuel. All those luxuries can add up to a good amount of weight, which means moving the thing around can rack up a hefty gas bill. The largest Class As sometimes get as little as 6 miles to the gallon!
Class B RVs: Good Things Come in Small Packages
Also known as sleeper vans and camper vans, Class B RVs are the smallest self-powered motorhomes available, making them perfect for short getaways or rugged solo adventures. Although you're definitely making sacrifices in the way of space, many of them are quite luxurious. The luxuries are just a bit more scaled down than you'd find in their Class A and Class C cousins!
If you answer yes to the following questions, a Class B RV might be the right rental vehicle for you.
Are you traveling alone or with only a partner, or perhaps as a very small and close-knit family?
Are you looking for more of a classic "camping" experience with some creature comfort upgrades, which will get you closer to nature and more disconnected from reality?
Are you headed for destinations that require maneuvering down narrow or poorly-maintained roads, such as remote off-grid campsites?
Do you tend to travel light, without bringing much more than the clothes on your back, some food, and adventure gear?
If all those sound familiar, Class B motorhomes might be right up your alley. These small RVs can be pretty tight for even one person, let alone a family of four… but if you're a rugged adventurer who's really only going to be using the camper to sleep in, they're a really flexible and navigable solution. Plus, gas costs are pretty darn low; they're often built into standard van chassis, so they're close in fuel economy to standard road vehicles!
Try a Class C RV, the Goldilocks Rig
With all the perks of a large-ish motorhome with slightly less space and luxury, a Class C RV is a classic family vacation vehicle.
If you answer yes to the following questions, a Class C RV might be the right rental vehicle for you.
Are you looking for a middle ground between the type of "glamping" where you might as well be in a hotel and tent camping?
Is your travel budget significant, but not endless — i.e., does fuel economy play a part in your decision-making?
Are you traveling with small children who'd be happy to sleep in the "attic" space above the cockpit, or are you bringing along a decent amount of adventure gear that needs storing?
Do you want a fairly large living space, but are a little intimidated by the thought of driving around a big camper? 
Class C motorhomes easily fit into the space described by the above questions, combining space and luxury with relative economy. What's more, since they're built into standard truck chassis, they're some of the simplest motorhomes to drive. If you'd feel comfortable behind the wheel of an F-350, you can pretty much drive a Class C, no problem!
Travel Trailers for Versatility and Adventure
Alright, we'll be honest: towable rigs are kind of their whole own thing. And they're definitely not for everybody! If you're brand new to RVing and you've never hauled anything before, the learning curve associated with towing might make your trip more stressful — not to mention actually sourcing a capable tow vehicle in the first place, if you don't already have one.
But if you're comfortable with the idea of driving one, travel trailers more than make up for their relative difficulties with their insane versatility. From tiny teardrop trailers and rugged pop-up campers to large and luxurious toy haulers, there's a towable rig out there for every camping scenario.
If you answer yes to the following questions, a travel trailer might be the right rental vehicle for you.
Do you already own, or have access to, a large truck or SUV capable of towing a rig? (Psst: if you don't, some RVshare owners who list them are willing to deliver it to your destination for an additional charge!)
Are you looking to maximize the living space inside your RV without shelling out the big bucks for a Class A rental?
Do you want to experience a camping trip in a "non-traditional" rental vehicle, such as an Airstream trailer, teardrop trailer, or fold-out camper?
Are you traveling with large "toys," like ATVs or motorcycles, that won't fit in a traditional motorhome's under-cabin storage area?
Travel trailers are able to accommodate all these camping needs and more, whether you choose a fifth wheel trailer (which offer the most living space, on average, of any type of RV on the market) or a tiny lightweight trailer for a quick getaway. If your perfect vacation is just an excuse to go off-roading, a toy hauler can help you bring along a spare set of wheels without towing it behind a motorhome — and no matter what kind of trailer you choose, you'll always have a built-in auxiliary vehicle to go exploring with.
As you can see, there's a huge range of RV types and styles to choose from, and all of your favorite RV classes are available through RVshare. Even if you've gone on many camping trips in the past, it could be a nice change of pace to try out something new. You never know — it might just end up being your favorite camping style!
Looking for even more information on the different types of RVs out there to choose from? Check out this in-depth guide to RV classes.
Safe travels — no matter what kind of wheels you're working!
This post may contain affiliate links.