5 Simple-to-Implement Tips for Stress-Free RV Travel
How Tos & Tips
February 20th, 2018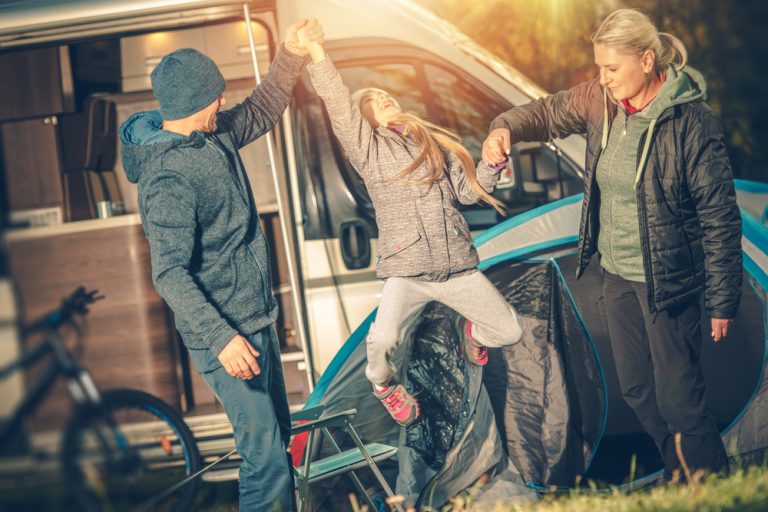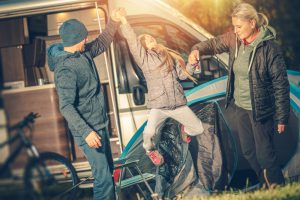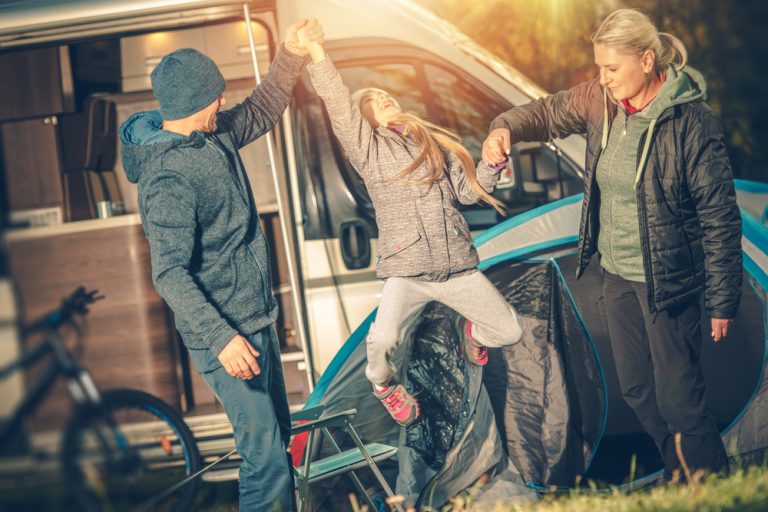 You painstakingly saved up your cash, geekily mapped out your entire itinerary in your trusty Rand McNally, and carefully counted your paid days off at work.
It's safe to say you went to some length to secure the resources for your RV travels, and to make sure we've got nothing to worry about while you're out there on the road.
But even so, stress-free travel can elude some of us — for simple reasons that are easy to avoid. So if you want to make your next vacation even better, try some of these simple RV travel planning tips and tricks. They'll ensure you spend every single second of your camping trip a happy camper.
How to Make Travel Stress Free
For most campers, it's the little things that can add up to turn a great vacation day into a nightmare. Too many unplanned stops can create an eternity out of a reasonable travel day, or an unexpected repair bill might trash your carefully-counted travel budget.
But with a little bit of forethought, most of these issues can be averted… or dealt with in easy, level-headed ways that minimize travel stress.
Advice for RV Travel
Here are some of our favorite easy ways to make sure your next RV trip is as chill as possible.
1. Take your time.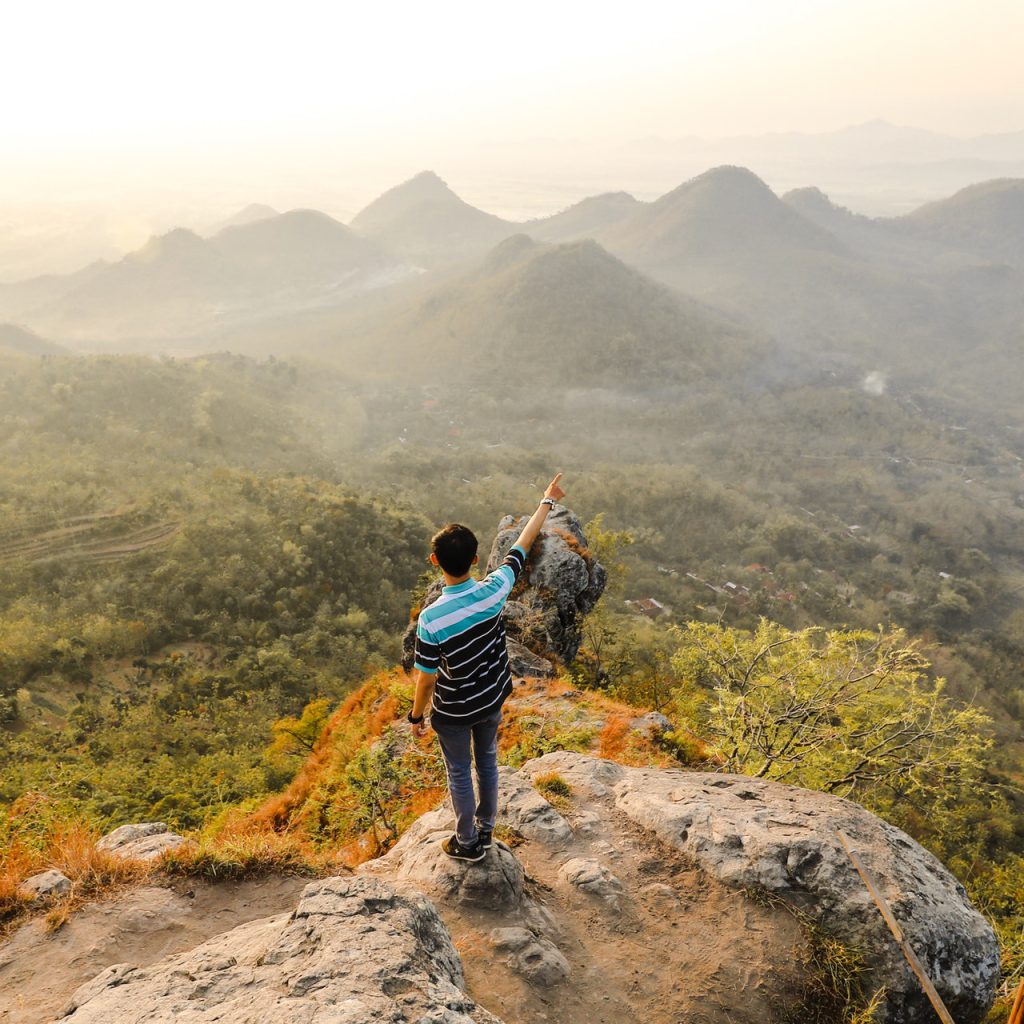 With the whole highway system at your disposal and so much beautiful country to see, it can be tempting to fill up every inch of your travel schedule to explore and experience as much as possible. But 16 hour days are no one's idea of a stress-free vacation, especially if many of those hours are spent driving or setting up camp.
For the best vacation experience, it's a much better idea to choose one or two destinations and give yourself ample time to get there, settle in, and explore at your leisure. The other spots will still be there next time… which means you get to take another trip!
2. Find simple ways to save money.
If you're like most campers, your travel budget isn't limitless — and worrying about what that bottom line will look like once you get home is a great way to totally ruin your vacation.
Fortunately, there are lots of small, easy ways to save money while you're camping, like cooking most of your meals at "home" or joining RV travel discount clubs.
Of course, not all of these clubs are created equally, and if you join them all, you'll be shelling out lots in member dues. But one discount camping club we do suggest here at RVshare is Passport America, which gets you half-price campsites at almost 1900 campgrounds across the country. It costs less than $50 per year to sign up, which, if you're the type who stays at resort-style campgrounds with all the fixings, easily pays for itself in just one weekend.
RV Travel Hacks
Here are a few more super simple travel hacks that will make your camping life way, way easier.
3. Make your set-up and take-down routines efficient.
Ask any camper for the most stressful part of their day, and they'll say the same thing: rushing around trying to get all set to hit the road before a campground's check-out time.
Depending on your rig, you might have a lot to do before you can hit the road. But a lot of it can be done the night before, allowing you to wake up slowly and enjoy your morning. For instance, if you need to dump your holding tanks or reorganize breakables in your interior to keep them from falling in transit, do so before bed on the last night of your stay. It's way better than hurrying to do it in the morning!
You might also consider finding ways to minimize how much of that reorganization you need to do in the first place, such as purchasing shatter-proof plates and glasses or sticking down ornamental items with museum putty.
4. Pack snacks.
Hangry: it's a thing. A thing that will totally destroy your chill if it happens while you're driving.
Rather than having to make an unplanned stop and shell out a stupid amount of cash for a so-so drive-thru burger, make some easy snacks or small meals the night before so you'll be ready when hunger comes calling. (Although classic road trip junk food like chips or candy bars might be tempting, try some healthy, protein-heavy eats like almonds or cheese sticks. You'll feel a whole lot better in the long run!)
5. Make sure you have roadside assistance.
When you blow out a tire or have some other unexpected mechanical issue, roadside assistance can be the difference between a catastrophe and a small delay. It's well worth investing in an RV-friendly roadside assistance program to ensure you have help when you most need it — and least expect it.
Packing List for RV Travel
Even the most tricked-out luxury RVs and travel trailers can be made more comfortable and convenient with certain must-haves and accessories. Making a packing list and checking it twice can help you save the time and money wasted in stopping to purchase something you already have at home.
What you need to pack depends on where you're going, the size of your camping party, and the season, among other factors. But luckily, we've put together several different packing lists to help you tackle your next trip with everything you need at the ready.
One last thing to add to your list: a great navigator! While your favorite passenger might think that's his job, even an ex-Boy Scout can use a little bit of digital help in the 21st century.
There are several GPS apps and devices that will help make your RV trip easier and less stressful, such as RV Trip Wizard and the RV CoPilot app, which is available for both Android and iPhone. You can also check out our post here on the best RV-specific GPS systems. They're a bit of an investment, of course, but it's a small price to pay for less stress on the road in the long run.
Keep it chill, and enjoy your travels!
This post may contain affiliate links.