RV Owners
Last updated on December 20th, 2022. Originally published on March 11th, 2018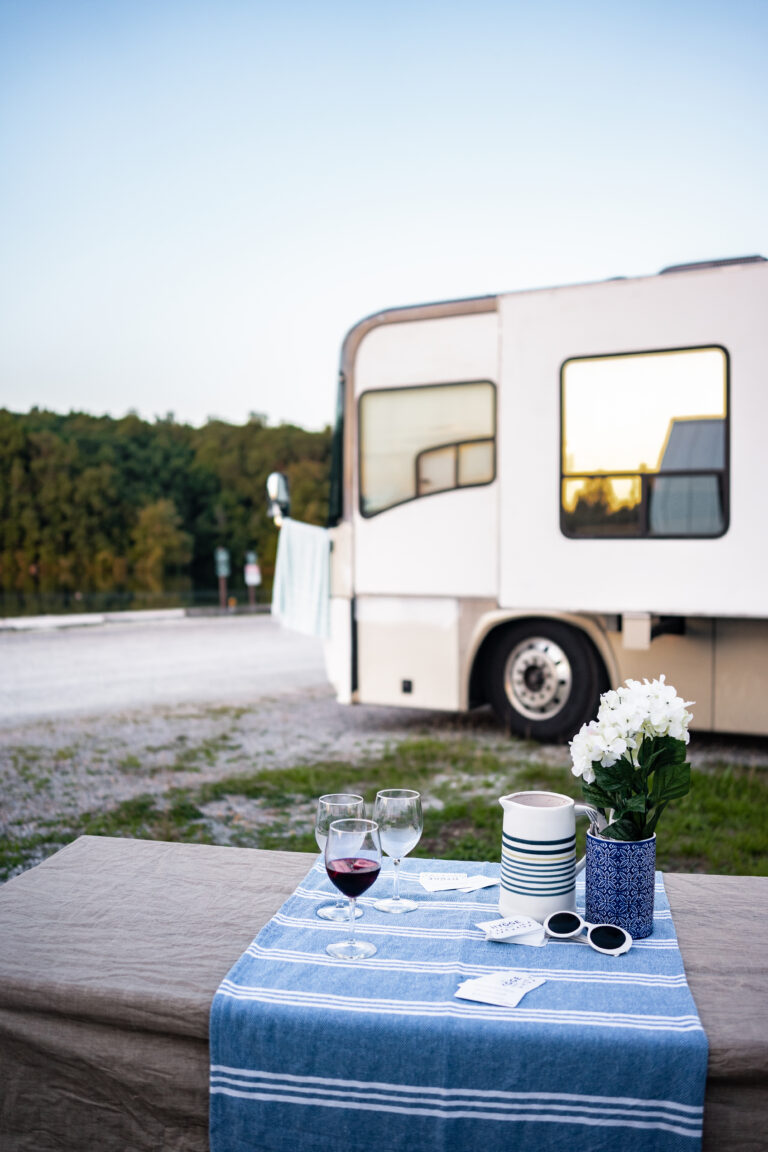 Valentine's Day is already long gone from the rearview mirror, and soon St. Patty's will be over, too. Depending on where you live, you've likely traded your snow boots for flip flops (or at least a quality pair of hikers) and finally dug your polarized sunglasses out of mothballs.
It's undeniable: winter's finally coming to a close, ushering in yet another beautiful summer — also known as the peak RV rental season of the year.
Maybe you're an RV owner who's been wondering, "Is RV rental a good business model?"
Or maybe you're an old-hat RVshare renter who's already pocketed thousands of dollars the fun and easy way.
Regardless, here are some tips and info to help you brush up on your business skills before the high season for travel is upon us, so you can earn the best RV rental profits with the least amount of stress and effort.
How to Start an RV Rental Business
Whether you've been considering RV rental as a business for a while or you've stumbled upon our site recently (welcome!), rest assured: RVshare makes it safe, easy, and even fun to earn money by renting your trailer or motorhome. And it's definitely lucrative — most owners report earning $5,000 extra per year by renting their rigs, with some bringing in as much as $30,000!
Here's how it works.
You create a listing to rent your RV on the RVshare website, following easy prompts to set up the ad. Along the way, you'll get to specify not only pricing but also expectations for your renters, such as age restrictions and whether or not pets are allowed. With RVshare, you decide who rents your RV, for how much, and when. Our renter verification checks and secure payment and communication systems ensure the whole exchange remains safe, secure, and private.
Plus, all campers that are listed on our rent-by-owner site with activated RVshare rental insurance are provided both collision and comprehensive insurance coverage. RV owners, as well as renters renting a motorhome, are also provided liability coverage. Finally, renters have access to 24/7 roadside assistance totally free of charge. In short, RVshare makes it easy to list your RV for rent with as little worry or hassle as possible. We even offer one-on-one coaching to help you get started!
Running an RV Rental Business
Already earning money by renting your rig on RVshare, but hoping to make this season better than the last?
We've got some great tips and tricks to help keep your RV rental business booming.
For example, did you know you can improve customer satisfaction simply by including small, welcoming touches in your rental vehicle? For example, stocking coffee grounds and filters for your onboard drip brewer, or providing a small welcome basket with snacks and a bottle of wine, can make the difference between a four- and a five-star rating from your renters — and even help you drum up repeat business.
Decoration also makes a difference! Everyone likes to feel cozy in their home away from home, and it's the little details that make that possible. Consider purchasing fun throw pillows and soft blankets for your renters to cuddle up with after a long day of exploring, or place a nice scented candle in your rig's bathroom. And always make sure the RV comes with all the bare necessities, such as RV-friendly toilet paper and a quality sewer hose. Here are some more must-haves and accessories that will keep your renters smiling:
Busy Travel Season
As you likely know as an RV owner yourself, summer is the busiest travel season of the year, particularly for RVers. After all, for campers traveling with families, there's no other part of the year where the kids get enough time off school to allow for the epic cross-country RV trips so many travelers are hoping for.
Whether they're planning to do the grand loop of the National Parks or simply to see as much of the country as possible from east to west, many new campers are in the market for a long-term RV rental, which can be a scary prospect for many renters. After all, your rig will be gone for a long period of time without you having access to check up on it, perform preventative maintenance, or just to make sure nothing's broken. Plus, keeping your RV tied up with one renting family for many weeks takes away your opportunity to earn more money on shorter rental periods.
However, these long renting periods can actually be a boon to your business. After all, even though it's peak season, you never know if you'll be able to keep your rental vehicle filled at all times — so a long-term rental is a guarantee of earned income. Since RVshare makes it easy to create good relationships with trustworthy renters, you'll be able to rest assured that your travel trailer or motorhome is well-taken-care-of for the entirety of the rental period, especially since it's also covered by insurance and roadside assistance in case anything does go wrong.
If instead, you find yourself with several shorter reservations, don't forget to perform a deep clean in between each set of renters. Not only will you need to totally scour the RV's interior, but you must also dump and clean your wastewater and freshwater holding tanks and replace any accessories or toiletries that may have been used up by the previous family. If you provide towels and linens for your guests, ensure that they get a nice, freshly-laundered set at the beginning and that you provide enough to last for the duration of their camping trip.
Finally, don't forget to greet them with a big smile on the first day of their trip, and feel free to ask where they're going. After all, RVshare gives owners the opportunity to earn something aside from money — something that's arguably even more valuable: new friendships with other outdoorsy, adventurous people like you.
Happy camping — and earning!
This post may contain affiliate links.