Bed
Last updated on May 6th, 2023. Originally published on September 17th, 2019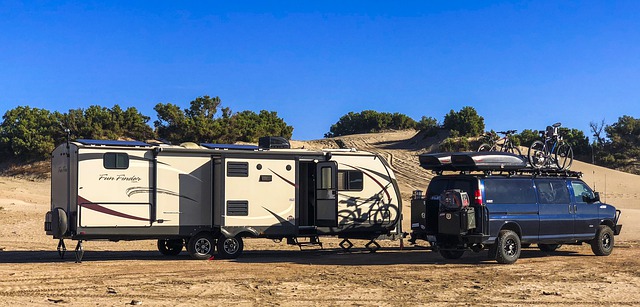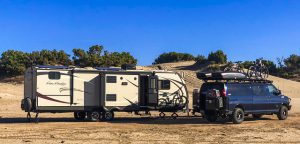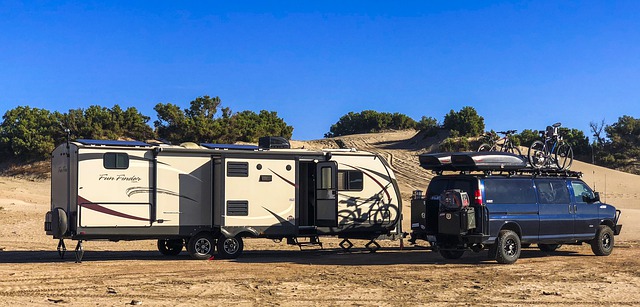 Beds on an RV trip are important. It is especially important to make sure you have enough for everyone coming along with you, and that they're fitted properly. While you likely have an RV queen or king size bed for the main bed, your RV may also have bunks or other beds for other travelers. If you're looking for an RV bunk mattress, here are a few things to know.
RV Bunk Bed Mattress Sizes
RV bunk mattresses can come in a variety of sizes and dimensions. The most common are:
42"x80"
38"x80"
32"x79"
36"x76"
35"x79"
If you want to be completely sure you get the right size mattress, the safest thing to do is to measure it.
How to Measure For an RV Bunk Bed Mattress
Measure your bed from one side to the other. This will determine the width of the mattress you're going to need
Measure your bed from top to bottom. This will determine the length of the mattress you'll need.
Measure from the top surface of the mattress area, vertically downward to the frame, or whatever your mattress will be laying on. This will determine the height (or depth) of the mattress. If there are no drawers, swiveling chairs, or other items in the way, and you don't need to worry about a top bunk being too close, you may not need to worry about the height of your mattress.
Once you know the measurements for your mattress, you can begin to search for a new one.
Different Types of Mattresses
There are different types of materials you can choose for your mattress. Here are a few to consider for your RV bunk mattresses.
Foam – this is likely the kind of mattress that came with your camper. They're a reasonable price – usually between $150-350. Most foam RV mattresses are 5-6 inches thick, and range from 1-2 lbs per cubic foot density. The higher the density, the more durable your mattress will be. A thicker foam mattress with a higher density will hold up better for people who travel more frequently.
Memory foam – If you live in your RV, memory foam is going to be a much better purchase. The mattresses will be more expensive – $399-800, but they're much thicker and more comfortable for constant use. A cooling memory foam mattress will also keep you more comfortable if you tend to overheat when you're sleeping.
Latex – these are another good choice if you're going to be using your mattress frequently. Latex mattresses can also be very eco-friendly if you purchase an organic one. They are more expensive, but are naturally hypoallergenic, dust-mite resistant, and anti-bacterial. An all-natural latex mattress will last a lot longer than a synthetic blend.
Air – RV air mattresses are much better quality than they used to be, but they can still leak air. These are a good option for mattresses you won't be using as frequently.
Gel foam – these are another good cooling mattress, if you tend to get hot when you sleep. They're memory foam mattresses, but they have gel microbeads that collect your body heat and release it elsewhere. They not only keep you cool, they can provide relief from injuries that require cool pressure.
Where to Buy RV Bunk Mattresses
It's hard to find RV sized mattresses at standard mattress stores. Instead, try RV outfitters like Camping World. They have a variety of mattresses sized for RVs. You can also find RV mattresses online at sites like Overstock.com and Amazon. You can also custom-order mattresses from Rocky Mountain Mattress, if you're having trouble finding the size you need.
With a little research and work to determine the size and type of mattress you need, you can be sure of finding the perfect, comfortable mattress that will give whoever sleeps in the RV bunks a great night's sleep!
This post may contain affiliate links.
For more related tips and info, read our article on How to Find the Best RV Bed Sheets for Your Camper.