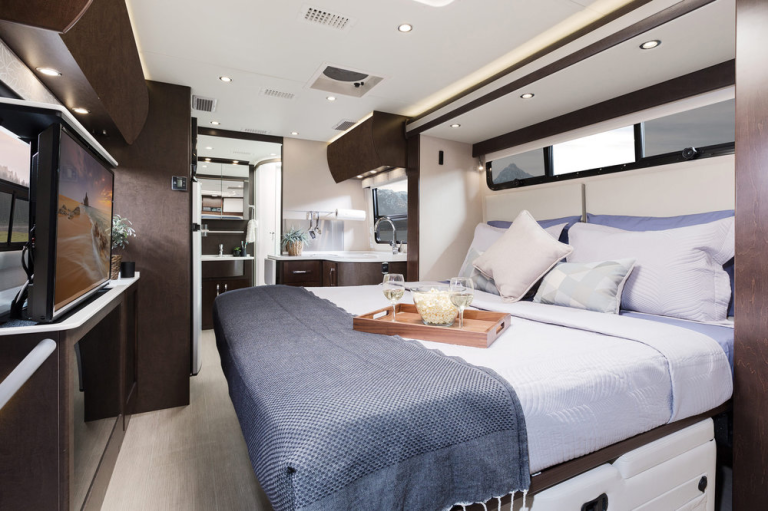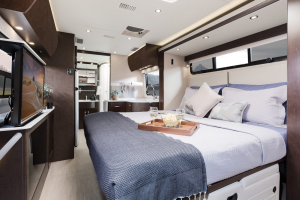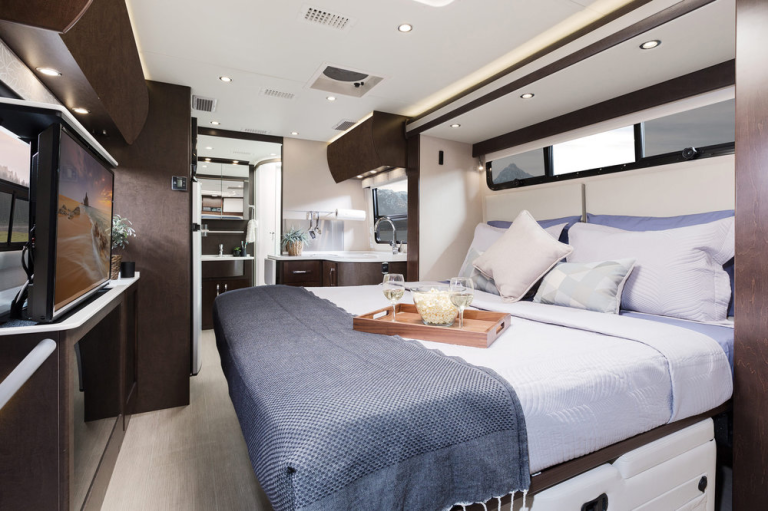 Your RV can provide a lot more space than most tents on the market, but there are still some clever hacks you can utilize to maximize what's available to you. Just one of these is through buying an RV folding bed, which allows you to provide sleeping space for all of your fellow travelers, without sacrificing what little space you already have.
Today, we're going to tell you more about RV folding beds, including the various types and where you can purchase your own.
What is an RV Folding Bed?
An RV folding bed is really just what it sounds like: a bed that you place in your RV that has the ability to fold up. There are two types of folding beds though, including those that fold down from a permanently fixed space (such as a wall) and those that are freestanding but are able to be folded up and packed away.
When it comes to RVing, the latter is perhaps the most popular, as it's great to use when additional guests stay over, without compromising on interior space during the day.
Wall-mounted RV fold out beds, on the other hand, often come in sizes such as double, queen, or king. They're an ideal solution for small spaces which are still in need of a master bedroom. Rather than having the bed constantly out and taking up valuable space, it can simply be folded up to sit against the wall.
Where Can You Purchase a Folding RV Bed?
If you do a little digging, you'll soon realize that RV folding beds are available widely, especially online. Our favorite source for a fold out bed is Amazon, as you can get a variety of styles and sizes to suit your space and your budget (like this Broyhill Foldaway Guest Bed for just over $100). Other places worth looking include eBay and FoldingBed.net (particularly for wall-mounted styles).
You can also purchase folding mattresses to sit atop your folding bed, just like this tri-fold one.
There you have it – our quick and easy guide to RV fold out beds! Not only are they affordable, but they also serve as a clever hack to help you get the most out of your RV.
This post may contain affiliate links.