Luxury Camping
August 23rd, 2021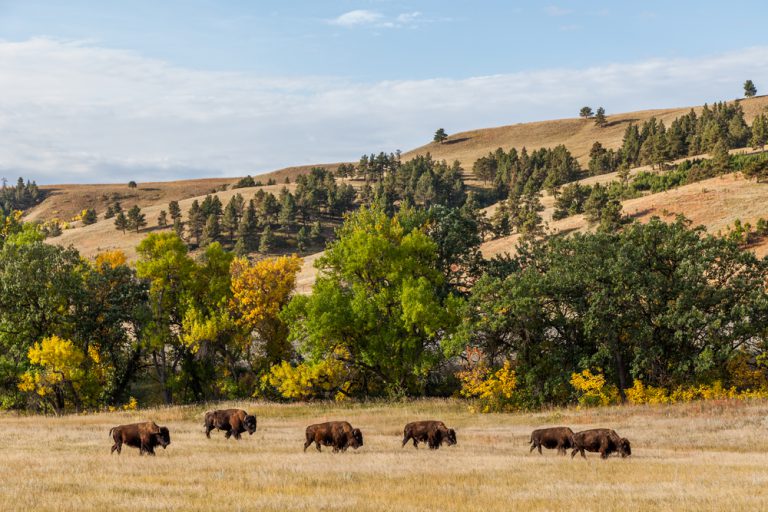 There's no better way to experience the beauty of the Mount Rushmore State than by luxury camping in South Dakota. Outdoor enthusiasts have virtually unlimited access to the mountains, rivers, lakes, and trails of the Black Hills National Forest, as well as some of America's most historic destinations at the Mount Rushmore National Memorial and the Crazy Horse Memorial — another famous mountain carving. In addition to offering upscale amenities and diverse activities, many of the luxury RV parks in South Dakota are found in proximity to its two national parks, Badlands National Park and Wind Cave National Park, which offer travelers more chances for exploration and discovery.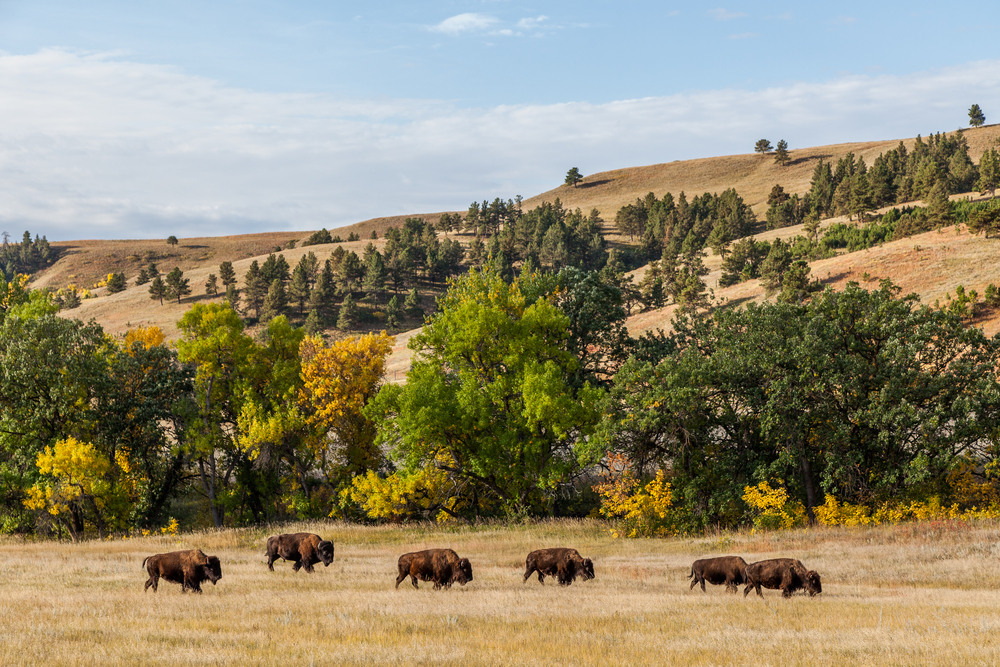 Luxury RV Parks in South Dakota
Rush No More RV Resort & Campground
Rush No More RV Resort & Campground in Sturgis is the perfect home away from home that allows you to explore the lush woods of the Black Hills National Forest and get rowdy at the famous Sturgis Bike Rally while relaxing in the lap of luxurious RV campsites. Got a big rig? No problem. Rush No More accommodates any size of RV, and you'll have access to convenient amenities that include a large laundry facility, numerous bathhouses, a camp store, and complimentary WiFi. In the on-site pool and hot tub, you can soak in the warm South Dakota sun before heading to the beer garden to enjoy a live jam session as you sip wine and dine on fresh-baked pizza. 
Elkhorn Ridge Resort
Elkhorn Ridge Resort takes luxury to a new level by offering guests access to sparkling pools and hot tubs, a championship 18-hole golf course, and pristine tennis and basketball courts — all of which are located on the sprawling lands of historic Frawley Ranch, a 5,000-acre oasis nestled in the hills of Spearfish. If you're looking for adventure, head out on a Frawley Ranch buffalo tour or take a hike on the park's 4.5 miles of trails. At the Miller Creek Pub and on-site general store, you can sit down for a tasty lunch or dinner and do a little gift shopping without having to leave the comfort of your surroundings. 
Sturgis RV Park
Sturgis RV Park lets you stay close to the action during the legendary bike rally with sites that overlook the city and back up to the beautiful Black Hills. Each spacious campsite features a private picnic table, full hookups, and high-speed internet. In the clubhouse, you can kick back and relax while watching TV on two huge flat screens or take advantage of the billiard table. If you're bringing your own hog, there's a bike washing station complete with a loading and unloading dock for your convenience. Just minutes away from the park are the Sturgis Municipal Park and the Sturgis Community Center, where you can take a dip at the indoor pool, play tennis, or shred at the skateboard park. 
Heartland RV Park & Cabins
Heartland RV Park & Cabins provides guests with the best centrally located access to the iconic Mount Rushmore National Memorial site, Wind Cave National Park, Custer State Park, and the Crazy Horse Memorial. Modern facilities allow you to enjoy hot, soothing showers in a private setting after you've spent a day in the refreshing pool, and the convenient on-site camp store is the perfect place to pick up some savory snacks, a bottle of wine, or an ice-cold beer before settling in for a night of stargazing. Want to explore the area? Check out the sights in Rapid City – just 20 minutes away – or head to the Black Hills National Forest for a few adventurous days of fishing, kayaking, and hiking. 
Hart Ranch Camping Resort
Hart Ranch Camping Resort features activities galore in a breathtaking country setting in the heart of Rapid City. Guests will enjoy the thrill of Wild West Wednesdays, a rootin' tootin' fun rodeo with bull riding and bronc events, BBQ, a beer garden, and live entertainment, in addition to a BMX racetrack, golf course, Olympic-size swimming pool, and hiking trails. Grab a bite to eat at the delicious Spring Creek Grill, and then stock up on souvenirs, supplies, and snacks at the Hart Mart. The park's proximity to Badlands National Park and nearby Mount Rushmore makes Hart Ranch a fabulous place to let the good times roll while enjoying a five-star luxury camping experience. 
Where to Luxury Camp in South Dakota
Historic and beautiful, outdoor sites such as national parks, monuments, and forests are great areas to check out when considering where to find luxury RV camping in South Dakota. Many luxury RV campgrounds are located in the westernmost part of the state near thriving cities filled with popular attractions and events. 
Luxury Camping RV in South Dakota
Luxury RV campgrounds in South Dakota often feature camp stores that are stocked with important necessities such as flashlights, bug repellent, RV supplies, and snacks; however, it's vital to be prepared for the unexpected before you hit the road. Pack clothing, linen, and practical items that allow you to travel comfortably while being able to adapt to changing weather conditions. 
Remember to leave no trace when you're using luxury campgrounds in South Dakota to preserve the integrity of your outdoor surroundings, and keep yourself and others safe to maximize the enjoyment of your visit. Before you head out on your trip, check out our blog for all you need to know about luxury camping.
Find a wide variety of luxury campsite by visiting Camp in South Dakota. Camping in the pines. Camping next to the lake. Camping underneath an endless prairie sky. Camping next to the rippling waters of a mountain stream. When you decide to go camping in South Dakota, your choices are limitless. The wide open road and the wide open sky are calling! It's worth the trip!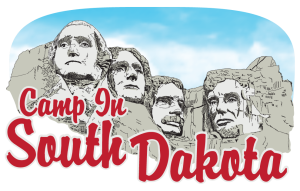 Visiting a luxury RV park is a way to go beyond your typical camping trip. These sites have beautiful amenities, some of which include tennis and basketball courts, spas and fitness centers, golf courses, upscale bathrooms, and much more. Expect fun events and comfortable accommodations that make your vacation feel luxurious and special. Rent a beautifully maintained, peer-owned RV from RVshare and enjoy one of these exclusive resorts.