National Parks
Last updated on September 12th, 2023. Originally published on May 23rd, 2022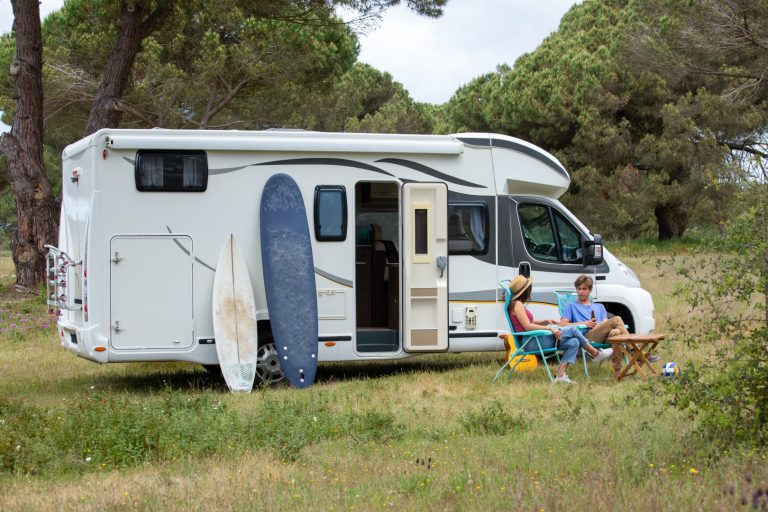 RVing has surged in recent years, and it's no wonder! Lots of people are discovering the magic of having a vacation home that you can bring along to lots of interesting destinations.
In fact, RVs are useful for many different types of vacations. Some people love them because they can move to a different location every day or so and experience a bunch of different destinations in one trip. Others love setting up their RV or trailer in one spot and making themselves comfortable for a week or longer. Campers are convenient for families because kids can nap, or grab a snack, or just have familiar bedding and toys along on a trip. They're convenient for sports fans who want to watch events throughout the day and have snacks and drinks on hand.
Let's take a look at some of the many different types of people that will love RVing!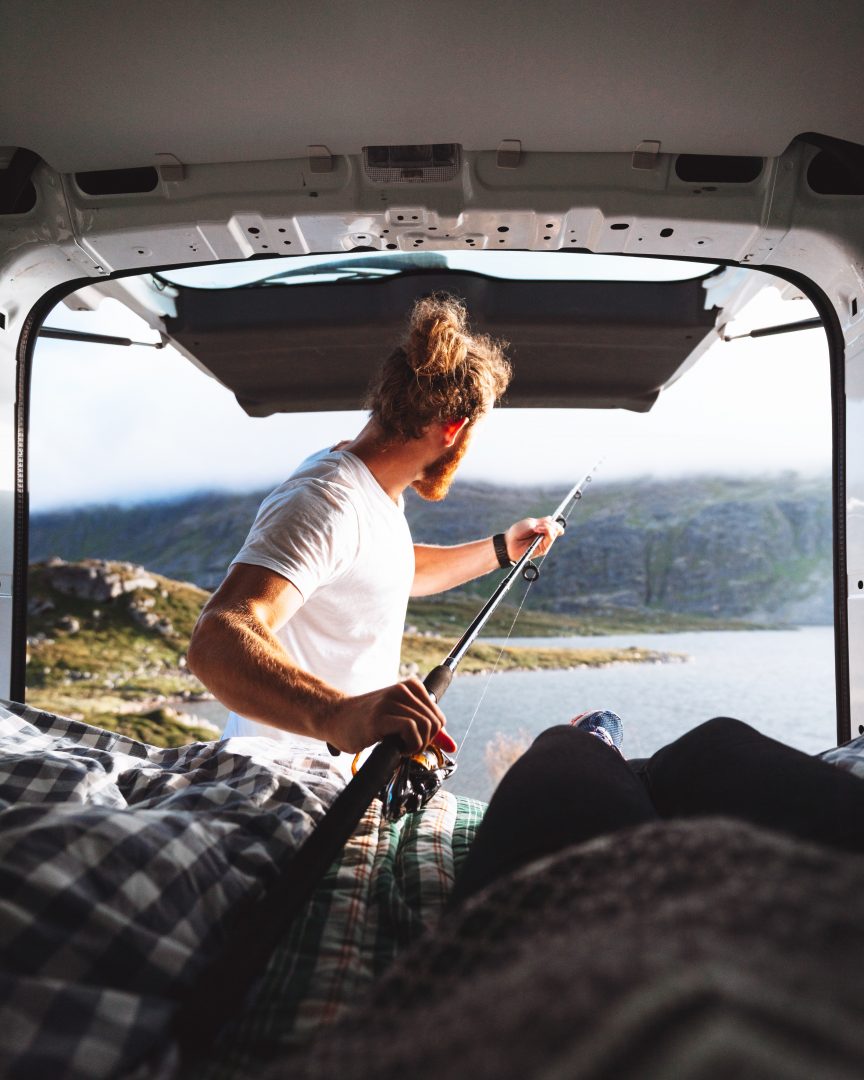 Adventure Seekers
There are lots of different types of RVs, trailers, and campers that are suitable for lots of different adventures, making this the perfect way for adventure seekers to travel!
Class B campervans are perfect for people who like to travel light and get off the beaten path. The smaller size of a campervan means it can handle winding roads and narrower routes. It's also well-suited for smaller campsites, or for camping on BLM lands without taking up as much room. Depending on how much you want to rough it, you can find Class B campers with showers, toilets, and even small kitchens – or you can go lighter and forgo those conveniences.
If you love daily adventures, but also enjoy coming back to a comfy, well-appointed rig at the end of the day, you may want a larger motorhome or trailer. In fact, some trailers known as toy haulers have entire garage spaces where you can store your adventure gear. Bring along kayaks, ATVs, paddleboards, jet skis, and other equipment for all your outdoor adventures! The garage space designated for these vehicles means you won't need to worry about storing them inside your RV or need to chain them up outside at night.

National Park Lovers
RVs, campers, and trailers are wonderful ways to explore national parks as well! Set up camp at a national park campground and spend a week exploring the park. You can check out different areas and hiking trails, attend ranger talks and programs, and spend the evenings stargazing outdoors. Spending several days, or a week, in one national park allows you plenty of time to explore the area. It also gives you some wiggle room in case of bad weather, or a temporary closure. If you want to really experience a particular national park, this is a great way to travel!
Alternatively, you can explore many national parks on one RV road trip! If you'd like to see several national parks, you can stay at each one for a shorter amount of time, and design a road trip that loops you through several parks in one trip. Staying in an RV or camper allows you to stay right inside each park, making the most of your time in each place.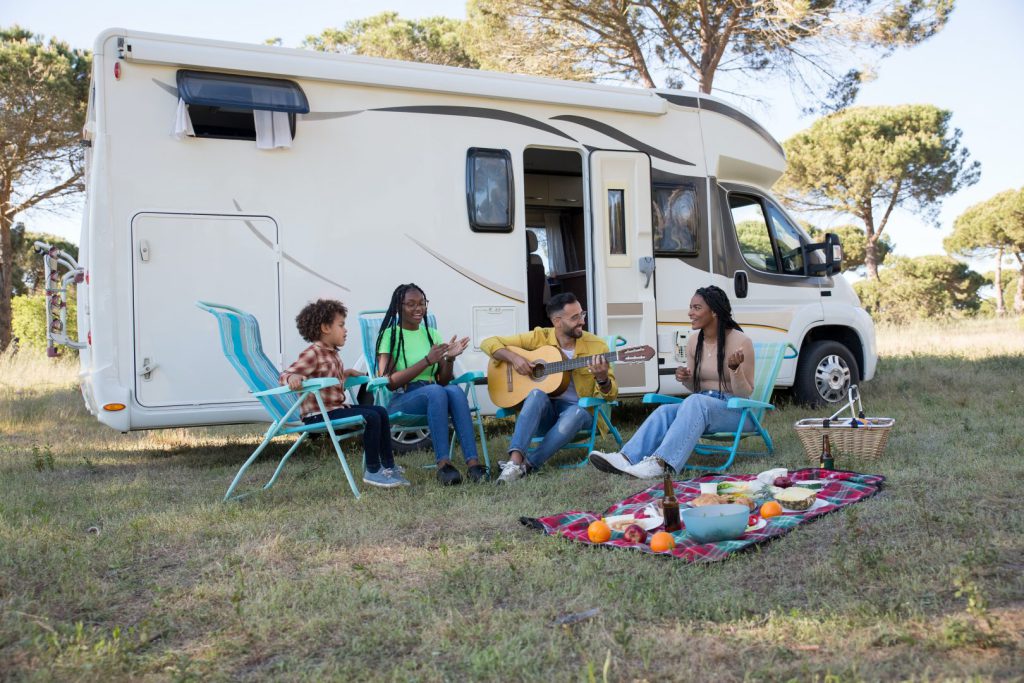 Family Fun Enthusiasts
RVing is a wonderful way to travel with kids for a lot of reasons. For starters, you can hit up several destinations without having to pack and unpack each time you want to move. For a family of four, skipping this task can mean a lot of time and mental energy saved! You can keep plenty of snacks and meals on-hand so the kids can eat when they need to, without you needing to worry about finding a restaurant. The fridge, oven, and other appliances found in RVs also mean you won't need to worry about food spoiling, or about finding a place to prep food. Also, if you're worried about eating out a lot and want to provide kids with fresh, healthy food, you have plenty of space to store and prepare that food.
RVs and campers are also great for kids because they have a convenient spot for sleeping. Anyone who has tried putting a child to sleep in an unfamiliar environment knows what a challenge that can be! With an RV, motorhome, or trailer, the kids will have the same spot to sleep each night, regardless of where you travel. They'll begin to get comfortable in their space and feel more secure. You'll also have a home base where you can return for naps or quiet time if they (or you!) get tired while on vacation.
RV camping means you'll have plenty of room to bring along any comfort items, toys, games, and other things kids will need. Let's face it – kids can require a lot of stuff! You won't need to worry about leaving a favorite stuffed animal behind in a hotel room (the horror!) or forgetting a favorite blanket if it stays in the RV the entire time. You can set up a comfortable and comforting area for your kids, and they can retreat there each night and any time they need a little spot to settle down.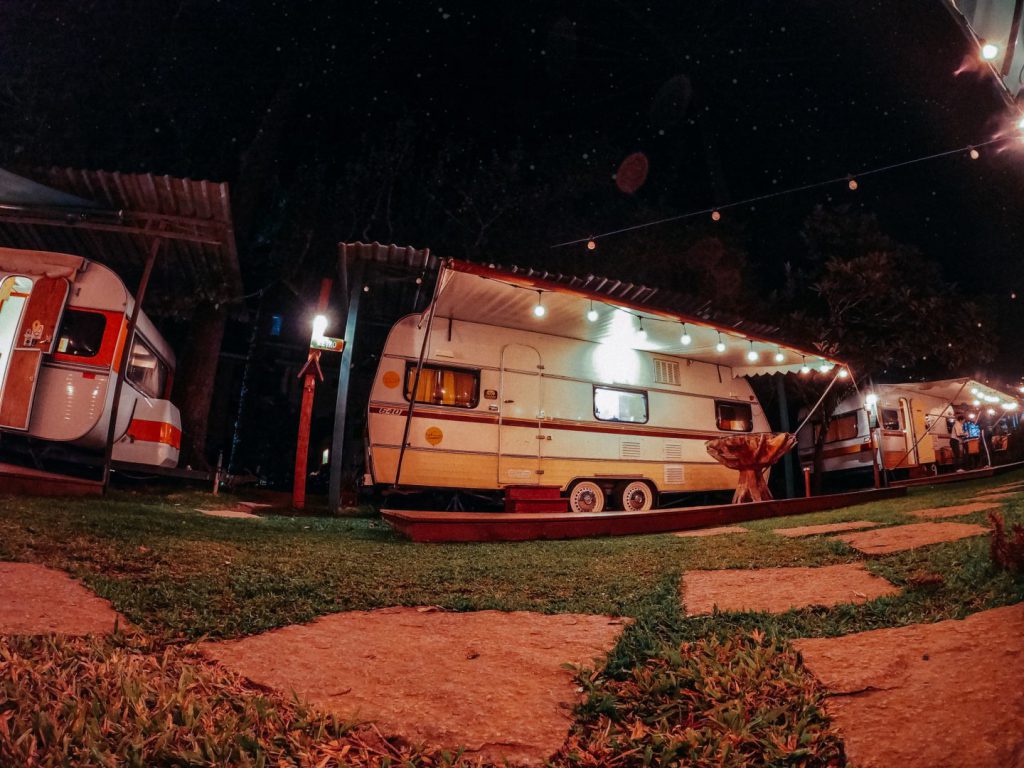 Glampers
Thanks to the wide variety of RVs, motorhomes, campers, trailers, and campervans out there, there's something for everyone! Whether you like to rough it with minimal amenities, or whether you want your RV to feel as nice as (or nicer than) your house, you can find it on RVshare!
If you're a glamper, or if you simply want to pull out all the stops for a girls' trip or a special anniversary, there are plenty of fully loaded Class A motorhomes that have everything you could possibly need. Some Class A RVs feature two bathrooms, built in washing machines and driers, and state-of-the-art entertainment areas with comfy leather chairs and couches for relaxing. Some even have fireplaces in the motorhome, so you can relax and watch a movie in front of a crackling fire.
You can add to the glamping feel with a few simple decorations both inside your RV and outside once you set up camp. Fairy lights around your awning outside add a special magic to your camping spot. You can also bring along portable, comfortable lounging chairs to set up outside your RV. Outdoor rugs can be a beautiful touch as well that also help to keep dust and dirt out of your RV.
If you're considering glamping, check out these Top 5 Glamping Adventures for more inspiration!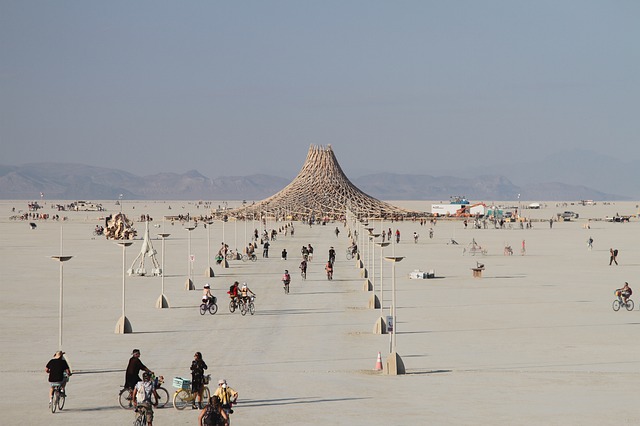 Festival Goers
An RV makes the perfect home base if you're planning to attend a festival! Whether you're headed to music and arts festivals like Coachella or Burning Man, or a food & craft beer festival like the Oregon Brewers Festival or the Telluride Wine Festival, you'll find that camping in an RV or travel trailer is convenient and fun. With festivals like Burning Man, RVing is part of the entire experience. You'll be staying right near the action, and people stop by each other's rigs and visit or pop in for a drink throughout the day and night. An RV also makes a convenient place to take a nap between events or to whip up some food and help you save on the cost of purchasing food and drink for an entire festival weekend.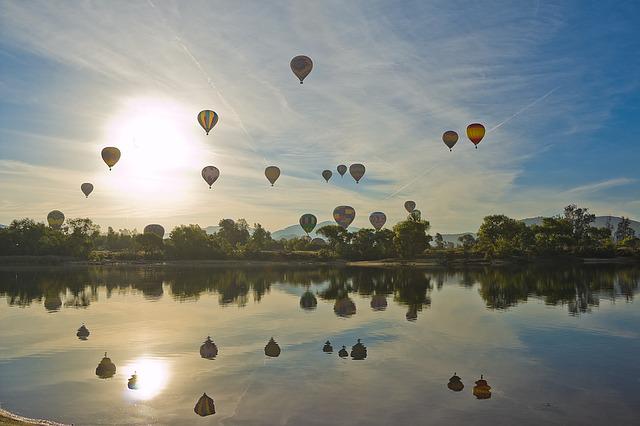 RVs and trailers also make attending a festival with a group of friends a whole lot more fun! You and your friends can travel together, help each other set up camp, and coordinate together to attend specific events. During your downtime, you'll always have someone to talk to, and part of the fun of a group trip is simply hanging out inside or outside your RV and having a good chat with a friend.
Finally, plenty of festivals are not only about seeing concerts, shows, and exhibits, but about being seen yourself! If you're headed to a festival where the fashion and costumes are part of the event, or where you plan to bring your own art installation, camping in an RV is going to make all of that more convenient. You'll have more space to bring along any elaborate costumes or artwork. You'll also have a space where you can get ready, or where you can prep your exhibit.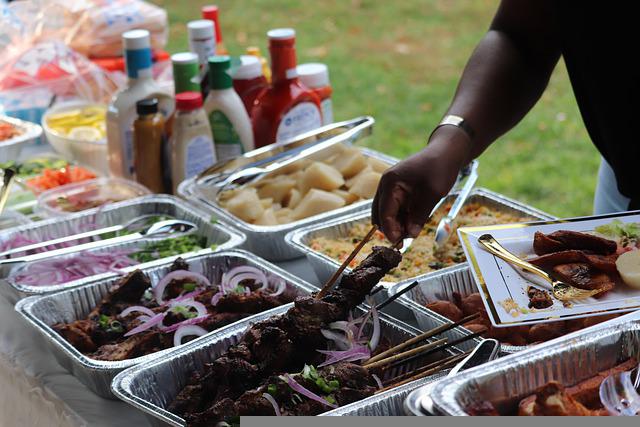 Biggest Fans (tailgating)
RV and trailer camping can be a whole lot of fun if you're headed to a big sporting event as well! In fact, many sporting events recognize that tailgating with RVs beforehand is part of the fun, and they have designated spots for RVs and campers so you can set up hours – sometimes even days – ahead of time. NASCAR races often have several campgrounds designated for RVs, campers, motorhomes, and trailers and they're usually situated at great vantage points where you can watch the entire weekend of races taking place.
Pro sports teams, especially football teams, often have designated RV parking and fans can set up well ahead of time to tailgate before a game. College sports teams usually have designated lots as well, and part of the experience of attending a college game is the pregame food and drink in the parking lot where you can chat with fellow fans, alumni, and parents of college students. Sometimes, colleges and sports teams will also have games, bounce houses for kids, and other fun pregame festivities. Having an RV on-site means you can grab a snack and try out these activities at your leisure before heading into the stadium. One other advantage to bringing your own rig to a game – you'll have your own private (clean!) bathroom to use.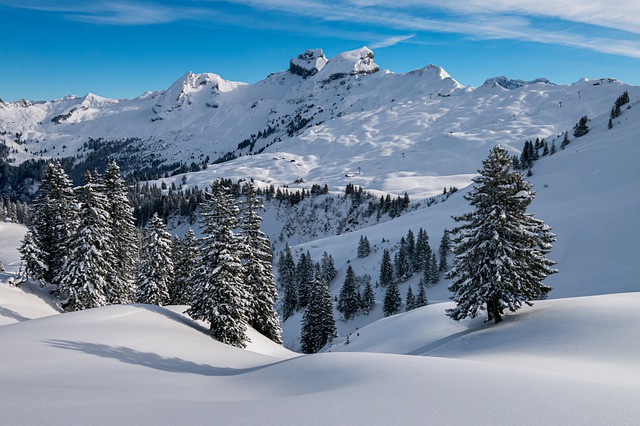 One other activity that lends itself to tailgating is skiing. Many ski resorts have areas where you can set up for the day, and some even allow grilling if you want to make your own hot lunch while taking a break from the slopes. Because you'll need to get your rig through the snow, and often over winding mountain roads, skiing and snowboarding tailgating is often done by campervans rather than larger RVs and trailers. Before you plan a tailgating party at a ski resort, check to make sure it's allowed and see whether there are designated spots to set up. Also, some resorts don't allow alcohol consumption in the parking lot so check on those rules before imbibing.
Although this is a small list of the people who will enjoy RVing, there are many more out there! In fact, there are as many different reasons to RV camp as there are RVs on the road – probably more. Whatever your reasons for traveling in an RV, motorhome, or trailer, RVshare can help you find the perfect one for your next trip! From small campervans to luxurious Class A motorhomes and everything in between, you'll find the perfect vehicle for your unique vacation.
Happy RVing!