Luxury Camping
August 20th, 2021
South Carolina is rich in history, culture, and stunning natural resources. From the cuisine and culture of the low country to the beaches of the coastal regions, South Carolina offers a wide variety of landscapes and attractions to explore, and it's easy to experience them in style and comfort at any one of the luxury RV campgrounds available. The coastal area of South Carolina offers miles of coastline with both inland water and ocean access. Visit Hilton Head Island and explore over 60 miles of hiking and biking trails, or take a trip to the Blue Ridge Mountain region for breathtaking scenery. History buffs will want to spend some time exploring Fort Sumter and The Battery in Charleston. Whether you're hiking the trails of the Blue Ridge Mountains or spending the day at the beach, luxury RV parks in South Carolina allow you to experience it all without compromising amenities or comfort.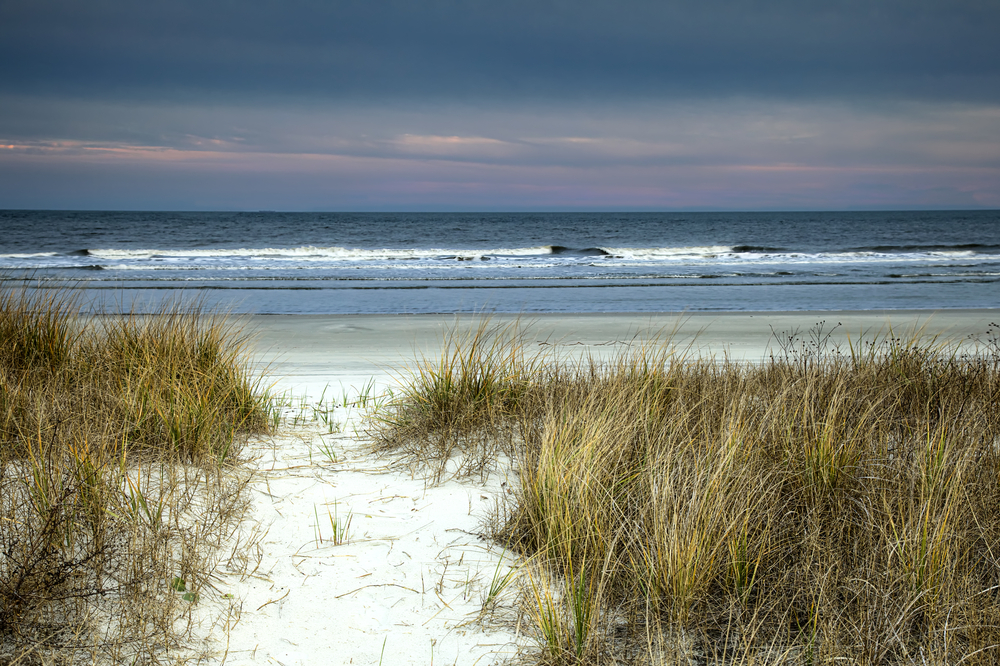 Luxury RV Parks in South Carolina
Hilton Head Harbor
Located on Hilton Head Island, Hilton Head Harbor is a slice of paradise on the water. This luxury RV campground features two swimming pools, a hot tub, a sauna, and an on-site five-star restaurant. Stay connected with extended Wi-Fi or stop by the resort store for any last-minute essentials or souvenirs of your trip. Of course, being located on an island, one of the biggest attractions for visitors is the water itself. Take advantage of the on-site water sport equipment rentals, or reserve your space on a dolphin tour. The nearby Pinckney Island National Wildlife Refuge showcases the beautiful scenery of the South Carolina Lowcountry, and 60 miles of trails and pathways wind through the island, providing ample opportunities for hiking and biking. 
Carolina Pines
Enjoy luxury wrapped in Southern hospitality at the Carolina Pines in Conway. Located minutes from Tilghman Beach, guests will enjoy access to a private beach club. A complimentary shuttle runs from the Pines to the beach club, so there's no need to worry about parking or finding the perfect spot for your beach chair. The resort features an on-site waterpark, swimming pools, hot tubs, a fitness center, and a yoga studio. Families love the playgrounds, mini-golf, arcade, and mini-bowling. There's even an on-site restaurant and bar with online ordering and delivery to your site. 
Hilton Head Island Motorcoach Resort
Situated on 50 wooded acres in the heart of Hilton Head Island, the Hilton Head Island Motorcoach Resort features a large swimming pool, a heated spa, and marble tiled baths. The resort also offers cable television, Wi-Fi, and a private lake with beautiful lighted fountains. Located a mile from the beach and within walking distance of local shops and restaurants, you'll be in the heart of everything on Hilton Head Island. 
North Myrtle Beach RV Resort and Dry Dock
The North Myrtle Beach RV Resort and Dry Dock is located just north of Myrtle Beach along the scenic Intercoastal Waterway in the town of Little River. Guests enjoy a wide range of luxury amenities, including a 3,800 square foot swimming pool with a waterfall and 150-foot waterslide, a poolside snack bar, fenced-in playgrounds, and on-site watercraft rentals. The resort also offers free Wi-Fi, cable television, and a camp and marina store for any last-minute vacation essentials. Nightly fire pits are perfect for relaxing after days spent exploring nearby Myrtle Beach. 
Willow Tree RV Resort and Campgrounds
Just minutes from Myrtle Beach, the  Willow Tree RV Resort and Campgrounds in Longs offers guests all the amenities they need in a luxurious home away from home. The resort features heated pools, a Jacuzzi, free WiFi, and a fitness center. With two large freshwater lakes, fishing and boating are popular activities among guests. There is even a designated area for swimming in the lake, along with an in-lake aquatic course and slides. Hiking and biking trails through the resort offer stunning lake views and ample opportunities for nature watching. 
Where to Luxury Camp in South Carolina
South Carolina offers a variety of landscapes and activities. Where to find luxury RV camping in South Carolina will largely depend on what you want to see and do on your vacation. With historic Fort Sumter, antebellum plantations, and stately homes along The Battery, the area around Charleston is an ideal destination for history lovers. If the coast beckons, resorts on coastal islands or along the Intercoastal Waterway allow for easy water access for fishing, swimming, and boating. For hiking and biking trails, consider the area surrounding Congaree National Park. 
Luxury Camping in South Carolina
Luxury campgrounds in South Carolina provide a unique opportunity to experience nature alongside the amenities of a high-end resort. Instead of returning to an impersonal hotel room every evening, you'll return to your home away from home to enjoy social gatherings around campfires, games, or an evening watching the stars overhead. Wherever your luxury camping adventures lead you, take the time to familiarize yourself with the rules and regulations of the resort so that there aren't any unexpected issues that can derail your vacation. 
South Carolina weather can be hot and humid, especially during the summer months, so be sure to pack plenty of light clothing to help combat the heat. Also, don't forget to add camping essentials like sunscreen, bug spray, flashlights, and beach towels. Before you head out on your trip, check out our blog for all you need to know about luxury camping.
Visiting a luxury RV park is a way to go beyond your typical camping trip. These sites have beautiful amenities, some of which include tennis and basketball courts, spas and fitness centers, golf courses, upscale bathrooms, and much more. Expect fun events and comfortable accommodations that make your vacation feel luxurious and special. Rent a beautifully maintained, peer-owned RV from RVshare and enjoy one of these exclusive resorts.