Luxury Camping
August 12th, 2021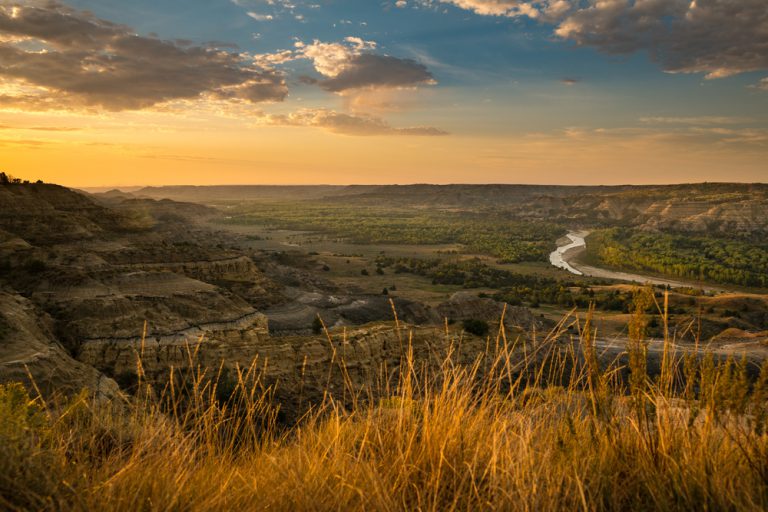 There are only a few opportunities for luxury camping in North Dakota since the state reflects its reputation for a rugged and rough environment. Many think of North Dakota as a flat land where nothing grows except prairie grass, yet there are four topographically distinct sections in the state. The Red River Valley on the eastern side of the state is a rich and fertile alluvial plain created by repeated flooding through millennia. The Badlands occupies the southwestern part of the state, a place of rugged buttes carved over centuries by the elements into great spires, high cliffs, and deep crevices. In between are the Missouri Plains and the Great Plains, which are covered in prairie grass, reservoirs, and rushing rivers. When figuring out where to find luxury RV camping in North Dakota, you'll be happy to learn that many of the options provide amenities such as hot showers, plumbed restrooms, Wi-Fi, swimming pools, and rec halls with game rooms.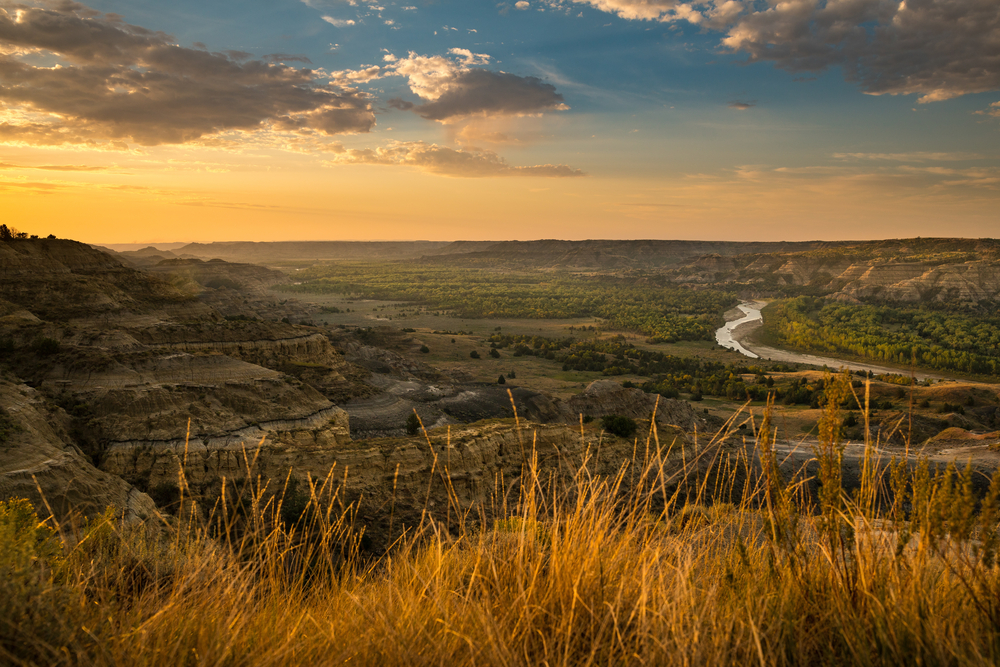 Luxury RV Parks in North Dakota
Roughrider Campground
Located in Minot on the Great Plains section of the state, Roughrider Campground is one of the largest luxury campgrounds in North Dakota. This campground provides 117 RV camping spaces with full hookups that can accommodate rigs of any size. Amenities include WiFi, a laundry facility, a self-service RV wash, restrooms, and hot showers. The camp store provides firewood, ice, groceries, LP bottles, and RV supplies, and guests are welcome to take advantage of the frisbee golf course, horseshoe pits, and playground while they relax.
Jamestown Campground
One of the finest luxury RV campgrounds in North Dakota, Jamestown Campground sits in Jamestown in the Red River section of the state. It provides 38 RV campsites, of which 30 provide full hookups. Every site is a pull-through with fire rings and picnic tables. Other amenities include restrooms, showers, a laundry facility, and a camp store that stocks firewood, ice, groceries, and RV supplies. A playground, horseshoe pit, and nature trails add extra fun for any family while staying in this campground.
North Park RV Campground
North Park RV Campground is situated in Dickinson, 30 miles east of Theodore Roosevelt National Park. The campground provides 42 full-hookup sites with gravel pads for temporary guests. An escort leads visitors to their pull-through site, helps level the rigs, ensures attachment to the camp's systems, and connects you to the WiFi service. The campground features flush toilets, hot showers, a laundry facility, and a self-service RV wash station. Outdoor games such as basketball, volleyball, and baseball are encouraged, and visitors can travel into the town on rented bicycles.
Governor's RV Park
Located in Casselton on North Dakota's eastern border with Minnesota, Governor's RV Park offers 44 RV campsites with full hookups and 20-, 30-, and 50-amp service. The park provides excellent WiFi service with streaming capability for two devices per campsite. Extra amenities include restrooms, hot showers, a laundry facility, and a restaurant with a cocktail lounge. Governor's RV Park offers impressive entertainment facilities, including a heated swimming pool with a water slide and wading pool, a hot tub, an exercise room, and a rec hall with a game room.
Red Trail Campground
An excellent site for luxury camping in North Dakota, Red Trail Campground sits inside Medora — the gateway to Theodore Roosevelt National Park. The campground is the perfect spot to park your rig and explore Roosevelt Park with its population of buffalo, impressive buttes, and rolling hills with running streams cascading through the countryside. Red Trail offers 120 RV campsites, of which 59 are pull-throughs with 30- and 50-amp service. New guests are ushered to their site by an escort who helps level their rigs, assists in hooking up to the services, and connects the WiFi and cable TV systems. Each site has a picnic table and barbecue pit, and the park supplies community restrooms with hot showers, a laundry facility, and a self-service RV wash station.
Where to Luxury Camp in North Dakota
The luxury RV parks in North Dakota are among natural settings. Even those located inside a community are noted for their natural environment. Whether you're visiting the east, west, or central area of North Dakota, every place has its personality. The largest cities, such as Bismarck and Minot, have unique shops where visitors can find something distinctly North Dakota to take home.
Luxury RV Camping in North Dakota
Take the time to stop and visit the small communities in North Dakota that dot the landscape. There is a surprising diversity in cuisine among the restaurants in the state. Often, you find a restaurant in a small town that beckons to everyone in the area. You'll notice them by the cars and trucks crowding their parking lots. The luxury parks on this list are well-maintained, clean, and attractive. When you arrive, take the time to visit with your neighbors as they may be from somewhere outside of North Dakota, just like you. Keep your campsite clean and leave it pristine for the next visitor.
While planning your trip, remember to pack those items you'll need while exploring North Dakota. Take a selection of pots and pans, make sure you have sunblock and medicines, and take clothing for any circumstance. Check out our blog on luxury camping before you leave to ensure you are ready for a great trip.
Visiting a luxury RV park is a way to go beyond your typical camping trip. These sites have beautiful amenities, some of which include tennis and basketball courts, spas and fitness centers, golf courses, upscale bathrooms, and much more. Expect fun events and comfortable accommodations that make your vacation feel luxurious and special. Rent a beautifully maintained, peer-owned RV from RVshare and enjoy one of these exclusive resorts.
Want to escape into nature? Check out boondocking in North Dakota.