How Tos & Tips
May 18th, 2021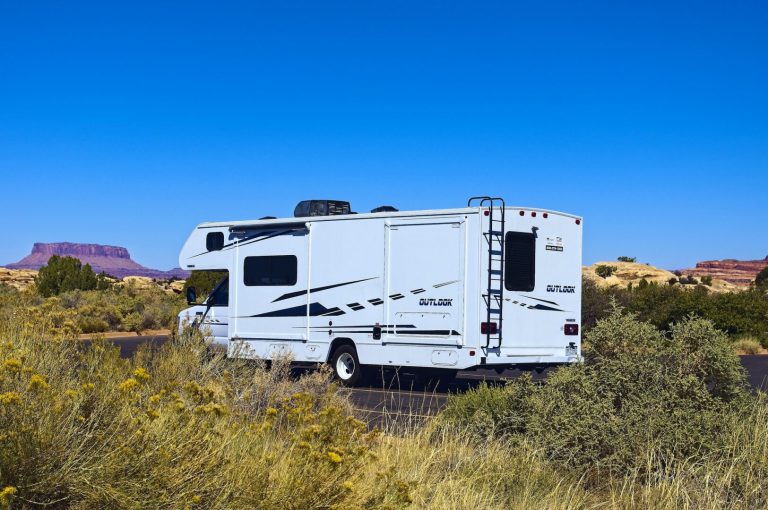 Rv travel is a lot of fun. That said, there's a lot to know when traveling with a trailer or motorhome, something that can make the whole experience a little overwhelming, especially for first-timers.
Fortunately, there are ways to make things a little easier on yourself. The first step is to educate yourself as much as possible before jumping in. This allows you to have some idea of the ins and outs of RV camping before you're in the middle of your vacation.
Of course, it also helps to know where to look for the information you might need. That's where this article comes into play. Here, we've compiled a collection of the most important tips for starting RV travel. Read on and you'll be well prepared for your first excursion in an RV.
Buying vs Renting an RV
The first thing you need to think about is whether you wish to purchase an RV of your own or rent one to use just for this trip. There are pros and cons to both options, and the one that works best for you may not be what works best for the next camper.
Pros of Buying an RV of Your Own
The pros of purchasing an RV of your own include:
The perfect RV is always available for your vacations.
Can be less expensive if you plan to camp often.
Allows you to truly feel "at home" while traveling.
Can be a business investment if you choose to rent out your RV to others.
Cons of Buying an RV of Your Own
The cons of purchasing an RV of your own are as follows:
May not be worth the cost if you don't camp often nor rent it out.
You must keep up with all maintenance.
Must find a place to store the rig when not in use.
A travel trailer or fifth wheel requires the additional purchase of a suitable tow truck.
Pros of Renting an RV
The pros of renting an RV for your trip include:
No need to make a long-term investment.
Never deal with maintenance.
No need to find storage space.
Many rentals can be delivered to your final destination.
Can try different rigs on every trip.
Cons of Renting an RV
The cons of renting an RV for your trip are as follows:
Can be incredibly expensive if you travel often.
May not feel truly like home.
Might require compromises in terms of amenities and floor plan.
Choosing a Destination and Planning a Trip Path
Once you decide whether renting or buying an RV is a better option, and after acquiring an RV that works for you, the next step is figuring out where you want to go and how you want to get there.
There are tons of amazing US destinations for RVers, but choosing one can be a little overwhelming. We highly recommend visiting the Grand Canyon, Yellowstone, Yosemite, and/or one of the many other amazing national parks for a seriously cool escape into nature. Those looking for a more fast-paced getaway might prefer a big city such as Chicago or San Francisco, both of which have campgrounds on their outskirts. Still others choose to go on awesome road trips, hitting several national parks, historic sites, or fun roadside attractions along the way.
Obviously, you will need to find a place to park the RV while you visit your destination of choice. There are a number of things to consider when picking the park that is right for you, but some of the most important considerations include:
Whether the park has hookups
If the park is kid-friendly
Whether the park is pet-friendly
What kinds of amenities are available
How much the park costs
How far the park is from attractions
Once you finally decide where you want to go and where to stay, you will want to use tools such as RV Trip Wizard or a Truckers' Road Atlas to plan a route that is free from steep grades and low-clearance bridges. This is important because RVs are tall and heavy vehicles that cannot handle super steep hills and will be damaged by low clearances.
With your destination and route picked out, you'll need to consider stops along the way. Generally speaking, nobody wants to drive all the way to their destination without stopping, but a large vehicle such as an RV can make it incredibly difficult to stop in at a regular gas station or fast food restaurant. For this reason, it's a good idea to plan your stops strategically, keeping in mind how often you will need to fuel up and how big your rig is.
Some good stopping places include truck stops, rest stops, and even large grocery store parking lots (for example, parking across several spots at the furthest edge from the building).
Essentials to Pack
At this point, you are well on your way to having the perfect RV trip planned. The next step? Learning how to pack an RV for travel. Making sure you have all of the necessities is key when it comes to having an awesome time. Lucky for you, we've included a list of the most essential items for RV traveling so you won't need to guess when deciding what to pack:
Bug spray
Sunscreen
Flashlight with batteries
Map or GPS
Phone charger
Clothing
Bedding
Medications
Toiletries
Pots and pans
Plates and bowls
Silverware
Can opener
Spatula
Kitchen knives
Trash bags
Paper towels
Groceries
Jumper cables
Tire pressure gauge
Want to gather even more of the best items for RV trips? Check out this packing list.
Helpful Traveling Tools
Now that you have a good idea of how to plan an RV trip, let's talk about some helpful traveling tools you might want to keep on hand.
RV Trip Wizard
We mentioned this one before, but it's worth mentioning again. RV Trip Wizard is an excellent RV travel planning program that is sure to make your trip planning a whole lot easier.
Truckers' Road Atlas
Truckers' Road Atlas is another one we mentioned earlier, and we wouldn't leave home without it. This awesome map includes information about road grades and obstacle clearances, and it works well when the GPS isn't doing its job properly.
Roadside Assistance
Roadside assistance is incredibly important on any RV trip. With roadside assistance, you can rest easy knowing that if you have a flat tire or dead battery, somebody will be there to help, and RV-specific roadside assistance will even be able to help by towing your rig should you need it.
Camping Memberships
If you camp often, a camping membership can save you tons of money. Passport America is a great choice, as it's relatively inexpensive and will save you 50% on camping fees. Other great choices are Harvest Hosts, Boondockers Welcome, and Thousand Trails.
America the Beautiful Pass
Want to see all the national parks but feel afraid of what it will cost? The "America the Beautiful" pass is what you need. This awesome membership gives you access to all of the national parks for one low yearly fee. It's perfect for RVers who visit several parks in a year.
There you have it! You should now be able to plan a successful RV trip. Want even more tips? Check out this article about how to set up and tear down your campsite, or this one about driving an RV.
May contain affiliate links.