Top RVs Nearby
Let Your RV Pay For Itself - Earn $125/Day Renting Your RV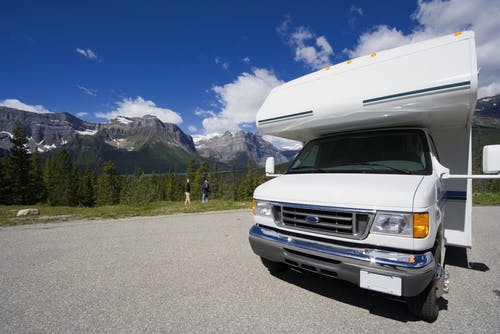 When you first bought your RV, you were positive it was a great decision, but now, you might be second guessing that. The trips you've taken in your RV are some of the best times you've ever had, and they created some amazing memories for you and your family. However, lately, when you think about your RV, something else has been coming to mind.
Every month, you're reminded of just how much that RV costs when you have to make a payment on it. Adding to that, there is repairs and maintenance required to keep it in good condition, as well as insurance. All this can start to build stress, and then you remember there's the additional struggle of finding somewhere to store it!
You might start to regret your purchase, and wonder if the pros really outweigh the cons of motorhome ownership. You love vacationing in your RV, but for the majority of the year, it's just sitting in storage.
You don't want to sell your RV, but you also don't want the cost of owning it to spoil the fun times you've had on your trips. Is there anything that can be done to help in this dilemma? This is where RV owner rental programs can come into play.
Can you Make Money Renting Your RV?
We've already established that owning an RV can be pretty costly. Many people have decided that renting out their RV is the best way to offset this cost.
Now, you might be wondering, "If I rent out my RV, will it really bring in enough revenue to cover all my expenses? Is RV rental really a good business to get into?" The short answer is, yes, absolutely! In fact, many people that have started renting out their motorhomes have not only offset their cost of ownership but have started bringing in extra income entirely.
If you decide this is a route you'd like to take, you might be wondering where to start. Well, we're going to explore the world of RV rentals and learn how to rent out your own personal RV trailer when you're not using it for camping trips of your own.
How to Rent Out Your RV Quickly
While you can always head down to your local RV dealership or rental place, these businesses can often have long, drawn out processes and carry hidden fees. We know what you're thinking, "Why would I rent out my motor home if it's going to cost me a fortune and cause lots of stress?" Well, the good new is that it doesn't have to.
An easier and more efficient choice is to rent your RV out using the power of the Internet. Enter RVshare, a simple, secure way to do so.
What is RVshare? It's the largest peer-to-peer RV rental marketplace. It gives owners and renters a secure place to list and rent all different types of motorhomes. There are thousands of listings available, and thousands of people searching for an RV to give them the trip of their dreams.
Here at RVshare, we have a team of people dedicated to giving their customers world-class service, which is why we offer secure payments and 24/7 roadside assistance. We give the owner complete control over their prices, their availability, and the rules of their RV.
RVshare isn't just designed to rent out RVs, it creates entrepreneurs. For example, one owner, Denton, made close to $68,000 dollars in a single year renting out his RV through RVshare. Another owner, Dianna, started getting inquiries on her camper immediately after listing and has already made about $10,000.
Those numbers are even more astounding when you learn that it doesn't cost owners a dime to list their RV! On the RVshare website, you'll even be able to see the estimated earnings based on what type of RV you want to list.
How exactly does it work? Well, you can list your RV at anytime that's convenient for you. First things first, you'll need to upload a picture and add a detailed description of your RV, so that interested renters can learn anything they might need to know about your camper. You're in charge of the rules of your unit, such as if smoking is allowed or not, if renters are allowed to have pets in the RV, and the minimum age requirement of a potential renter.
Once your RV is listed, you can review any inquiries about your listing. You can work with the renters to agree on terms and prices. You're in complete control over who you allow renting your RV.
Once you've agreed to terms with a renter and set up a date that works for both of you, the renter will come to pick up the RV. You'll give them a short tutorial, go over all the rules and terms one last time, and they'll be on their way!
RVshare will securely handle your payment and release the funds to your bank account the day after the start of the rental. At the end of their trip, the renter will return your RV, and you'll be all set to either rent it out again or go on a trip of your own!
Renting Through RVshare
How does a renter find your listing? It's just as easy for them to find your listing as it was for you to post it. All a potential renter has to do is enter the area they want to pick up an RV, and the type of trailer they're interested in.
We'll provide them with all the listings that match their search.Then all they've got to do is request to book your unit, and you get to decide if they're who you want to rent to!
Wrap Up
It's time to stop stressing about your RV and focus on all the good it can bring you. You can enjoy your road trips more knowing that it's not being wasted when you're not using it.
Renting out your travel retailer may not have crossed your mind before, but rest assured that it can be a great way to gain some extra spending money. RVshare is the perfect platform to do that with. You've got nothing to lose, and so much to gain!