Travel Inspiration
Last updated on April 11th, 2023. Originally published on August 14th, 2015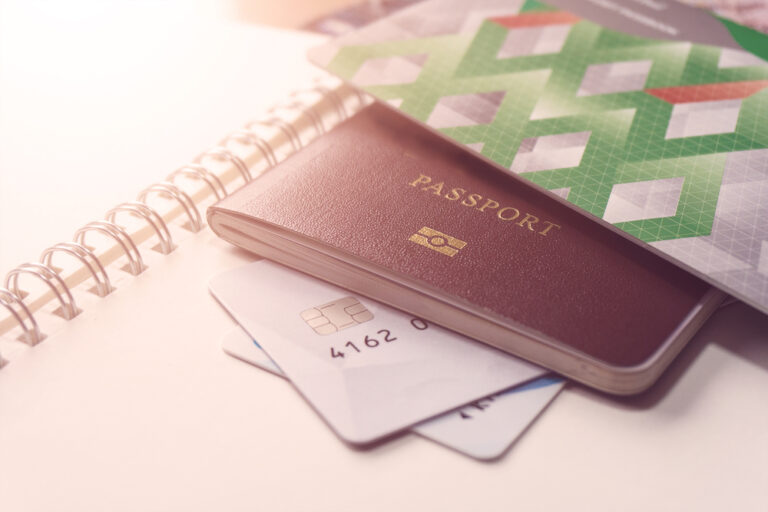 If you want to step up your game, consider RVing overseas. It may sound ridiculous and pricey, but hey, it also sounds like an adventure! This might just be your next best RV trip, especially if you haven't traveled abroad yet. From driving new wheels, exploring new scenery, and learning new customs, an RV trip overseas could be just the thing to break you out of that vacation rut.
Come on… just say yes and we'll figure out the rest for you — the 'what to- bring's' and 'where to's' before your international RV trip that is. In short, we made a short list designed for your next RV journey abroad!
So, are you ready to pack those bags? Here are the things you need to know.
1. Expect a LOT of Paperwork
We're not talking about the ones you have piled on your desk, or about a grocery list. Before we get you settled, we must first gather all the necessary papers and documents. You might think it's going to be a boring and tedious task but believe me, it's going to be worth it when you arrive hassle-free. Here's a mini checklist for all the important papers you SHOULD carry with you:
US passport
Travel visa
Medical and auto insurance
Driver's license
A credit card you can use everywhere
Notebook for your itineraries
Items to declare (if you have any)
2. RVing Overseas Means Cutting Down On The Extras
Extra luggage always makes airport travel a pain in the you-know-what. We often plan to travel light, but how do we know how light is 'light'? Shed off a few pounds in your luggage by selecting only the essentials — the things you absolutely can't live or RV without. Toiletries and groceries can always wait until your arrival at your destination.
3. International RV Campgrounds 101
Welcome to the 'Find the nearest campground in an unfamiliar country' section. This is where we'll share a serious technique for making yourself comfortable in new RV parks. In case Google isn't making you feel any smarter, try searching for RV hosting sites instead. Camperado, Good Sam, and Escapees are some of the most reliable RV camps you can ever encounter. What do we love about these RV websites? They offer you discounts, and sometimes they waive the fees for you!
4. RV Clubs Gone Worldwide
If you've been RVing for quite some time now, I'm sure you've met the different types of campers. RVing overseas is not just driving to this new place and completing today's itinerary. It's about getting new buddies too! You can join international RV clubs and groups and use them as your primary support. Traveling the world by yourself is a romantic notion, but it doesn't mean you have to be alone. Get yourself your own partner in crime!
Be a member of RV clubs worldwide to make your travel abroad easier. Think the wildest road in the world is calling you? Join Safari International, where you'll have plenty of tips for exploring the wild. Insider tip: It's not that hard to impress the locals abroad, but it would be helpful if you take the time to review a country's etiquette and customs.
5. Safety
Safety should always be your number one concern when RVing overseas. Driving new wheels on unfamiliar wild roads might be difficult at first. Don't be overwhelmed though. One helpful tip is to download apps that let you view the map of the country you're in. Or make sure that the RV you rent has a functioning GPS. Always follow the traffic rules! And practice the same safety techniques you do back home.
Think you're tough enough to conquer the world? We think you are! Remember these 5 quick tips when RVing overseas and you can kiss all your worries goodbye. If you'd like to share your ultimate idea about RVing overseas, we would be happy to hear from you. Leave your thoughts in the box below and we'll take care of sharing it with the world. Happy Travels!