RV Owners
Last updated on January 15th, 2023. Originally published on February 14th, 2019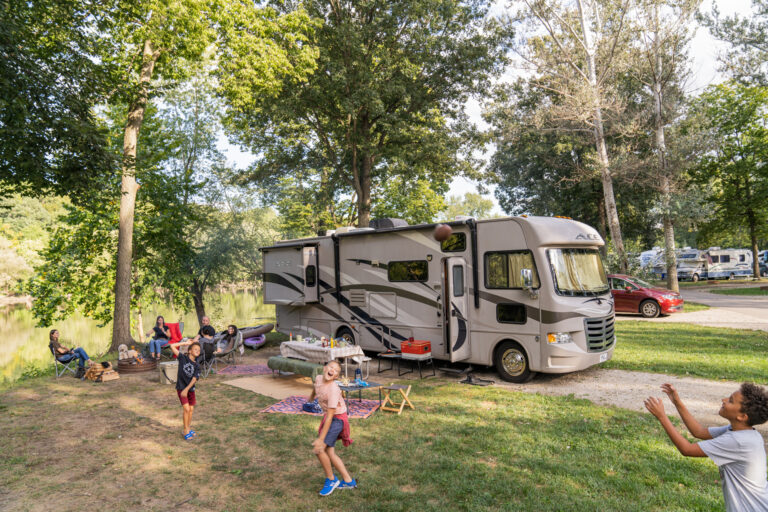 RVs are not cheap. For this reason, you'll want to make sure you're taking really good care of yours. As is the case with any vehicle, taking good care of your RV requires routine maintenance in addition to repairing any issues that may pop up.
Many people are completely unaware of what their trailer or motorhome maintenance routine should be. Others neglect maintenance, thinking it is unnecessary or a simply a nuisance. Unfortunately, RVs that are not properly maintained don't last long.
Use the tips in this article to ensure your RV stays on the road for years to come.
The Importance of Your RV Owner Manual
Let's first discuss your RV owner manual. This little book is chock-full of super important information about your rig. Make sure you hold onto this book so you can reference it whenever necessary.
Don't know where your owner manual has gone? Try searching for it online! Most manuals can be found in PDF form. You can then print this out or save it to your computer.
No matter how you save your manual, you'll want to take a peek at it right away to check out the maintenance schedule. Put reminders in your phone or on a calendar when it's time to perform routine maintenance to ensure these things are done promptly.
You'll also want to pull your manual out anytime you are making a repair or performing a maintenance task you are unfamiliar with. Often, the manual will provide tips on how to do these things properly, along with information on little quirks your rig may have.
Regular RV Service Tasks
Routine maintenance keeps your rig in tip-top shape and helps prevent breakdowns and other issues along the way. Wondering what kinds of routine maintenance tasks you should be doing? Below is a list of jobs every RV owner should be keeping up with:
RV oil change (motorhomes only) — quarterly
Check fluid levels (motorhomes only) — quarterly
Brake testing and parts replacement — every 6 months
Clean and re-pack wheel bearings — every 12 months
Check tires for wear, cracks, and correct pressure before every trip
Replace RV tires as needed and every three years, regardless of tread depth
Check batteries for corrosion and proper connection; clean and adjust as needed — quarterly
Before every trip check the signal, brake, and marker lights
Check visible wiring, lighting fixtures, and converter for loose connections, overheating, dirt, and/or corrosion — every 6 months
Use AC plug tester to check all outlets — every 6 months
Check all pipes and water lines for leaks — quarterly
Flush out holding tanks — monthly or after each trip
Clean fresh water tank — every 6 months
Winterize water system — before each winter
Flush water heater of debris and replace anode rod (if applicable) — every 6 months
Check torque on all nuts and bolts on RV and hitch — every 6 months
Clean and lube hitch — every 12 months
Reseal all seams, including those on the roof — every 6 months
Clean and treat slide rubber seals — every six months
Clean and lubricate awning — every 6 months
Clean roof and exterior walls — every 6 months
Clean refrigerator and A/C covers — every 6 months
Check propane lines and hardware for leaks and obstructions — every 6 months
A Quick and Dirty RV Repair Guide
Of course, even the best maintenance can't prevent all problems. Therefore, it's a good idea to know how to take care of at least some RV repair tasks. Luckily, many motorhome and travel trailer repair jobs are fairly straightforward.
Below, we've made a list of some of the most common RV problems and linked to solutions to these problems:
Where to Find Motorhome Parts
Doing any repair requires that you acquire the right parts. Luckily, most RV parts are easy enough to find at Camping World, Amazon, or any other store that sells camping supplies.
Looking for something that can't be found at one of these stores? Try contacting your RV's manufacturer to find out where you can find the item.
When You Can't Fix the Problem
There will be times when you can't—or don't want to—fix a problem your RV is having. Luckily, there are plenty of professionals to help you get the issue taken care of. Simply search the internet for "RV service near me" and you'll be well on your way to finding a friendly repair person to get you back on the road.
This post may contain affiliate links.