RV Owners
September 6th, 2019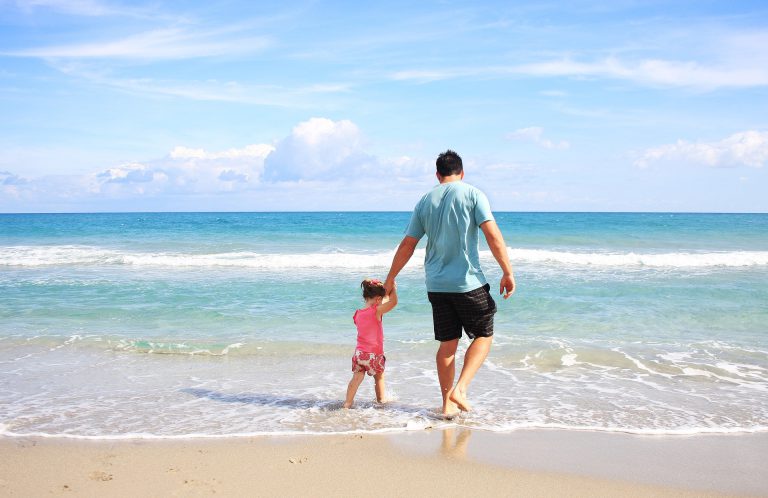 One of the very best types of vacations out there is the classic beach vacation. After all, what could be better than spending your days soaking up the sun, splashing in the ocean, and building sandcastles? The beach is the ideal place for families, couples, or singles, and offers a wide variety of activities and amusements for people of all ages.
Considering what a great vacation destination the beach is, you might be thinking there is no way to improve upon the experience of tropical vacations. However, there is one way to make the whole getaway even better: an RV on the beach!
That's right! Some of the best beach vacations are those taken in an RV. So what are you waiting for? Let's start planning your RV beach trip right now.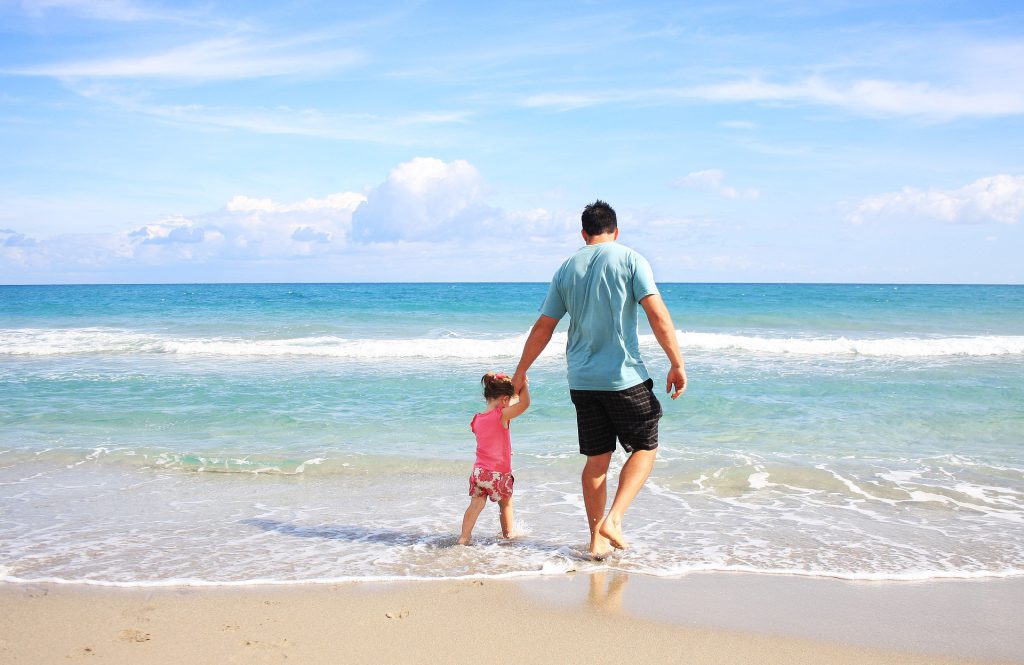 What to Look For in Locations for Beach Vacations
Wondering what you should be looking for in a beach vacation location? Lucky for you, we know exactly how to find good vacation spots by the sea. Keep these things in mind and you're sure to be happy with your choice.
Distance to the Beach
Staying in an RV means you can park wherever you're allowed. For this reason, we highly recommend looking for a campground located right on the beach, or at least within walking distance. You might want to consider the view too, as nothing is better than waking up to a view of the ocean out your window.
Price Point
Part of the draw of camping is the fact that you can do so on a budget. Therefore, you will want to consider price point when picking out the ideal beach vacation spot for your next getaway.
Average Weather
The perfect beach day is sunny and warm. That said, this doesn't mean all beaches are always sunny and warm.
Consider the time of year you will be vacationing and what the weather will be like in the area you're thinking about heading toward. Winter beach trips will need to be done in the south, while summer beach vacations are good no matter where you go!
Finding Cheap Vacation Spots Near the Beach for Your RV
As mentioned before, price point should definitely be taken into consideration when choosing your destination. One of the best things about beach vacations is that they can be relatively cheap while still being fun and relaxing. As is the case with most vacation destinations, the least expensive lodging option at the beach is almost always going to be camping.
That said, the key to ensuring your cheap beach vacation is as inexpensive as possible is knowing where to look for budget-friendly campgrounds.
State Parks
State parks offer some of the most budget-friendly options around. Fortunately, there are plenty of state parks on and near beaches. Before looking at private campgrounds, be sure to check out the state park options in the area you'd like to visit.
Free Boondocking
Some beaches even offer free boondocking. If you don't mind camping without any hookups and want to save a ton of money, this might just be the option for you. Check out Campendium or Freecampsites.net to find free beach camping options wherever you'd like to be.
Membership Camping
Do you belong to a camping club or hold a membership to a particular chain of campgrounds? If so, you might want to check the camping options included with your membership. Often this will allow you to camp at a very discounted price or even free.
Some camping memberships to consider include Thousand Trails, Coast to Coast, and Passport America.
Perfect Family Vacation Spots Near the Beach
Adults who are headed to the beach can stay just about anywhere and have a blast. But what if you're headed to the seaside with your family? How do you go about finding a great campground that'll keep the kids and adults in your party happy?
Look for the following things to find the best family vacation spots:
Rules
If you're looking for a place to stay with kids, you will definitely want to double-check the campground rules before booking. Some campgrounds cater to the senior crowd while others may charge a per-person fee, meaning large families will be spending a small fortune to stay.
Amenities
As an adult, you may not care too much about amenities (except perhaps a hot tub and clean bathroom), but kids go crazy for amenities. Therefore, if you're looking to keep your vacation simple and cheap, finding a park with things like a playground, splash pad, and basketball court is well worthwhile. In fact, these things might even be worth paying a premium for.
Activities
Many RV parks host a variety of activities throughout the week. If crafts, organization games, and group campfires are the kinds of things your kids enjoy, you will want to seek out campgrounds that do these sorts of things. Once again, these are things that are worth the extra effort to find, and worth the extra cost if you do find them.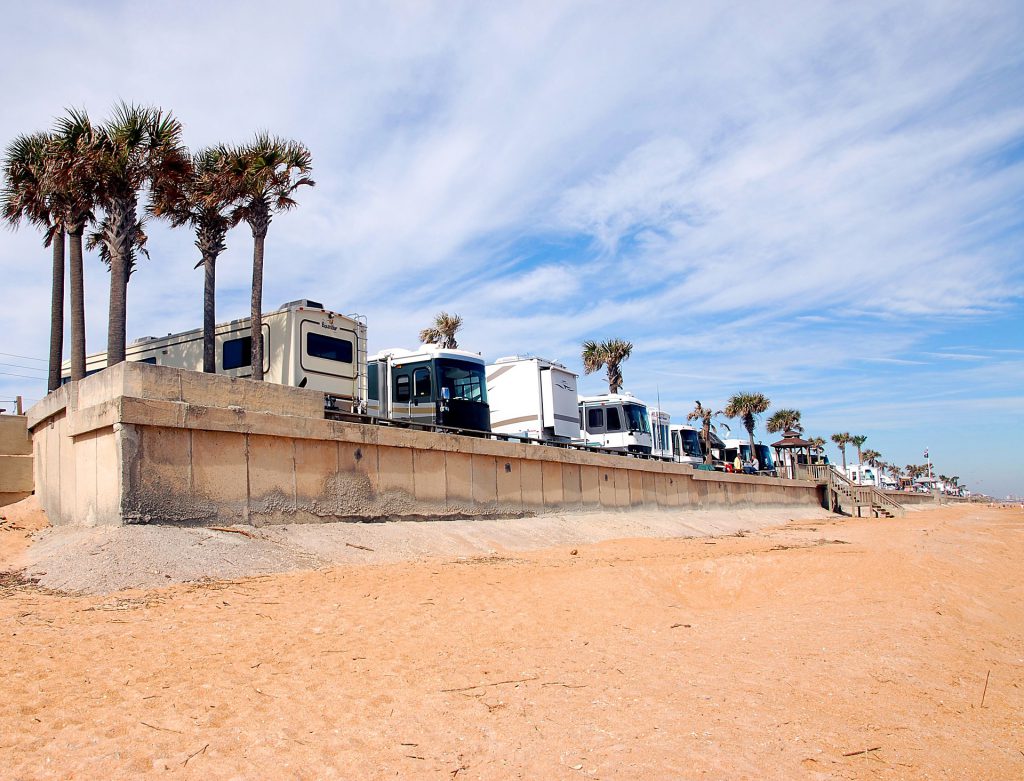 Beach Rentals for Your Vacation
Want to go on a beach vacation but don't own an RV? You could of course splurge on one of the many beachfront rentals found at nearly any seaside vacation destination. However, you'd likely be even more comfortable in a rental RV parked on the beach and you might even save a buck or two while you're at it.
Check out the hundreds of rentals listed here on RVshare to find the ideal beach vacation vehicle for you.