RV Owners
August 21st, 2019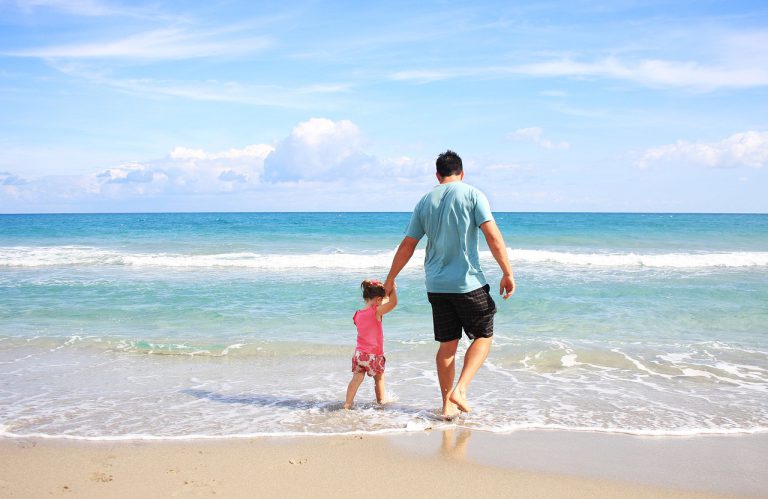 There's nothing that says "summer" as much as a long, leisurely day at the beach. (Okay, maybe hot dogs, ice cream cones, and fireworks… but the beach is pretty classic!)
That said, it takes a certain kind of disposition to laze about in the sun all day with literally nothing to do — or even with their nose in a mystery novel. Especially if you've got the kids along for the ride, you're likely going to need some beach games to help bide your time by the tide.
Fortunately, there are tons of fun beach games to choose from, including super-simple ones that require almost no equipment at all as well as slightly more gear-intensive classics. In this post, we'll walk you through the very best beach games for the whole family, from beach bocce ball and frisbee to ones you likely haven't heard of.
Ready to get a little competitive while you get your tan on? Keep reading!
The Best Beach Games
Here are some of our favorite beach games.
1. Beach Bocce Ball
When it comes to classic beach party games, bocce ball pretty much tops the list — and we can see why. It's super simple but it stays fun no matter how many times you play it, thanks to the unpredictability of the luck-based outcome.
Here's how it works. Up to four individual players or two group teams can play, and all you need to get started is a set of beach bocce balls, which you can come by pretty cheaply or order once for just under $100. That way, you'll know you always have a pristine, durable set to get busy with.
Either way, once you've got the balls, grab your group and draw a "shooting circle" in the sand, approximately 5-8 feet in diameter. It can be helpful to mark out this circle using sticks, rocks, or some other more tangible object than the sand itself, which can easily shift. Then, a player stands inside and tosses the jack, or smallest ball, outside of the circle. The object of the game thereafter is to be the person or team who can throw their bocce ball closest to the jack from within the circle. Super simple — in fact, it almost sounds boring, right? But the thing that keeps people coming back is the fact that you could be winning the whole time and suddenly have your ball misplaced or be one-upped by an opponent with no warning.
This game is simple and great for camping groups of all ages, and you don't necessarily have to be on the beach to play it!
2. Beach Frisbee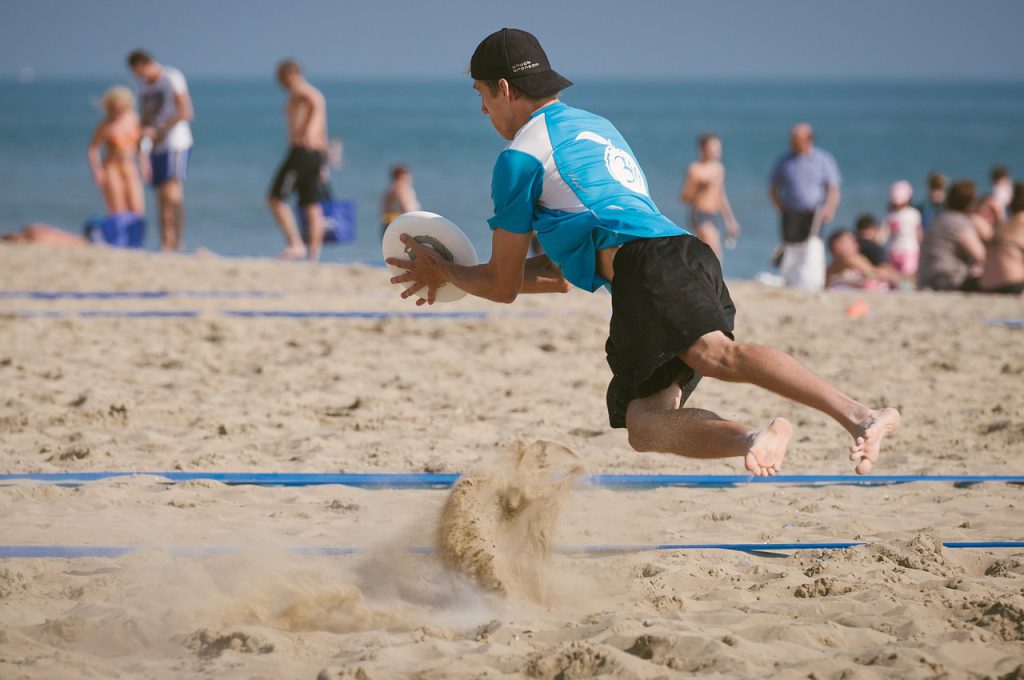 Here's a classic you likely already have the gear for: beach frisbee. In fact, one of the coolest parts about this option is that it can be as low-key or as competitive as you want; just toss a frisbee back and forth between friends or make it into a serious competition. It's up to you!
If you're not sure how to make frisbee-throwing into an actual game, take heart: there are plenty of fun ways to go about it. Check out this list of more than 15 fun frisbee games that are totally beachable, from Tic Tac Toss to frisbee beach tennis.
Beach Games for Adults
Traveling with a group of friends or looking for something to do once the kids have retired to bed? There are plenty of great beach games for mature audiences — and you can get as PG-13 as you desire.
3. Portable Corn Hole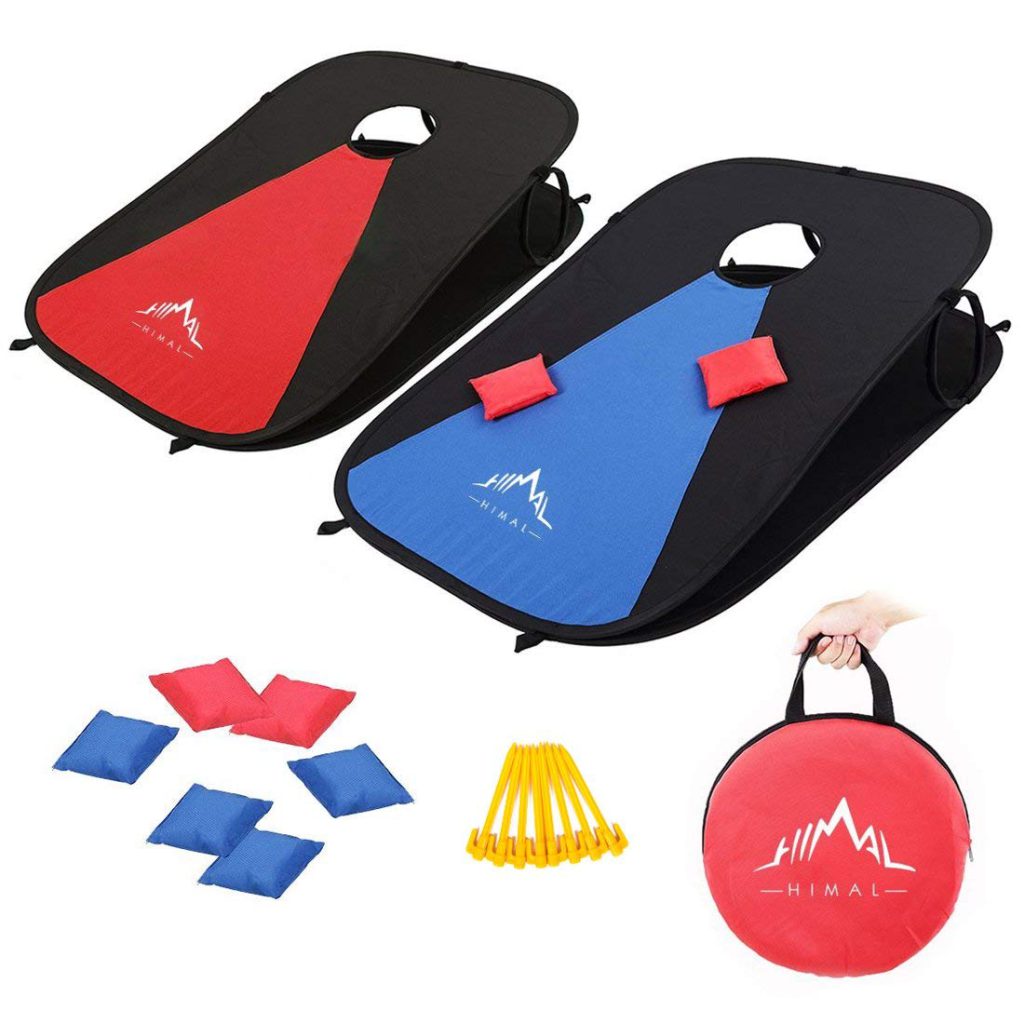 Everyone's favorite classic pub game can come with you these days, thanks to the magic of portable corn hole sets. Made of lightweight, durable materials, this carry-and-go kit will stay with you for many camping trips to come — and given the simplicity and universal adoration of this bag-tossing game, we expect you'll get good use out of it.
4. Never Have I Ever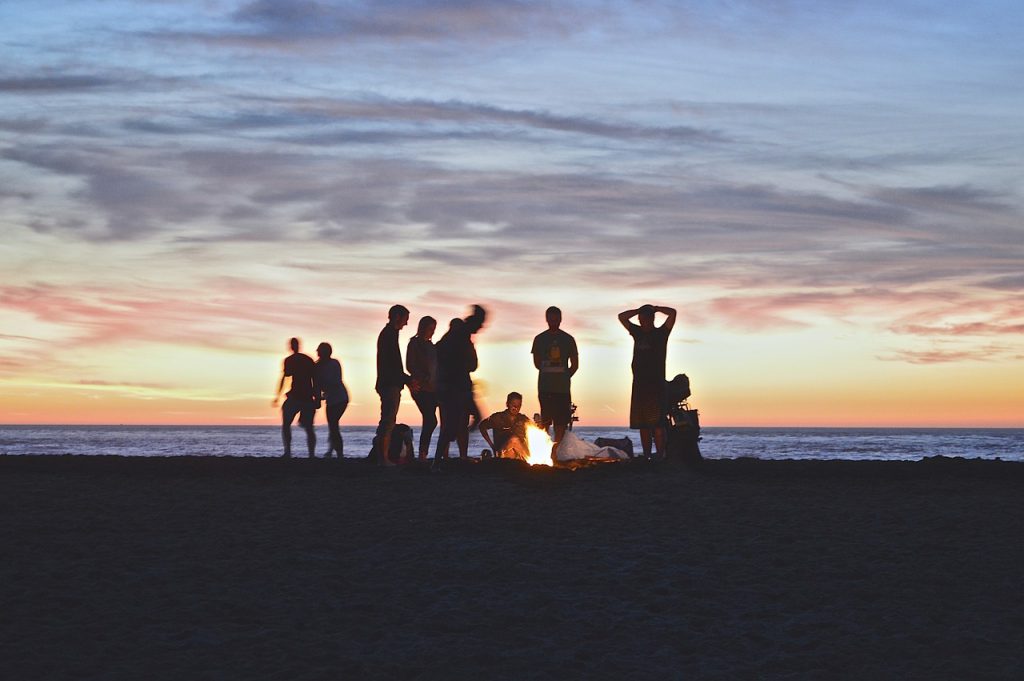 Okay, hear us out — because yes, you probably haven't played this one since college, and yes, you can play it absolutely anywhere. It's by no means beach-specific.
But as a kid who grew up in Florida and spent a lot of time at the beach in college, I can tell you that gathering with your friends around a beach fire (or the cooler, during the daytime hours) to play this classic, revealing game — often best paired with booze — made for some epic laughs and fond life-long memories. It's way better than beach paddle ball if you're looking for an adults-only diversion!
5. Bucket Ball
There are all sorts of beach ball games out there, but this one bears a striking resemblance to a… well, a different kind of ball toss. That's right, it's basically life-size beer pong. (Though we can't recommend you actually shotgun a whole sand pail's worth of beer at a go!)
Instead of wasting gallons of beer and potentially landing yourself in the hospital, the makers of Bucket Ball offer easy-to-use fill lines: one a third of the way up the pail for sand, which you then top off with water. That way, the buckets stay in place and nobody gets sick. Plus, you can still have a *normal*-sized amount of beer to sip on from the comfort of your beach koozie.
Beach Games for Kids
Want to get the kids in on the action? Here are some of the best beach games for families.
6. Kite-Flying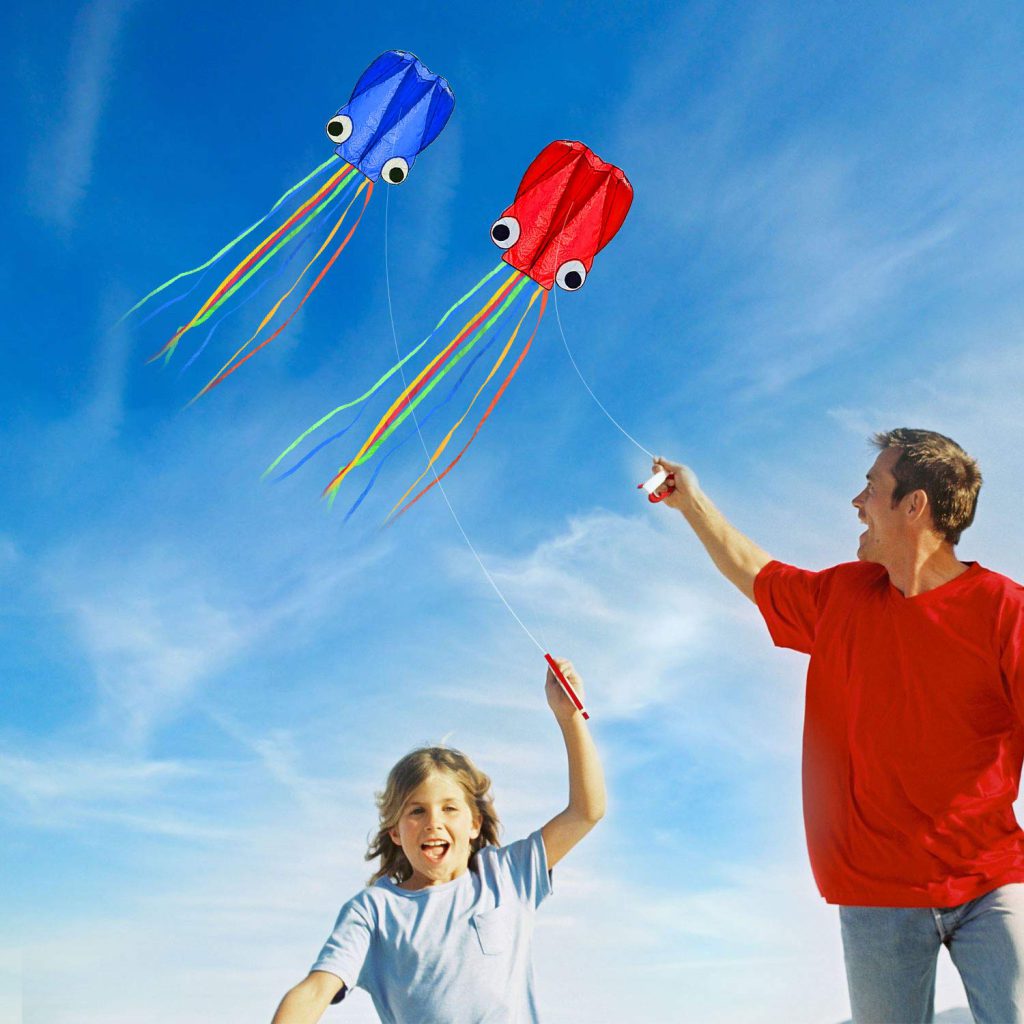 It may not be a game, per se, but there's something to the simple magic of watching your kite float on air. And as long as your kids have a patient adult to help them steer clear of any string tangles, flying a kite could easily keep them occupied for a whole beachy afternoon, particularly if it's a kite as visually interesting as these adorable octopuses. (Yes, that's actually the right pluralization!)
Along with being a classic outdoor activity for the beach and beyond, kite-flying is affordable, simple, and super reusable — if you take care of them, your kites will last you for years of fun flying. All you have to do is get out there and catch the wind!
7. Ring Toss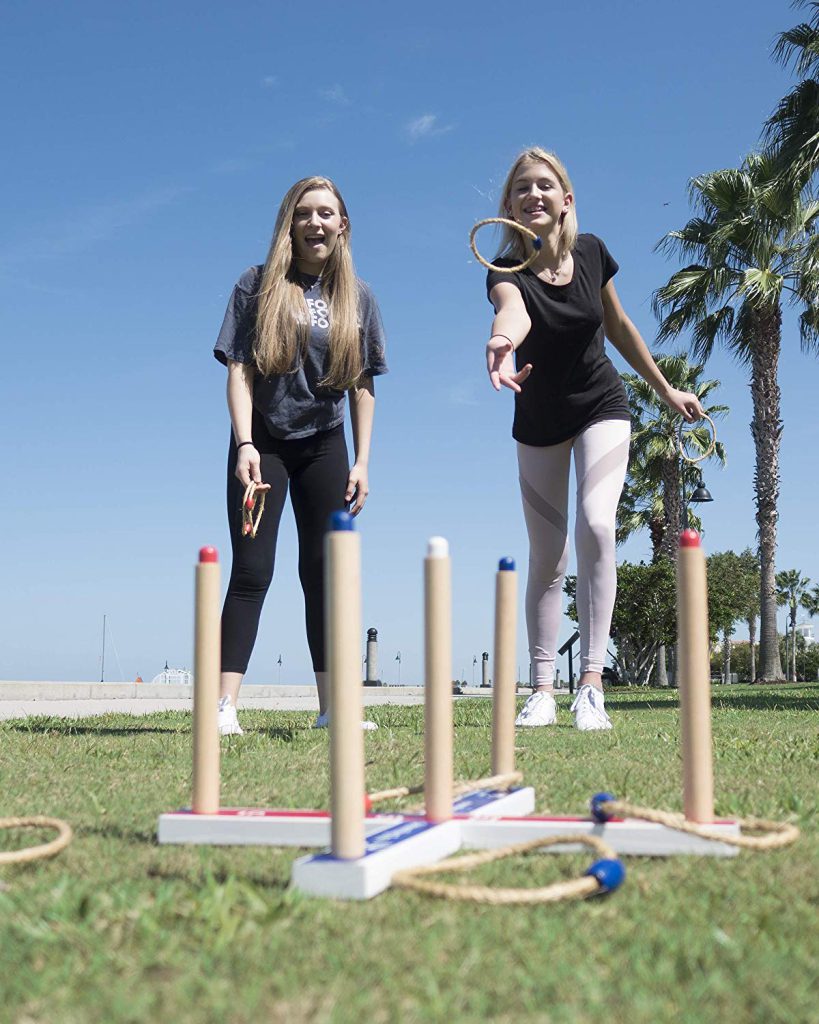 Whether you're traveling with a group of friends, a family, or even just as a couple, ring toss is a perfect game for literally any camping party — and it couldn't be any more affordable or cheaper. This set comes complete with a base and pegs made of durable wood, the rings themselves, and a water-resistant bag to carry it all in, all for less than $20. You can set it up and get tossin' literally anywhere you go camping, whether it's on the beach, in the woods, or even just in your own backyard.
8. Water Gun Fights
Who doesn't have a fond summer memory involving getting soaked by someone who purportedly loves them? These water guns make it easy to recreate those memories with your own kids — and it's the perfect way to cool down on a hot beach day under the sun. We like this simple set because it comes with not one or two but four super-soakers for the insanity-low price of $10, foregoing the fancy and unnecessary add-ons in favor of perfecting the real purpose of such a toy: to soak others!
Looking for Even More Games to Play at the Beach?
While we hope this list of our eight favorite beach games has given you some serious help on the brainstorming front, don't get us wrong: there are plenty of other amazing, sand-safe games out there. You can find tons just by searching for "beach games" on Amazon, for instance, not to mention taking other classic road trip games, like I Spy, onto the beach.
But no matter which games keep you occupied while you're surfside, an RVshare vehicle is the perfect way to set up camp once you get there! With a wide array of rigs available in every shape, size, and interior footprint imaginable, RVshare gives you the opportunity to experience the real RV life — not the big-but-blah, straight-from-the-manufacturer rigs you get from a regular RV rental dealership.
Our RVs come backed by A-rated insurance policies that are top of the industry, and our helpful customer service team is always standing by to answer your concerns and questions. Plus, our RVs are often pet-friendly and sometimes can be towed to and set up at your destination, so all you have to do is sit back, relax, and enjoy the view.
Happy camping — and don't forget your sunscreen!
This post may contain affiliate links.