Luxury Camping
August 20th, 2021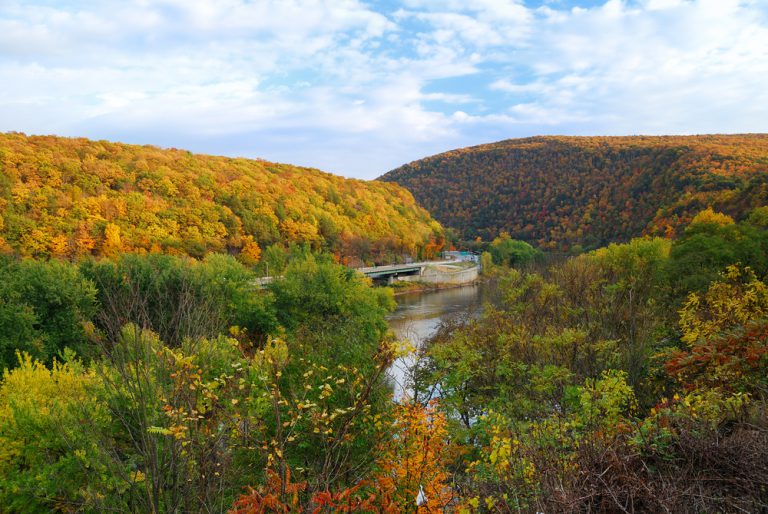 Pennsylvania, dubbed the Keystone State, is rich with American history, and it is a popular RV destination owing to the variety of landscapes available. Whether you're looking for farms, woods, sandy beaches, or mountains, you'll find it all in this expansive state. Seeing Pennsylvania's magnificent streams, lakes, mountains, and natural parks, however, doesn't mean you should expect to sacrifice comfort. Luxury RV campgrounds are plentiful in this area, and they offer all of the modern conveniences you've come to expect without having to worry about where you'll spend the night or giving up amenities you may need.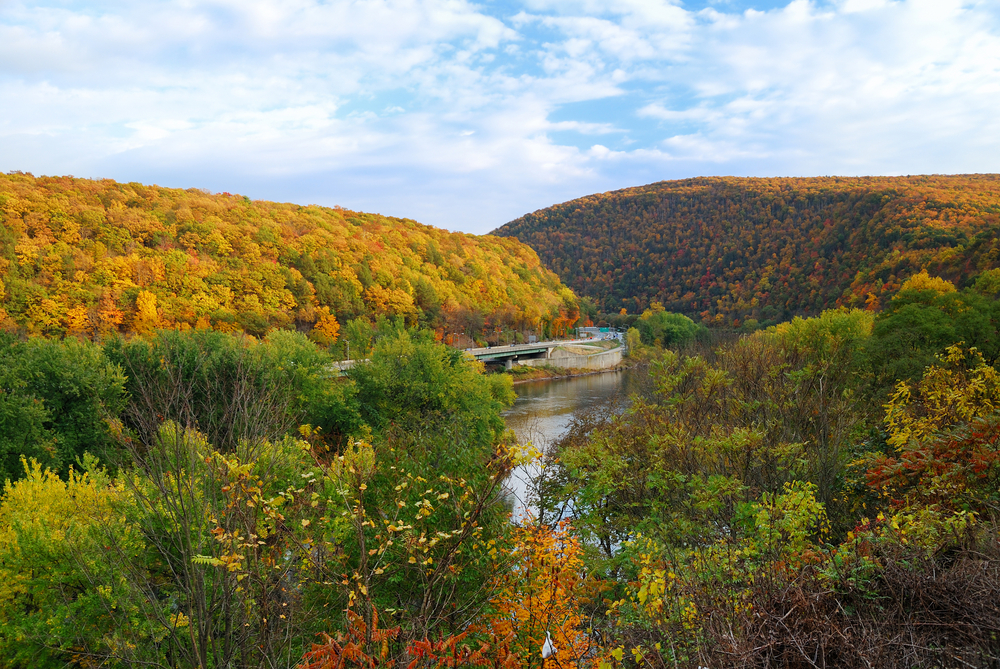 Luxury RV Parks in Pennsylvania
West Haven RV Park and Campground
The picturesque Presque Isle State Park in the state's northwestern corner is only minutes away from West Haven RV Park & Campground. It's also close to the popular Waldameer Park & Water World and the Erie Maritime Museum, all of which are located in Erie's waterfront city. Fishing fanatics will love this spot thanks to its closeness to major fishing sites, including Lake Erie, Presque Isle, Elk Creek, Trout Run, and Walnut Creek. Paddling in the huge swimming pool, picnicking, or hiking and biking on the various on-site paths are all sure to keep everyone in your group entertained.
Lake-in-Wood Campground
Lake-in-Wood Campground is located in Narvon, Pennsylvania, in the state's southeast area, about 60 miles from the bustling metropolis of Philadelphia. It's also close to the Amish Village, Reading Public Museum, Natural Lands' Crow's Nest Preserve, and French Creek State Park, all of which are famous tourist destinations in the state. This family-friendly RV park takes pride in offering a variety of on-site activities for people of all ages. Whether you love fishing, mini-golf, cycling, paddle boating, or sports, this is one of the finest luxury campgrounds in Pennsylvania with plenty of options to fill your days. Each week, the team goes above and beyond to arrange fun events like laser tag, chili cook-offs, bingo, and more.
Woodland Campground
Woodland Campground is nestled in central Pennsylvania's beautiful mountains. Moshannon State Forest, Black Moshannon State Park, Quehanna Wild Area, and Sproul State Forest are just a few of the stunning natural places in the vicinity, making it a very viable option when deciding where to find luxury RV camping in Pennsylvania. In addition, the Bryce Jordan Center, Arboretum at Penn State, Palmer Museum of Art, and Pennsylvania Military Museum are all within walking distance. Whether you like peace and quiet or want to be as active as possible, Woodland Campground provides something for everyone, young and old. More adventurous guests will enjoy the on-site hiking and bike paths, as well as the scheduled activities, fishing lake, and gaming room.
Gettysburg / Battlefield KOA Holiday
The quiet Gettysburg/Battlefield KOA Holiday is located approximately five miles from historic Gettysburg in southern Pennsylvania. You'll feel like you're in a secluded paradise, yet you'll be just minutes from the Eisenhower National Historic Site, Gettysburg National Military Park, Little Round Top, and Devil's Den. This KOA, like most others, provides a secure, family-friendly, and enjoyable base for your RV trip. The heated pool, nature path, gem mine, life-size activities, mini-golf, and weekend pancake breakfasts will delight visitors who are luxury camping Pennsylvania. There's even a pet playground to keep your four-legged family members entertained.
Leonard Harrison State Park
Leonard Harrison State Park is located along Pine Creek in the state's northern area. It's also close to Tioga State Forest, Pine Creek Gorge, Colton Point State Park, and Susquehannock State Forest, among other natural wonders. The Animaland Zoological Park and the Arcadia Theatre are two other intriguing places in the region. Leonard Harrison State Park offers plenty of hiking, picnics, guided walks, fishing, hunting, and wildlife viewing, as well as contemporary amenities such as clean toilets, warm showers, and electric hook-ups.
Where to Luxury Camp in Pennsylvania
Pennsylvania has always drawn numerous visitors and tourists with its beautiful blend of metropolitan life, lush outdoors, and charming villages. The Appalachian Mountains are likely to be your happy spot if you enjoy getting off the main path; Allegheny and the Poconos are important subranges of these. The mountains, as well as the magnificent lakes, footpaths, and rivers, give plenty of opportunities for nature lovers to have fun. If staying in the Poconos appeals to you, you're in for a wonderful nature getaway in some of the state's most beautiful locations. 
Luxury RV campgrounds in Pennsylvania allow you to experience all of the rustic beauty of camping while also having access to the comforts of home. With over 200,000 acres and no admission fees, Pennsylvania state parks provide endless possibilities for hiking, picnics, camping, fishing, hunting, and so much more. 
Luxury RV Camping in Pennsylvania
Reservations in Pennsylvania state parks typically open 11 months in advance of your preferred date. You may even book a spot merely to put it on hold if you're not sure you will be able to use it as the cancellation cost is only $10 if you withdraw at least seven days ahead of your visit. Rates in Pennsylvania parks will vary based on the season, park, and length of stay, although Pennsylvania residents receive a discount. A minimum stay of two nights to a week may be required depending on the season and location.
What you pack for your visit to luxury RV parks in Pennsylvania depends on how long you'll be staying and what kind of activities you plan to pursue, as well as whether you want to cook everything over an open fire or in the kitchen of your RV if the option is available. Be sure to pack plenty of water for any days filled with outdoor excursions, and extra snacks are never a bad idea as well. Watersport fans travel to Pennsylvania during the summer months to enjoy kayaking and white-water rafting on some of the country's largest rivers, including the Delaware, Ohio, and Allegheny. It's best to travel with a friend or family members if you plan to pursue these activities so you can help each other out in case it's your first time.
Before you head out on your trip, check out our blog for all you need to know about luxury camping.
Visiting a luxury RV park is a way to go beyond your typical camping trip. These sites have beautiful amenities, including tennis and basketball courts, spas and fitness centers, golf courses, upscale bathrooms, and much more. Expect fun events and comfortable accommodations that make your vacation feel luxurious and special. Rent a beautifully maintained, peer-owned RV from RVshare and enjoy one of these exclusive resorts.