Camping Tips and Tricks for "Nature-Phobes"
RV Owners
December 23rd, 2017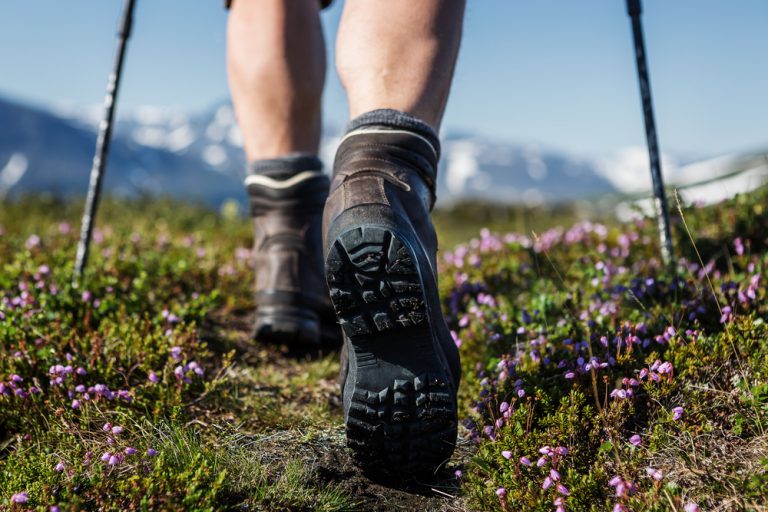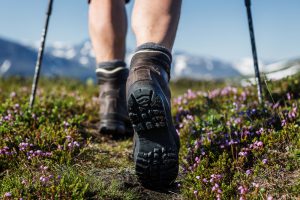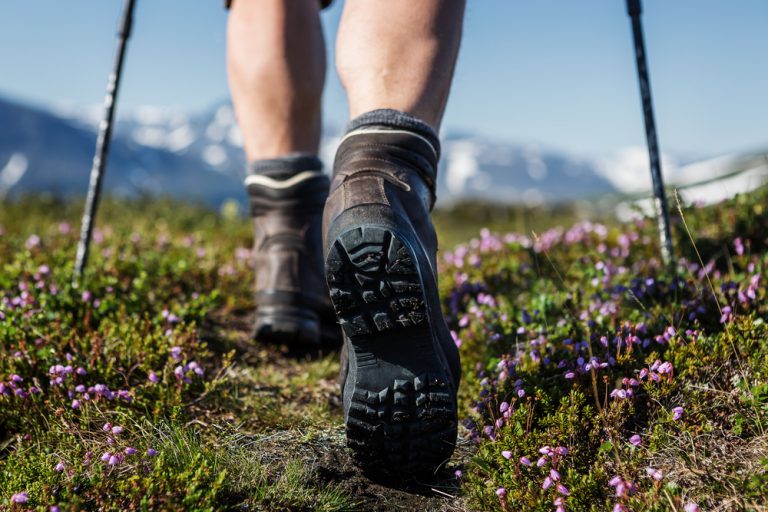 Although it may come as a surprise to those of us who love nothing better than setting up our tents, curling up in our sleeping bags, and making sure our hiking boots are ready and waiting for another long day in the wilderness as soon as the sun comes up, not everybody find camping as much fun as we do.
In fact, for some people, sitting outside on the porch while sipping a cocktail is about as close to "communion with nature" as they want to come.
These nature-phobes are more common than you think. In fact, you may just have one in your circle of friends — or even in your family. And if you're an outdoorsy type aching for a camping trip, the realization that your loved ones don't share your enthusiasm can be a little bit of a downer.
But before you disown your husband or daughter over their outdoor aversion, take heart: there are ways to make camping enjoyable even for the fussiest travelers, including tons of fun camping activities and essentials that will ensure comfort and shelter from the elements.
Here are some of our best ideas, tips, experiments, and tricks to make camping fun for beginners and skeptics.
Comfort Items for Camping
You don't have to go to a fancy, all-inclusive "glamping" site to make camping fun and comfortable (although it certainly is an option your nature-phobe friend or family member might find attractive!).
With a few simple accessories, you can create a cozy nest out of even the most remote backwoods campsite.
One of the most important comfort camping essentials: proper bedding items. No matter whether you're the "indoorsy" type or a total outdoor fanatic, everyone feels better when they've had a good night's rest.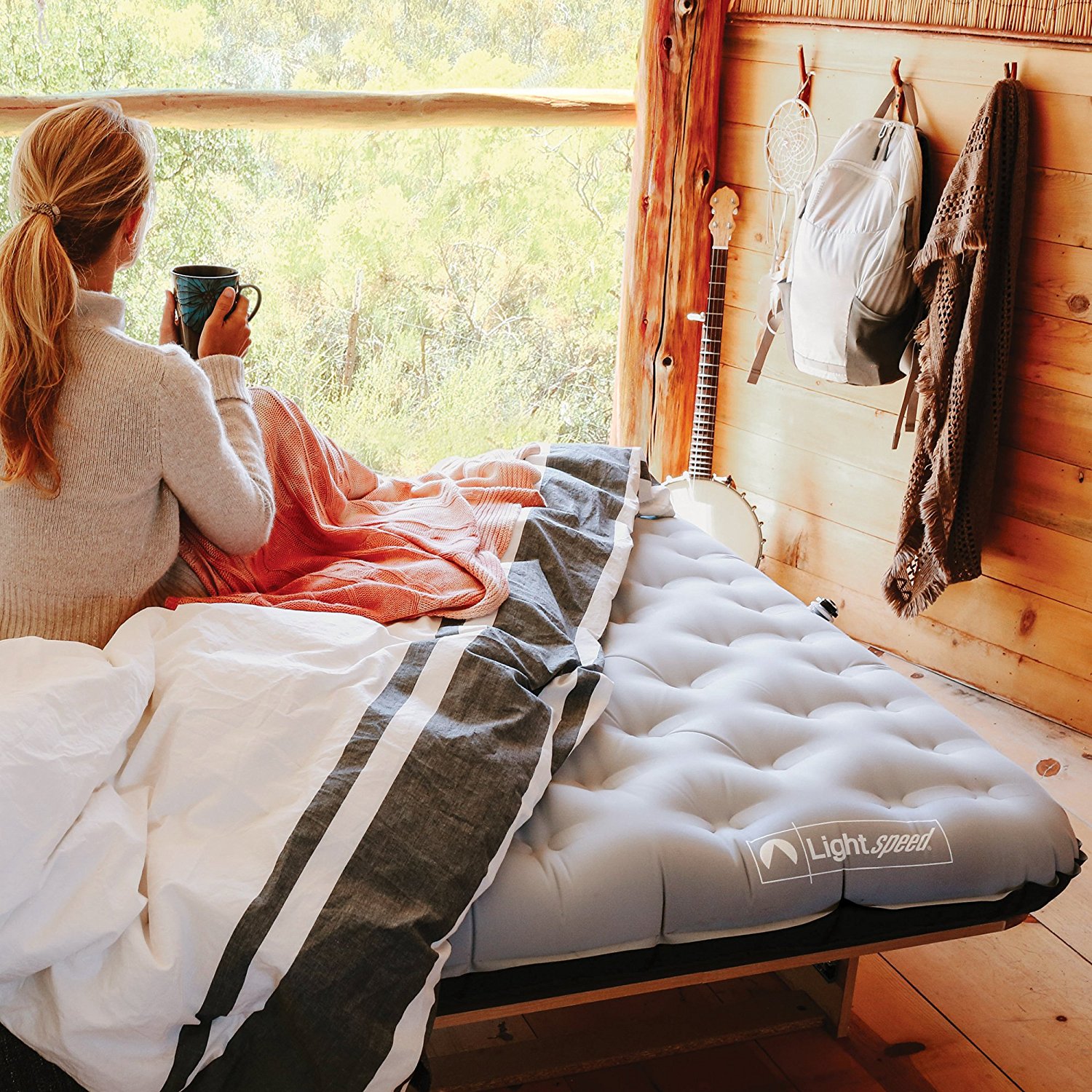 If you're tent camping, that means investing in quality sleeping pads and sleeping bags at a minimum — but you can also upgrade to a great camping air mattress, which will make your star-lit sleeping space feel like camping on a cloud. This is also one of the best camping ideas for couples if one member of your blissful duo is a little hesitant to sleep outside. They might change their mind about open-air cuddling if there's a nice, soft spot to do it in!
Camping Made Easy
Other great camping equipment that can turn a rustic site into a resort-like getaway include high-quality cooking equipment, like this propane-fueled Coleman stove, as well as a campsite-friendly coffee percolator and mug set. No one wants to live on trail mix and protein bars alone (although if you do need some extra trail fuel, we recommend Quest bars, which are delicious, low-sugar and chock full of protein!)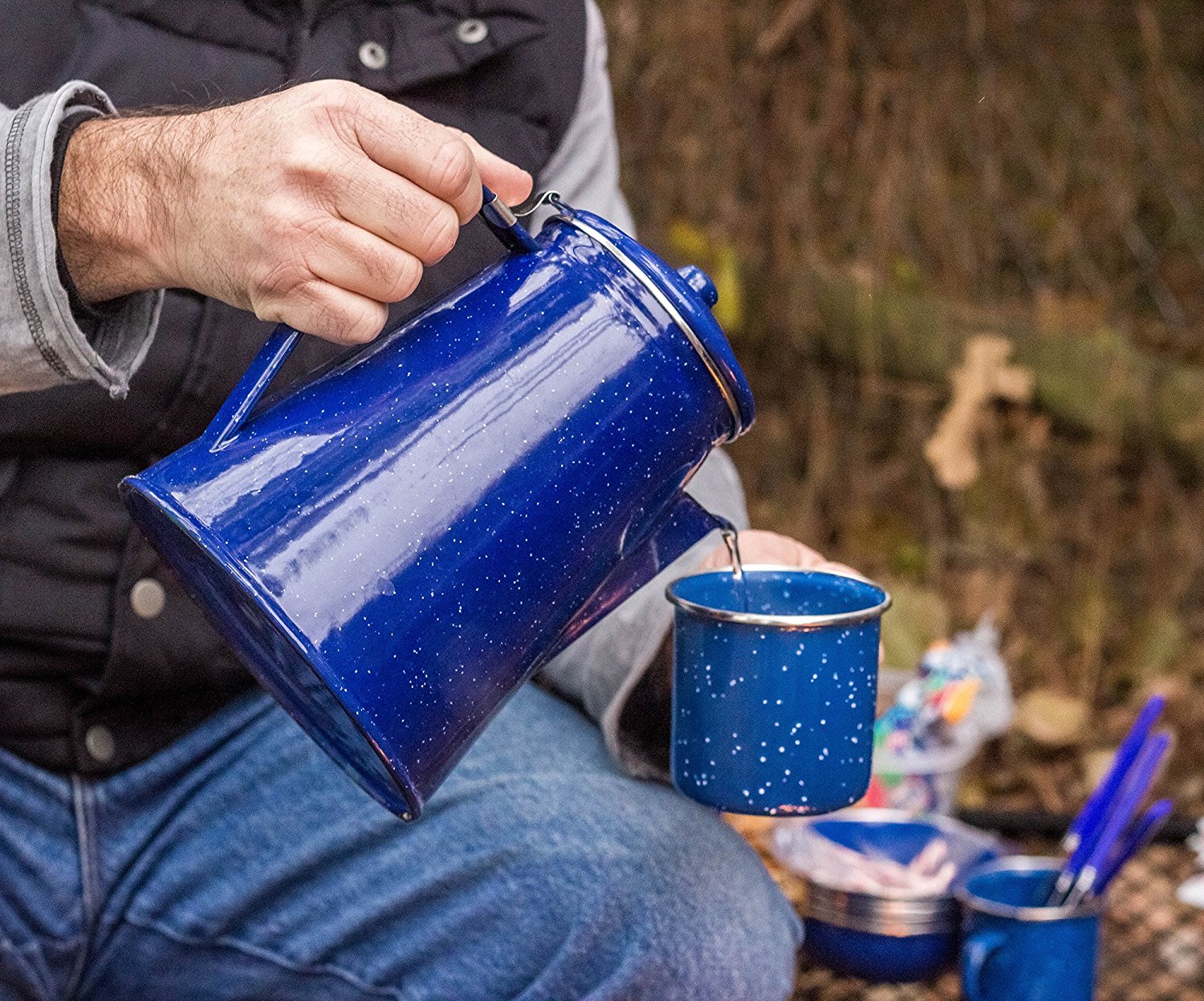 Of course, if you're really struggling to figure out how to make tent camping more comfortable, we do have another alternative. (And yes, we understand that this solution might be a little obvious, given our business… but we stand by it as a great option for nature-phobes everywhere!)
Comfort Camping RV Rentals
For our friends who love living inside four walls, the very best way to make camping comfortable is to ditch the tent in the first place.
Renting an RV can create a perfect balance between outdoor fun and indoor comfort, pleasing the whole family on your next camping trip.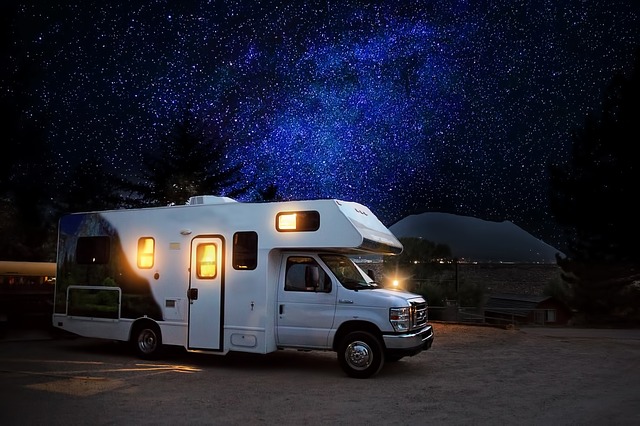 Obviously, renting an RV does come at a cost — but it's by no means prohibitively expensive, especially when you consider how much you're probably already spending on all that amped-up comfort camping gear. High-quality tents can easily run hundreds of dollars, and that's just the beginning. When you rent through RVshare, you'll get a great deal on a motorhome or travel trailer to call your home away from home for the weekend — and if you sign up for a Passport America membership, you'll also save 50% right off the top on your campsite accommodations.
Plus, you won't have to drag your nature-phobe loved one by her ankles into the wilderness, which is a perk that we'll go ahead and call priceless.
Camping for Fun
The best part about renting an RV for your next excursion is that you can easily participate in all the outdoorsy fun that drew you to the camping lifestyle in the first place during the day… while simultaneously enjoying the comforts of home at night. Because, let's be real — even the most rugged among us enjoy the conveniences of indoor plumbing, not to mention a lack of mosquitos!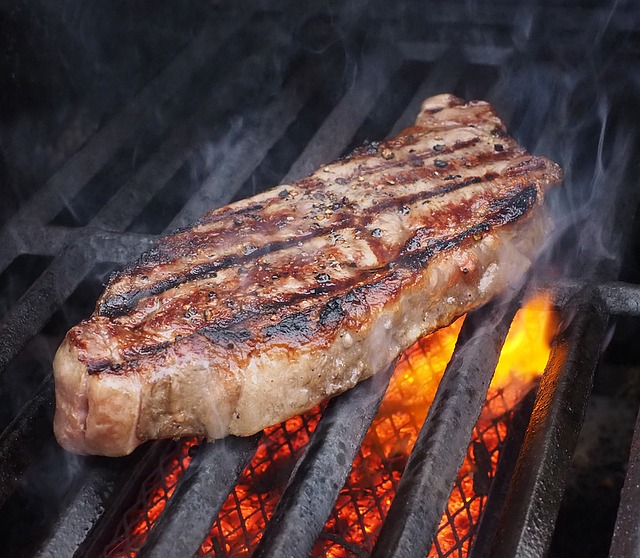 If your partner doesn't want to take on that epic hike you have planned, no problem: he can enjoy himself in front of the television back at the campsite while you go exploring. Better yet, have him whip up dinner in your RV's kitchen or fire up the grill so you'll have a great meal waiting for you when you get back!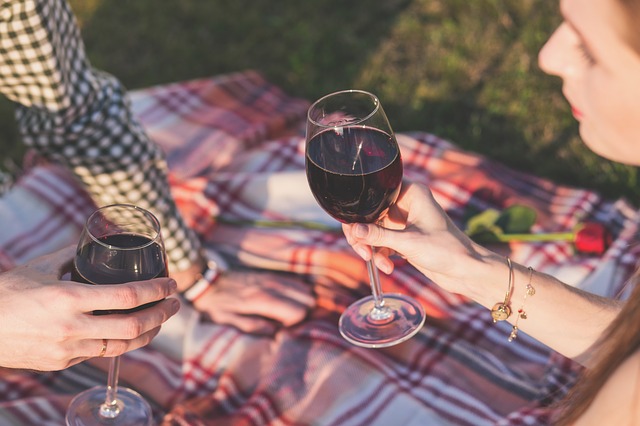 Draw your favorite skeptic into the great outdoors gradually with fun camping games and short-term activities, whether it's a simple hide-and-seek session with your child, a short walk on an interpretive trail with your sister, or even a picnic in a beautiful shady grove with your spouse. (Don't forget a nice bottle of wine for extra incentive!)
Need even more help coaxing a loved one into the wild, even in an RV? You've come to the right blog. We've written about all sorts of fun camping ideas, activities, and destinations, perfect for big families, couples, and every camping party in between. Here are some of our favorite recent posts to help you get started:
So: glamping, amping up your tent camping game, or RVing? What is comfort camping to you?
This post may contain affiliate links.