Travel Inspiration
Last updated on December 7th, 2022. Originally published on November 20th, 2017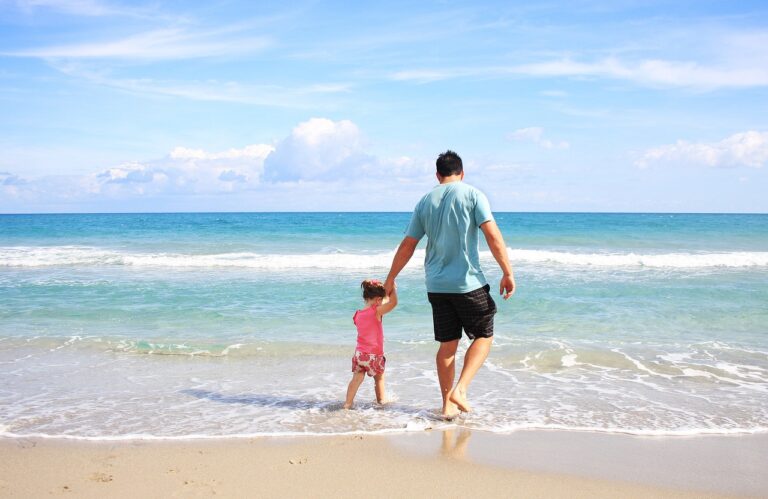 Think summertime's the only time to take a killer RV road trip? Think again! Winter travel is possible!
Hitting the highway during the winter isn't just possible — it's a really great idea, especially if you're looking to head somewhere warm and thaw out for a while! You'll also get a break from having to put on your coat, boots, and mittens every single time you go out the door, not to mention shoveling your driveway which seems like every five minutes.
Plus, wintertime is shoulder season for most destinations, which means it can be a very affordable time to travel — especially when you take advantage of your Passport America membership, which gets you 50% off your campsite accommodation fees at almost 1900 campgrounds across the country!
But you may be wondering, where are the best vacation destinations to travel to during winter? Even if you've got a trusty travel almanac (the Rand McNally Road Atlas is one of our favorites here at RVshare), it might not give you the full low-down on the best warm winter getaways.
Never fear: We're here to help! Here are some of the best places to visit when the weather outside is frightful.
United States Winter Travel
You've probably already guessed that when it comes to winter travel in the U.S., you'll want to set your navigation system to head south. (Psst: Check out our definitive guide to RV GPS systems here. The Garmin RV 760LMT, which includes a wireless backup camera, is a favorite!)
Although all the states have wonderful attractions to see and are lovely to visit at different points during the year, southern states like Arizona, California, and Florida don't get the same bitter weather as some of their northerly neighbors. That's why some of the best winter vacations in the country are south of the Mason-Dixon line — in December and January, non-freezing temperatures are the peak of travel luxury!
Best Winter Travel Destinations
So, ready to dig into the top winter travel destinations?
Here are some of the best cities and parks for winter travel by RV.
1. Sarasota, Florida
It might be best known as a retirement enclave… but there's a reason so many people choose to live out their golden years along these sunny gulf beaches, not the least of which is the year-round sunshine. December's a balmy 70 degrees.
Camping options abound, from private, resort-style options to simpler public lands and state parks, like Oscar Scherer. You'll be sure to see an osprey or two, not to mention some pelicans — and don't forget your extra-large beach blanket and sunglasses so you can really enjoy soaking up those warm winter rays.
2. Austin, Texas
This musical city might not have made its name on Christmas carols, but the air is sure to be full of holiday cheer when you visit this winter — and warm, to boot. With an average low well above freezing, all you'll need is a sweater or two and a nice pair of jeans. Comfy and thematic!
(Also, get it? "To boot?" Because boots? Because Texas?)
Austin also has the unique benefit of marrying city life with tons of fun outdoor activities. It's truly a town with something for everyone!
3. San Diego, California
Whether you spend it gallivanting in the coves of La Jolla or mingling with the proudly-weird denizens of Ocean Beach, San Diego is a perfect place to chase away winter blues with some red, orange, and yellow sunsets.
There are a number of RV parks close to the coast, but you can find even more if you venture a bit further inland, where it'll be even warmer — eastern California is a desert, after all!
4. New Orleans, Louisiana
They don't call it the Big Easy for nothing. It's hard not to feel relaxed in a town with some of the most liberal open-container laws in the country!
But even if you don't imbibe, it's impossible not to feel the festive spirit in this vibrant city — especially during the wintertime, when NOLA hosts epic celebrations for Christmas and New Year.
You can camp right in town to be part of all the action, or get away from it all a bit further afield on the shores of Lake Pontchartrain. With an average temperature that stays above 40 degrees, you can't go wrong either way.
5. Savannah, Georgia
What better place to ditch winter's chill than the epicenter of southern charm? The live oaks strung with Spanish moss rival any holiday decor we've ever come across, and the cooking — well, let's just say you won't be missing that tired turkey dinner. (Fried chicken and waffles are a totally acceptable substitute.)
Winter RV Travel
As you can see, there are heaps of wonderful places to travel to in your RV, even during the winter. In fact, this list is just the tip of the iceberg.
Other popular winter travel destinations include the rest of Florida's beaches, the beautiful sands of southern Arizona and New Mexico, and even some of the southern National Parks. For instance, Everglades National Park in south Florida stays warm all the way through winter, and although the Grand Canyon might be a bit chillier, it's just as stunning (and a lot less crowded!) this time of year.
We encourage you to spend some time looking over your favorite U.S. map or atlas — again, we recommend the Rand McNally Road Atlas, which is updated yearly and includes extra information about interesting stops and attractions you might otherwise miss out on. When in doubt, head south!
How to Winterize Your RV
Before you go winter RV camping, you will need to winterize your travel vehicle with antifreeze. Put antifreeze in any part of the RV that uses water. Pour antifreeze down the RV's toilet and the shower drain so that your RV's holding tank doesn't crack or burst.
However, you will need to do more than pour antifreeze down a few holes to prepare your RV for winter. You also have to prevent your holding tanks from filling. When the tanks in your RV fill up, it becomes much more likely that they will freeze over.
Because you will need to prepare for RV winter camping, you will not be able to use water from the RV taps. What this means for RVers is that you will need to bring all the water that you will use with you. Many RVers find that a five-gallon jug can fulfill most of their needs.
Before you go on your winter RV trip, you will need to go into the RV and locate all of the water lines. Once you do this, get some heat tape from your toolbox. Use heat tape to keep the water lines from freezing.
How to Heat Your RV Rental in Winter
If you're going to use your RV to travel in the winter months, you will need to look at camper heaters before you hit the road. If you're going to use a lot of electricity on your trip and you're only going to stay a few days in the places that you visit, then you should consider buying an excellent electric RV space heater. Electric heaters operate as a better option than the heaters that come with your RV because they use a lot more electricity.
Some of your other campervan heating options include installing a vent-free heater that runs on propane. Since you're going to rent this RV, you can also get a portable propane heater. Either of these options will work well if you're dry camping in a warm weather climate.
If you're worried about your family getting cold at night, one option you have for motorhome insulation is insulating your RV windows at night. You can cover your RV windows with aluminum foil insulation that comes in a roll. You can cut the insulation to the dimensions of your window and lower it over your RV blinds.
Use this type of insulation method in both the winter and summer. During the day, use this insulation material to keep the heat out of your RV. Place the equipment in a closet when you're not using it.
Getting an RV rental in the winter can open up vacation opportunities whether you want to go camping, go to a ski resort, or travel to a warmer climate.
Winter Travel Trailer Camping
Finally, a quick reminder: Winter travel trailer living does necessitate some extra preparations!
For example, if you'll be spending any time at all in an area where temperatures dip below freezing, it's important to take the time to winterize your RV's water system. Otherwise, just like in your regular home, the pipes may freeze and burst.
You'll also want to take a little bit of extra care when packing for your trip. It's been said before, but it bears repeating: Cold weather means lots of layers, which can be complicated given an RV's limited storage space! Here's our best advice for packing for a cool-weather trip.
Bon voyage — meme en hiver!