Travel Inspiration
October 8th, 2019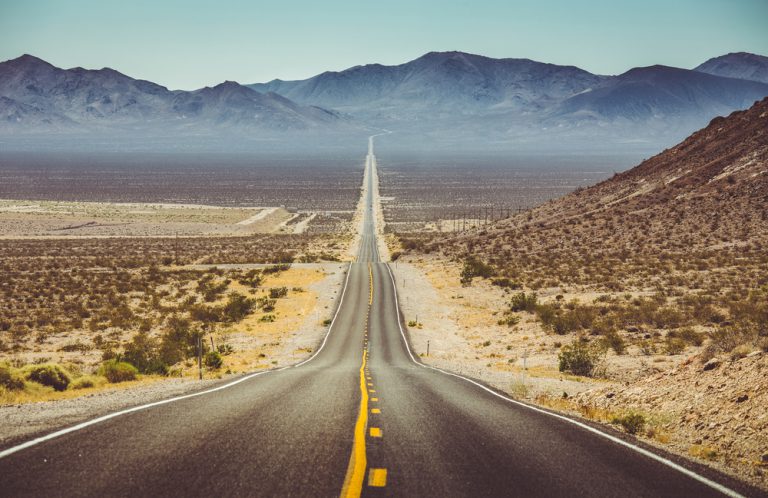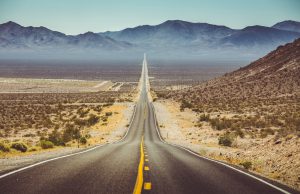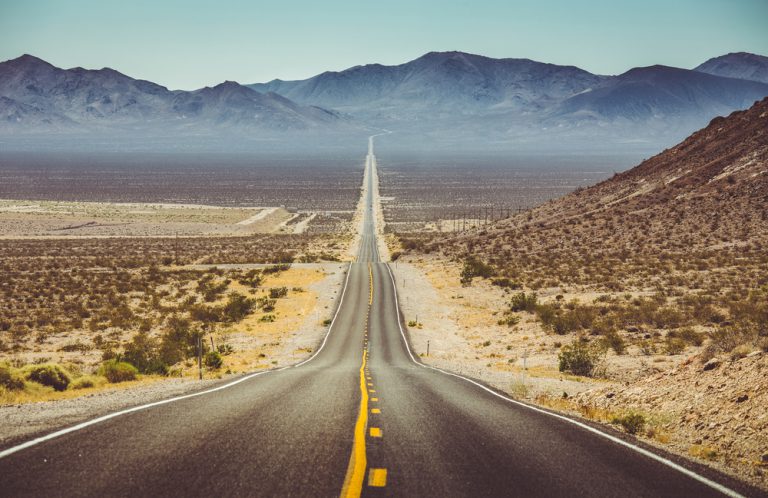 What sets RV travel apart from other types of vacations?
Well, there's the comfort and convenience of having your very own private getaway on wheels, for one thing. But it's also a great way to really take in the American countryside in a way you just can't if you're flying at high speed over a majority of the space between you and your destination. And let's be honest, even in a car or SUV, the limited space and the stress of having to rely on hotels and restaurants can make it difficult to fully appreciate the journey.
But if you are taking to the road in a motorhome or travel trailer, you've got ample opportunity to sit back and enjoy the countryside as it rolls by. And although it's hard to go wrong with almost any drive in this beautiful and diverse country of ours, the truth is there are a few specific drives that should definitely have a place on your radar.
In this post, we'll be exploring some of the best countryside road trips to help you enjoy every moment of your trip, including the "getting there" part. Whether you're making an epic cross-country trek or you're just looking for a quick scenic byway to make for a fun weekend diversion, here's where to head to see some of the most beautiful countryside in the USA.
USA Countryside
Here's the good news: The U.S. countryside is epic enough that you're going to do pretty darn well almost no matter where you head, even if you stay close to home. But some scenic trips have a reputation for a reason. Here are a couple to add to your upcoming RV itinerary.
1. The High Road to Taos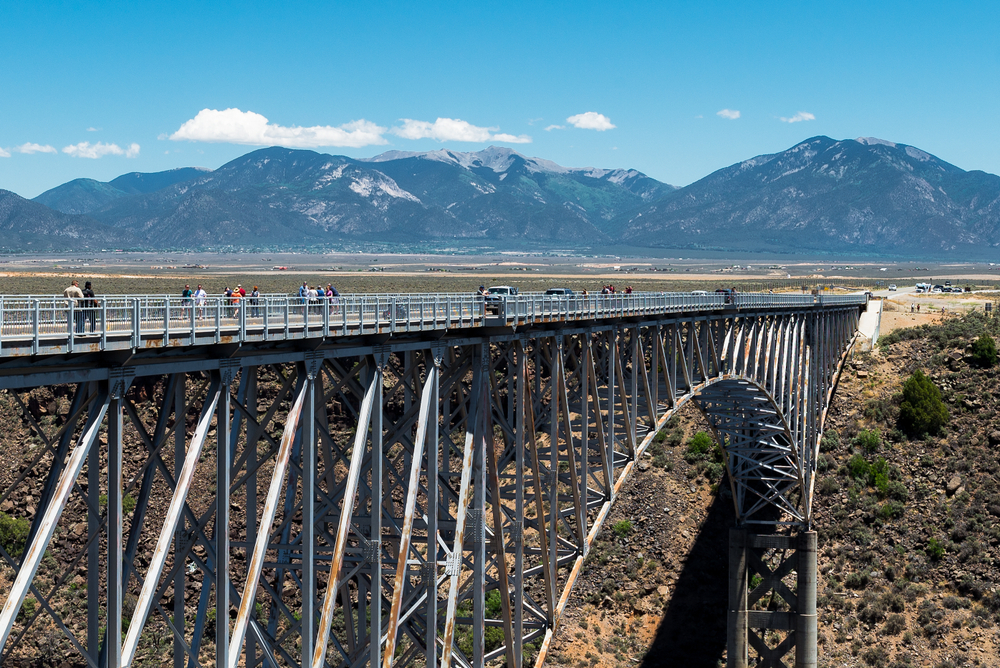 If you're lucky enough to have discovered the well-kept secret that is the beautiful northern New Mexico countryside, you already know how epic and breathtaking these high desert views can be. You get the sweep of sand you'd expect, of course, but this is a high-altitude desert, which means those sprawling lacunas are punctuated by towering mountains and aspen-lined alpine trails. There really is something for everyone in this unique part of the country.965
The High Road to Taos is a scenic byway that winds from Santa Fe to Rancheros de Taos along NM 76, tracking creased badlands and juniper-studded arroyos along the way. And that's not to mention, of course, the wealth of opportunities that await you at either end of the road itself: quaint shops, top-tier spas, outdoor recreational opportunities, and, of course, the festive flavors of the New Mexican cuisine the state is so famous for. (When they ask you if you want red or green chile, order it Christmas style… and thank us later!)
2. Texas Hill Country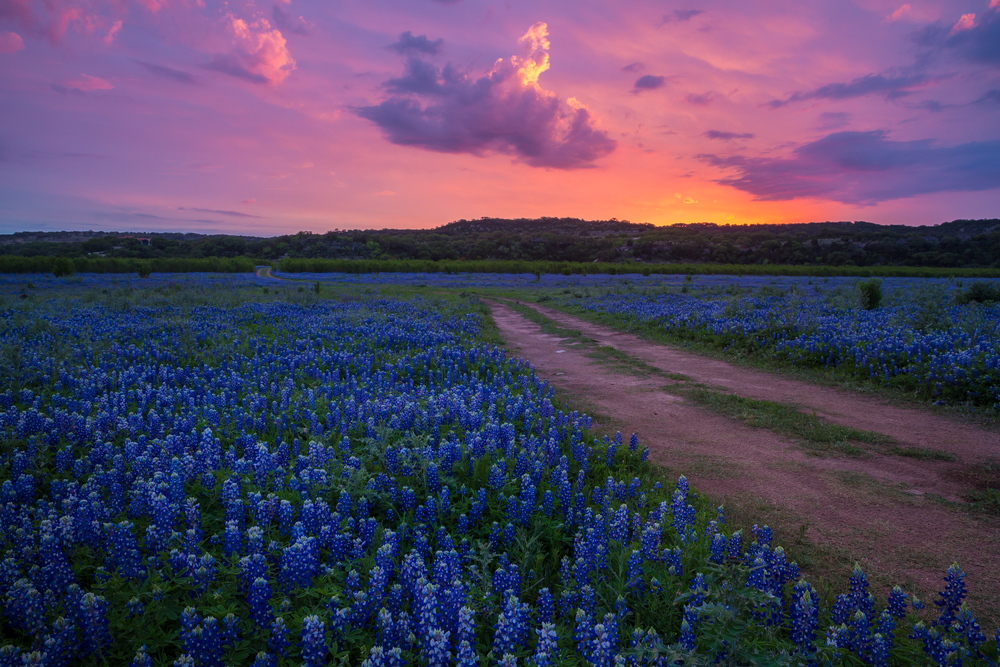 Strewn with wildflowers in the spring and holding a special enchantment in its hills no matter what time of year you visit, there's a reason this part of the state is beloved by Texans and out-of-staters alike. And no matter which road in the Texas Hill Country you set out on, you'll be treated to some beautiful views along the way to whichever Texan town, state park, or attraction is your next destination… and, of course, you'll get to enjoy whatever it is that attracted you to those destinations in the first place.
Take, for example, the drive from Austin to Llano along Highway 71. The road winds through the countryside with greenery and foliage along either side of the vehicle, and then leads to even more exciting opportunities. Namely, you can turn onto CR16 southbound out of Llano and travel along it for a mere 15 miles before you'll reach 965, which leads into Enchanted Rock State Park. From there, continue along CR16 about 5 miles until you see Willow City Loop, which is a beautiful 15-mile circle where you'll see cattle grazing alongside the road and thousands of bluebonnets if they're in season. (It's also popular amongst motorcyclists, for, you'll soon discover, good reason.)
From there, it's on to Fredericksburg, a quaint town which boasts quaint bohemian shops, hearty dining options, and, of course, its own scenic beauty. One thing's for sure: you'll be glad you found yourself meandering along the roads deep in the heart of Texas.
3. Overseas Highway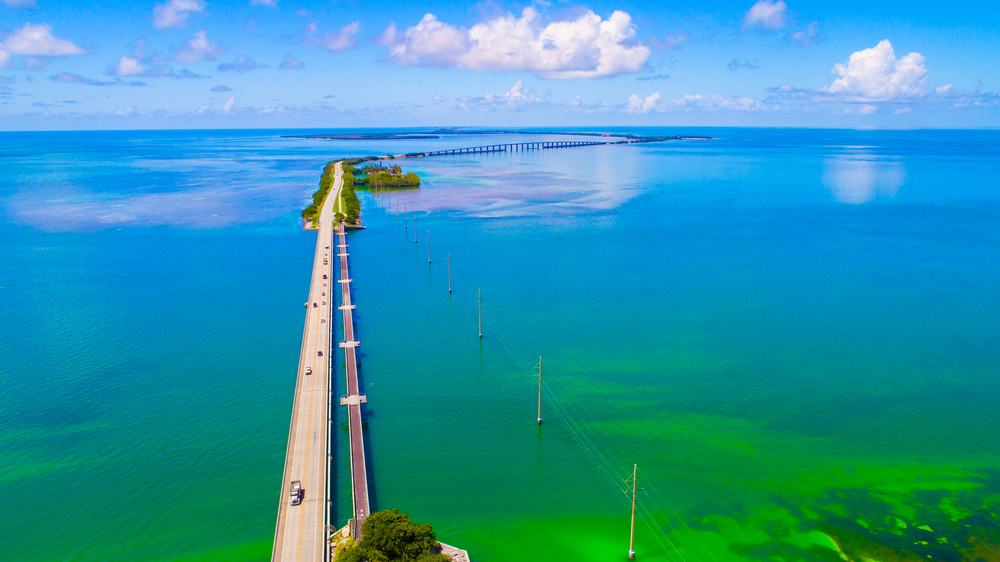 Okay, okay, you've got us… the view off this drive may not exactly count as "countryside." It's more like oceanside… but it's still well worth your time and effort. If you start out in Miami — which is also directly adjacent to such worthy, RV-friendly destinations as the Biscayne and Everglades National Parks — you'll travel south for only three to four hours to end at the southernmost spot in the continental U.S. in Key West, including the famous seven-mile bridge along the way.
There's plenty more to hold your attention once you get there, however. If you set up camp in Key West, you can get out to the Dry Tortugas by ferry, which is one of the least-visited (but most epic) national parks in the roster. Key West itself is also home to a wide variety of tourist attractions, including Hemingway's famous home and its equally-famous polydactyl cats.
Country Road Trip
Here are a few more of the best road trips for landscape lovers.
4. Extraterrestrial Highway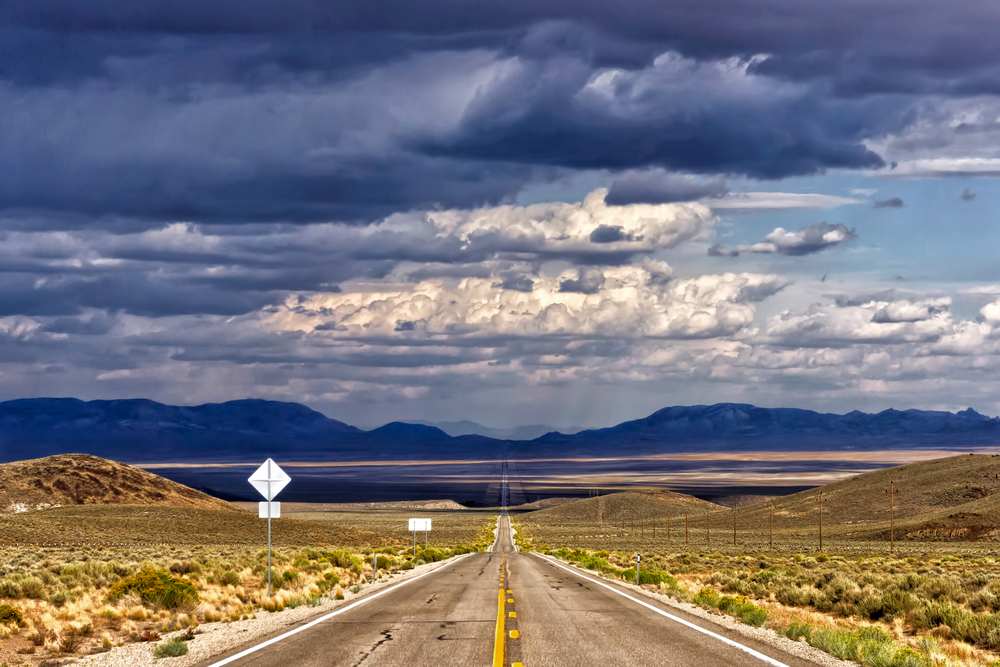 Looking for a road trip route that's simultaneously scenic and a little spooky? It's hard to do better than Nevada State Route 375, which is colloquially referred to as Extraterrestrial Highway. Stretching 98 miles from State Route 318 at Crystal Springs northwest to U.S. Route 6 at Warm Springs, the drive is beautiful in a desolate kind of way; it's definitely a trip that reifies the fact that at times, less is more. It's exactly what you don't see along this road trip route that makes it so special: no cities or buildings and very few other vehicles, though more than one traveler has claimed to lay eyes on a UFO. Otherwise, though, it's just red rock and desert… and if you're there at night, a sweep of stars you couldn't copy if you tried.
5. Olympic Peninsula Loop Drive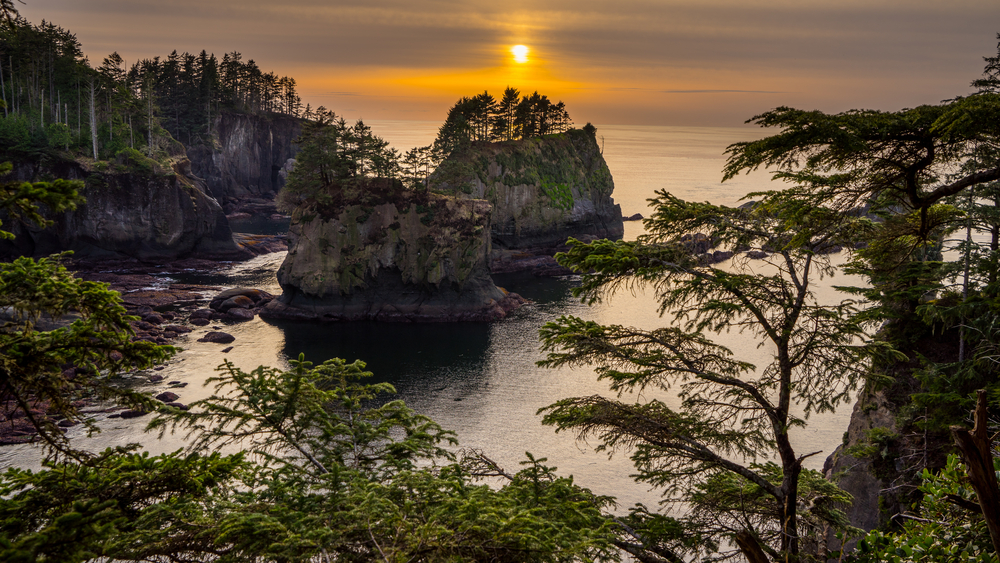 If you're looking for a quick jaunt, we'll be honest: this probably isn't the one for you. At almost 400 miles in length and taking hours, if not days, to complete, the Olympic Peninsula Loop Drive is a bit of a project.
But if you're looking for a project, it's a great one; misty mountain forests collide with dramatic seascapes, with water crashing against the rocky coast. Along the way, encounter lakes, rivers, rainforests and more, not to mention the national park of the same name, which is ripe with exploration opportunities. It's a bit of a hike from Seattle, for sure… but if you're in the area, we promise you won't regret making the effort.
Cross Country Road Trip
One surefire way to see the countryside in one epic gulp: take a cross-country trip, meandering through the nation for days or even weeks on end. Of course, not all cross country routes are created equally, and although you'll certainly encounter beauty no matter which way you go, there's one in particular which has earned itself quite a name amongst road travelers.
6. Route 66

You already know the song, so why not find out what exactly all the fuss is about for yourself? Route 66 is easily the most celebrated road in the country, indeed earning its reputation given the vast diversity of cities and landscapes it runs through.
There are all the iconic stops along the way to contend with, of course; Chicago and LA alone require lifetimes to fully explore. But the real magic of a Route 66 trip is in all the sights and stops you absolutely couldn't plan for — those places along the road that make you stop and get out of your car just to take it all in.
(Psst: want some hints? Here's our guide to a killer Route 66 road trip.)
States with Best Scenery
Here's the thing: we could go on forever about road trips with stunning countrysides to explore. But if you're wondering which are the states with the best landscapes, it's a bit of a trick question… because every state has something to offer. (Seriously.)
If you're wondering where to go in your own backyard, check out this post listing some of the most gorgeous drives to tackle in every state in the nation. And chances are you can find some beauty even just by popping onto your local highway — especially when you do so in an RV!
This post may contain affiliate links.