Awning
September 5th, 2019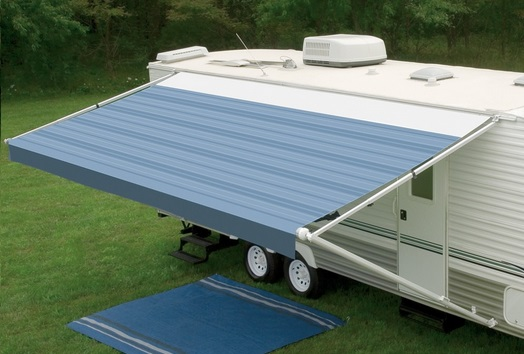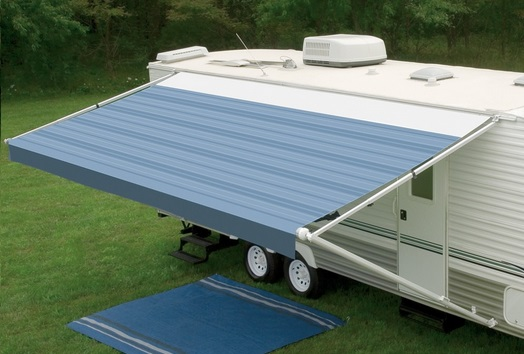 If you already have an RV awning, then there's no doubt you appreciate how it keeps you and your family protected from the elements, including rain, sun, and UV rays. These awnings are a beneficial accessory for any recreational vehicle, which is why we'll be delving into them today.
More specifically, we'll be discussing the most reputable and popular brand on the market – the A&E RV awning, as well as its fabric, parts, and replacement. Let's get started!
A&E RV Awnings
For those of you who might not be so familiar with an A&E RV awning, they're a beautifully-crafted awning that extends from the side of your trailer, giving you and your loved ones a canopy to sit, stand, or play under.
A&E RV awnings come in a wide variety of styles, including the Sun Chaser awning, Weatherpro Power awnings, Case awning, Elite window awnings, Trim Line Bag awnings, and more. The brand even has a door awning for even more protection!  
A&E RV Awning Fabric
A&E awnings come in a wide range of materials, but their most popular styles seem to be those made from fabric. This is due to their durability, aesthetic, and affordable price point (with many around the $400 mark).
Most types of A&E RV awning fabric is heavy-duty, polyester reinforced vinyl fabric. A clear acrylic coating also helps to prevent mildew, fading, and staining, plus the fabric is both waterproof and UV resistant. They even come in a range of color options to suit every RV owner.
A&E RV Awning Fabric Replacement
Despite their durability and added protection, your A&E RV awning fabric may fade after several years, or even become damaged from unexpected weather conditions (such as hail). In this case, you don't need to replace your entire awning. Instead, save money by simply choosing an A&E RV awning fabric replacement.
These replacements are widely available at specialist RV stores or online. They're also very easy to install, as well as affordable. On Amazon, for example, you can purchase replacement fabric for as little as $100 – $200 (like this A&E RV awning fabric replacement for just $164).
A&E RV Awning Parts
There are a few major A&E RV awning parts involved in each design, each of which we'll discuss below.
Canopy: This is the main part of your A&E RV awning, which provides you with protection from the elements. When you purchase A&E RV awning replacement fabric, it is essentially the canopy you're replacing.
Arms: The arms of your RV awning are the metal poles which hold it up and in place.
Lever: To place your awning up and down, it will also have a lever that you wind around.
If you need to replace any of these A&E RV awning parts, then you can easily purchase them online or from a local, specialist RV store. Just be sure to note down your awning model and measurements first.
There you have it – everything you need to know about A&E RV awning fabric, including replacement and parts! Now you can sit back and relax knowing that you and your family are being protected from the elements as you enjoy your RV holiday.
This post may contain affiliate links.