Top RVs Nearby
RV Rental Cost Per Day in the USA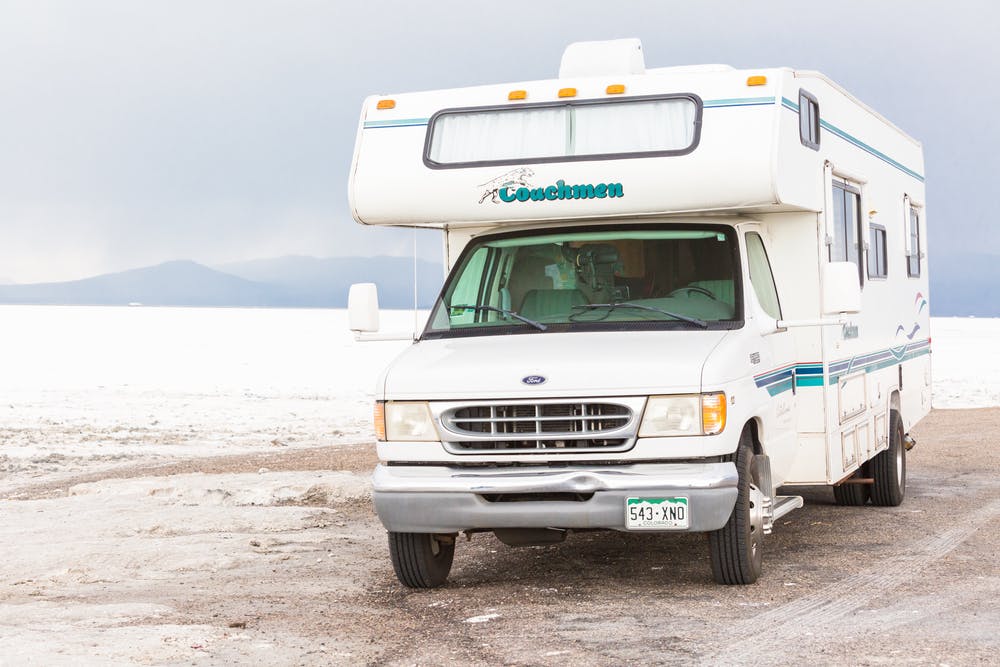 Road trips have become an increasingly popular choice for vacationing. They let you explore the country at your own pace with the freedom that the open road brings. Some people may shy away from cross country trips, however, because they think it's too much of a hassle or too expensive to pick a route and find hotels to stay at along the way.
However, many people have found a way to enjoy a family road trip without worrying too much about expenses. How? By renting a recreational vehicle!
Renting a motorhome can save up to 57% on costs when compared to other forms of travel. Renting an RV for your cross country trip not only eliminates the expense of hotels, but is far better economically compared to owning an RV; it doesn't require the monthly payments, maintenance, and upkeep, or storage costs that come with buying an RV.
In this article, we'll take a quick look at how you can find the best deals on an RV rental, and how you can save some extra money on your vacation.
RV Rental Cost Estimate
When looking for an RV rental, many people will head down to their local RV dealership, only to find they have limited options, confusing contracts, and countless hidden fees. Is there a better way to find a low-cost RV rental?
This is where RVshare comes into play. We're the world's largest online RV rental marketplace, meaning we have thousands of motorhome listings, dealing directly with the RV owner, so you'll get the cheapest prices without long, drawn out contracts.
Along with our large database of rentals and our low prices, we offer secure payments, backed by a $10,000 peace of mind guarantee, and a rewards program so you'll receive 5% cashback towards your next rental every time you book online with us.
Now you may be wondering, "How much does an RV cost to rent?" Well, when it comes to savings, RVshare has you covered. You can find an RV rental with a cost as low as $10 per day; with a rate that good, you'll have enough money left over to add any extras stops you want into your trip!
While there are rentals at low prices, the cost of your RV rental per day will depend on what type of trailer you're looking for. Typically, the larger the RV, the higher the rental cost per day and night.
You can compare RV rental cost per day by day using our simple and easy to understand search tool. In only a few simple steps, you'll be able to search through thousands of listings to help you find and compare the RV rental cost per day.
Enter the date and location you want to find a rental
Filter your results and compare motorhome rental prices
Email the owner with any questions or concerns you have
RV Rental Cost Calculator
Figuring out the cost of your rental is easy; all it takes is some basic math that can be done with a calculator! For example, if the average cost of an RV rental in your area is $30, then renting for one week will average around $210.
What if you're planning a much longer trip than just a one week vacation? Perhaps you're wondering "How much does it cost to rent an RV for 3 months? Will I be able to afford the cost of a rental RV for such a long period of time?" Well, many owners will offer a discounted RV rental cost per day for extended rentals. All you have to do is ask the owner about discounts when you send them a request to reserve their listing.
While figuring out your RV rental average cost is simple, you need to factor in a few other things when working out your trip budget. Some things that may not be included in your rental rate are taxes, insurance, damage deposits, campsite rentals, food, and excursions. Having all of this planned out can make for a smoother and less stressful vacation.
When you're making your trip budget, it's a good idea to round up instead of rounding down. This will give you some extra leeway for unexpected expenses, and help avoid overspending.
Cost Per Day for RV Rental
Even if you've worked out your budget down to every last cent, it's always a good thing to find more ways to save a few extra dollars. What are some ways you can do that?
When you're first searching for an RV, it may be a good idea to look for older models. They tend to cost less than newer, brand new models, and usually still have many of the same amenities.
Opt for a listing that offers unlimited miles. This will allow you to avoid getting charged a fee for traveling more miles than you're allowed by the owner.
Prepare meals in your motorhome, instead of eating out every day. It may seem like a small thing, but you'd be surprised at how fast the bill for restaurants can add up.
Camp in a state park or overnight campsite instead of an RV park. These are often much cheaper and will give you more opportunities to connect with nature and bond with family.
Motorhome Rental Cost Per Day 
If you're looking for an exciting way to travel, without spending a fortune, RVing is the way to go. Experience the open road with the comforts of home, and a price tag that you'll be comfortable with.
RVshare has thousands of listings available all over the country, so you'll be able to find the perfect RV rental for one low cost per day, on average saving you up to 57% on vacation costs. Whether you're on a tight budget, or you just want to save some money for next time, you'll be able to rent an RV for a cheap rate, in no time at all.