Top RVs Nearby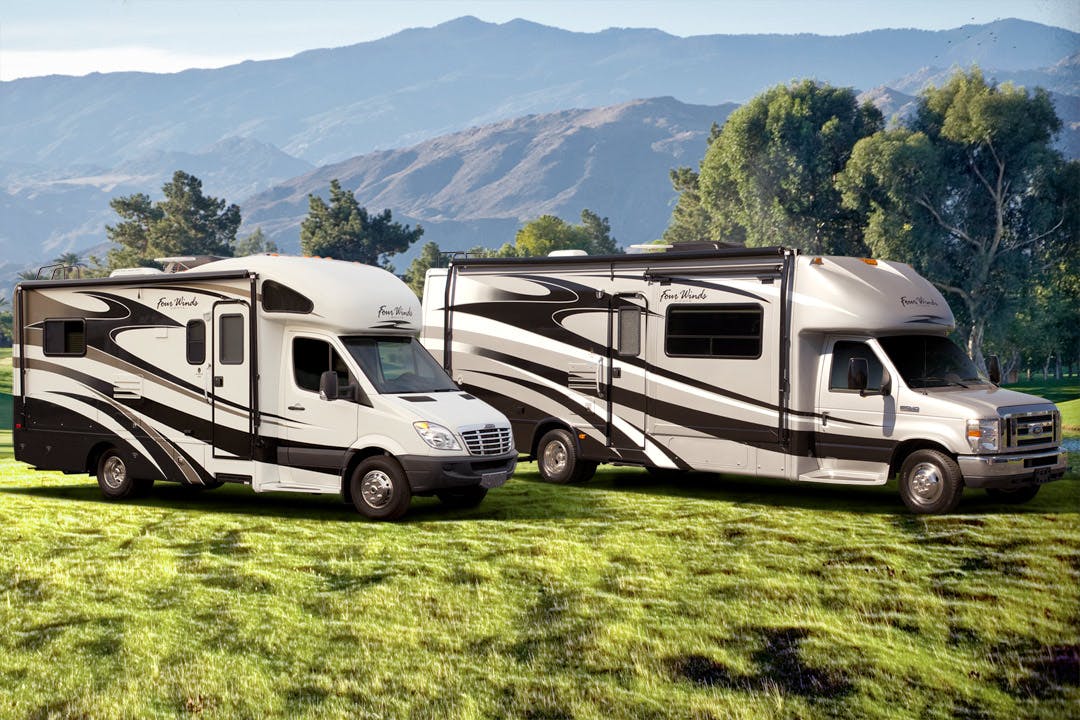 RV Rental Requirements Guide: License & Age Requirements
An amazing road trip is a rite of passage that everyone needs to do before they turn 30. There can be some challenges to overcome if you're under the age of 25 and you don't have your own RV. There are actually age restrictions regarding who can legally rent a camper or RV. In fact, most people don't realize that there are actually rules regarding who can legally obtain a rental RV until they've already started planning their vacations.
Many people also have questions regarding exactly what you need to qualify, book and drive a rental RV. The good news is that qualifying to rent a recreational vehicle is actually a pretty straightforward process that most people can complete with ease. However, it's important to know exactly what you'll need before you get to the stage of signing a rental agreement with an agency.
What Is Necessary to Book Your Own Rental RV?
Are you wondering what you need to possess to get behind the wheel of a rental RV? Most rental agencies only require that you possess a valid driver's license and a major credit card to qualify to book a rental RV. It's important to note that temporary licenses are typically not permitted. Sometimes a credit reference, employment references or verification of a foreign passport may be required prior to a rental agreement.
How Old Must a Person Be to Book a Rental RV?
It's very important to keep in mind that every state has a specific RV rental age requirement. Most states require drivers to be at least 21 years of age to rent RVs. Some states require drivers to be 25 years of age before they are legally permitted to rent RVs. Of course, individual rental agencies in states where the age limit is 21 can create their own age policies to ensure that no drivers under the age of 25 can rent vehicles from them. Companies that have strict age policies often times allow drivers between 21 years of age and 24 years of age to rent RVs as long as they pay a daily fee.
Do You Need Insurance When Booking a Rental RV?
Are you curious to know if there are any RV rental insurance requirements? All RV rental companies require renters to have full coverage. It's important to check with your auto insurance carrier to verify that your coverage extends to a rental RV. Most RV rental dealers will automatically include insurance in your contract or have it available for purchase.
Are There Any Special Requirements for Booking and Driving RVs?
Many people shy away from renting RVs because they assume that a special license is required to operate a vehicle of this size. Do you need a CDL to drive an RV? The answer is that you don't need a special license or certification to drive a rental RV. This means that you're qualified to operate a rental RV if you know how to operate a regular automobile. Of course, you must possess a valid and current motor vehicle license before you can take the wheel of a rented RV.
Can You Get Your Own RV Rental Under 25?
People under the age of 25 are often disappointed to learn that most states have very strict age-related policies when it comes to renting vehicles in general. College students often don't realize that their plans of taking long road trips during spring breaks or summer vacations won't be as easy to pull off as they had imagined. Are you wondering how to rent an RV under 25 without breaking the law? The solution really comes down to becoming familiar with the rental laws in your state. It may be possible to rent your own RV if you're under the age of 25 and live in a state where the legal age limit for renting a vehicle is 21. Booking your RV rental may be as simple as paying a small daily fee if this is the case. However, you simply won't be able to rent and drive your own RV if you live in a state where the legal age limit for renting a vehicle is 25.
How to Legally Get Around Age Limits
It's important to always abide by the law when it comes to booking a rental RV and using it on the road. You should never try to create fraudulent documents or misrepresent your age in an attempt to book a rental RV when you are under the legal age limit to do so in your state. However, you may still be able to enjoy all the comfort and fun of a rental RV even if you aren't old enough to legally rent one on your own. There's always the possibility of having someone with a valid license who is over the age of 25 drive a rental RV for you. Some possible things you may be able to do include:
Have a parent rent the RV and accompany you on your trip
Have a student adviser rent the RV and accompany you on your trip
Use a rental service that supplies drivers
 
What Are the Consequences of Disobeying the Law Regarding Age Limits?
You can find yourself in some serious trouble if you attempt to provide fraudulent information and illegally obtain a rental RV. The consequences can become even more severe when you cross state lines or have other minors in your company. Some of the legal repercussions you may face if you're caught driving a rental RV when you're below the age limit include:
Revocation of your license
Fines
Lawsuits
Jail time
You're Ready to Book a Rental RV
There's nothing standing in the way between you and a gorgeous RV if you meet the basic requirements to book a rental. You simply need to be prepared to show proof of age and a valid license before you can sign a rental contract. In addition, you should do your best to make the process go smoothly by verifying your insurance status with your insurance provider to see if you currently have full coverage.