Renting an RV
May 7th, 2019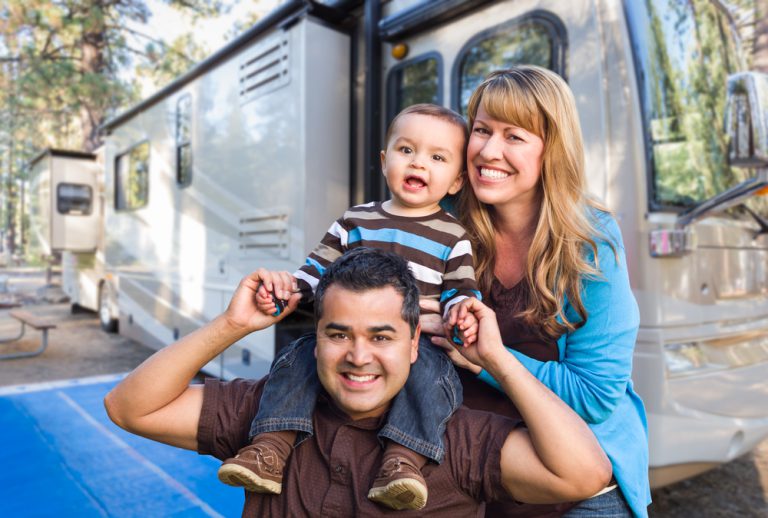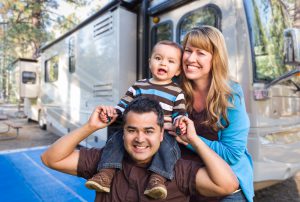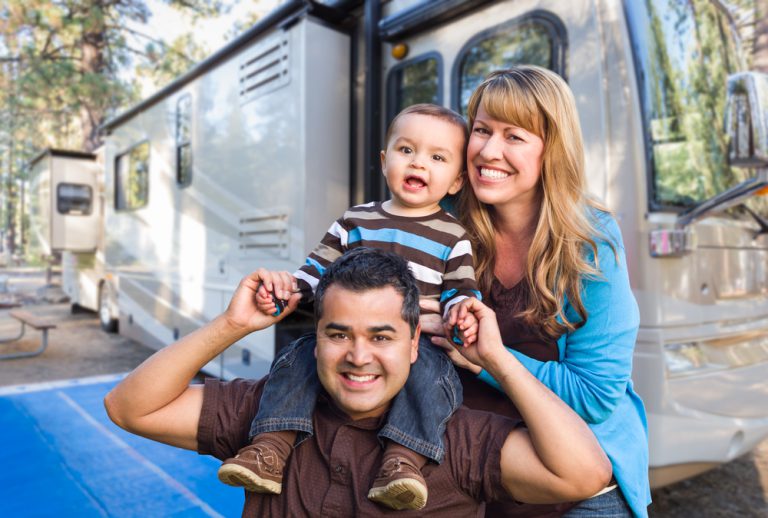 Considering taking an RV rental on your next adventure? You've definitely found yourself to the right corner of the internet! But if you're brand new to the whole idea of RV camping, the process can seem intimidating. There are so many different types and styles of RVs on the market, and some are doubtless easier to operate than others. How much does it cost to rent an RV for a week, or even a weekend? Heck — how do you go about renting an RV in the first place? What's the best source?
Have no fear, soon-to-be RV adventurer. We've got all the answers you need to take to the road with confidence and style.
Here's what you need to know about how to rent an RV, as well as the questions you'll need to ask yourself to ascertain which type of rig will work best for your purposes.
RVing for Beginners: Questions to Ask Yourself
Getting ready for any adventure involves asking yourself a series of questions. Where do you want to go?  How do you want to get there? (Well, we've already got a good lead on that one!) How long do you have to enjoy your vacation? What kinds of activities do you plan to partake in once you arrive?
Assuming that you've decided on an RV road trip, and that you already have some idea about the answers to those other questions, too, we propose a few new questions to add to your list in preparation for finding your perfect RV rental.
Here they are!
What kind of RV do you want to camp in?
Now, this question might be a little bit overwhelming if you're a total RVing beginner. After all, there are a lot of different types and styles of RV on the market, and if you've never been camping before, you might not even know what's available, let alone what kind will work best for you.
We suggest having a look at one of our guides to the different types of RV classes, such as Class A, Class B, and Class C motorhomes, as well as travel trailers including fifth wheels and pop-ups. Obviously, there's no substitute for actually experiencing a camping trip in each different type of rig to understand their subtle variances and how those will affect your vacation overall… but doing preliminary research online is a great place to start, and will give you a good idea of which categories most appeal to you. For example, do you want to kick back, relax, and enjoy all the luxuries of home in a new town or state park? A Class A rig might be perfect. Or maybe you're more about reconnecting with nature and experiencing that oh-so-necessary disconnect from reality… in which case a small travel trailer or fold-out camper might do!
How much can you afford to spend on your rental?
Even when we're blue skying about our ideal vacations, budget is an important consideration for most of us. After all, there's a finite amount of money you have to spend, whether it's just a little or a substantial chunk.
While researching your options, you may quickly realize that rental RVs are available at a wide range of price points depending on what, exactly, you're looking for — especially if you're patronizing the peer-to-peer market. (We'll get into more specifics on that in just a minute!)
But for now, suffice to say that a Class A motorhome rental is likely going to be priced very differently than a teardrop trailer, and a modest Class C will probably be somewhere in between the two extremes, etc. It's all about lining up your vacation ideals with your budgetary reality. (Don't forget: you could always consider taking a shorter trip if you want to upgrade to a more expensive per-night rental!)
What kind of camping trip do you want to take?
From backcountry kayaking trips to urban adventures, RVing can be a suitable travel style for all sorts of different trips. But which type you take will have an effect on your ideal mobile home companion!
For example, if you want to get off-grid and away from it all, you'll likely be traveling down rocky, narrow roads that won't bode well for a long, heavy vehicle… to say nothing of the pain and panic of having to turn around on one of those avenues.
If that's the case, a small sleeper van or lightweight trailer might serve you better than a 45-foot motorcoach. On the other hand, if you'll be sticking mainly to major highways and traveling only to well-trafficked, developed areas, you probably won't run into any troubles even driving one of the largest rigs on the market. (Plus, you'll be able to kick back on the couch and enjoy your favorite TV shows and gourmet meals… pretty good deal, in our book!)
How to Find the Perfect RV Rental
Now that you've got a better idea of what kind of camper might work best for you and how much you'll pay for it, it's time to get into the nitty-gritty — actually finding and renting that dream RV! Given the popularity of RVing, which continues to grow, it's no surprise that you'll be faced with dozens of RV rental options.
You can certainly choose to patronize one of the big box brands, many of whom have franchised locations throughout the country. However, when you do, you may find you don't have very much in the way of vehicle options to select from, and even their lowest-priced rental options may cost hundreds of dollars a night. Not necessarily ideal!
That's why the peer-to-peer market is such a fortuitous invention. Renting from regular people saves you money, since they don't have to cover any overhead business expense. Plus, you'll get the opportunity to choose "non-traditional" rental vehicles, including small RV rentals, travel trailers, and more.
Trailer Rentals: A Different Camping Experience
Most of the big RV rental companies don't offer travel trailer rentals, and for good reason. Hauling a rig does have a steeper learning curve than hopping behind the wheel of a motorhome, and you have to have a capable tow vehicle to do it.
But if you're jonesing for a camping experience that includes hauling a trailer, that doesn't mean you're totally out of luck! When you rent on the peer-to-peer market, you can choose from popular trailers like Airstreams and Casitas, as well as ultra-lightweight and fold-out campers that unlock a whole new world of vacation options.
And if you just want the space and luxury of, say, a fifth wheel trailer with multiple slide-outs, but you aren't exactly keen on driving it around, many RVshare renters will actually deliver and set up the rig for you. Just check with your listing owner directly!
RV Rentals Near Me
Whether you're looking for a luxury RV rental or just a modest place to lay your head after a day's adventures, RVshare is the perfect place to dive in. We offer well-maintained rigs from verified owners at affordable RV rental prices… but despite their low cost, these rigs are anything but cheap RV rentals.
Not only are they lived in and loved by their owners (and thus cozy and well-kept), RVshare rigs are also backed by A-rated insurance coverage, so you never have to worry when you slip behind the wheel. Plus, all communications and monetary transactions take place through our secure platform, so the safety of your sensitive information and details is assured! We even offer an optional 24/7 roadside assistance upgrade, just in case, which many first-timer RVers find helpful, if only to provide peace of mind. In short, renting on the peer-to-peer market marries thriftiness with savviness… and it's a great move for beginner and veteran RV renters alike.
Learn Something New: Go RVing!
Is there anything in this life better than the thrill of learning something new?
Yeah, we don't think so, either… which is exactly why we come back to this unique style of travel again and again. Ask any RVer and they'll tell you straight up, there's always more to learn when you're adventuring in a travel trailer or motorhome — and you'll be part of a friendly community of campers just as interested in seeing and doing new things as you are.
So what are you waiting for? Quit reading this post about how to rent an RV… and go rent an RV! There are thousands of amazing listings just waiting for you to get your adventure started on RVshare.
This post may contain affiliate links.