Top RVs Nearby
Guide to Packing for an RV Trip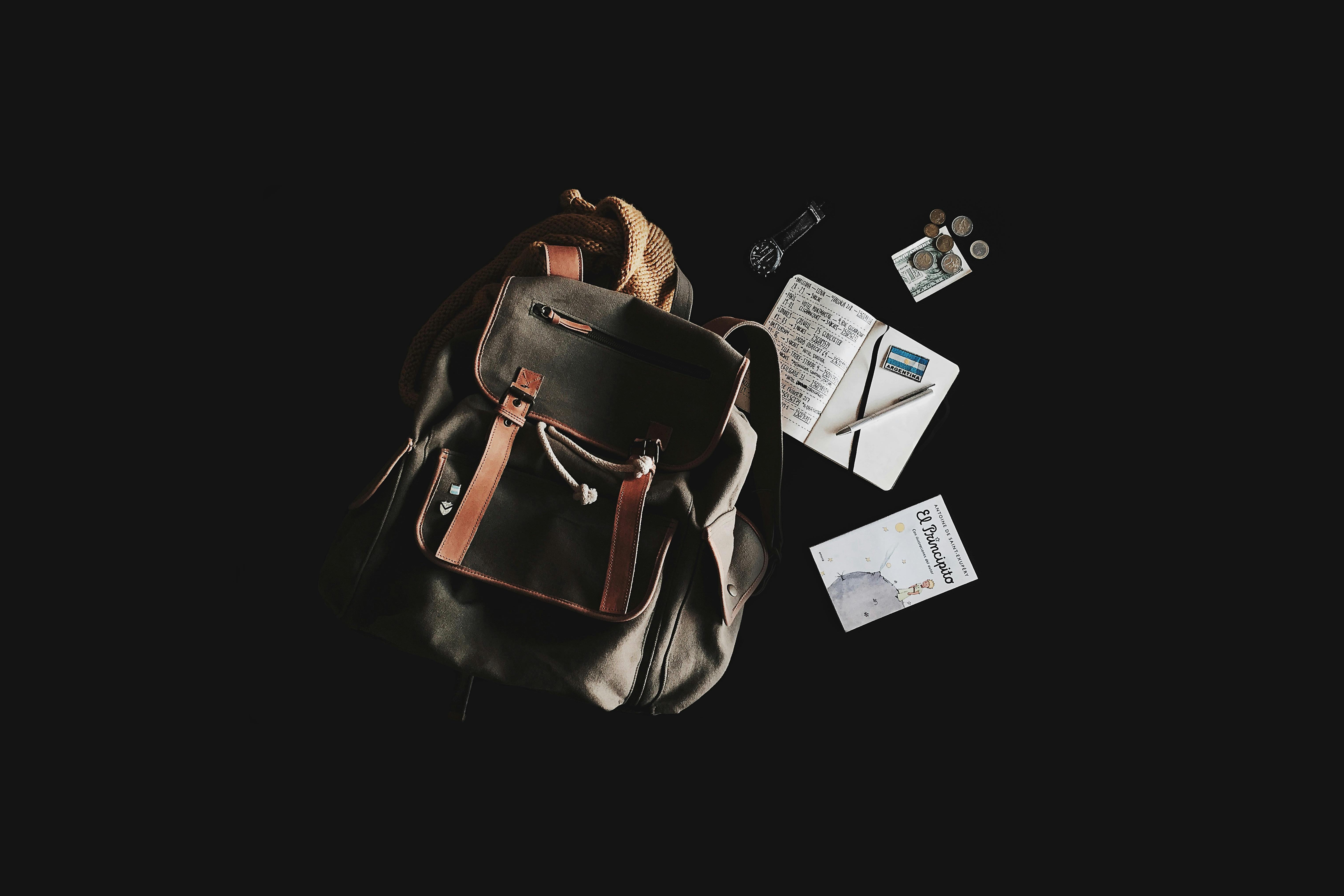 If you're new to RVing, it's always beneficial to get a few good RV packing tips and tricks for beginners like you, with help on what to bring with you when you travel. In this article, we're going to give you some great packing ideas to help plan your trip. Whether what camping gear you need, accessories, how to pack safely, or what food you should bring, you'll find it here in this RV packing guide.
Getting Ready for an Adventure
Packing for any trip can be stressful. Sometimes, it seems like you can't remember everything you need until the situation calls for it and you don't have the item, or piece of clothing, etc. What you'd typically do is go out of your way to the store to buy the item. Such as a lighter, or flashlight, or jacket. On an RV trip, however, it's not always that simple. Many times, you'll find yourself in the middle of nowhere with no convenient store, gas station, or grocery store, for miles. So, it's important to make sure to pack properly from the beginning.
Before you do anything else, it's important that you sit down with your family and make an RV trip packing checklist of everything you anticipate needing throughout your trip. Here are some of the essentials you need to make sure to include.
Camping Gear
Even if you're not planning on sleeping outside, sleeping bags and are beneficial to have. Remember to include all the equipment that comes with it (like tent poles) and even a. One of the most important RV camping supplies you should pack for your trip is a first aid kit. You never know what can happen while on the road, or camping, so this should take priority. New RVers may be surprised how easy it can be to get a cut, burn, or bite while on an excursion, so always bring it with you.
Flashlights and headlamps are important items to bring. Whether stumbling around the RV in the dark or wandering the campsite, having a few extra lights around will keep you safe. Don't forget your chargers and adapters as well. It's also wise to invest in a portable charger as it can be a lifesaver.
Other essential items to bring are:
Pocket knife
Maps
Compass
Rope
Tarps
Folding chairs
Water filter
Inflatable boat
Fishing gear
Toolbox
Packing an RV Refrigerator
Food is obviously a very important part of your trip. Make sure to pack your RV fridge with fresh and healthy food to get the most out of your trip. In order to keep your food fresh, you need to make sure there is air flowing throughout the fridge. That means making sure there is space between the coolings fans and other items in the rig. It's smart not to pack your items too tightly either. Keep your heavy items towards the bottom and light items on top.
Just like at home, keep the door closed and use tension bars to avoid any spillage. Cleaning at home is annoying and cleaning in an RV can be even more annoying because of the cramped space. It's also important to try to carry food with a long shelf life. Items such as can go a long way.
Other items to bring for the kitchen are:
Pots, frying pans, bowls, cups, measuring cups, utensils, etc.
Oven mitts
Blender
Trash bags
Ice
Water bottles
Foil
Dish soap/cleaning supplies
Drying rack
Besides the regular healthy food, it's important to pack non-perishable food such as:
Cereal
Canned goods
Breakfast bars
Coffee
Beef jerky
Drink mixes
Marshmallows
Crackers
Nuts
Oatmeal
Instant cook foods (like mashed potatoes)
Personal Items to Bring
Besides the items you need for your actual trip, there are also many personal items you should be sure to pack as well, to have a smooth and comfortable trip. Some items to include in your RV departure checklist are as follows:
Laptop
Clothing for every weather condition (bathing suit, jackets, sweaters, cargos, etc.)
Any prescriptions or over the counter medicine you may need
A heating pad
Toilet paper
Toiletries in general (soap, shampoo, toothpaste, toothbrush, comb, etc.)
Camera
Binoculars
Pet gear (if applicable)
Books, movies, games
Umbrellas
How to Safely Pack an RV for Travel
It's important to note that besides packing all the right items for your trip, you also need to pack the unit in a way for optimal safety. Because of the awesome homelike features RVs are equipped with, it's easy to forget that an RV is just a vehicle.
Make sure you don't pack your rig up lopsided, as that could make it easier to flip and all around more dangerous on the road. You want to keep your rig bottom heavy (just like the fridge) and distribute your items evenly throughout your rig. Of course, everything should be in a place that makes sense.
You can check your manual to make sure exactly how much weight each axle can carry, as a reference.
Keeping your rig organized is very important. An RV that has random items all over the place is not only annoying when you need to find something, but dangerous. Even though you want to make sure to pack everything you need as to be ready for any emergency, you also don't want it to be too full. Try to find the perfect balance between being well packed and minimalism.
Getting the Best RV for your Travel Needs
Just as important as packing all of the essentials is for your travels, is finding the right RV for your family. We are the world's largest peer-to-peer RV rental marketplace and we've got thousands of options of some of the most unique and high-quality rigs on the market, with rates starting at only $10 a night. Explore our site and find a comfortable rig with plenty of storage space for everything you need to have an amazing trip!