How to Optimize Storage in an RV
How Tos & Tips
December 17th, 2018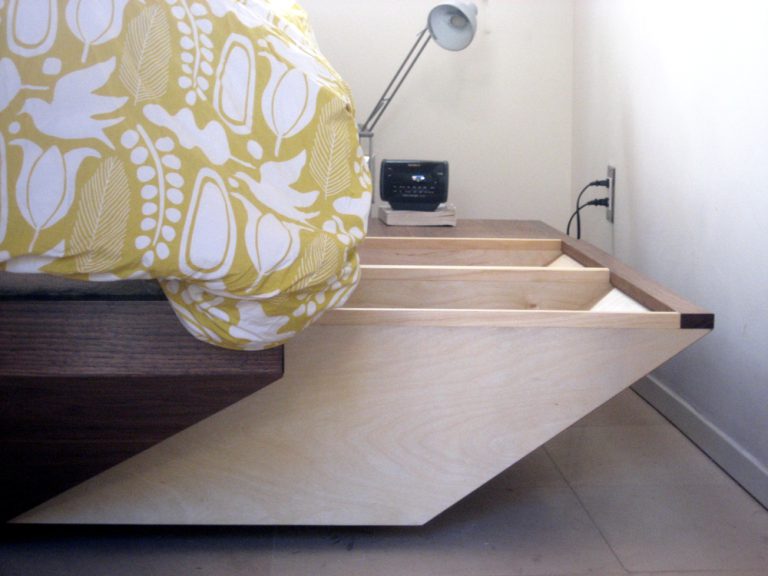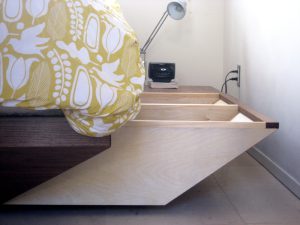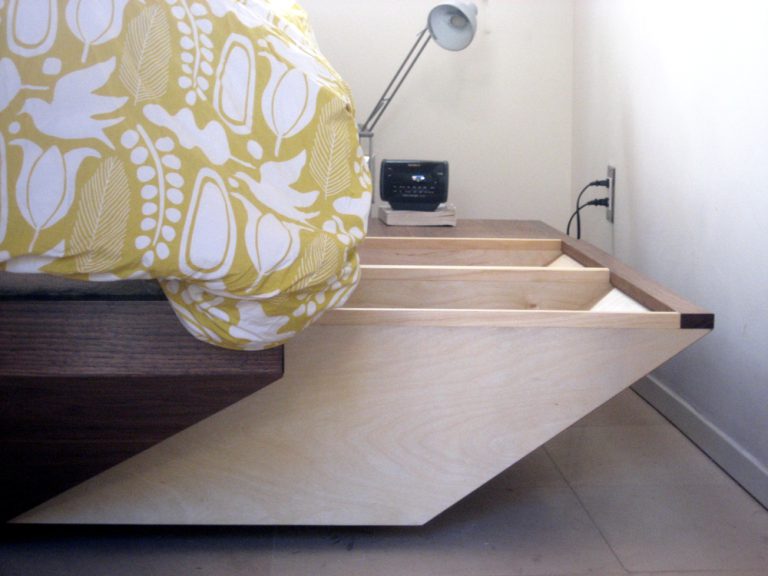 The RV life has many positive aspects. It's camping without the hassle of pitching a tent. When you're on the road, you get to travel with all the comforts of home. Perhaps most of all, you get the opportunity to give your space a custom touch, to make it truly feel like a reflection of you and your family. But of course, there are downsides — namely, the issue of limited RV storage.
Inside the confines of a small RV, storage solutions are worth their weight in gold. Whether that means optimizing your RV cabinets or finding under-the-bed storage, this guide is meant to help you find every inch of available space inside your rig. Read on to learn more about the best RV organization ideas we could find.
Getting creative with RV furniture
Inside an RV, space is limited. That's why adding some custom do-it-yourself features or purchasing an RV with multifunctional furniture is the best way to make the most of your cramped living quarters.
Murphy beds are one commonly found piece of RV furniture that can truly save a ton of space. At night, they can be pulled down for a great night's sleep, while during the daytime they fold discretely away. Best of all, you don't have to make your bed. How great is that?
Built-in, foldable RV tables are another a lifesaver — when they're not in use, you can simply tuck them away to create more living space. If you're not lucky enough to have one built in to your RV, you can always bring a standard folding table for use outdoors.
If you're handy around the house, you can also try your hand at building a custom pull-out table that doubles as a desk. With a few pieces of wood, a couple of table legs, and some telescoping drawer slides, you can easily build your own tabletop surface for working from home.
RV storage ideas
It's true at home and it's true in an RV: utilizing the space under the bed is a great way to add more storage. If possible, see if you can elevate your bed with some sturdy bed risers. With the addition of some under-bed RV storage containers, you'd be surprised how much you can fit under there!
Closet storage is another pain point inside an RV. If you're lucky enough to have closet space at all, it's likely to be pretty cramped. If you're worried about having enough room to store your clothing, consider purchasing an RV closet organizer. Still too big for your closet? Try a multi-garmet clothing hanger or an over-the-door shoe organizer.
Cabinet organization is another must for RV living. Since you're limited as to what you can bring, try decanting larger bottles of spices or oils into smaller, travel-sized containers. A label maker can make a huge difference — simply stack dry goods in Tupperware and slap on a label for a great-looking pantry with easy-to-find items.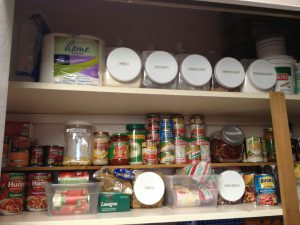 RV accessories for organization
Now for the fun part: camping storage ideas!
Since RV storage space is notoriously limited, you may consider purchasing a nesting cookware set if you spend a lot of time inside your camper. These multi-piece sets are great because you can stack the different pots and pans inside each other, saving a ton of space in your cabinets.
Mounting spice racks are another great way to save space inside an RV. Although they're made for the kitchen, you can also use them to store travel-sized bottles of shampoos and body washes to maximize your space inside a tiny RV bathroom.
One easy-to-overlook item is the humble trash can. Inside a tight RV bathroom, a sleek, slim-fitting garbage bin can make all the difference. A folding, collapsible trash can is another great item to have on hand once you're at your campsite.
And don't forget your keys and mail — if you have a bit of wall space, this easy-to-install mail organizer is the perfect catchall for keeping key rings and outgoing mail.
Camping essentials
Finally, some RV storage essentials for when you're on the go.
If you spend any amount of time cooking outdoors at your campsite's grill, consider carrying along a collapsible cook table. This foldable storage table has plenty of room for prepping hamburgers, steaks, shish-kabobs, or whatever you plan to make for dinner!
Of course, if dining al fresco is how you prefer to eat your meals, a folding camp table with seats is a great investment. Even if your campsite doesn't come with a picnic table, you'll have a great place to eat outdoors.
If you plan to hang dry your clothes or cookware, a camping lanyard can also come in handy. Many campgrounds have laundromats on site, but drying your clothing outside couldn't be simpler with this clothesline with hooks already built in.
Finally, don't forget about an RV awning or collapsible screen if you're looking for extra room outdoors. Although they can be pricey, these add-a-room panels are a great way to build out a sun room or lanai during sunnier months.
This post may contain affiliate links.