Motorhome, Camper and RV Rentals San Luis Obispo, CA
RV Rental Reviews near San Luis Obispo, CA
San Luis Obispo, California
San Luis Obispo is a California city located between Los Angeles and San Francisco on the Central Coast. It is one of California's oldest communities. The area is surrounded by stunningly beautiful natural landscapes and landmarks, making it a very popular area for those who are interested in outdoor activities. There are also fantastic attractions such as performing arts centers, parks, theaters, universities, museums, gardens, restaurants, nature trails, sports venues, and much more. This small city is also home to several fantastic festivals each year and has played host to special events such as the Olympic Flame Relay and the Tour of California bicycle race. You will be happily surprised once you get here in your RV rental San Luis Obispo CA, we promise you that!

While we know that San Luis Obispo isn't the most common vacation spot in the state of California, it is still a wonderful place to get away in a motorhome rental in San Luis Obispo, CA. Check out the RV rentals near San Luis Obispo, CA so you can enjoy the short list of things to do and see, which we have prepared just for you!
Popular Tourist Attractions
Bishop Peak
Bishop Peak is a 1,546 foot volcanic plug in San Luis Obispo and is the tallest of Morros or "Nine Sisters", the chain of similar peaks stretching to Morro Bay. The views from the top of Bishop's Peak are spectacular, giving you a 360-degree view of San Luis Obispo and its surrounding areas. While the hike can be somewhat challenging for some, many non-climbers are able to make the trek the very first time they climb it. Feedback from those who make the hike is almost always positive and is highly recommended to those who have not yet visited. It is ranked #2 on TripAdvisor.com for attractions in the San Luis Obispo area and for good reason. Get here in your travel trailer rental San Luis Obispo and don't forget your camera!
Mission San Luis Obispo de Tolosa
Mission San Luis Obispo de Tolosa is a Spanish mission founded in 1772 by Father Junipero Serra in the present-day city of San Luis Obispo. It is named after Saint Louis of Anjou, the bishop of Toulouse, and considered as one of the most beautiful missions in the entire state of California. This is one of the most important landmarks in terms of the history of the Spanish Catholic church in the country, being part of the Franciscan Chain. It is worth visiting so you can learn the history of the area, and see the beautiful architecture and design of the beautiful Mission San Luis Obispo de Tolosa in one of the many RV rentals near San Luis Obispo!
Montaña de Oro State Park
Montaña de Oro is a state park that is located six miles Southwest of Morro Bay and 2 miles South of Los Orsos, California. It was nicknamed the "Mountain of Gold" for the large amount of golden wildflowers found in the park. There are 8,000 acres of cliffs, sandy beaches, coastal plains, streams, canyons, and hills, including the 1,347-foot Valencia Peak. You can come here and hike, mountain bike, horseback ride, camp across from Spooner's Cove, and much more. The park was closed in 2008 due to the deficit reduction program but has since been opened due to public outcry.
Campgrounds and State/National Parks
Avila / Pismo Beach KOA
The Avila / Pismo Beach KOA is located just 10 minutes South of Downtown San Luis Obispo and has all the features, amenities, and charm that you have come to expect from KOAs. There is a large amount of RV sites of many sizes, many of which are full hookup capable. The amenities here at the Avila / Pismo Beach KOA include: wifi & cable TV, a swimming pool, hot tub, sauna, bike rentals, and more. It is one of the area's most popular campgrounds and ideal for a trailer rental in San Luis Obispo.
Pismo Sands RV Park
The Pismo Sands RV Park is located 20 minutes South of San Luis Obispo in Oceano, California. It is Good Sam certified campground and was given a "Top Park" label by them as well. The RV Park has 133 total RV spaces available, all of which are full hookup capable, which is what you need for your RV rental in San Luis Obispo, CA. The amenities at Pismo Sands RV Park includes: wifi & cable, a heated swimming pool, a playground, a rec hall, outdoor games, a spa, cabin/cottages rentals, laundry, restrooms & showers, groceries, RV supplies, fire rings, onsite rentals, self-service RV wash, discounts, and much more. Pismo Sands RV Park will accomodate all of your motorhome rental San Luis Obispo CA needs!
Events
Festivals
The 77th Annual Harvest Festival – The Harvest Festival is an annual event, which pays tribute to the Arroyo Grande Valley's agricultural heritage. Come and enjoy a grape stomping competition, costume contests, pie-eating contests, delicious food and drinks, great live music, and more. The event takes place at Arroyo Grande, just 18 minutes south of San Luis Obispo. The Annual Harvest Festival was made for an RV rental San Luis Obispo County, so book your trip during this part of the year!

Oktoberfest at Madonna Inn – This Oktoberfest is celebrated at the Madonna Inn Expo Center, where visitors can come and enjoy delicious authentic German foods and drinks, including delicious Firestone Walker brews. It also features fantastic live music and activities throughout the festival, making it a must-stop in your RV rental San Luis Obispo California!

The "SLO" is one of the most scenic and popular locations in all of the Central Coast. The city feels like it was made for an RV trip, with fantastic campgrounds, parks, and natural landscapes that are accessible by road. We know that you're going to love it here in your RV rental San Luis Obispo!

Safe travels from RVshare! See you soon in an RV rental in San Luis Obispo, California!
RV Rentals Near San Luis Obispo, CA
Why Book Your RV Rental With RVshare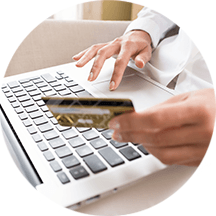 Secure Payments
A secure payment system gives you peace of mind.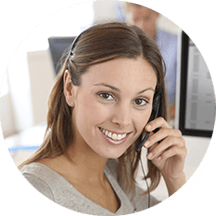 Roadside Assistance
FREE 24/7 roadside assistance is provided for your entire trip.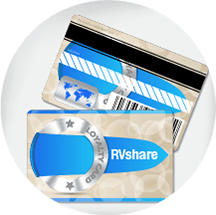 Rewards Program
5% cash back rewards to use towards your next trip.