Motorhome, Camper and RV Rentals Bellingham, WA
RV Rental Reviews near Bellingham, WA
Bellingham, Washington
Bellingham is located in the Whatcom County, and one of the largest cities in the state of Washington. The northernmost city in the country, bordering Canada, Bellingham is known for its beautiful landscape and sceneries, making it a great place for outdoor activities and communing with nature. Its proximity to Canada makes it a favorite destination of Canadian RVers who cross the border in their travel trailer rentals to Bellingham, Washington.

There are numerous reasons why you must take your RV rental to Bellingham, Washington aside from its great outdoor locations, you can also do a lot of shopping, enjoy visits to museums and gardens, and take a boat trip. We have listed some of the places you can check out, and RV Parks for your motorhome rental in Bellingham, WA.
Popular Tourist Attractions
San Juan Islands
The San Juan Islands belong to the state of Washington. These islands can be found in a beautiful archipelago of hundreds of islands. Every island is full of beautiful animals and flora. A few the islands have names including Flower Island, Frost Island, Goose Island, and the Barnes Island. If you want to visit every island in this archipelago or at least some of them, you will need a boat or a helicopter because there are no bridges connecting any of the islands. The best way to visit the islands is taking a boat trip. San Juan is a must-visit attraction during an RV rental Bellingham WA!
The North Cascades National Park
Bellingham is the home of the North Cascades National Park. This park is part of the North Cascades National Park Service Complex that protects the cascades. It offers a high amount of beautiful landscapes for the people visiting the cascades. The diversity of the nature in the North Cascades is amazing and is perfect for an RV rental Bellingham Washington. There is over 200 species of animals living in this place, including grizzly bears, bald eagles, mountain lions, and many more. When it comes to water, there are more than 300 lakes and glaciers in the North Cascades National Park. This is a beautiful place and it would be a shame if you do not pay it a visit in your camper rental in Bellingham, WA.
Museums
Going to a new city you never visited before is an opportunity to learn about its history, culture and its people. One of the best way is talking to the locals and visiting the local museums. There are many diverse museums in Bellingham for all tastes, you can go to museums about art like the Uptown Art Studio, or if you are looking for something different you can go to the Spark Museum of Electrical Invention. It is up to you where you want to go, but there are a lot of good museums showing the art and history of the city and are worth a stop in your motorhome rental Bellingham WA!
Campgrounds and State/National Parks
Hidden Village RV Park & Campground
Since Bellingham is so close to Canada, The Hidden Village RV Park & Campground is the perfect place to stay before going to Canada or going to Bellingham from Canada. Even if you are a couple or a family with children, this place offers you a beautiful place to park your motorhome rental in Bellingham, Washington, even if just for a little while and enjoy the nature. The campground offers many things to keep you comfortable all the time you are staying there. There is a fitness center and a recreation room for everyone who wants to use it. The atmosphere allows you to enjoy outdoor barbecues too. Kids will enjoy the heated pool, a specific area with games for kids, and more during a motorhome rental Bellingham!
The Bellingham RV Park
Being so close to the border of Canada could be a good thing, it is so close that going to Canada is really easy, especially with an RV. Another place to stay while traveling in your camper rental in Bellingham, Washington is the Bellingham RV Park. This park is designed to meet the needs of RVers including spaces for family gatherings during their motorhome rental Bellingham Washington. The beautiful RV park provides its guests the opportunity to enjoy beautiful sunsets and view fantastic landscapes of the mountains in a camper rental Bellingham WA!
Events
Every year, diverse events are held in Bellingham. These events go from music events to sport events and deserve a visit in one of the many RV rentals near Bellingham WA. Some of these events are:
The Bellingham Festival of Music
The Bellingham Festival of Music is a musical event where orchestral and musicians from the North gather and perform in a concert. This is one of the most popular festivals in the area each year and is more than worthy of a visit in your camper rental Bellingham!
The Annual International Day of Peace
This event is held every September 21 of every year to make people more aware of the wrong things in society and how to help people.

Travel in your trailer rental to Bellingham, WA and explore its natural wonders and numerous attractions. We really think you'll love the city!

Safe travels in your RV rental to Bellingham, WA from RVshare!
RV Rentals Near Bellingham, WA
Why Book Your RV Rental With RVshare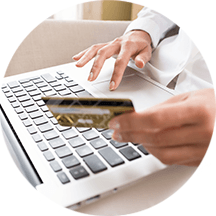 Secure Payments
A secure payment system gives you peace of mind.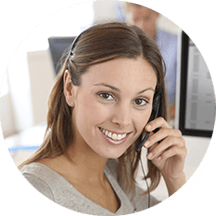 Roadside Assistance
FREE 24/7 roadside assistance is provided for your entire trip.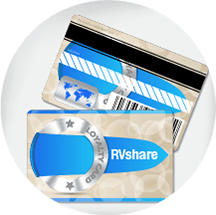 Rewards Program
5% cash back rewards to use towards your next trip.