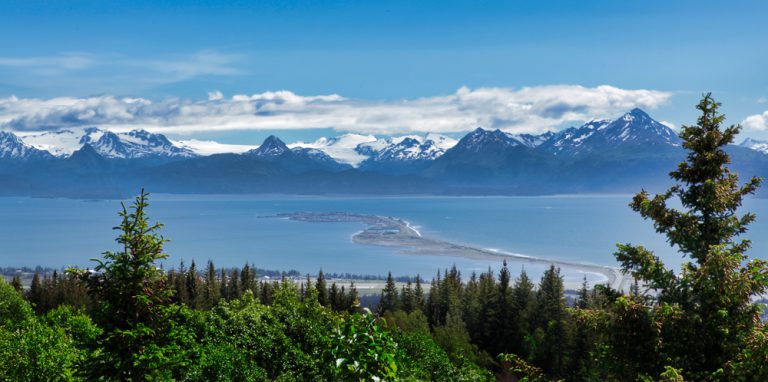 What are the Most Popular Beaches in Alaska?
Sure, you might first think of snow-capped mountain peaks and vast woodsy wildernesses when you think of America's final frontier. But Alaska also ranks number one in the entire United States for the length of its coast line: a whopping 6,640 miles of it (as opposed to its runner-up, Florida, who has only 1,350 miles!).
That's not counting the rivers and lakes that offer beachfront in the state's interior. Long story short, there are plenty of beaches in Alaska. Here are the top 10 you don't want to miss out on.
Top Beaches in Alaska
1. Black Sand Beach
2. Lowell Point
3. Tonsina Point
4. Kasilof River Beach
5. Homer Spit
6. Bishop's Beach
7. Chena Lake
8. Gold Beach
9. Sea Walk
10. Arctic Beach
Alaska Beaches
Enjoy these incredible Alaska beaches!
1. Black Sand Beach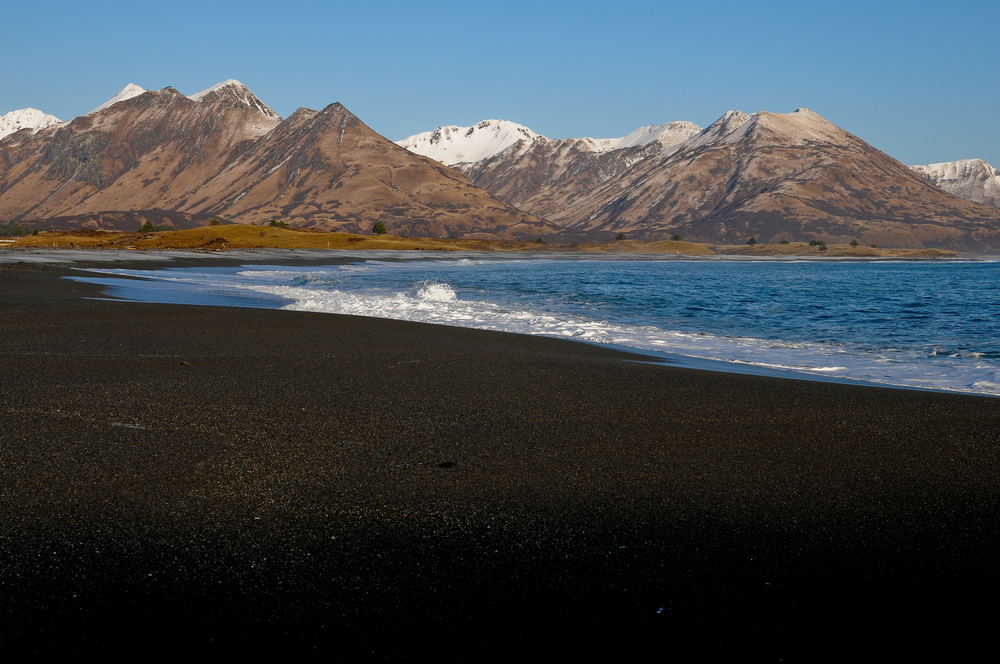 A remote and unforgettable getaway tucked inside the convoluted shoreline where Barry Arm meets Harriman Fiord, Black Sand Beach is only a quarter mile long… but offers one of the most unique outdoor recreation opportunities in the entire world. Camp on this wild stretch and bring along your kayak (and a coat!) to take to the chilly waters, which are dotted with ice bergs and populated by arctic sealife. All around you, glaciers and mountains loom, also protecting you from the elements to offer a relatively temperate and wind-shielded retreat. In short: it's an unforgettable experience you don't want to miss.
Things to do near Black Sand Beach: Although not far at all from Anchorage as the crow flies, this remote beach is only accessible by charter boat or extended paddling tour — though nearby Chugach State Park offers some more readily accessed recreation opportunities. Here are some nearby RVshare rentals and campgrounds to consider for your journey.
2. Lowell Point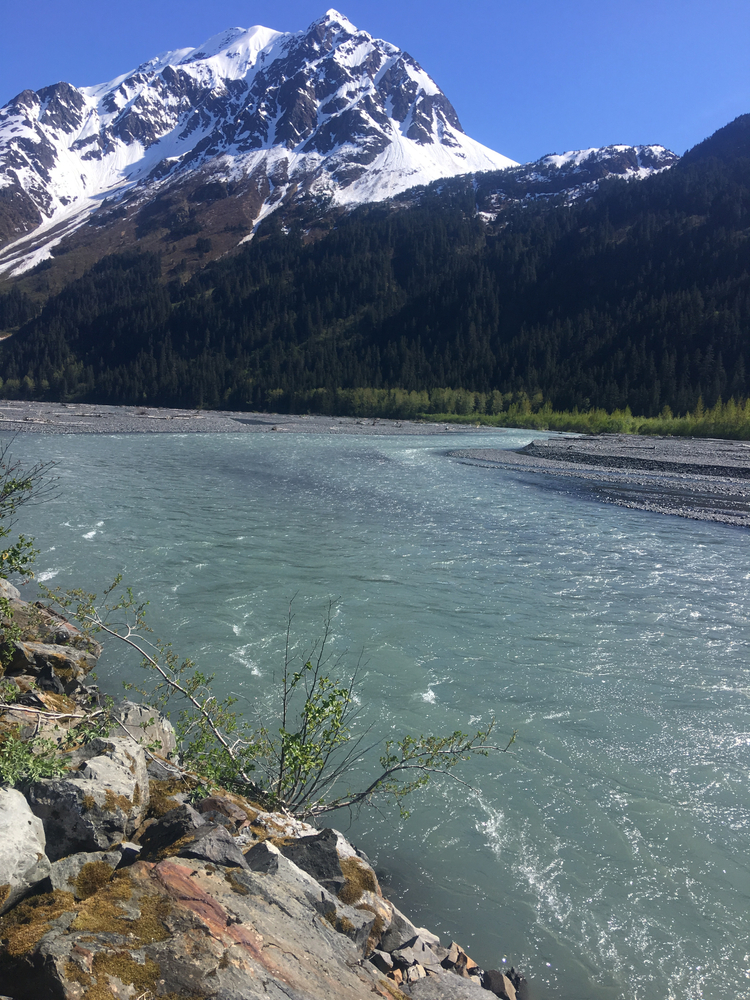 The city of Seward is known as a home base for adventuresome types exploring the Kenai Peninsula, and is also home to an important cruise ship terminal and boat harbor. So it's no surprise that this town also hosts a couple of the coolest beaches in southern Alaska, including Lowell Point, a readily accessible stretch located close to a parking area and which offers a stunning view of Resurrection Bay. Boasting a half-mile of shoreline, Lowell Point overlooks the city of Seward as well as the boats that travel back and forth along this inlet, not to mention the stunning mountain peaks in the distance and the gorgeous private homes built along the cape. It's part of, and protected by, the Lowell Point Recreation Site, a 19-acre park that also offers hiking trail access and works as a great kayaking launch site.
Things to do near Lowell Point: Seward is considered by many to be the gateway town to the massive Kenai Fjords National Park, which, along with Kachemak Bay State Park, constitute much of the rest of the peninsula. There are also plenty of indoorsy attractions to catch your attention in town, such as shops and art galleries. Here are some local RVshare rentals and campgrounds to consider.
3. Tonsina Point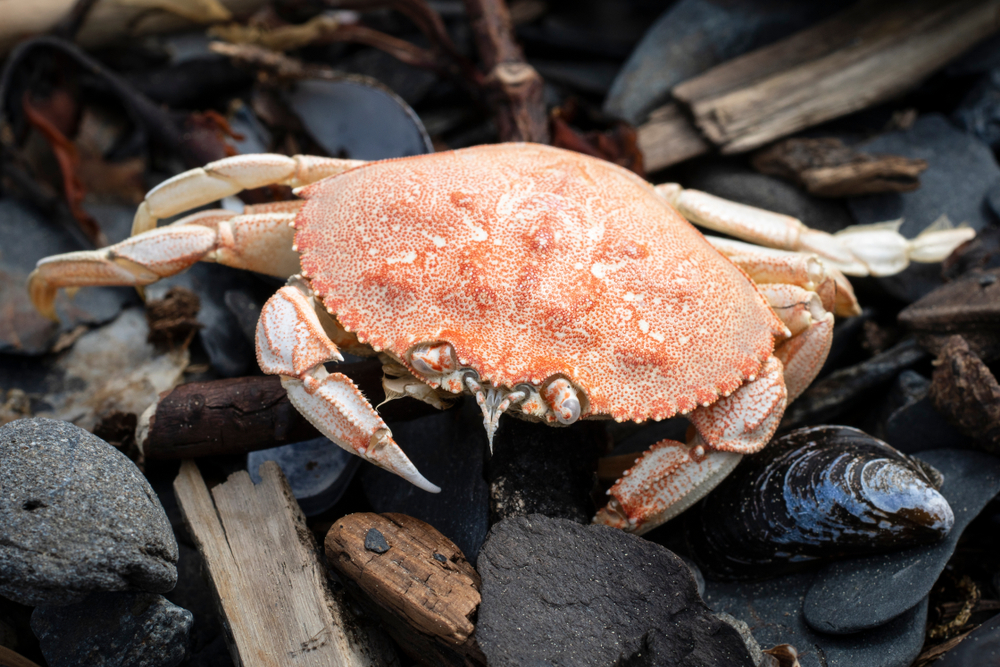 If you're willing to put a few miles on your legs after you land at Lowell Point, continue on foot from the Caines Head Trail to Tonsina Point, which lies two miles further south of its more popular counterpart. Where Lowell offers a scenic view of boat traffic and seaside life, Tonsina Point is a wilder beach experience, perfect for those hoping to capture wildlife on camera or do a few hours of beachcombing. Do be advised that the tides dramatically affect this part of the peninsula — a three-mile hike can take you to Derby Cove from here, but once the tide comes in, it floods, which could leave you stranded if you don't plan your timing well! Always treat the ocean with the respect it deserves.
Things to do near Tonsina Point: Another Seward-area beach, visitors to Tonsina Point might also like to set aside some time to check out the Alaska SeaLife Center in town, which offers educational exhibits and opportunities to get up close and personal with some of the critters you might encounter on this wild stretch of seashore. Here are some nearby RVshare rentals and campgrounds to call home base while you explore!
4. Kasilof River Beach
While the southern Kenai beaches are certainly beautiful (which is precisely why we're going to talk about a few of them in just a moment), they're also extremely popular — which isn't necessarily a bad thing, but sometimes, you want a little peace. If you're looking for a different version of Alaska to visit, we recommend checking out the Kasilof River Beach, which is located on the eastern side of the peninsula at the place where the Kasilof River pours into the Cook Inlet. The Kasilof River State Recreational Site offers a beautiful stretch of waterside sand, not to mention a generally quieter experience, along with dunes, salt marshes, grasslands, and other unique landscape features. Do keep in mind though that this is a popular salmon fishing area between mid-June and mid-August, so to avoid peak crowds, time your visit outside of that stretch!
Things to do near the Kasilof River Beach: A three-hour drive from Anchorage and also within a stone's throw of both Chugach State Park and Kenai Fjords National Park, this beach is centrally located for many adventures. The smaller cities along the water, like Kenai and Kalifornsky, offer you the chance to experience an authentic Alaskan lifestyle. Here are some nearby RVshare rentals to consider.
5. Homer Spit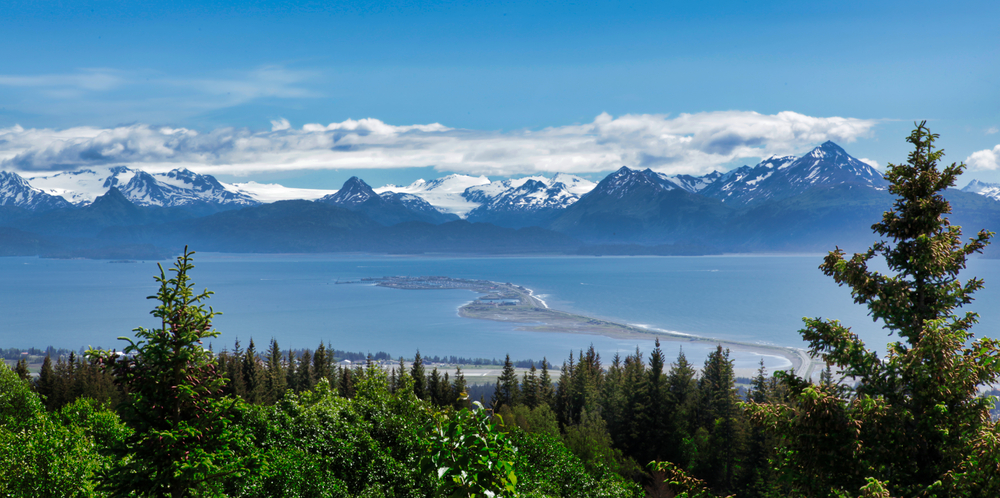 Easily one of the most famous stretches of waterfront not just in Alaska, but in the entire United States, Homer Spit has earned its reputation as a must-visit. This 4.5-mile finger of land stretches out into the Kachemak Bay in the shadow of Homer, a city known as one of Alaska's best destinations — and a great place to hang your hat while you play in the state's large backyard. It's definitely a more populated, touristy kind of beach destination, offering on-site camping and restroom facilities as well as access to restaurants, bars, and many fishing and charter tour operations ready to get you into the wider world of Alaskan watersports.
Things to do near Homer Spit: No visit to this iconic Alaskan destination is complete without a stop at the Salty Dawg Saloon, considered by some to be the most famous dive in the state. The nearby Seafarer's Memorial is another must-have for your Instagram; here are some local RVshare rentals and campgrounds to help you plan your vacation.
6. Bishop's Beach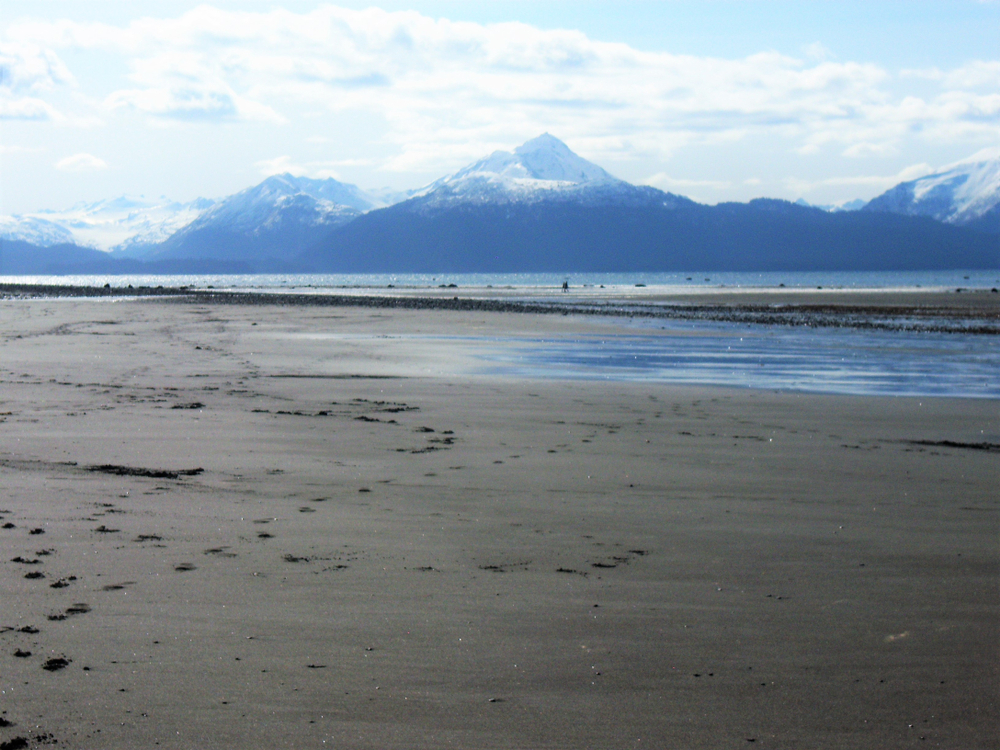 If you're in search of a quieter beach experience around Homer, Bishop's Beach is the place to be. It's one of the most stunning stretches of waterside you'll see in your life, with the glimmering waves reflecting the white-crested mountains across the way and colorful, life-filled tide pools if you visit at the right time of day. When the tide is low, you can walk for miles along this sandy stretch watching the sea otters play and the shorebirds flirt with each other. Other times, the surf will pummel the shore, making you feel small and putting all of your problems into perspective. Either way, it's an easily accessible adventure from the town of Homer, and a total must-stop.
Things to do near Bishop's Beach: The trail to this stunning Alaskan vista starts from the Islands and Ocean Visitor Center, which is a great place to learn more about the beautiful surroundings you're experiencing. The local Pratt Museum offers even more insight into both human and natural history in this area, including a saltwater aquarium. Here are some nearby RVshare rentals and campgrounds to consider.
7. Chena Lake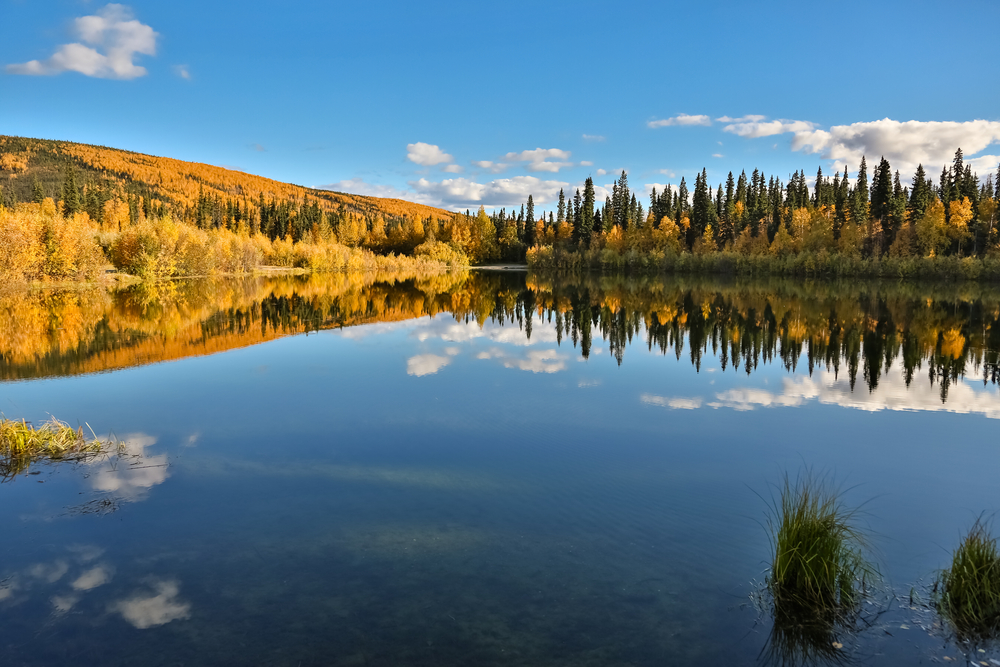 Alaska's oceanfronts, sounds, and bays obviously make for incredible beach experiences… but don't forget the state is strewn with gorgeous lakes, too! Chena Lake, located just outside of the jauntily named town of North Pole, offers a decidedly summery experience (at least while it's warm out), including a beautiful, sandy lakeshore and access to the 260-acre lake itself, perfect for swimming, paddling, and fishing. (Indeed, this lake is also a popular fishing spot when winter renders an ice drill necessary to get down to business!)
Things to do near Chena Lake: Situated only a short while outside of Fairbanks, you may recognize Chena Lake's name in another local wilderness: the Chena River State Recreation Area. We recommend you take advantage of all the beautiful waterways in Alaska's interior, as well as paying a visit to (relatively) nearby Denali National Park. Here are some local RVshare rentals and campgrounds to help you make it happen!
8. Gold Beach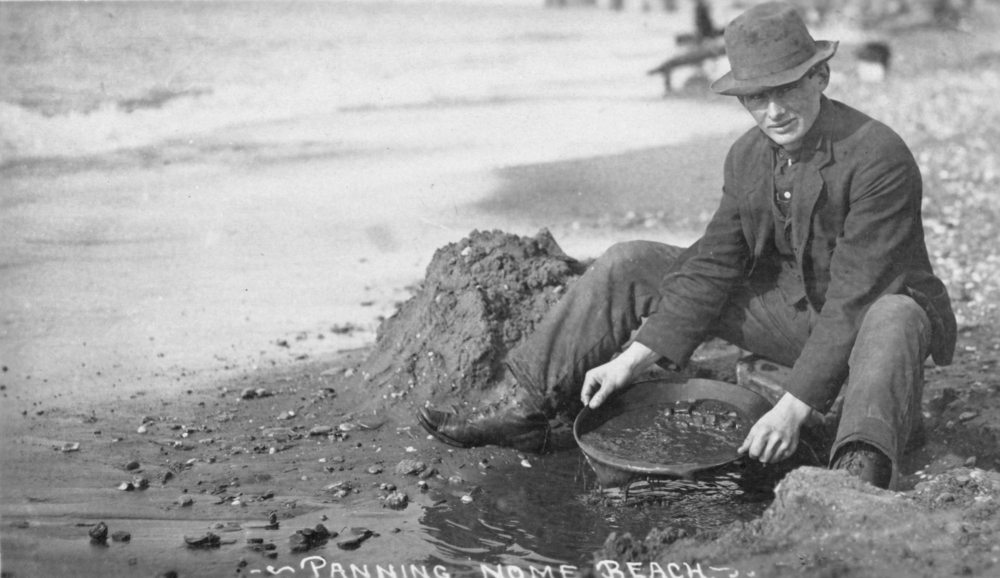 Far from the highways that make southeastern Alaska accessible, the city of Nome sits on the glimmering western shore of the state, made famous in large part for precisely this stretch of waterfront. Gold Beach was the main catalyst behind the 1899-1909 Nome Gold Rush, and unlike similar gold rushes in California and other states, the gold here was simply lying mixed in with the sand on the beach and could simply be picked up or panned rather than dug for. Soon, Nome was the largest city in Alaska, boasting more than 20,000 residents by 1900 (it has only 4,000 or so today). Although you probably won't find any precious metal, you can still stroll along these golden sands that run parallel to the town's main pedestrian center, and the view is just about worth its weight in the shiny yellow stuff.
Things to do near Gold Beach: Nome is truly a one-of-a-kind, once-in-a-lifetime destination, a tiny town on the edge of the world. If you make it all the way out there, do check out the Carrie M. McLain Memorial Museum. You'll need to fly in, since there are no roads connecting this town to the rest of the continental U.S.!
9. Sea Walk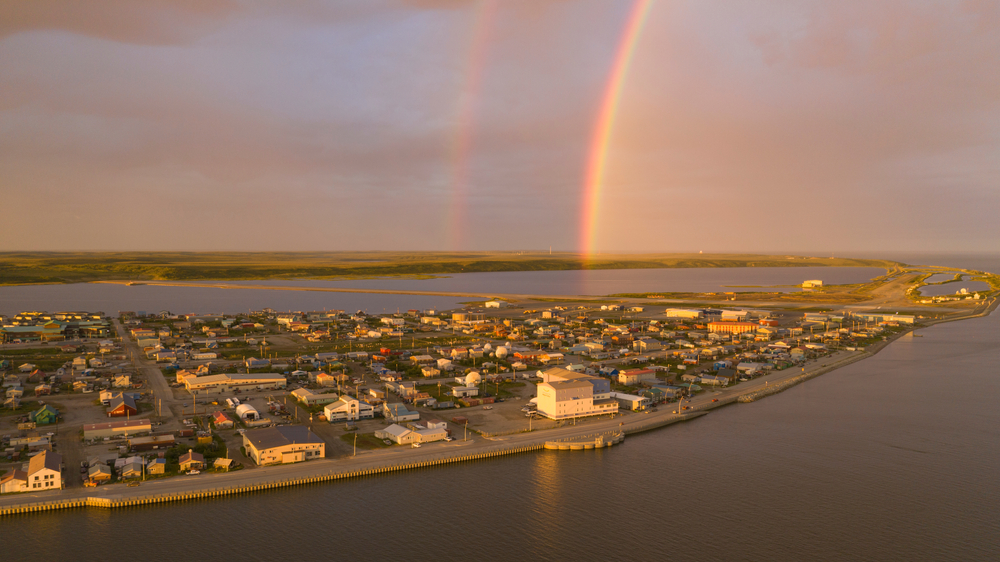 Constructed in 2012 for the express purpose of protecting the town of Kotzebue from the intense winds and ocean waves that can pummel it from the northwest, Sea Walk is a beautiful half-mile stretch of waterfront that few will ever be able to say they've seen in person. Along with its views, Sea Walk is known by locals as a great place to fish and — if you're brave and thick-skinned enough — jump into the chilly, churning sea. Marine life can also be spotted from this walk, playing below in the water.
Things to do near Sea Walk: Kotzebue is another small, hard-to-access seaside town on Alaska's western shore, a truly local destination. The peninsula is punctuated by dozens of lakes and riverways, and it would take a lifetime to explore in full. (Again, you'll need to fly in to find out for yourself!)
10. Arctic Beach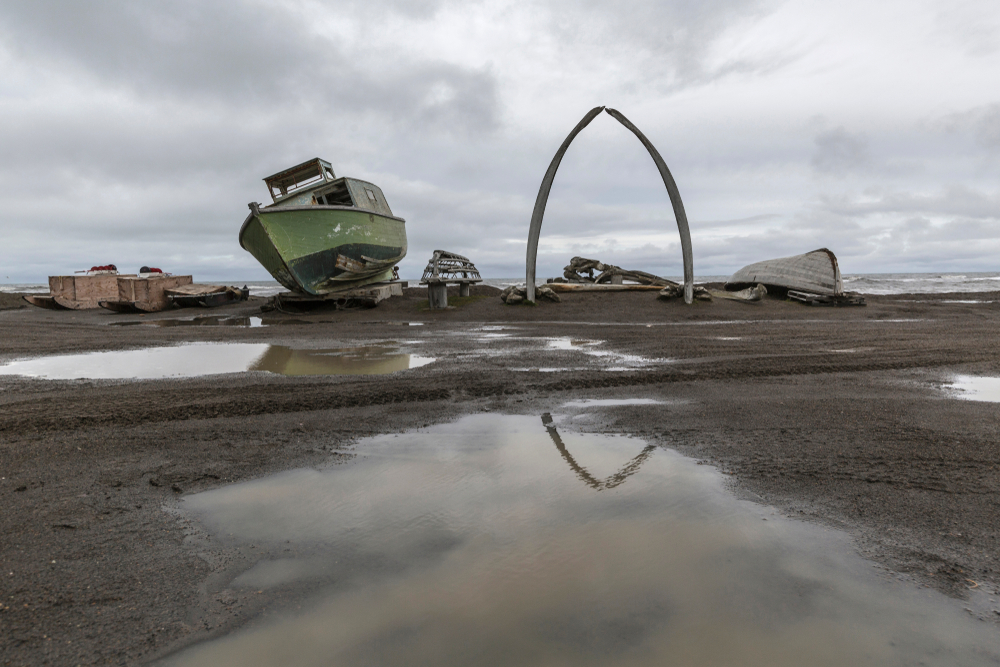 Bearing the unique distinction of being the northernmost beach not only in Alaska, but in all of America, Arctic Beach is aptly named — and definitely a place to put on your bucket list. Only a small stretch of sand offering an even shorter ice-free period, you'll need to visit in late summer (and get a little lucky) to be able to take a dip, or at least drag your fingers through, these always-frigid waters. Point Barrow, the true northernmost point in the U.S., is accessible from here on foot, but is private property and can only be accessed while on an authorized tour.
Things to do near Arctic Beach: Visitors who make it all the way out to Utqiagvik, Alaska are truly dedicated souls who deserve to have a photo of themselves under the nearby Utqiagvik Whale Bone Arch on their social media pages. This is yet another destination you're probably not RVing to… but man, it'll make for a great story!
Planning an RV Trip to Alaska
Easily the most rugged and wild place left in America, Alaska is filled with so much more than incredible beaches — and although not all of it is accessible by way of RV travel, much of it is!
We've got all the details you need to make an epic Alaska RV trip, including the best Alaskan RV rentals, deets on the best state parks and RV campgrounds in the state, as well as guides to its major population centers, Anchorage, Fairbanks, and Palmer.
Although several of them can't be driven to, we've also penned guides to each of the many national parks in Alaska:
Enjoy your trip!