Travel Inspiration
September 30th, 2022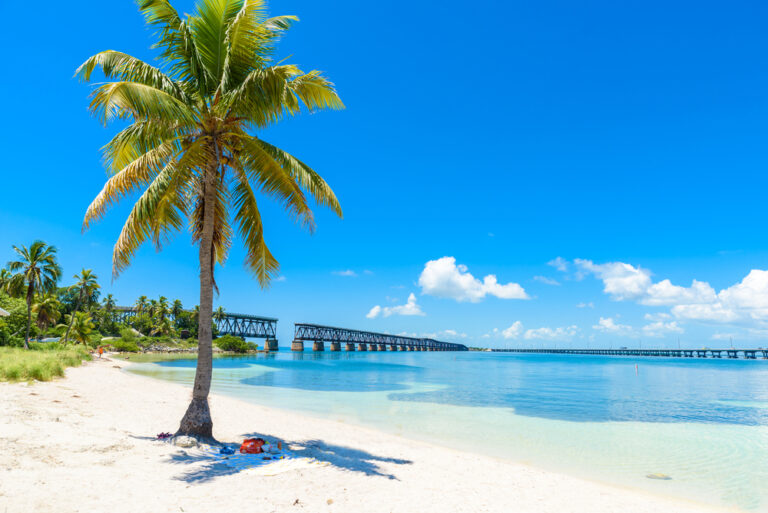 There's nothing quite like a beach vacation – especially in an RV! Whether you want to park your RV directly on the sand, or just prefer to play in the waves during the day, there's a reason why coastal RV vacations are so popular. And luckily, the US has plenty of miles of coastline to explore! From the wooded shores of Maine to the sunny beaches of Florida and the rocky coasts of the Pacific Northwest, here are some idyllic spots to visit on your next RV trip!
Acadia National Park, Maine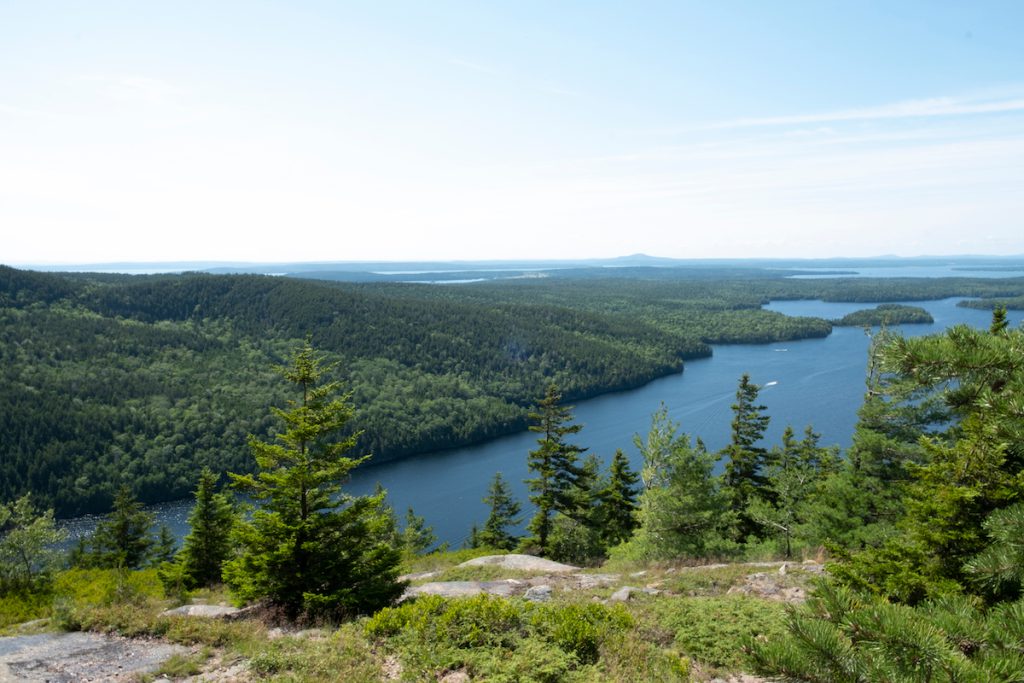 Acadia National Park is home to miles of beautiful shoreline. Besides the coast, you'll also have easy access to explore lakes, forests, and Cadillac Mountain, the tallest mountain on the Atlantic coast of the US. How's that for exploration? Try some of the 158 miles of hiking trails and 45 miles of carriage roads if you get tired of the scenic shoreline. There are multiple campgrounds inside the park, as well as several private RV parks nearby.
Rent an RV near Acadia National Park
Myrtle Beach, South Carolina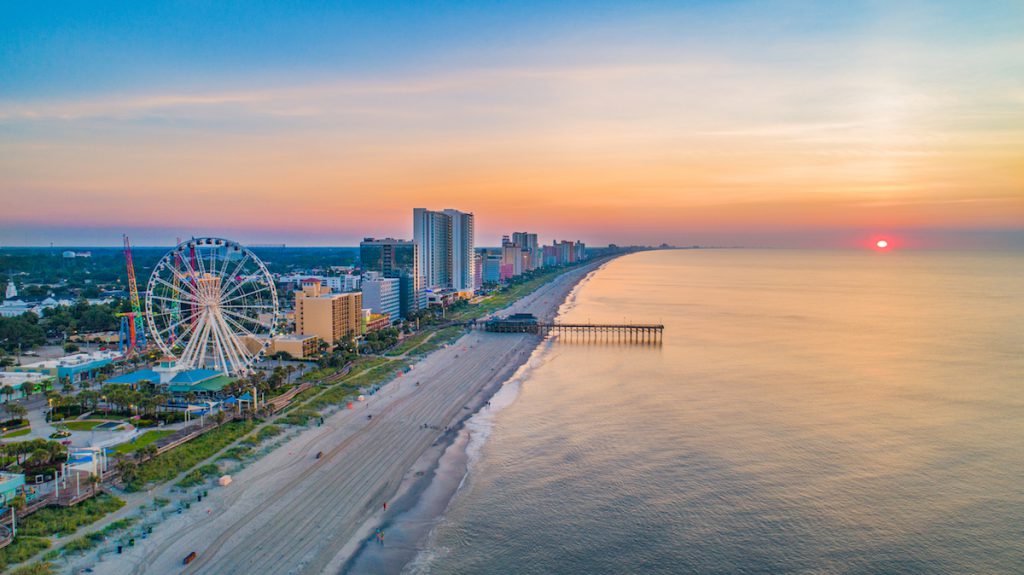 Another fantastic place to take a beach vacation along the East Coast is Myrtle Beach, South Carolina. This resort city is home to 60 miles of beaches called the Grand Strand, meaning there's plenty of places to enjoy the coast on your RV trip – including RV parks right on the beach! Head to the Beachfront Boardwalk to explore the shops, restaurants, and arcades, or hit up one of the water parks or amusement parks with the kids. Or just spend your time on the gorgeous beaches soaking in the sun and enjoying the waves. We've got a list of some of the best campgrounds in Myrtle Beach here.
Florida Keys, Florida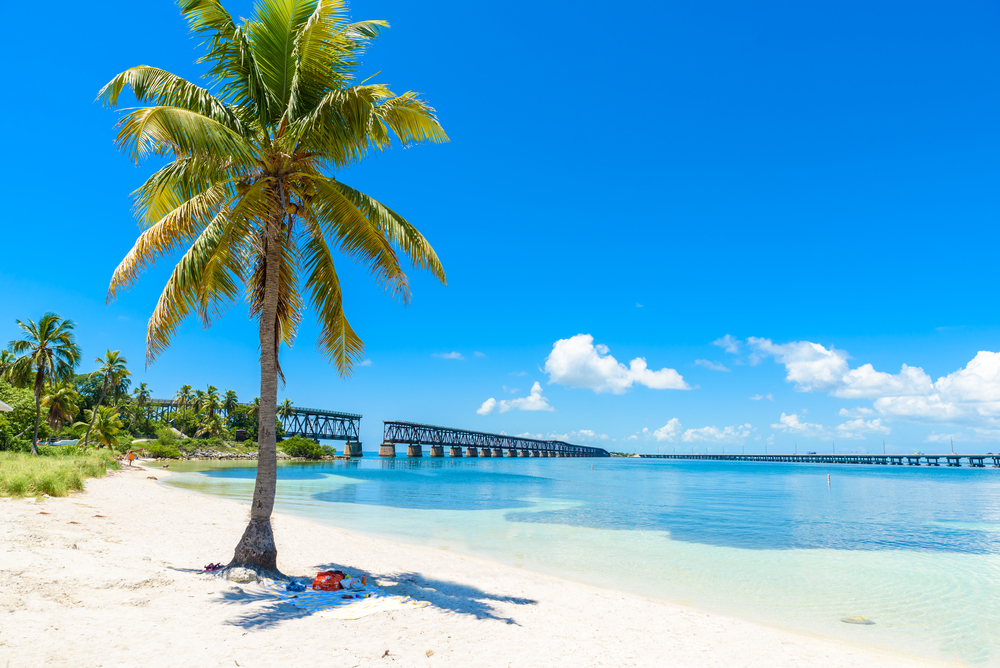 If you're looking for prime coastal vacation spots, there's no better place than the Florida Keys. With plenty of RV parks, campgrounds, state parks, and even a national park (although you can't take your RV to that one) it's a coastal RV camping paradise. From snorkeling and diving to fishing and kayaking, you won't run out of things to do along the coastline. There are great places to stay and explore all the way from Key Largo to Key West like John Pennekamp Coral Reef State Park and Bahia Honda State Park.
Rent an RV in the Florida Keys
Texas Gulf Coast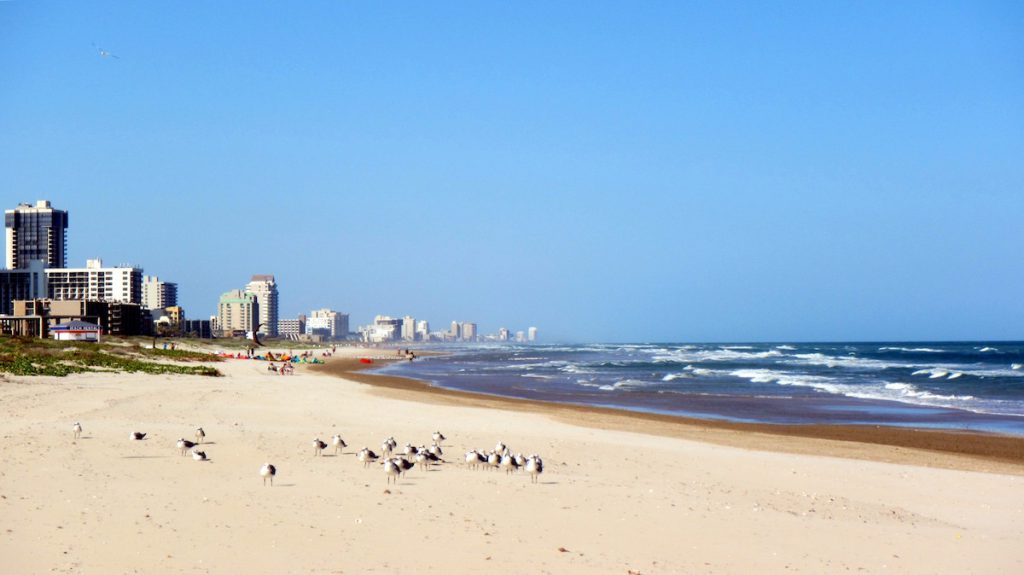 The coastline along the Gulf of Mexico in Texas covers over 600 miles, and it's a great place for coastal RV vacations. You'll have your pick of places to explore like Galveston Island and Padres Island National Seashore. You can stay at Galveston Island State Park or there are several private RV parks on the island that are close to the beach. You can also try primitive camping or stay at a campground at Mustang Island State Park or further south at South Padre Island National Seashore. And depending on which part of the coast you're visiting, Houston and Corpus Christi aren't too far away if you want to break up the beach with some city life.
Rent an RV near Galveston Island State Park
Monterey Bay, California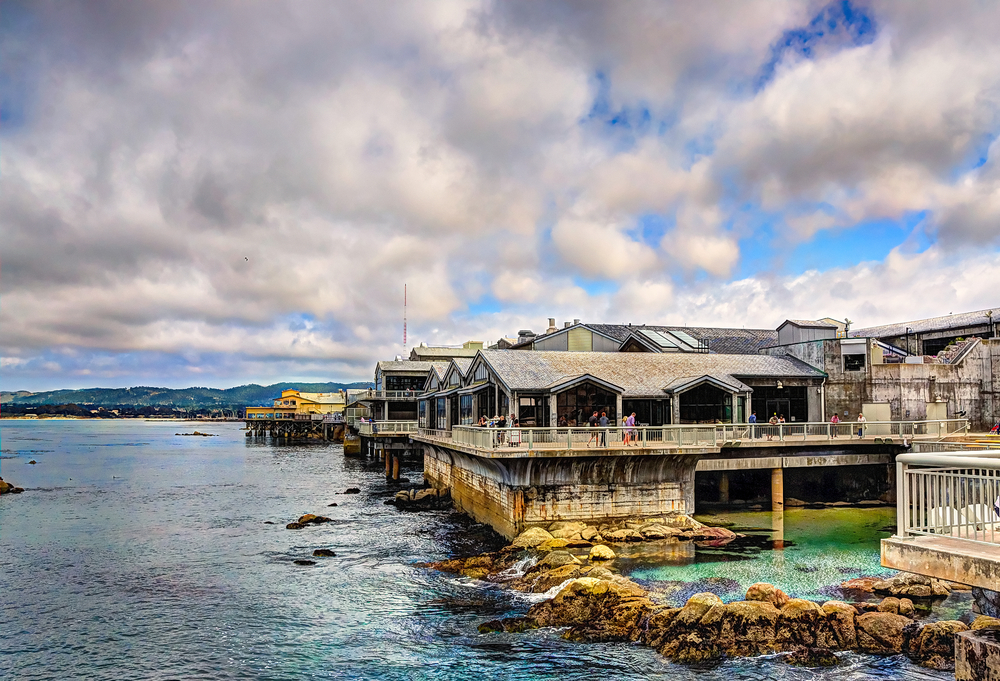 Let's be honest, most of California's coastline would be an idyllic vacation but today we're going to narrow it down to the Monterey Bay area. Not only is it a gorgeous region, it's also perfectly located to be a base for your California RV adventures. Enjoy the coast, explore the nearby towns like Santa Cruz and Monterey, and visit the local attractions like the Monterey Bay Aquarium and Moss Landing State Wildlife Area. We have a list of the top campgrounds in the area to help you find a great place to stay, including some with spots directly on the beach!
Beverly Beach State Park, Oregon
Like its neighbors California and Washington, Oregon has no shortage of amazing places to take an RV vacation along the coastline. From tide pools to cliffs to forests, the hardest part is narrowing it down! The great news is there are some amazing state parks along the coast, including the popular and scenic Beverly Beach State Park. Not only will you have incredible views if you stay in one of the 53-full hookup sites, the park is just minutes away from major attractions like Yaquina Head Lighthouse and the Oregon Coast Aquarium. And if the park is already booked during your travel dates, there are other private RV parks and campgrounds to check out nearby.
Rent an RV near Beverly Beach State Park
Olympic National Park, Washington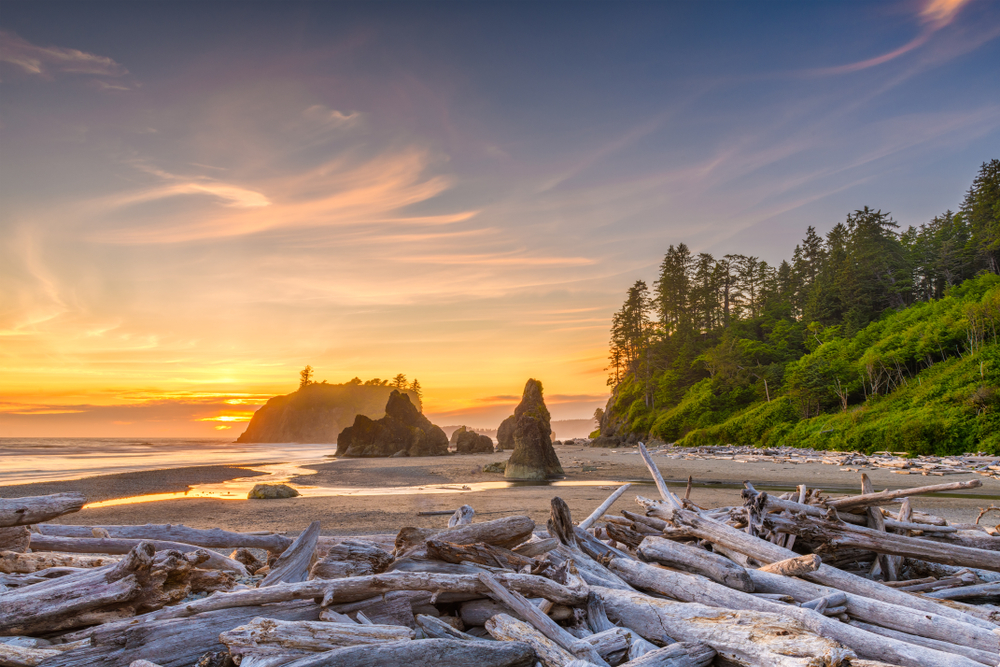 We're going to bookend this list with another national park. With its spectacular mountains, 60 miles of rugged coastline, and temperate rainforests, Olympic National Park is one of the most idyllic coastal RV spots in Washington. There are 14 public campgrounds inside the park and two nearby private campgrounds that are open year-long. Take some time to visit Hoh Rain Forest, hike on Hurricane Ridge, and enjoy the many incredible and scenic beaches throughout the park.