Travel Inspiration
August 16th, 2019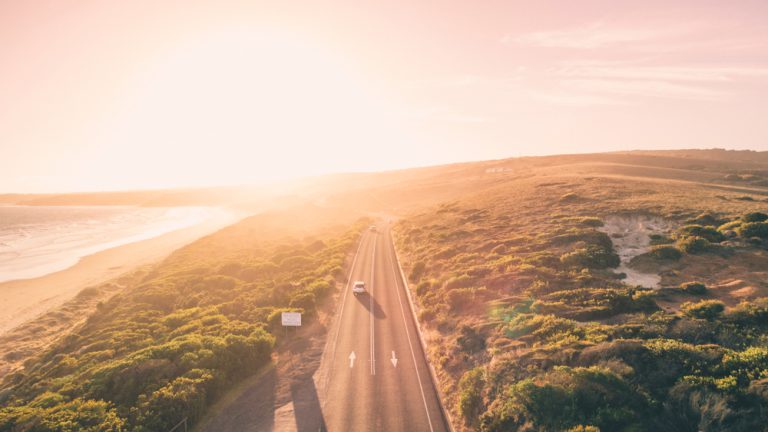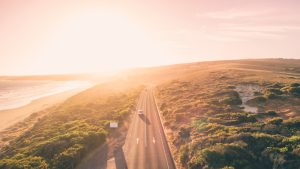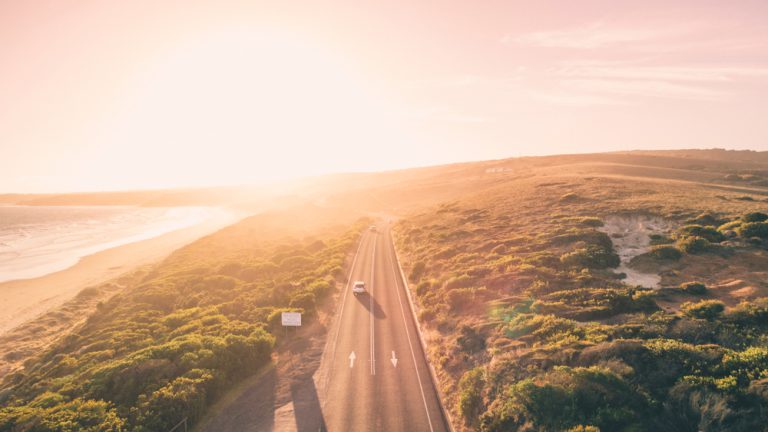 Let's face it: living in a house on wheels does come with its challenges. If you're a full-timer, you know how frustrating it can be to deal with regular, everyday stuff that most people don't think about, like figuring out your voting precinct or maintaining a relationship with your primary care doctor.
Of course, there are many wonderful things that more than make up for the hassle… and one of them is being able to follow the picture-perfect road trip weather every single day of the year! That's right, when your house is on wheels, there's no reason it can't be sunny and breezy pretty much every single day of your life. (After all, if the weather isn't awesome, you can just pick up camp and head on down the road until you land somewhere where it is.
We thought it would be fun to put together a post for the dedicated driving route planner who's absolutely done putting up with winter — ever. We'll help you follow the sun and land in a delightfully summery spot no matter what month is on the calendar.
Get ready for the 70-degree road trip of your dreams!
The Perfect Weather Road Trip Planner
So, what will this all-70-all-the-time driving route look like?
Glad you asked. Let's get started right at the beginning.
January: Miami, Florida
Although the hottest beach in the continental U.S. may sound like a summer destination, if you head to Miami in June or July, it'll be just that: hot. And not in the good way.
Instead, meander to Miami in January, when the 70-ish temperatures mean wandering town doesn't make you want to die and the water's still inviting. We highly recommend you check out Coral Castle as well as Biscayne National Park — and you absolutely must eat an authentic Cuban sandwich, no excuses.
Click here to see RVshare rentals near Miami, Florida.
February: Orlando, Florida
As beautiful as the beach may be, Florida has a whole lot more to offer — and there's a reason Orlando is considered the vacation capital of the nation. Although the theme parks may get all the glory, there's a whole lot more going on in this central Floridian metropole, from world-class dining to a wide variety of shopping options to local museums and cultural events.
If you've got the kids along — or even if you don't — a visit to the land of your favorite mouse is probably on the docket. And don't get us wrong, Disney World is always going to be crowded… but you stand a better chance in February than you do in, say, August. (Not just from a line-standing perspective, but also from a sweating-through-your-shirt perspective.) Best of all, there's a killer campground right on the property: the campground at Fort Wilderness offers full hookups and generous pull-through spaces, and it's just a quick ferry ride to Magic Kingdom!
Click here to see RVshare rentals near Orlando, Florida.
March: Savannah, Georgia
As Florida's temperatures quickly climb, it's time to wander a little bit further north — but you'd be remiss not to miss out on Savannah, where the average March temperatures hover 60-70 during the daytime. What's more, it's home to one of the biggest St. Patrick's Day celebrations in the country, so if you love a parade (and who doesn't?), this is absolutely the perfect time to swing by.
Click here to see RVshare rentals near Savannah, Georgia.
A Summery Cross-Country Road Trip
When you're playing cross-country road trip planner, there's a whole lot of research on your plate! Luckily, these stops make driving cross country easy-breezy… and sunshine-y, too.
April: Asheville, North Carolina
Okay, you caught us: the April highs average 68 degrees. But close enough, right? And considering how much hiking there is to do in this area, you'll be grateful for a few more degrees' coolness.
Once you've gotten your fill of forest-canopy trails and cascading waterfalls, return to town proper to enjoy a fresh, cold beer; this town is well-known for its craft breweries. It's also a hot spot for coffee roasters, artists, and crafters of all stripes, so there will be plenty to see as you wander down the streets in the absolutely-perfect springtime weather.
Click here to see RVshare rentals near Asheville, North Carolina.
May: Kansas City, Missouri
Kansas City, here you come — and when you're there in May, you'll be treated to a daytime high of 75 degrees and cool nights that hover in the mid-50s. Whether you're getting up close and personal with some new four-legged friends at the Kansas City Zoo or taking a wild ride at the Worlds of Fun Theme Park, the weather will be absolutely delightful.
Click here to see RVshare rentals near Kansas City, Missouri.
June: The Black Hills of South Dakota
The Black Hills are a very special place for a whole slew of reasons, and when you see them rise up out of the western South Dakotan landscape, they break your heart right open. From standing in awe at the many faces of our forefathers at Mount Rushmore to enjoying some western-style fun in towns like Custer, there's no shortage of things to explore in this place where the buffalo really do roam — and in June's 68-degree weather, you'll have plenty of energy to wander!
Click here to see RVshare rentals near the Black Hills of South Dakota.
Want to Be Everyone's Favorite RV Trip Planner?
We know how stressful it can be to be a driving trip planner. Here's where to head at the height of summer to ensure you stay cool and collected as a cucumber.
July: Glacier National Park, Montana
It's no exaggeration to say that Glacier National Park is so pretty, it feels like walking into a desktop background — and just shy of the Canadian border, it's so far north that July is basically still springtime. Enjoy the sunshine until 10 or 11 p.m. and take advantage of the snow-free trails while you can, but this is definitely grizzly territory, so don't forget your bear spray!
Click here to see RVshare rentals near Glacier National Park in Montana.
August: Seattle, Washington
If you want to tour the Pacific Northwest but aren't exactly into constant rainfall, late summer is the perfect time to swing by. The weather is mild, and it's fairly dry until October — which gives you the perfect opportunity to explore urban attractions like Pike Place Market as well as the looming namesake peak of neighboring Mount Rainier National Park.
Click here to see RVshare rentals near Seattle, Washington.
September: Portland, Oregon
While the roses at the International Test Garden won't be in bloom, everything else about September in Portland is pretty close to perfect — including the relatively dry weather and mild, but sunny, temperatures. If you're there on a weekend, don't miss a trip to the Saturday Market; it's the largest continuously operated outdoor market in the United States.
Click here to see RVshare rentals near Portland, Oregon.
Road Trip Weather Planner
Looking for the best road trips over winter or thinking, "Yikes, I'd better check road conditions for my trip"? These destinations make winter camping a breeze!
October: Yosemite National Park, California
Home to the nation's tallest waterfall and some of the most shocking rock face you've ever seen, Yosemite is a worthy destination for any camper… though if you go during high summer, you're in for big crowds and sweaty temperatures. Visit in October for a cooler and more collected feel. After all, Instagram shots look better when they're not filled with anonymous tourists.
Click here to see RVshare rentals near Yosemite National Park in California.
November: Joshua Tree National Park, California
California is a vast and varied landscape, and Joshua Tree is about as different from Yosemite as possible — but just as worth your time. Thankfully, the November temperatures are much cooler than the 100-plus degree days you might see in July or August, so you'll actually be able to take advantage of all the park's hiking trails.
Click here to see RVshare rentals near Joshua Tree National Park in California.
December: Tucson, Arizona
A white Christmas is one thing, but in our book, a warm Christmas is where it's at… which is why we'll be calling Tucson home in December. Besides, sunsets over Saguaros are just as scenic as snowfall!
Click here to see RVshare rentals near Tucson, Arizona.
There you have it: a year of absolutely perfect camping weather. Enjoy!
This post may contain affiliate links.