RV Decor & Unusual RVs
May 11th, 2019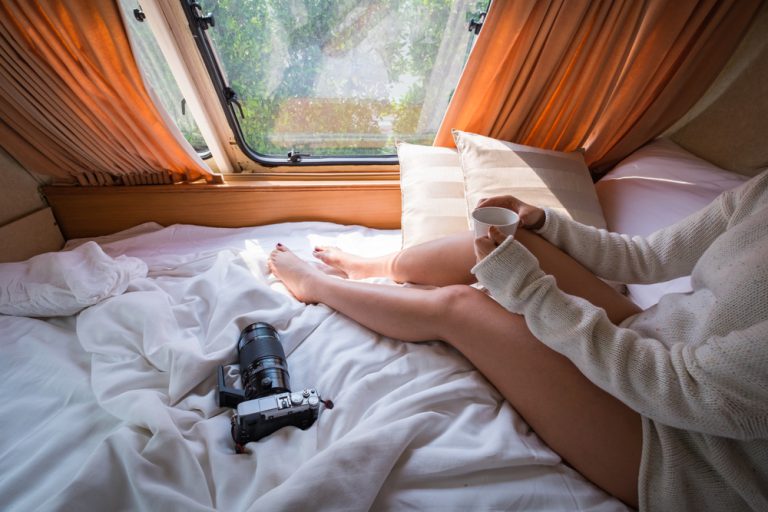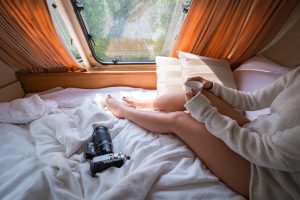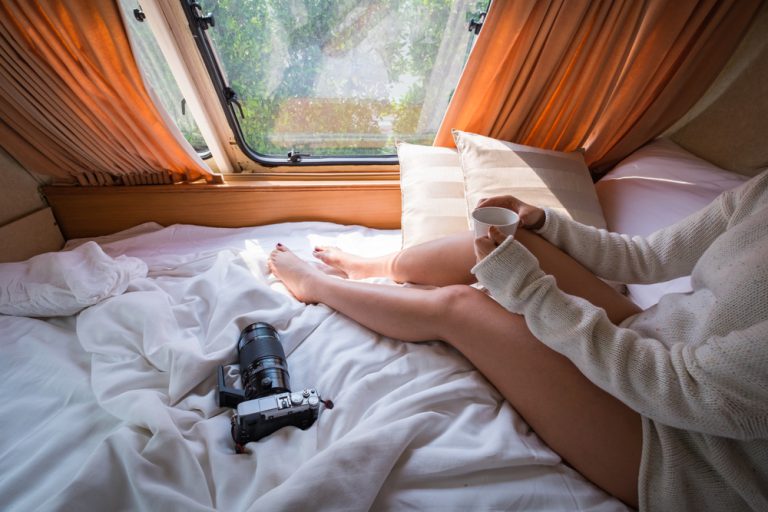 You're getting ready for your next RV trip, and you couldn't be more stoked. You've got your destination all picked out, your travel packing list made and ready, and all you've got to do is load up into the motorcoach or trailer and get going.
And then, you walk in to deposit all your stuff, and it hits you. Your beloved RV is feeling a little, well, blah. It's still exciting, of course… but it's not quite as inspiring of a place from which to enjoy your vacation.
An RV's not just a mobile house, it's a mobile home — and that means it needs the same kind of attention, care, and design as you put into creating a comfortable space in your sticks-and-bricks housing structure.
Which means if you feel like your rig's got a case of the blahs, what you've actually got is a great opportunity… to redouble on your RV decor efforts!
Room Decor
Making your rig feel brand new doesn't have to involve costly or time-intensive renovation efforts. Sometimes, it's as simple as adding a few pops of color or well-placed accessories into your existing interior design.
For instance, check out this sweet sleeper van and how that fun, striped set of sheets makes it feel just a little bit beachier and road-ready. You don't need to go all in with, say, a blue living room. Just choosing colorful accessories when you're buying the basics you need for your rig, like blankets and towels, can make a big difference in the overall feel of the atmosphere you're creating!
Other times, you can make a huge difference with nothing more than a can of paint and some elbow grease. In the tiny house pictured above, the minimalistic, all-white fixtures make the raw wood room decor really pop, creating a rustic-but-sophisticated feel that's totally Instagram ready.
If you're considering a more comprehensive renovation, don't worry — we've got tons of posts to help you create the interior design scheme of your dreams. And thanks to innovations like peel-and-stick backsplash tiles, turning your RV's interior from drab to fab doesn't have to be difficult or cost a lot of money!
Here are a few RVshare posts to help you get inspired on your upcoming RV remodel venture… or just to ogle, if you prefer.
Wall Art
Another great way to add in a quick pop of low-effort colorful decor? Hang up some RV wall art. (Yes, you can mount things in your RV walls… it just takes a little bit of creativity!)
Obviously, you're not going to want to just start nailing things into your RV's walls like you would in your house. A complex network of wires and other gadgetry is likely running just beneath the surface, or you may puncture the wall all the way to the exterior and create space for a water leak. Yikes!
But by using ouch-free wall mounting solutions, like Velcro Command strips, you can add paintings, photos, and other lightweight, framed fixtures into your RV's decor scheme. You can also secure art objects like vases and fruit bowls to your horizontal counter spaces and tabletops using museum putty, so you don't have to continually put those things in storage when it's time to get underway.
Don't forget the simple charm of basic countertop accessories, whether they're scented candles or indoor plants. When you secure such items with putty, you won't have to worry about taking them up and down every single time you move your camper… and they can really go a long way toward creating a cozy, homey interior atmosphere.
Adding some bright red red wall decor or blue wall art looks especially striking if you've chosen an otherwise monochromatic interior scheme. If you've chosen to implement an elegant white-wall camper interior, where the art is allowed to stand out and speak volumes! On the other hand, you can also ramp it up and get a bit rowdier with louder colors and schemes. The flashy purple room above is fit to handle neon wall decor or kitschy wall art, if the owner so chooses. We also adore the unique and fun shag upholstery job on the dinette seats. You could accomplish the same effect by simply draping some fabric or a blanket over your existing diner cushions… but as it turns out, actually reupholstering them is a totally doable DIY feat. Check out this easy-to-follow YouTube tutorial for more details.
Throw Pillows
One of the simplest RV decor fixes is also the best. Not only will it make your space look more inviting, it'll actually amplify you and your guests' physical comfort.
Yup, we're talking about throw pillows — the easy decor designer's dream! They're cheap, accessible, and come in a wide range of colors and designs. In fact, just like regular bed pillows, you can even just change out your throw pillow covers to take on a new and improved interior theme.
You might go for a more subtle effect, choosing monochromatic accessories to add the finishing touch to an otherwise-neutral interior. For instance, check out the yellow throw pillows in the image above, which make an already-cute camper look that much more inviting. The quaint breakfast settings and freshly-brewed coffee don't hurt, either… and check out that cute kettle, which totally matches the pillows! Like we said before, just keeping your design scheme in mind when shopping for the basics can make a huge difference. (And if you're looking for an adorably-matched stovetop kettle of your own, check out this line, which comes in every candy-coated shade of the rainbow.)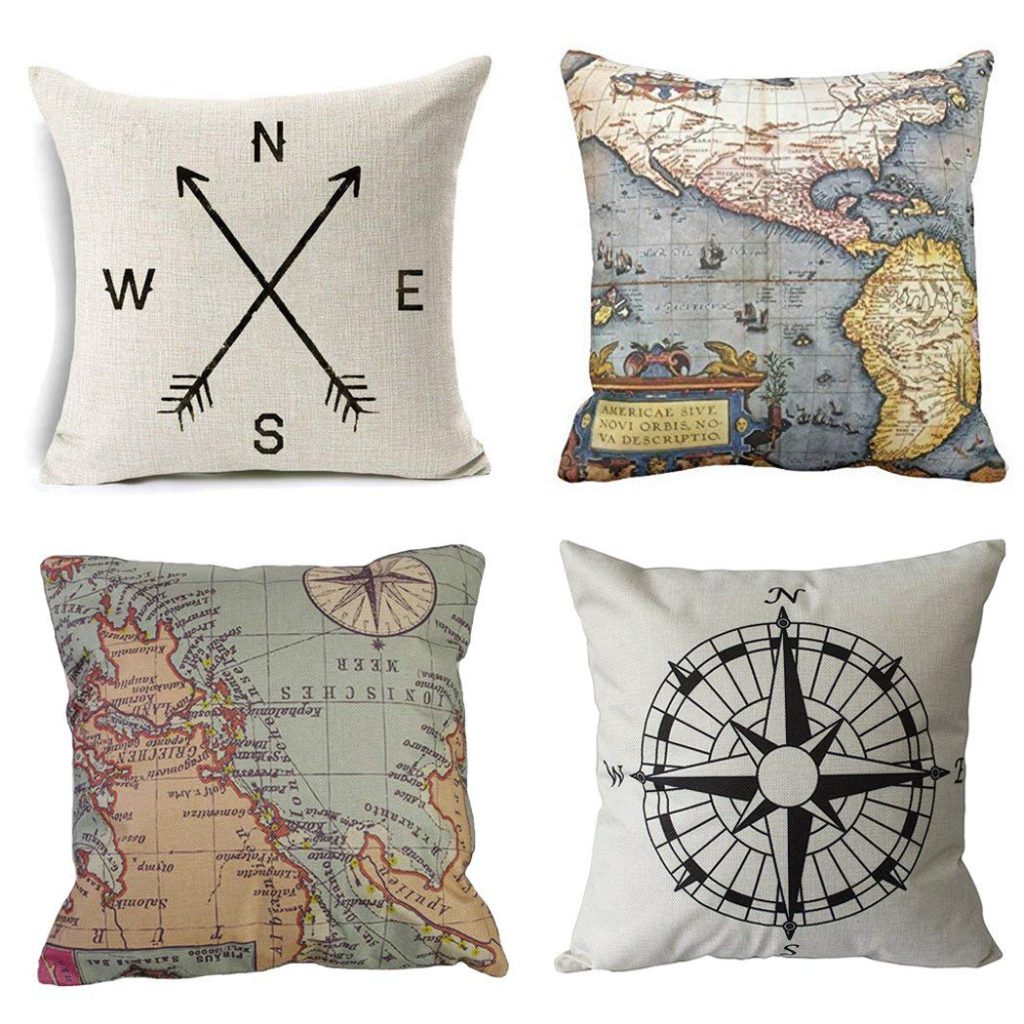 On the other hand, you can also get a little wilder if you prefer. (Although RV travel may be far from roughing it, it is called camping, after all!) Check out these travel-themed throw pillow cases, which make it easy to mix, match, and update your decor over time without having to actually go out and actually buy new throw pillows. Add in a nice cozy blanket draped gracefully over the arm of your camper sofa, and you're in business!
And if you're traveling with pets, or otherwise just feeling, um, cheeky, there's always this little number to consider…
I mean, come on. Who doesn't love Corgi butts?
Camper Decor
We hope this post has helped you get inspired to find ways to update and enliven your own motorhome or travel trailer — even if it's just a rental. Bringing along a few homey touches like throw pillows can mean the difference between an anonymous vacation vehicle and what really feels like your own private haven on wheels, and you'll be reminded of your vacation when you get back from your journey and place those items around your home.
Whether you're seeking an epic, cross-country journey, a one-way trip to help you move to a far-off destination, or something in between, renting on the peer-to-peer market at RVshare is the best way to find a vehicle that suits both your preferences and your pocketbook. Our unique platform allows you to choose from an array of locally-owned vehicles, including camper vans, fifth wheel travel trailers, luxurious Class A motorhomes, and more. And thanks to our secure and easy-to-use interface, you never have to worry about your sensitive personal or financial information — or anything else, for that matter. All communications and transactions are done through our platform, and your rental is covered by A-rated insurance policies from the moment you take the keys to the moment you hand them back.
If you're already the proud owner of a rig of your own, you might consider listing it on RVshare to generate a little bit of extra income to help fund your next adventure… or those cutesy home decor items that'll make the inside of your rig that much more welcoming on your next trip. (They may also lead to better renter experiences, which leads to better reviews… which ultimately means an even bigger and more-bustling at-home RV rental business.)
Either way, we're here to help you see the world the easy way and feel totally surrounded by comfort while you do so. The world is out there waiting to be discovered and experienced, so enjoy the journey!
This post may contain affiliate links.